Bunuelos de Rodilla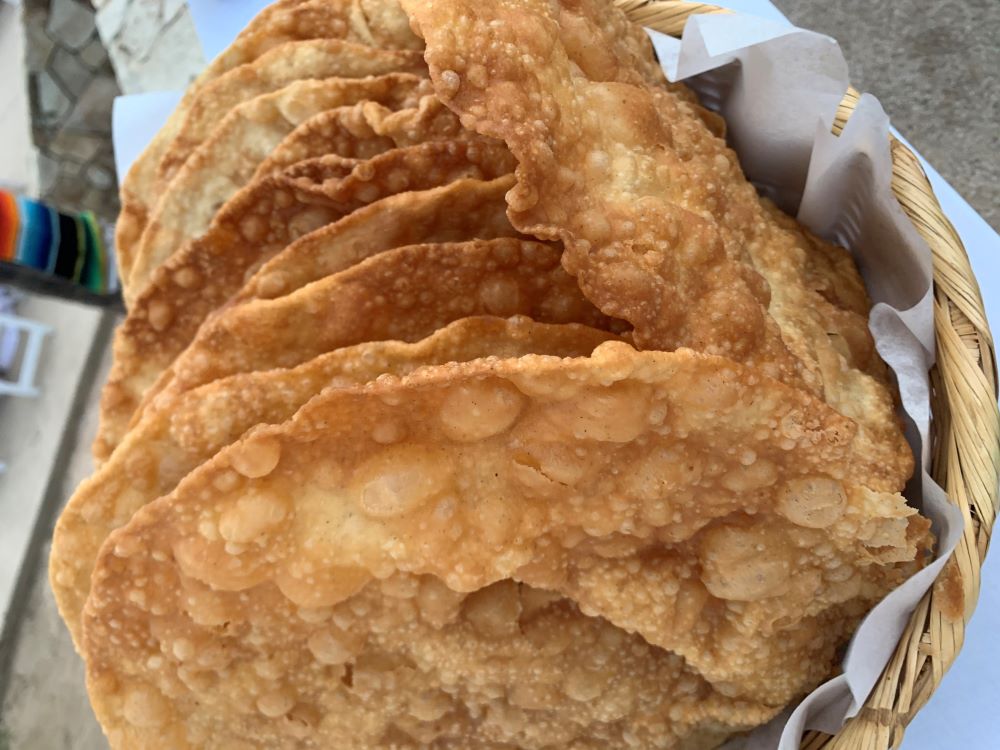 Serves: 4
Ingredients:
2 cups all-purpose flour
1 cup sunflower oil
½ cup water
½ spoonful of anise
¼ cup of sugar
4 tbsp. unsalted butter or vegetable shortening
1 pinch of salt
½ teaspoon ground cinnamon
Directions:
Pour the flour in a bowl, sift it so that there are no lumps and sieve it along with the sugar, pinch of salt and ground cinnamon.
In a saucepan, heat the water with the anise so that it aromatizes the water. My mother prefers to aromatize the water with anise, but you can also use the peel of tomatillo or green tomato to give softness to the dough.
Add the butter at room temperature or vegetable butter to the flour, and now it is time to start integrating it. It is easier to integrate the butter with your hands.
Once the butter is mixed in with the flour, add the water flavored with aniseed little by little until the dough is well mixed. Then knead it perfectly until the dough detaches from the hands and is elastic.
Leave the dough to rest for 10 minutes with flour on top so as not to create a crust.
Once the 10 minutes have passed, begin to make little balls to go forming the bunuelos. I recommend that you put a little oil in your hands so that you can work the dough better.
With a roller, stretch the dough in a circular shape, but if you like to follow traditions I advise you that with the help of a wet cloth stretch the dough on your knee and you will see that it is faster to stretch the dough.
Once all the fritters are formed, fry them in a big frying pan and add the 250 milliliters of oil; when hot, add the fritters. Fry on both sides and try not to burn. To turn over, use skewer sticks.
Once the fritters are filled, make a mixture of ground cinnamon and sugar and sprinkle the fritters with it.
See Chef Gerardo Rivera's Other Sweet Mexican Dessert/Beverage Recipes