Travel Industry Suffering Catastrophic Coronavirus Losses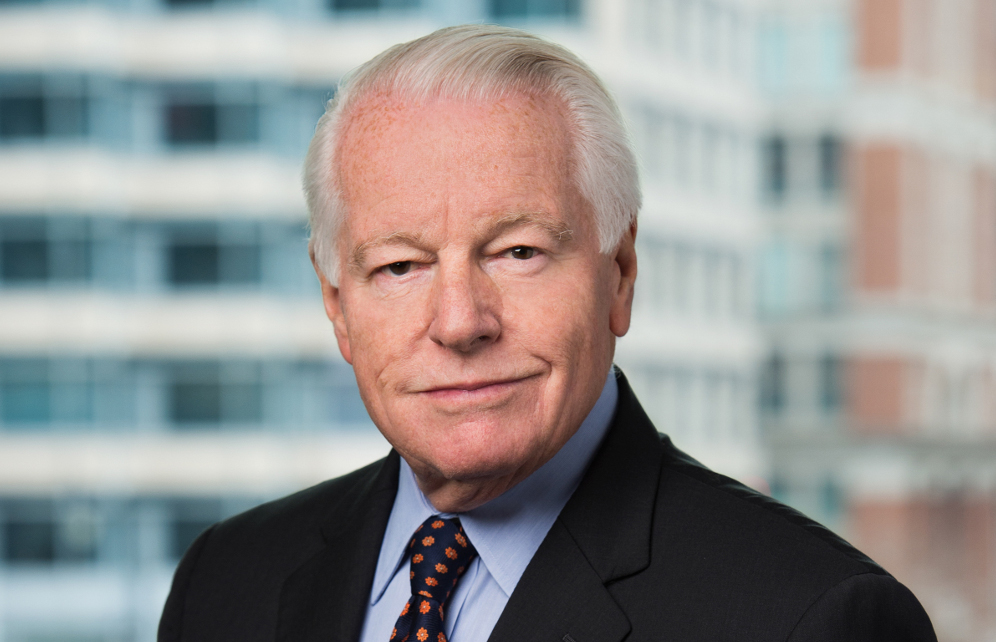 The economic impact coronavirus is having on the hospitality industry and U.S. economy is catastrophic, according to hoteliers and travel industry advocates who met March 18 with top Trump administration officials to ask for government assistance.
"This situation is completely without precedent," said Roger Dow, president and CEO of U.S. Travel Association in announcing economic impact predictions released by the association.
"For the sake of the economy's long-term health, employers and employees need relief now from this disaster that was created by circumstances completely out of their control."
U.S. Travel Association predicts that the economic impact on the U.S. economy will be more than six times the impact of 9/11, and described the impact as "catastrophic" to travel  businesses and workers in a release to media.
[Related: Coronavirus Risk Management Tips for Meetings and Events]
Following are some of the sobering statistics released March 16 by Oxford Economics and released by U.S. Travel Association:
Travel Industry Losses: A decline of 31% for the entire year is expected. This includes a 75% drop in revenue over the next two months and continued losses over the rest of the year, reaching $355 billion.
Gross Domestic Product Losses: Travel industry losses will result in a cumulative GDP impact of $450 billion in 2020. The U.S. Travel Association projects that decreased travel due to coronavirus will inflict an $809 billion total hit on the U.S. economy when direct, indirect and induced multipliers are factored in. Oxford Economics projects the U.S. economy to enter a protracted recession based on the expected downturn in travel alone. The recession is likely to last at least three quarters with the lowest point in the second quarter of 2020.
Tax Losses: A decline of $55 billion in taxes will be realized as a result of travel declines in 2020.
Employment Losses: The U.S. economy is projected to lose 4.6 million travel-related jobs as a result of travel declines in 2020. The unemployment rate of 3.5% in February will rise substantially in the coming months. Travel-related employment losses alone will push the unemployment rate up to 6.3% over the next few months.
Dow and other representatives of the U.S. travel, hotel and hospitality industry met with the Trump Administration on March 17 to ask for government assistance to save the imploding segment.
During the meeting with President Donald Trump, Vice President Mike Pence and Commerce Secretary Wilbur Ross, Dow and other hospitality industry leaders asked the administration for $150 billion in relief for the travel sector, including:
The establishment of a Travel Workforce Stabilization Fund
An Emergency Liquidity Facility for travel businesses
Optimization and modification of Small Business Administration loan programs to support small businesses and their employees
[Related: Essential Legal Tips for Event Cancellation and Postponement]
U.S. Hotels Hit Hard by Coronavirus
The economic meltdown is severe in the U.S. hotel industry, according to Chip Rogers, president and CEO of American Hotel & Lodging Association.
"The coronavirus has already had a more severe impact on our industry than 9/11 and the 2008 recession combined," Rogers said in a telephone news conference following the White House visit. "Thirty-three-thousand small business hotels across the country are facing the difficult decision to close down and lay off their employees in days. We will have 140 million rooms empty in the next 30 days alone.
"This is crippling the hotels that are hit as well as the local communities they're in and the U.S. economy," he added.
Also on the call was Jon E. Bortz, chairman of the board and president and CEO of Peddlebrook Hotel Trust, a real estate investment trust that controls 54 hotels with more than 13,000 rooms and 8,000 employees.
"Our hotels are in the most of the hardest hit cities: Seattle; San Francisco; Washington, D.C.; New York City; Boston; Chicago and more," he said. "In the most recent week, we let go over 4,000 employees—half of our total employees. At the end of the month we expect another 2,000 employees We're looking at closing the doors at more than half of our properties."
Douglas Dreher, president and CEO of The Hotel Group, who owns hotels in the Seattle area, which has been hit hard by COVID-19, echoed Bortz' dire comments.
"It's really bad out here and it has been from the beginning," Dreher said. "We have six hotels in Seattle and 20 nationally. We've gone from 80%occupancy to the single digits. One-third of our workforce will be let go in the near term. For us it's the Great Depression. We need help in every imaginable way. The human toll breaks your heart."
[Related: WHO Coronavirus Press Updates: The Impact on Meetings and Events]
Possible Travel Industry Bailout
Dow said he and the other hospitality industry stakeholders who met with the Trump administration asked for a $150 billion grant for hotel owners and suppliers, as well as employees, as part of a Work Force Fund to assist with the retention of hotel employees and the rehiring of those who have been furloughed.
The travel industry representatives are also asking for $100 billion for other travel-related businesses.
"This amount, though it seems large, is critical for an industry that is worth trillions of dollars and has millions of employees," said Dow, who added the White House visit was the culmination of three weeks of meetings with members of Congress, other members of the Trump administration, Homeland Security and other entities.
"This has been a culmination today of having the president, vice president and secretary of commerce all in all the same room," Dow said. "Our estimates are that were going to lose in the short term $3.5 billion, so I want to put this in the perspective."
Dow said he believes President Trump will act decisively to aid the travel industry.
"The message I heard is he's going to act big, fast and immediate," Dow said. "He spoke that this is finally an opportunity where Congress is working together and acting quickly."
The full report from Oxford Economics is available from U.S. Travel.
Read Next: Coronavirus Cancellation and Attrition Liability Must-Knows