Casual, 'Ad Hoc' Meeting Spaces Are a Convention Center Design Trend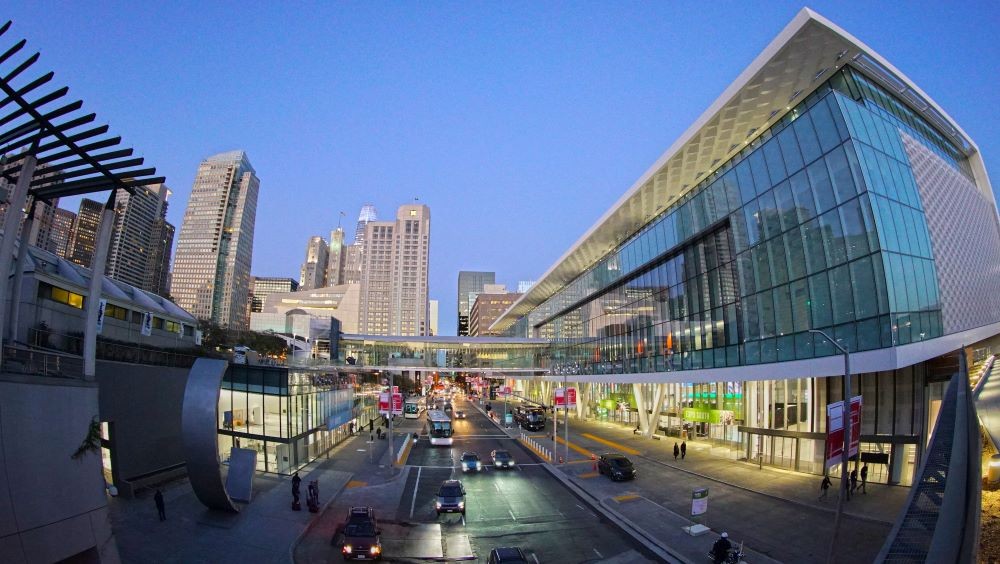 The changing demographics of the business world and evolving customer preferences have resulted in a trend of "ad hoc" meeting spaces being included in new convention center projects and retrofitted into renovations and expansions.
Ad hoc meeting areas, aka prefunction spaces, are non-traditional areas where attendees can gather in smaller groups on the fly, outside the confines of smaller meeting rooms and breakout spaces. Think comfy chairs, good Wi-Fi connection and alcoves tucked into open spaces where attendees can still be immersed in the action of the convention yet feel sequestered enough to carry on productive private conversations.
Although many believe the trend is driven by the flood of Millennials carrying their more-casual culture into the business, and thus conventions, world, the idea has caught on with all age demographics.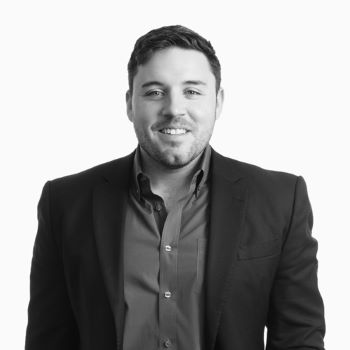 "Millennials? That's the easy answer," said Adam Paulitsch, architect, associate principal for design firm Populous. "It's kind of multigenerational. It taps into these core stereotypes of what a convention center is and what it means to multiple generations.
"We've been pretty successful so far in designing these ad hoc meeting spaces—it's biting off one piece of the cookie at the time," Paulitsch added. "The projects that we're designing today really go all in on these really unique, vibrant meeting spaces. People are not really even requesting them anymore but expecting them in facilities."
(Photo: Adam Paulitsch, Architect, Associate Principal, Populous; Credit: Populous)
Populous, which is known mainly for its leading role in the sports arena segment, completed its first marquee convention center project in 2008 with the expansion of the Phoenix Convention Center. Since then, it has added an impressive list of convention center projects to its portfolio, including the design of the Qatar National Convention Centre and the high-profile expansions of centers in San Antonio, Sydney and San Jose and Anaheim, California.
The firm is currently working on projects in Calgary; Los Angeles and Sacramento, California; and Orlando's Orange County Convention Center. Populous is co-designing the new-build Oklahoma Convention Center, which is scheduled to open in 2020.
Paulitsch believes that ad hoc spaces also provide an improved convention experience for introverts and those who are more comfortable meeting in smaller groups.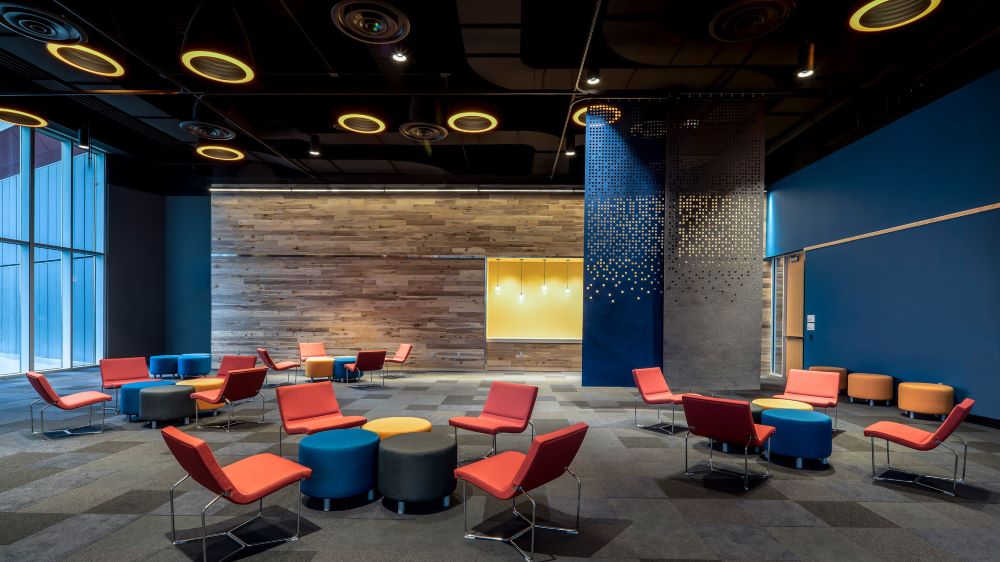 Photo: San Antonio
"There's a natural kind of separation when walking into a full ballroom and the anxiety that comes with that," he said. "More people are comfortable one-on-one, some with five, some with 20. It's really providing a lot of adaptability for different personalities."
[Related: San Francisco Moscone Center Nearly Doubles Size]
And perhaps counter-intuitive to the high-bandwidth digital world in which we live, many attendees are placing more value on the human interaction offered in these spaces.
"Some of the more successful spaces are the least connected," Paulitsch said. "We're starting to see a premium on putting your phone away or checking your phone for emails. You're seeing spaces were face-to-face is more of a premium than technology."
Ad Hoc Spaces Create a Fresh Experience
Paulitsch said ad hoc meeting spaces also serve the purpose of offering fresh experiences for conventions that may rotate into a destination on a fairly regular basis.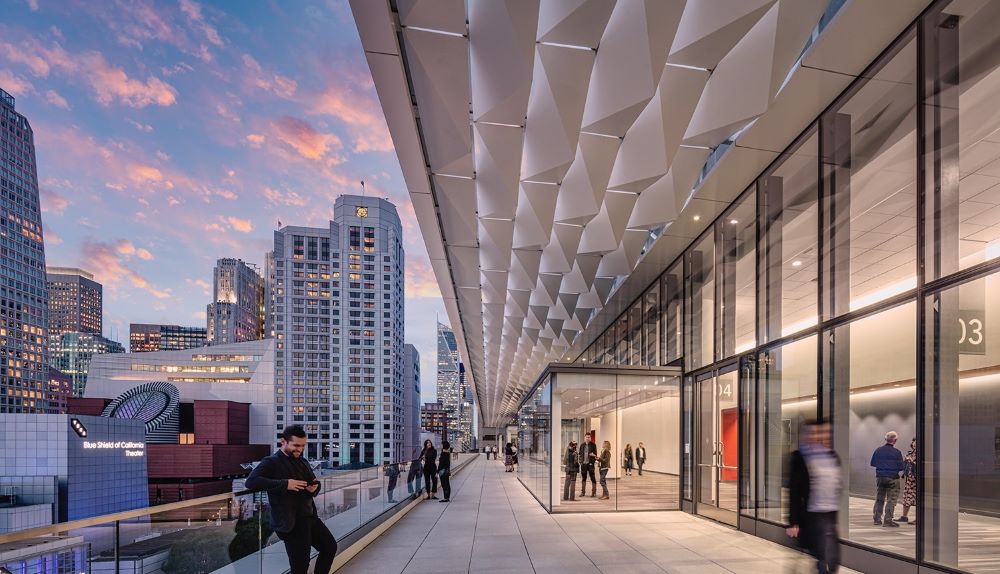 Photo: Moscone Center
"Ideally, you see a lot of these conferences that are on these one-, two-, three-, four-year rotations, and they want to design something that's evolving so when the organization comes back it's something familiar but which has also caught up with the trend," he said. "How do you design a space that's always evolving, whether it's a lab or a hub? Flexibility is a huge buzzword that gets thrown around."
A key to successful ad hoc spaces is making sure the areas are designed on a scale that does not overwhelm the user.
[Related: Why Convention Service Managers Deserve Our Respect]
"You can put a bunch of beanbag chairs in a space, but if you have 20-foot-tall ceilings, that's not going to be comfortable," Paulitsch said. "It has to be on a human, personal scale."
Paulitsch said the genesis for the convention center ad hoc space trend most likely came from the commercial building industry.
"It's the same as in office buildings—100%. That could've been the origin of all these ideas," he said. "Private money usually moves faster than public money, so adult learning and color theory probably led the charge for all of these other markets to catch up."
---
An Ad Hoc Meeting Space Primer From Skidmore, Owings & Merrill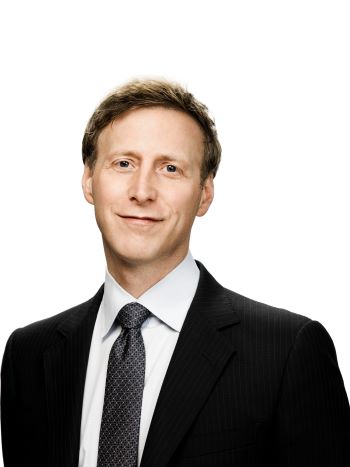 Skidmore, Owings & Merrill is a leading architect of convention centers, having designed notable facilities such as the expansions of San Francisco's Moscone Convention Center, Seoul's Korea World Trade Center, Hong Kong Convention and Exhibition Centre and Chicago's McCormick Place, the largest convention center in North America.
Meetings Today asked SOM's design director, Mark Schwettmann, why he thinks incorporating ad hoc meeting spaces In major meeting facilities Is such a hot trend.
(Photo: Mark Schwettmann, Design Director, Skidmore, Owings & Merrill (SOM); Credit: Skidmore, Owings & Merrill)
Do you find that convention centers are incorporating more "ad hoc" meeting spaces in their design?
Absolutely. The trend in these buildings is toward more varied spaces, period, and that ranges from the very large to the very small. This isn't just happening in convention buildings; office buildings are including terraces and small, intimate, comfortable flex space in their lobbies.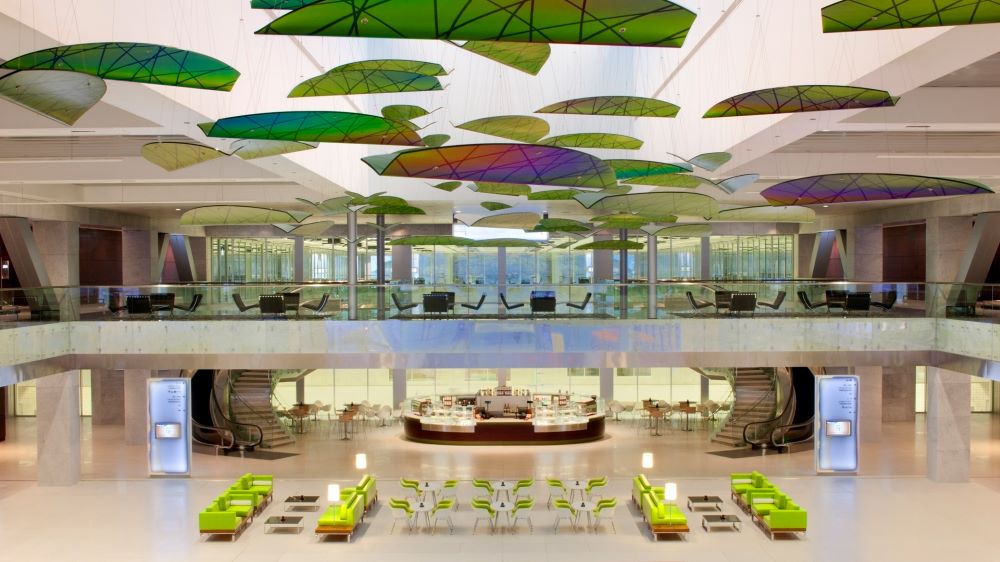 Photo: Qatar
What do you think is driving this trend?
It's driven by the kind of activities that the customer wants as part of their experience. There's a wider range of interactions than the "one to many" model of so many large spaces: small groups, breakout space, one-on-one conversations, phone time, virtual participation. The building needs to facilitate all of these things.
[On Topic: 4 Reasons to Leverage Digital Displays at Conventions]
Is this true both for new-builds and renovations/expansions?
Convention centers are more or less on a constant cycle of expansion and renovation, to the point that when done well, there isn't much difference functionally between the two. Our expansion of the Moscone Center mixes existing and new spaces seamlessly to the point that a user of the building might not know what stops where. We were able to include more ad hoc exterior spaces in the "new" portion, but even that is built above existing renovated space.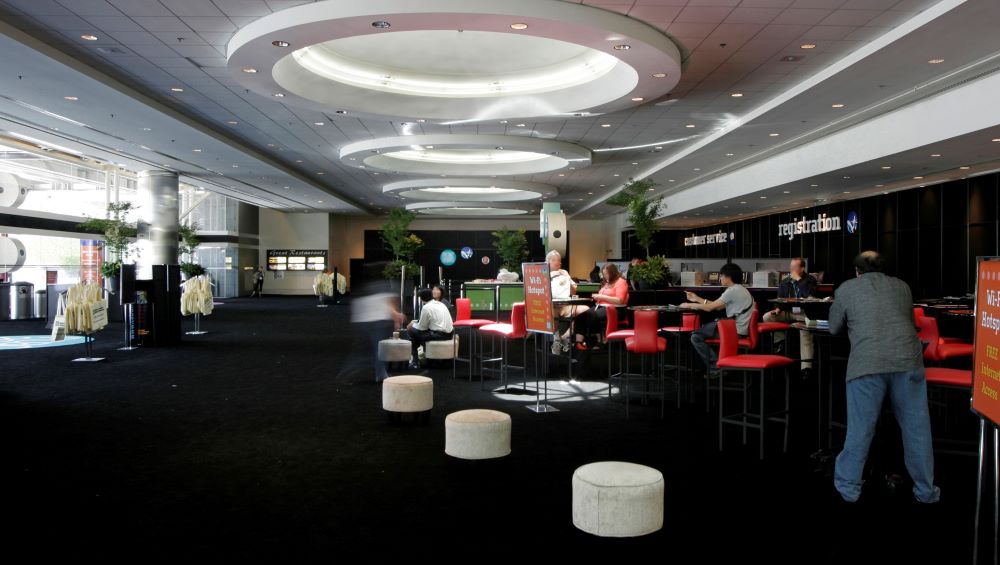 Photo: Moscone Registration
Why are "ad hoc" meeting spaces a trend?
See question 2: User experience, experience, experience.
What do convention center operators hope to accomplish by including "ad hoc" meeting spaces?
Retaining existing customers and adding new ones who might have previously considered a convention center too large, too impersonal or too rigid and formal. It's also an opportunity to make each building more unique and more connected to the place in which it sits. This was another main goal of the design of the Moscone Center's expansion—turn the black box inside out, get people out into the light, views, and connect them with the city they've traveled to see.
What do these "ad hoc" spaces typically include, i.e., seating options, connectivity, natural light, proximity to public areas/facilities?
Beyond a few required conveniences, it really depends on the architecture of the building. Ad hoc spaces can take a much wider range of forms; they can be very long and relatively narrow if they have great daylight. They can be large and open if the furniture divides them into comfortable spaces for small groups. Natural light and views are a trend throughout convention and meeting buildings, and this pairs really well with ad hoc spaces where projection is much less likely to be used and the setting can be part of the conversation.
Read Next: New and Expanded Convention Centers Heat Up the Texas Market