Marriott Launches Rooms for Responders, Providing Free Rooms to Frontline Coronavirus Healthcare Workers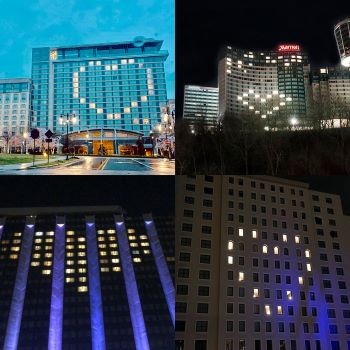 There's no shortage of examples of goodwill, charity and support from the meetings, events and hospitality industries during the coronavirus crisis.
Though many hotels are currently shuttered or at near-zero occupancy, there have still been a myriad of properties doing their part to help, from waiving fees to donating to food banks and more.
Marriott International is the latest hospitality player to make a show of support—and in a big way.
Marriott Bonvoy launched its Rooms for Responders program April 8 in collaboration with American Express and JP Morgan Chase to provide up to $10 million worth of hotel stays at no cost to frontline healthcare workers—which clocks in at about 100,000 room nights—in some of the country's hardest hit cities, which currently include:
New York City
Newark, New Jersey
Washington, D.C.
Chicago
Los Angeles
Detroit
Las Vegas
New Orleans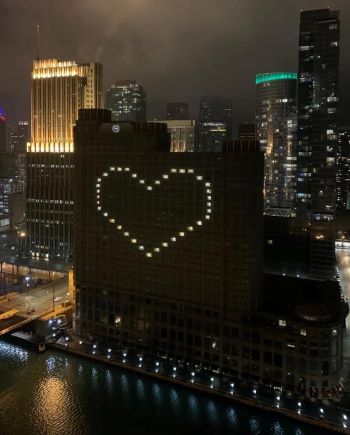 "Marriott understands that the pulse of the world beats as one to overcome COVID-19 and its devastating impact around the globe," said Marriott CEO Arne Sorenson in a statement. "As we all watch the news unfold about this unprecedented event, it's clear that there is a need to assist and bolster healthcare workers and community caregivers who are on the frontlines working to contain this disease."
Marriott Bonvoy is actively working with the Emergency Nurses Association (ENA) and the American College of Emergency Physicians (ACEP) to identify healthcare workers in need of overnight stays. Both organizations represent thousands of emergency doctors and nurses around the globe.
(Photo: Sheraton Grand Chicago; Courtesy of Marriott International)
The program aims to help both local healthcare workers who need an overnight stay at a safe distance from their family homes while fighting the virus, and the many doctors and nurses who have traveled to cities in need of more healthcare workers.
More Marriott Initiatives During the Coronavirus Battle
The charitable efforts by Marriott International don't stop with Rooms for Responders. In recent weeks, the company has launched more initiatives to aid COVID-19 relief efforts, including:
Community Caregiver Program, which provides special rates to first responders and healthcare professionals that want to book rooms in close proximity to their respective hospitals. The program is available at nearly 2,500 hotels across the U.S., Canada, Latin American and the Caribbean.
Community Donations, for which many of Marriott's properties have provided pre-packed foods and pre-cooked meals to crisis relief efforts, along with much-needed supplies to medical professionals like masks, gloves, sanitizer and more.
Marriott Bonvoy's Giving Platform, which allows Bonvoy members to donate their points to relief organizations that are helping with the COVID-19 response like American Red Cross, International Federation of Red Cross, Red Crescent Societies, UNICEF and World Central Kitchen.
Additionally, for nothing more than a heartwarming show of solidarity, many Marriott properties across the U.S. have illuminated their windows in a shape of a heart—whether you're in Boston, Atlanta, Houston or Los Angeles, look up and you may be reminded of some love and hope from and for the meetings, events and hospitality industries during these trying times.
Read this Next: More Inspiring Stories from the Meetings Industry