Julie Coker Delays New Job and Forgoes Salary to Help Philly Navigate Covid-19 Crisis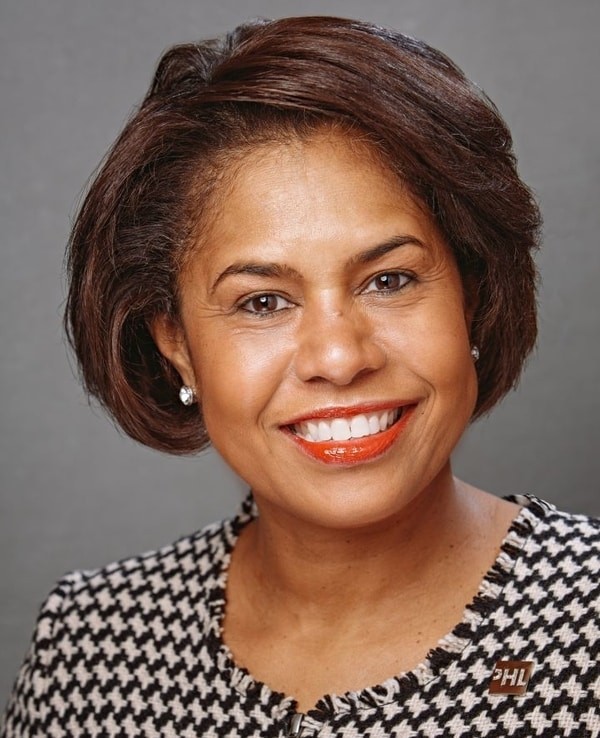 You learn a lot about an industry when its members come together in a crisis, and COVID-19 has proven to be such a testing ground for the travel and meetings professions.
Positive stories about travel industry acts of kindness have abounded since the coronavirus pandemic decimated its ranks. Hotel occupancy rates have flatlined, commercial aircraft seats remain empty and people throughout the world have been sequestered in their homes.
One such positive story is that of Julie Coker, the President and CEO of the Philadelphia CVB who was supposed to be heading the San Diego Tourism Authority in March. COVID-19 had another plan for her, however, prompting Coker to postpone her new posting—and salary in both destinations—to help the city she loves navigate the crisis.
[Related: Philadelphia CVB Chief Julie Coker Leaving Bureau for San Diego Tourism Authority]
"If there's a way I could play a small part, I wanted to do that, and fortunately San Diego was very open to me delaying my start time there," said Coker, who is now set to report in San Diego June 2. "Philadelphia has always had a community spirit and is very welcoming diverse and inclusive. A lot of the work I've done over the past 10 years at the CVB and prior to that as GM at [the Hyatt Regency Philadelphia at] Penn's Landing [now the Hilton Philadelphia at Penn's Landing] has been a labor of love."
Giving Back to Her Community
Coker, who grew up about 20 miles south of Philadelphia in Wilmington, Delaware, is a fixture in the hospitality community of a city that is known for civic pride and teamwork.
"Being able to stay here and be a part of that was definitely a part of that decision—just the spirit and vibe of Philadelphians and their love for the city through some of these tough times we're going through," Coker said. "It's for a better tomorrow, so to speak."
As for not taking a salary during the transition, Coker believes that's all a part of stepping up for her team and community as a leader.
"With senior leadership there are sacrifices," Coker said. "I agreed to forgo my salary for the month of April and vacation pay when I was to go to San Diego. If there was any way to do that to make others whole, I was happy to do that. If I could play a small role in helping someone maintain their pay on my staff, I wanted to do that."
Coker said the travel community and state and local government have worked together to help navigate this unprecedented crisis.
"The relationships that we have built locally, and at the state and federal levels, have come into great use," she said. "The mayor, the state legislature and governor; we've leaned on them for guidance, and it's a two-way street, as we've helped them with messaging and marketing. It's reaffirmed the importance of local and state relationships."
When Will the Travel Industry Recover?
Although no one has a crystal ball to predict when travel and tourism will come back, Coker draws from her years of experience as a travel industry leader to take a bullish view.
"We will become more innovative and embrace what this new norm looks like," she said. "We're an industry of resiliency, so we'll certainly bounce back and become stronger. There's this need for us as human beings to have face-to-face contact and interaction, and that will never go away—that's just the make-up of who we are as human beings. That will continue to be important to all of us in these trying times.
"My message to my colleagues has been one of hope," she added. "We've faced challenges before and came through together."
[Related: Inspiring Stories from the Meetings Industry During the Coronavirus Crisis]
While Coker is positive on an industry recovery, she joins many others in pondering how meetings and conventions—and any facility that attracts large groups of people—will be forever changed in the wake of COVID-19.
"We've always been able to bounce back. Just how we gather in general...will all take on a different look and feel," said Coker, using challenges the travel industry overcame following 9/11 as an example. "How we refined immigration and how folks come in from other countries has become better over the last 19 years. I think the same thing will happen with the meetings and conventions industry. We'll refine it and embrace the changes, but the integrity of meetings will still be there."
Coker said that through June, Philadelphia has eight citywide conventions that cancelled, which represents about 240 individual events, 215,000 attendees and 244,000 room nights.
"So you can imagine the unprecedented financial loss we're experiencing, and we're just one city," she said of the scope of the crisis.
Coker said that many meetings and conventions are choosing to postpone their meetings, which creates a hotel room and meeting space availability challenge.
[Related: Travel Industry Suffering Catastrophic Coronavirus Losses]
"We are slightly behind our historic [lead volume] average—15% below last year's average," Coker said. "We're seeing some conventions shifting to later this year or the first quarter of 2021, so some of this honestly has to do with availability later in the year. We just don't have availability, so we're trying to shift them into future years, especially if they're cancelling altogether.
"We've had two meetings shift to virtual meetings, but you just don't have that same feel as face-to-face meetings," Coker continued. "Our hotels are seeing some leads come through in the last part of the year and the first quarter of 2021."
Lessons to Be Learned From COVID-19
The world of CVBs/DMOs has been hit hard by the coronavirus crisis, as the vast majority of bureaus rely on hotel room taxes to fund their operations and marketing efforts.
"The majority of us are reliant on hotel taxes, and obviously with the hotels suffering the way they are—hotel occupancy in the single digits—certainly having a diverse model [is critical], but we do have a membership dues model," Coker said. "Whenever possible, having some sort of financial reserve where you can [is important]. From the past years that were good, we had a cash reserve."
Like her CVB/DMO colleagues throughout the U.S., Coker hopes that federal relief can be adjusted to aid bureaus.
"The federal government has given some relief," she said. "But we're a 501(c)(6), so right now we're not eligible for many of the benefits. Having Congress extend those benefits to 501(c)(6)s and 501(c)(4)s is extremely important."
The City That Loves Back
Like many CVBs/DMOs and other tourism-related organizations throughout the U.S., the Philadelphia tourism community has pitched in to help workers who have been laid off or furloughed.
The Greater Philadelphia Hotel Association, of which the Philadelphia CVB is a member, set up a Hospitality Workers Relief Fund food and supply pantry for more than 10,000 members of the organization facing hard times after the pandemic.
"Philadelphia is the heartbeat, the birthplace of America. In times like these, the city and the people of Philadelphia have really stepped up," said Coker, her civic pride once again surfacing. "What members are doing, and giving, whether it be personal protective equipment or how they're helping the school kids—sometimes free lunches are their only meal. Just the outpouring of love and concern—and Philadelphia police officers going door-to-door to seniors and saying, 'Hi'—it's great. It's what America's all about."
Not one to focus on her individual act of giving back to her destination during the crisis, Coker instead shares the love with her fellow DMO and travel industry colleagues.
"Certainly, as you know, many of the DMOs around the country are facing an unprecedented financial crisis," she said. "This isn't about me. This is about our industry and the passion they have in the work they do every day."
Read next: What Will Hotels and Conferences Look Like Post COVID-19?