Digital Events Featuring a TV Host for Hire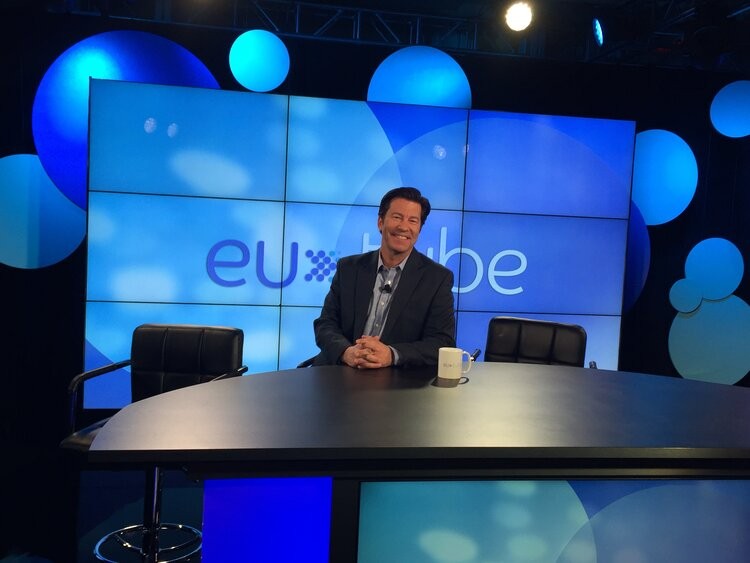 Clients are coming to us to see what we've been doing with virtual activities while everyone is stuck inside. They are looking for interactive experiences and how they can be done virtually. Corporate is on the hunt for fun virtual ideas to pitch now and for hybrid events when conferences start again, and while teams need to be boosted as they "WFH"—aka work from home, in the parlance of the time!
This week I'm featuring my longtime event host, keynote, emcee, comedian—friend—Scott Bloom, who is taking his act into the digital age of events. Welcome to Virtual Meetings With Scott Bloom!
COVID-19 Is Altering the Way We Communicate
The coronavirus is forcing new perspectives and approaches to conducting business and business meetings. As you move forward into this new world and start to employ different communication modalities, Scott would like to help.

Photo: Television personality and performer Scott Bloom (right) participating in "The RYSE Report" Credit: Virtual Meetings With Scott Bloom
In a virtual role, Scott can bring his television hosting experience to any of your live digital events. Internal webcasts. Live streaming. Prerecorded videos. You name it.
What's more, Scott can translate his on-stage work to video using any concept. Live Q&A sessions. Talk show formats. Training broadcasts. Interviews. And more!
You don't have to sacrifice the content of an in-person experience to achieve a successful virtual meeting, and to that end, Scott can find the best solution to keep audiences connected and engaged. Wherever they are. At work or at home.
[For More Hot List Favorite Finds, Visit Our Hot List Page!]
As far as location is concerned—not an issue. Whether you're sending your production team to corporate headquarters to set up a live stream or constructing a fully operational studio with a custom set in a nearby ballroom, Scott is ready to roll to wherever he's needed.
Scott Bloom _ Comedic Keynote Speaker from Scott Bloom on Vimeo.
Rolling Through the Changes With Virtual Events
It's a challenging time—and a first for many of us—but where there's a will, there's a way. And with resolve and creativity, we'll all get through it.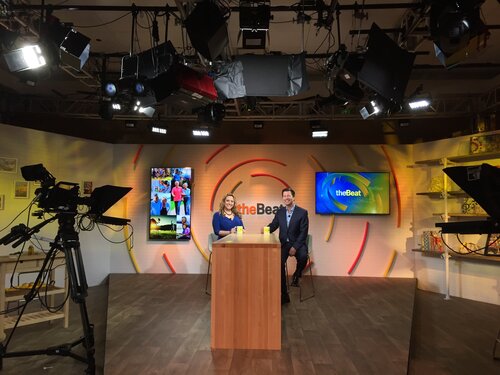 Photo: Scott Bloom (right) can transfer his television skills to live virtual events. Credit: Virtual Meetings With Scott Bloom
Look for more Cerbelli: Hot Virtual Event Ideas in the upcoming weeks, and most of all stay healthy, stay safe, stay home and stay #EventStrong.
Please sign up for Cerbelli Creative's new weekly newsletter at eventstrong@cerbellicreative.com.