Virtual Teambuilding: How to Keep a Group Connected and Engaged Remotely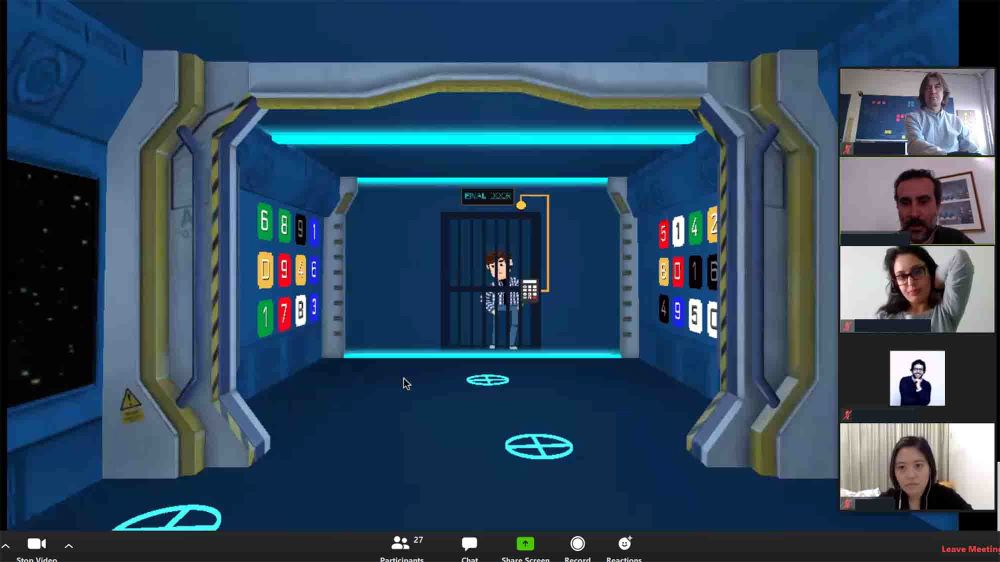 Cooking classes, group walking tours, scavenger hunts—these are just some of the many classic teambuilding activities corporate groups have come to know and rely on to foster team camaraderie. But with meeting face-to-face put on hold during the COVID-19 pandemic, many are left wondering: How can we meaningfully connect with fellow peers through a computer screen?
Quick pivots and ingenuity are some of the hallmark traits of meeting and event professionals, and we are seeing it on display with new online teambuilding options. Following are just a few highlights of games and engagement tools that focus on team bonding and fun in the virtual world.
Just for Fun: Games to Raise Spirits and Stay Connected
Sharon Fisher, chief ideasparker at Play With a Purpose, thinks of teambuilding online in certain categories. Connecting for fun is the first category that she observed groups craving during the beginning of the pandemic.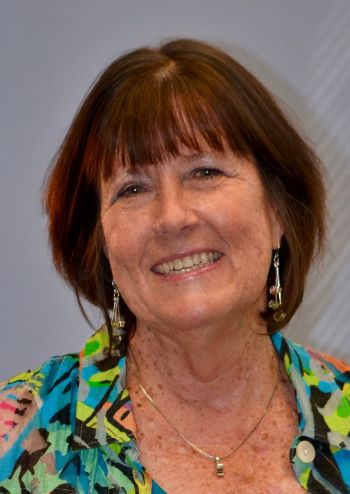 "We miss the coffee talk, the chatter, the friends," she said, recalling "normal" meeting and office life. "The first thing that started selling was fun. I call it 'play it for play's sake.' It's really more about how do we just blow off some steam, how do we laugh, how do we have fun together?"
Fisher thinks of these activities as akin to versions of bar games she calls "brain breaks." Themed virtual happy hours, trivia Jeopardy-like games and musical bingo are a few of Play With a Purpose's popular options.
(Photo: Sharon Fisher)
John Chen, CEO of Geoteaming, finds this sort of outlet popular with groups, too, hosting weekly online karaoke nights on Zoom that have grown popular, even bringing in some famous guest judges.
"Last week The Filharmonic from L.A., the all-Filipino a capella band that was on Pitch Perfect 2 and The James Cordon Show, they were the judges," Chen said.
Chen cited online games that participants can access from their phones while interacting with each other on a Zoom call, like Drawful or Quiplash from Jackbox Games, as fun ways for people to engage after navigating long days of working remotely in isolation.
[On topic: Key Considerations for Planning a Virtual Association Meeting]
Developing Professional Skills and Teamwork in the Virtual World
The next phase that Fisher sees teams enter after wanting to connect just for fun appears closer to the goals of traditional teambuilding.
"As people started settling, we started to see folks saying, 'OK, now I really want to start thinking about teambuilding. How do I bring my group together as a team?'" she said.
Play With a Purpose has created online games like:
The Infinite Loop: An escape-room type of game where a teenage boy has gotten himself locked in a prison on a spaceship. Participants have to navigate between the different rooms, and only one person can see what's going on in a room and everyone else has bits of information. The game is meant to strengthen collaboration, communication skills, listening skills, direction-giving ability and experience putting yourself in another person's shoes.
Escape the Mob: A game where you are incriminated for foiling the perfect mob heist. Participants must get their stories straight to exonerate themselves by determining the exact time they were at each place on that night. They are given an unexplained "bag" of items from the night that will help solve the mystery and escape the mob. The game has a roaring '20s theme and many participants elect to dress in clothing to match.
Fisher said these games challenge participants to work together to accomplish tasks by relying on others' skills and strengths.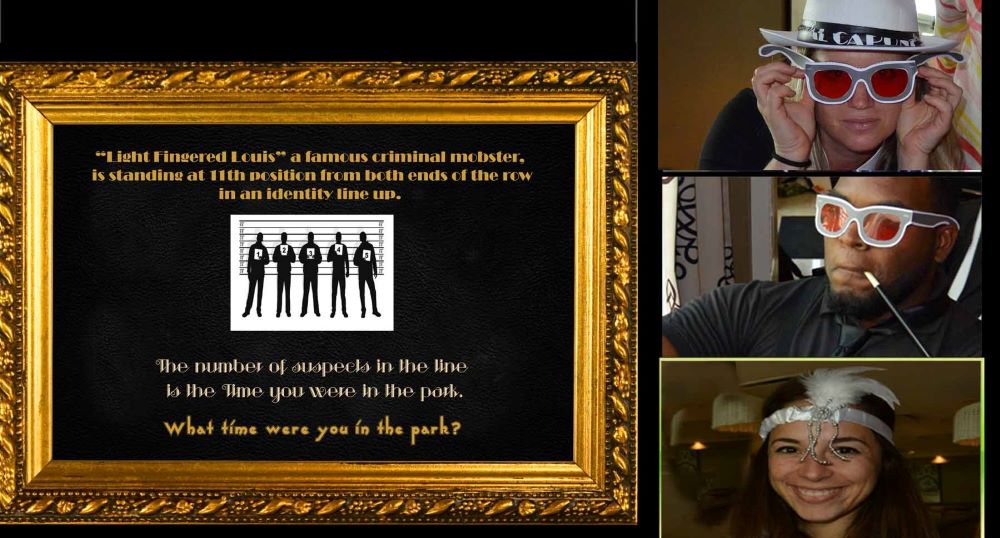 Photo: Escape from the Mob is one of the virtual teambuilding games Play With a Purpose offers; Credit: Play With a Purpose
Chen said he is seeing a craving for these types of teambuilding activities as well, and has responded by creating custom games like escape rooms in Microsoft Teams for large virtual conferences.
"For a large Fortune 100 company, I created a six-stage digital escape room," he said. "The event was space themed, so, I decided, after going through the requirements of the program, to build a digital escape room built on the story of Apollo 13. It's a great movie about problem solving in totally uncertain times. All the pieces were designed on strategic things that they needed to learn and know. [Some of] the stages were: stabilize the ship after the explosion, move to the lunar module, the CO2 filters, etc."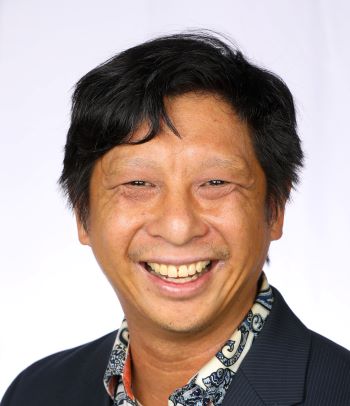 Chen said that groups would leave command notes and hints on what worked for them for the next group to enter the escape room.
"They said it was engaging, and people really communicated," he added.
Fisher believes that many groups will sit in these "play for play's sake" and "fun teambuilding" stages for a while, but predicts a new stage of virtual teambuilding is coming as we settle into social distancing.
(Photo: John Chen)
"I call it the 'back-to-skill-building' stage. How are we going to not only just hang tight and not just hang through this; how are we going to build our interpersonal skills or team skills?" she said. "How do we brainstorm, how do we 'futurecast' and look at what's coming down the pipe and what can we do to get there?
"This will be more training oriented, and looking not just at celebrating teams, [but asking] how do we move forward?" Fisher added. "How do we continue to raise the level of people in our organizations and continue to grow?"
Key Tips for Virtual Engagement
As groups work through these different stages of virtual teambuilding, Chen stressed that engagement is always a constantly important goal meeting that event professionals need to keep top of mind when navigating gatherings online.
"Humans connect in a very, very unique way. And we're built to do this. That's why we are in hospitality and in the meeting business—people want to meet," Chen said "And that's where the teambuilding is, inside of that. Just give a group a problem, don't tell them how to solve it, and then just get out of the way. That group will engage."
Chen offered a few tips to ensure this organic engagement thrives when teambuilding online:
Cultivate a welcoming atmosphere
"If you want engagement, you have to create psychological safety," Chen explained, noting that whether a group is meeting in person or online, this point is crucial. "Like, making [guests] feel welcome, making the registration process easy, having a drink for you when you get in, whatever it is—that's hospitality at its finest.
Online, you have got to do some different things. But you can greet people as soon as they come on, etc." He added that being overly dramatic with hand gestures, appointing an emcee to lead the activity and ensure everyone gets a chance to talk and participate are ways you can keep the atmosphere warm and welcoming online.
Make sure the technology works
Before Chen leads a teambuilding session, he always builds in time to make sure everything is functioning properly so glitches don't derail the fun and interrupt the engagement. "The meeting before the meeting and the meeting after the meeting are the most important meetings.
[On topic: Inspiring Stories During Coronavirus Crisis]
I log on half an hour before everyone else shows up. Number one, I make sure my technology works, and number two, I am always the first person they see—no one ever logs into a dead room."
Utilize chat rooms and breakout rooms
Especially when dealing with larger groups of people, Chen highly recommends utilizing features like chat rooms and breakout rooms that Zoom offers. You can send a small group of five people, for example, to a breakout room to play a teambuilding game, then bring everyone back to the large Zoom meeting room to talk about their experiences.
"Once you get to a large enough group of people, not everyone can talk, right? It becomes a hassle," he added. "If you introduce the chat, you can have a whole sidebar going on." This keeps people engaged, even if they aren't talking into the mic.
A Successful Social Distancing Solution
Though teambuilding online may look a little different than what most people are used to, Chen and Fisher have found that making meaningful connections and strengthening teams online is more than possible.
"I'm just so proud of my team. It would have been easy to get down in the dumps," Fisher said, noting that her team went from having its busiest first three months of the year with its traditional offerings to zero revenue when the pandemic first hit. "I'm proud of them pivoting and saying, 'OK, what are we doing now and how are going to get there?' Our decisions changed daily. We ran down a path, ran down another path, until we landed where we are."
Now with successful online programs launched with positive feedback, the future looks a little brighter.
"The ability of folks to have fortitude and courage and a sense of humor and a passion and love for what we do is what's going to get our industry through this," Fisher said.
Connect with Play With a Purpose
Connect with Geoteaming
Read next: How to Use Gamification to Influence Attendee Behavior