Las Vegas Reopens: Caesars and Michael Massari Get Back to Business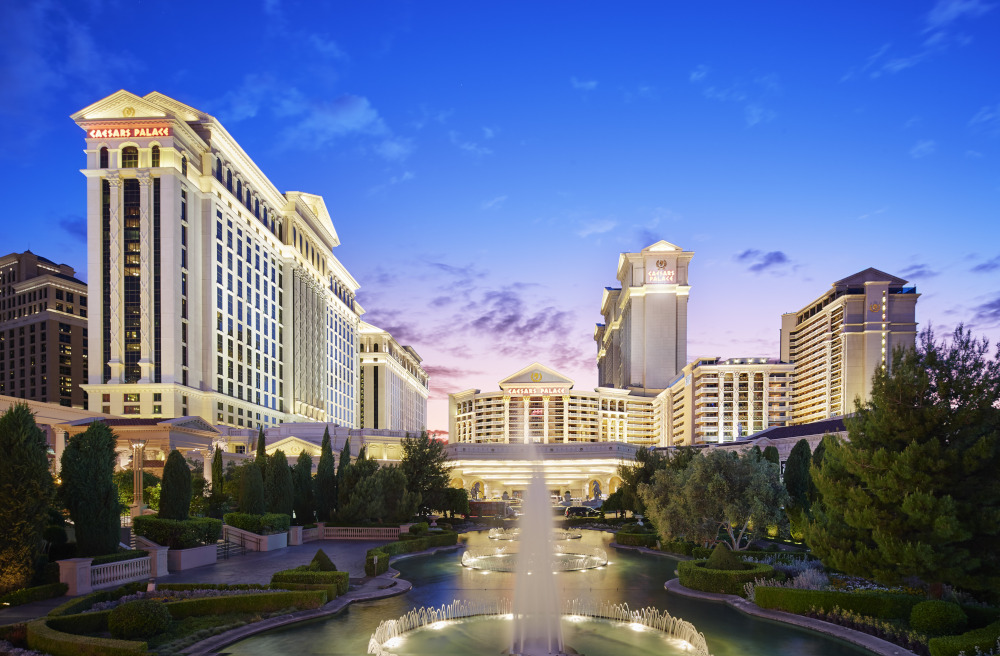 June 4, 2020, marked the day when Las Vegas awakened from its coronavirus shutdown slumber, with major casino-resorts reopening their doors at least for leisure travelers. Caesars Entertainment is joining the party by reopening its Caesars Palace and Flamingo properties, with more set to join them shortly. 
Meetings Today's Tyler Davidson caught up with Michael Massari, chief sales officer for Caesars Entertainment, to get updates on the casino and entertainment giant; his team's reaction to having the shutdown hit right before the launch of its crown jewel CAESARS FORUM conference center; what visitors to Las Vegas can expect when they arrive; and his take on how the meetings industry will fare in the next year.  
The Las Vegas meetings and events landscape is always evolving. Stay up to date with what's new on our Las Vegas destination page! 
Listen below.
A
 

lso available on iTunes, Google Play and Pocket Casts.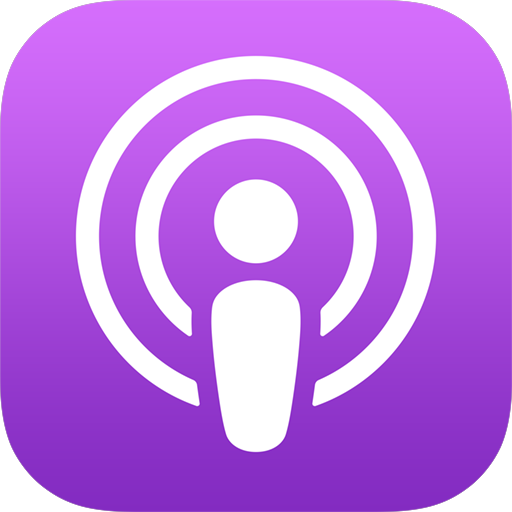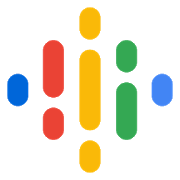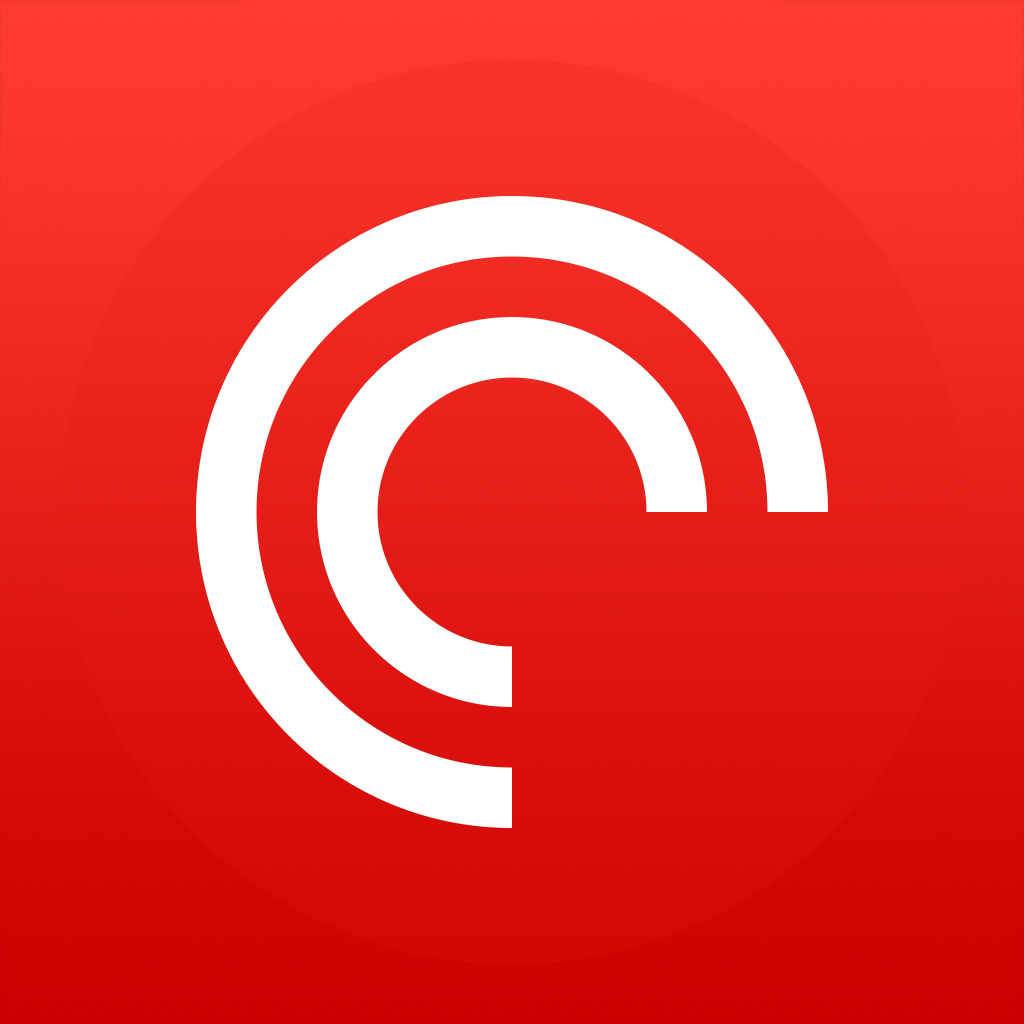 Rather read the transcript?
[Start transcript]
Tyler Davidson: Hello, and welcome to this Meetings Today podcast. I'm Tyler Davidson, vice president and chief content director for Meetings Today, and we are joined here with Michael Massari, chief sales officer of Caesars Entertainment. Thanks for joining us, Michael.
Michael Massari: Thanks for having me. Tyler. We really appreciate it.
Tyler: And wow, big things going on in Las Vegas. I believe we're probably going to broadcast this on June 4, and I know a couple of your major properties are open as well as some of your competitors there in town. Are you excited for that?
Michael: Tyler, it's hard to describe how excited we are. You know the way I articulate this to people is that if you got into the hospitality business, most likely you're quite hospitable. And you got into it in large part because you like to serve others and—and we've really missed that. I mean, it's been a long 12 weeks of not being able to help others execute great meetings and to help them check into hotels and have great experiences. And so we're really excited to get back to doing what we love to do—what I think really fills all of our buckets.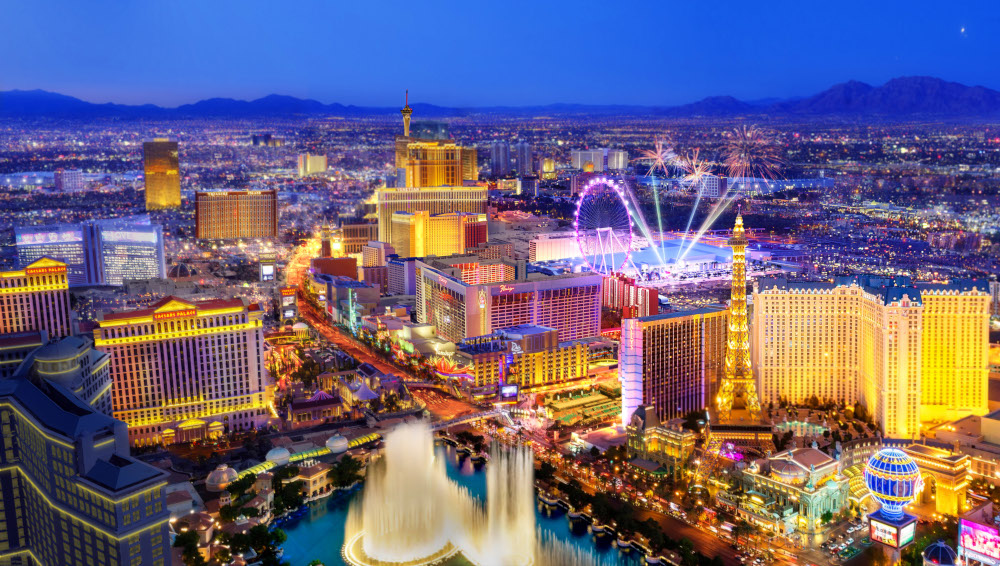 Photo: Las Vegas Skyline
Tyler: And, I know for me, things really hit home when I was looking on TV and you look and Times Square was empty, and the Strip was empty, but all of the neon was still going. Did you ever imagine seeing something like that? And I mean, you and all your colleagues, you must have really been scratching your heads and saying the world's upside down?
Michael: Well, yeah, it's quite difficult for us to process, right? I think, and that goes for everybody, regardless of what industry you're in. The thing that I think most people thing about Las Vegas is that most of our properties didn't have locks on the doors. They weren't meant to be closed, right?
So when Caesars Palace was open, you know, in the in the '60s, the doors were never meant to close. And in fact, when the doors closed in March, it was the first time that Caesars Palace had ever closed. And that's the same for most of our properties. They're meant to be 24/7/365 businesses, and we never contemplated having them closed.
[Related: Caesars Announces Reopening Dates of Two Major Las Vegas Properties] 
Tyler: Wow. That is amazing. I never even thought about that. What was life like for you during the shutdown?
Michael: Well, it's been quite busy. I mean, we've had a lot of groups to work with and to move around in Las Vegas as well as elsewhere. You know, we're still actively searching for new customers for future years and future events.
And then you know, there's a lot of impact on the team as well. And so you want to make sure that you're spending the right amount of time with the team. So, just thinking through all that has been taking up a lot of my time.
And then in addition, opening up these facilities is going to be quite different than when we closed them, right?—the way that we operate them, how we interact with the team and the customers, what our suggestions are for social distancing, etc. I mean, all that had to be thought through and worked through.
So I have to say, I've been probably busier in the last 12 weeks than I had in the preceding 12. But it's been interesting.
Tyler: And then right as the virus hit and the shutdown happened, you were primed to open kind of what's your crown jewel, at least in the meetings component, CAESARS FORUM, just days probably before the shutdown? What was going through your mind when that was happening? And then it had to be taken off the market for a couple months?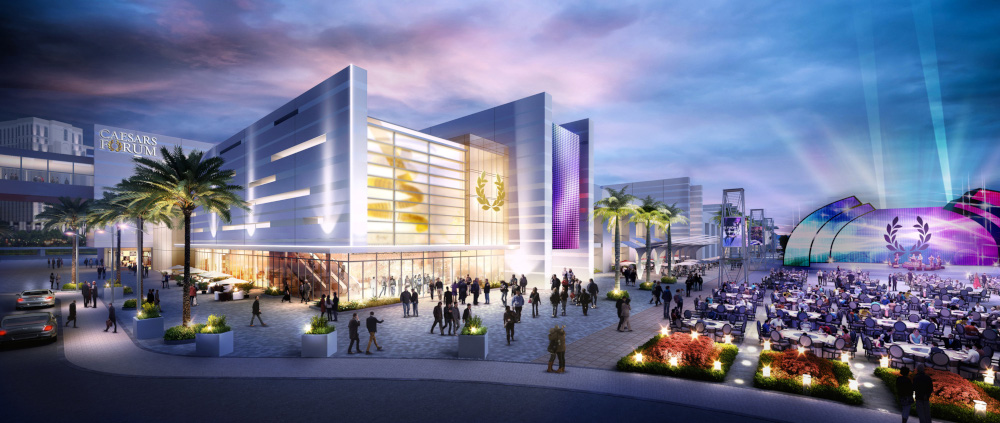 Photo: Caesars FORUM Rendering
Michael: Well, look, we had a beautiful setup for the first several months that the FORUM was going to be open—we had the grand opening and then we had a 5,000-room corporate group, a 4,000-room corporate group, we had several industry events, we had the NFL draft scheduled to be hosted at the FORUM.
And so, for all that not to occur, it's been very difficult for the entire team—for all of us—but we didn't build this building for three months, we built it for 50 years, and we've got an outstanding calendar. And in fact, starting Labor Day and moving on our calendars almost two-x better than we had hoped it would be.
Now, we are somewhat concerned that attendance will stay at the way customers currently contemplated. But you know, as far as the calendar goes, we're quite happy.
So we missed the first three months and that was very, very disappointing. But we have a lot of years to make it up.
Tyler: And then you have a lot of properties opening up. I believe Caesars Palace is opening on June 4. And then you have another one opening then, also?
Michael: The Flamingo and Caesars Palace both open on Thursday, and then Harrah's Las Vegas opens on Friday. And then depending on customer demand, we'll open up more properties as soon as we can. And so far customer demand's been quite encouraging. So we only thought we were going to do two properties and we're already doing three.
[Related: On the Road: The Latest News on Caesars Forum]
Tyler: I think in particular, especially, with the leisure market, people will be primed to get out and go do something after being cooped up for a couple months, right?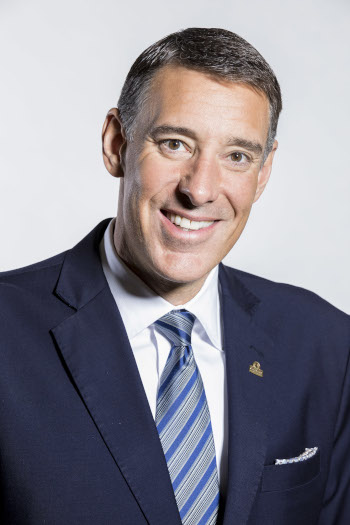 Michael: It certainly appears that way. And that's what customers are telling us, and they're telling us that both verbally as well as with their reservations, so that's encouraging for us and exciting as well.
(Photo: Michael Massari, Chief Sales Officer for Caesars Entertainment)
Tyler: And so what is it going to look like—the experience when customers, whether they be leisure or groups—come in? What procedures and protocols are you taking, putting into effect, when you open?
Michael: Well, you know, look, we worked real hard to partner with epidemiologists in the state and local governments to make sure that we're following all the best guidelines that are out there.
And, so I think what you'll see us do is similar to what you'll see in other facilities like ours. We're trying to keep the experience as exciting and as entertainment driven as possible, while also keeping things safe.
And so, you'll see temperature checks, you'll see hand washing stations, you'll see lots of Purell. You'll see social distancing all over the place. And almost every procedure in the entire business has been gone through and revamped to make sure that we can operate a business as safe as possible in this environment.
[Related: Las Vegas Properties That Gave Back During Coronavirus Crisis]
Tyler: And I know in writing stories about all this, looking at the Nevada Gaming Commission's requirements, they were very stringent. So, I mean, not only your properties, but all your competitors' properties. You know, everyone in town really has to follow a stringent set of regulations.
Michael: We're a quite regulated business and we're accustomed to that. So it's a process-driven business and the leaders that we have and the employees that we have understand processes and how to execute against it in an environment where there's thousands of touchpoints.
And so we feel pretty comfortable about our ability to execute against the standards that we've worked with the governor and the gaming control board and our own epidemiologists to set.
So, you know, we've partnered with lots of people. It's actually one of the great things that's come out of all this is that the partnerships that have been generated governmentally, with our competitors, with our customers, have all blossomed and grown during this time period, as it often does when there's an inflection point of a difficult time, right?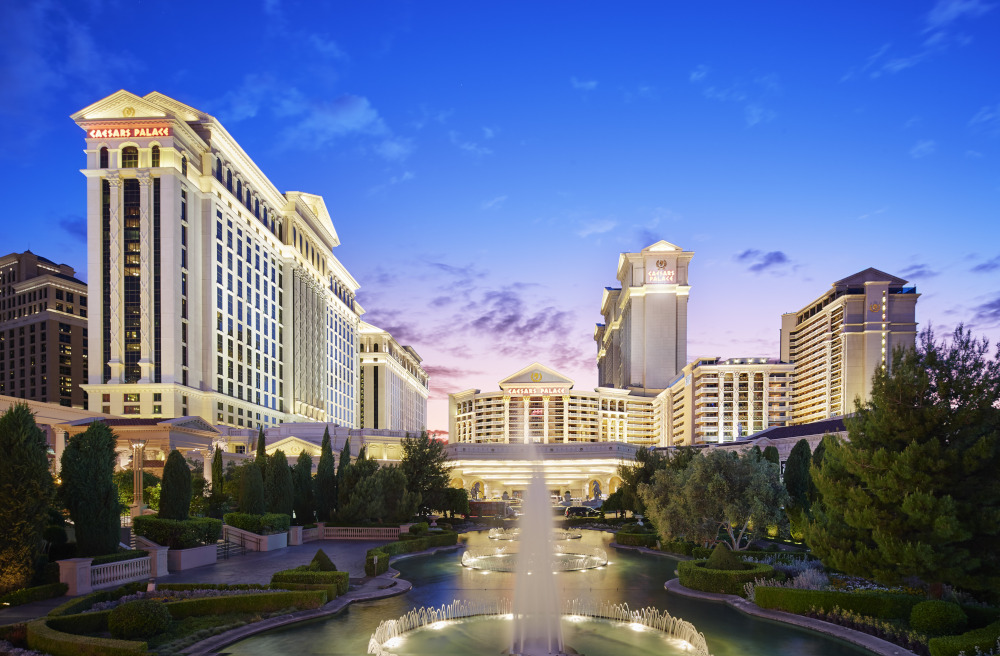 Photo: Caesars Palace
Tyler: And are you ready to announce what some of your first major groups to be back on property will be?
Michael: No, I don't think we're ready to announce that yet. But as I said, we've got a stacked calendar coming starting in September, and we've got some groups of course before then, but the calendar really gets really nice come Labor Day. And so we're excited to get back into the groove and really start servicing people's meetings and events and helping them execute the best meetings and events they can.
Tyler: And what's the mood around town? What are you hearing from your colleagues? Everybody in Vegas knows each other, of course. What's everyone talking about right now?
Michael: Well, it is a small community for such a large hospitality network. And yes—I alluded to this a moment ago—we've all gotten closer through this, because we've all had to work together to understand how we can all move this forward. But everybody's just really excited.
I mean, like I said, at the kickoff events, we all want to be in the service business. That's why we took these jobs. That's why we started these careers. And so for us to get back to doing what we love is something we're really looking forward to.
[Related: Las Vegas Female Culinary Leaders Share Their Ingredients for Success]
Tyler: And I know Las Vegas is pretty uniquely positioned because there's such a huge drive market close to it. I mean, L.A. is so close, and that's one reason that your destination is very fortunate. But, putting on sort of your general hospitality industry meetings hat, how long do you think it will take for the industry in general to fully recover? And what does your crystal ball say for the next year?
Michael: I don't know, Tyler. I think it's just too early to tell on that. I can say that there's probably two waves here, right? There's the COVID direct wave, which we're in the middle of now. And then the meetings and events business will likely take most companies through summer.
But there's a second wave of this; the people's businesses have been hurt and you have meetings to generate better business outcomes.
And so if you have less employees, if you have less salespeople, if you have less people that have qualified for the incentive, if you have less people that are coming to buy and sell tractors on the show floor, if you have less people that are coming to an association meeting to learn and to grow, then there's I think there's a second wave of this and I don't know how long that one lasts. But it certainly will come. And we'll have to deal with that one as well.
Tyler: Well, great. Well, thank you for joining us, Michael. I really appreciate it.
Michael: Tyler, it's always a pleasure talking to you. We appreciate you taking the time to speak with us. And, you know, for those of you out there that want to get away for a fun weekend, consider Las Vegas. And, of course, we're always welcome to work on your meetings and events with you. That's what we love to do, and that's what we hope to get to do with everybody listening.
Tyler: Oh, great. Thank you, Michael. And good luck with all the openings.
Michael: Thanks, Tyler. Really appreciate it.
Tyler: And that was Michael Massari, chief sales officer for Caesars Entertainment. Thanks for joining us, and thank you out there in podcast listener land for joining us for this Meetings Today Podcast. Head on over to MeetingsToday.com and check out our podcast section for lots of other podcasts featuring thought leaders in the meetings industry.
So please enjoy that, and wherever you are as you're listening, go out and make it a great rest of the day. Thank you.
[End transcript]
Read next: Las Vegas' Historic Love Affair with Italian Food is Pure Fun for Groups