What Does an Uncertain Future Hold for Association Planners and Association Meetings?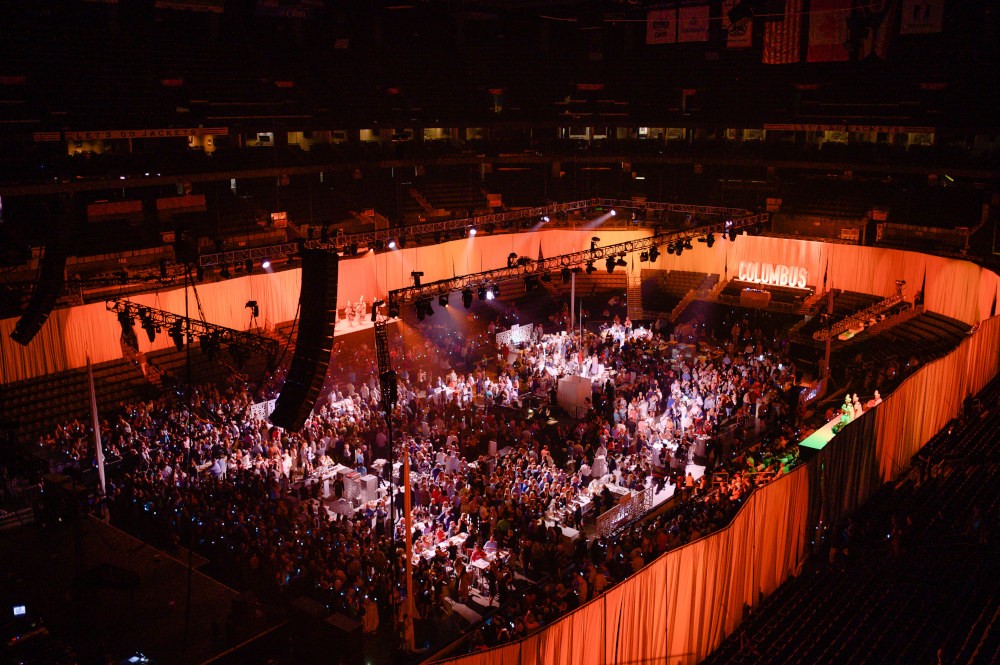 It's no secret that association planners face challenges that are unique to their sector in the MICE industry—and the coronavirus pandemic has now amplified them.
Although many in the meetings and events profession are weary of job security and the bottom line, without live events, association planners are missing out on a vital key to their success.
"One of the biggest frustrations for folks is that as they attend virtual meetings, even if they get the education they're looking for, they're not getting what they perceive to be extremely valuable: contacts and connections that are creating relationships that will continue," said KiKi L'Italien, CEO of Association Chat, an online magazine for the association community.
"This is really important for an association planner, saying, 'Hey, our people are part of what we're selling here—our people are part of the value of belonging,'" she added. "Right now, they're putting out fires, like what are we doing to meet our budget? But they're also stressing about, 'Is it possible to create the community that we need, to create the networking spaces that we need when we get people to the virtual meeting?' Right now, it doesn't look like we can."
Diversifying Revenue
Depending on the type of association, live meetings, events and conferences can be a major driver—sometimes the major driver—of revenue for an organization.
For some trade associations, around 90% of their revenue comes from their annual conference and trade show, said Amy Ledoux, chief learning and meetings officer for the American Society of Association Executives (ASAE).
"That's not something that can pivot to virtual easily," she said.
For ASAE itself, Ledoux said about 42% of the association's net revenue comes from its annual meeting, which has been reshaped to be virtual for August 2020.
"I think this whole situation has helped organizations see how they need to diversify their business model," Ledoux said. "It's almost like investing. You shouldn't invest all of your money in one thing. I think associations, as they move forward, need to look at how they can prepare for better business continuity. This has been quite an awakening, but it's also an opportunity for organizations to look for new opportunities and help them move quicker in that direction, because they have to."
Bill Reed, chief event strategy officer for the American Society of Hematology (ASH), said that ASH's annual meeting draws around 30,000 attendees and has roughly 40% international attendance. It's the leading meeting in hematology, and where novel science is presented for the first time each year.
At the time of this writing, Reed said ASH was planning for three different scenarios for its annual meeting in December, set to take place in San Diego: continue to put on a live meeting, transition to a hybrid of a live meeting plus a virtual component, or a virtual-only event.
"I think one of the things that has helped for us is that we have constantly focused on diversifying sources of revenue," Reed said. "There are a lot of organizations where the preponderance of their revenue source comes from their live meeting. While it's still extremely significant, we have other sources at ASH between our publications and our scholarly journals and membership. So, where we've been prudent, we've saved some money to help specifically for a situation like this."
[Related: Virtual Teambuilding: How to Keep a Group Connected and Engaged Remotely]
How exactly can associations diversify their revenue streams? One thing that those in the association meetings industry have discussed is the pricing model for virtual meetings. Reed said he believes that this is something that's going to impact the event space for many years, "at a minimum."
Many organizations who had meetings in the spring that had to make a rapid change to virtual offered those virtual meetings for free.
"However, we know that's not a sustainable model for the long term," Reed said.
Ledoux said for ASAE's next fiscal year, the association plans to incorporate educational webcasts, available at a minimal cost, into their programming.
"This is an opportunity for associations to sunset some things that were not performing well," she explained. "It's also a good opportunity to create things that organizations are now seeing as valuable to their members, whether it's new content or how things are delivered."
Will Live Meetings Return?
As some organizations and businesses cut travel for association members and associations themselves reevaluate their budgets, how worried should association planners be about the prevalence of future live events?
"I don't hear people saying that they're not going to do live events anymore," Ledoux said. "I think people understand that there are just different opportunities for engagement when you're face to face. There's only so much we can do in Zoom and other platforms and things of that sort. There is a different expense, but there's also a different revenue opportunity with live events."
For now, L'Italien said, association planners should remain focused on providing the best experience possible to participants in any kind of meeting or event, including online.
"How can you best meet people's needs? What that means is providing a better experience, and that might mean changing up the format," she said. "Not replace an in-person event, but identify new and creative ways to offer an experience to people that they'll value and enjoy."
Engagement is key with virtual events.
"The planners who seem to be having a good experience are ones who are figuring out how to add music, entertainment, trivia or just something that made their online meeting more than a really long webinar," L'Italien explained. "Building engagement and trying new things—I think it's paying off for them."
[Related: ASAE Cancels Annual Meeting & Expo]
L'Italien said she's seen association planners evaluate their speakers or hosts differently since the onset of the pandemic, on criteria such as their tech-savviness and ability to package content creatively.
"It's not just good enough to have a subject matter expert come on and talk," she advised.
Moving Forward
At the time of this writing, coronavirus cases were rising in some states amid the reopening of non-essential businesses and loosened restrictions. In late June, L'Italien said she'd noticed planners discuss declining numbers in their virtual events.
"The numbers had seemed much larger in the beginning; they are now beginning to fall," she said. "While most of this is anecdotal and based on their own observations, I can't help but think it is an accurate reflection of what I'm seeing, too."
It's all the more proof that deeper engagement virtually should be top of mind for association planners, so that they can better connect the value of community to their virtual offerings, L'Italien said.
When live meetings slowly come online again, Ledoux said a great resource for planners is the APEX COVID-19 Business Recovery Task Force, from the Events Industry Council (EIC). The task force represents 30 organizations—including ASAE, PCMA and AHLA (American Hotel & Lodging Association)—and aggregates industry-wide standards and protocols for accepted practices in this new pandemic environment. 
Reed also stressed the importance of managing one's own mindset in a crisis like this and accepting that some things will not be in planners' control.
"I've been thinking about how do I make sure that I take care of myself in a way where I'm not running out of gas as a leader? I'm taking that responsibility very seriously," Reed said. "I think it's stepping into a mindset of this being a career opportunity. Are you going to step up or step back?"
Read next: What Will Incentive Travel Look Like in 2020 and 2021?