20 Meetings Trendsetters Who Stepped Up When Their Industry Needed Them Most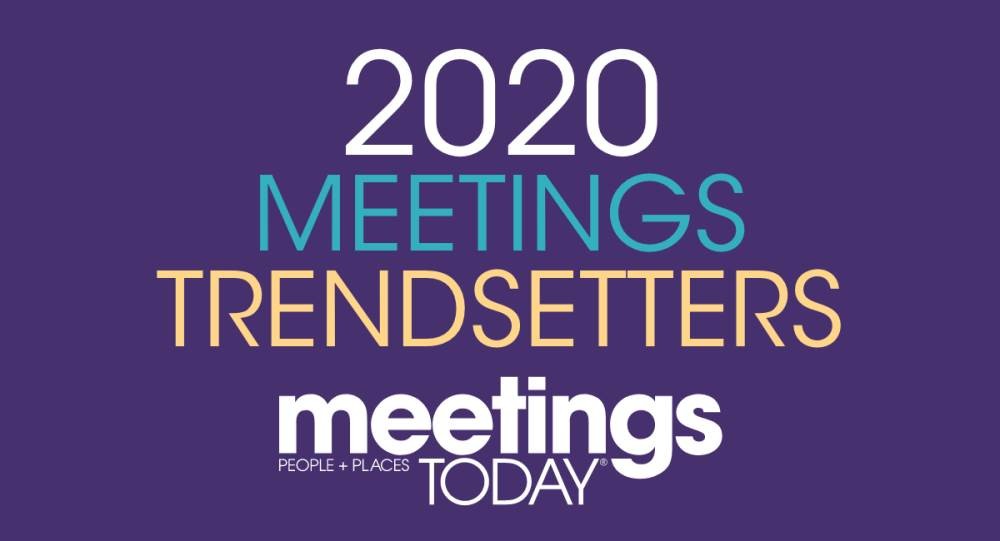 From a global pandemic that decimated the hospitality industry to a police killing that sparked protests and activisim across the nation and the world, 2020 is a year no one who lived through it will forget.
To recognize the magnitude of these two events, we decided to "change the rules" of our annual Meetings Trendsetters to focus on the people who rose up during these challenging times. (Listed in no particular order...)
1. Jason Dunn
GVP, Diversity Sales & Inclusion // Cincinnati USA CVB // Chair // National Coalition of Black Meeting Professionals
Contribution: Social justice in the meetings industry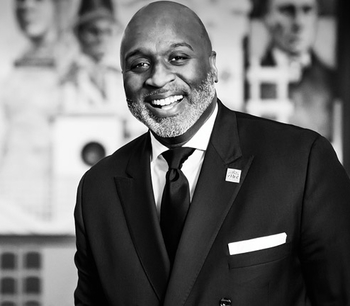 In a time when the nation's moral consciousness is called into question and the reckoning of race relations and equity is front and center, Jason Dunn has leveraged his leadership as chair of the National Coalition of Black Meeting Professionals to seek change in the meetings and conventions industry.
Key in his efforts was the formation of a partnership with MPI and a strategic alliance with Destinations International to establish a benchmarking module for African-American meetings, which represent more than $300 billion in visitor spend.
Jason is also a frequent source regarding the lack of representation of African-Americans in meetings and hospitality leadership positions and for media stories on diversity, equity and inclusion efforts.
Related Content:
---
2. Bob Priest-Heck
CEO // Freeman
Contribution: Founder of Go LIVE Together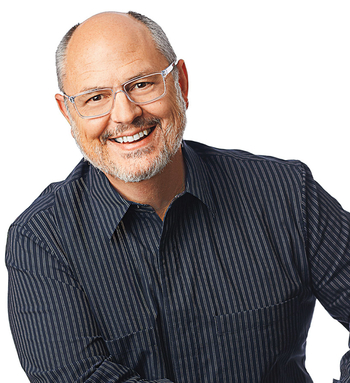 In April 2020 when the live meetings and events industry came to a screeching halt, Bob Priest-Heck helped launch Go LIVE Together, collaborating with live events leaders from across the U.S. to support legislative actions that will aid the industry's recovery from COVID-19.
To date, 1,500 organizations representing tens of thousands of companies and millions of jobs—and over 2,500 members—have joined the effort, and key points to help the live events industry safely restart are in front of legislators.
Related Content:
---
3. Joshua Jones
Board Director // Timothy S.Y. Lam Foundation (TSYLF)
Contribution: Driving force behind Hospitality Relief Grant fund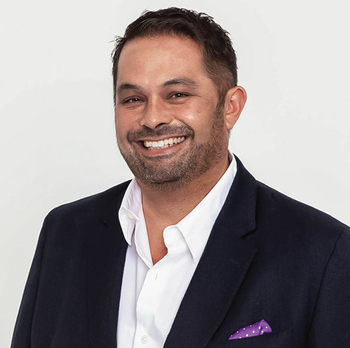 In addition to serving as board director for TSYLF, Joshua Jones is regional president for Hosts Las Vegas and Hosts Southern California, and saw how quickly hospitality professionals were financially impacted by the COVID-19 global pandemic due to furloughs and layoffs.
In April, Jones and TSYLF created a $200,000 Hospitality Relief Fund program to offer $500 relief grants to assist such affected individuals in the hospitality industry. Since its launch, 400 $500 relief grants have been distributed to people all over the U.S., with 71% of the recipients residing in Las Vegas, one of the country's largest meetings and events markets.
---
4. Anh Nguyen
Principal // Spark Event Management
Contribution: Organized the Global Meetings Industry Day Goes Virtual event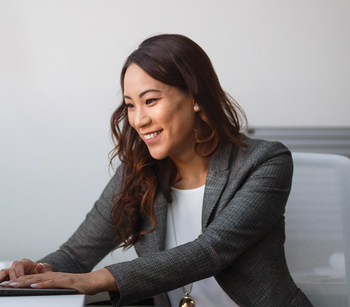 It started with a tweet. In mid-March, after Global Meetings Industry Day announced in-person events were canceled due to COVID-19, Anh Nguyen sent out a rallying call to the #eventprofs community on Twitter. More than 50 volunteers from around the world answered her call and, in under three weeks, helped Nguyen pull off Global Meetings Industry Day Goes Virtual.
The online event drew more than 12,000 attendees from more than 30 countries. Nguyen also founded the ARISE Event Collective, a team of Canadian event professionals who have come together to provide organizations with complimentary event advice for this new landscape.
---
5. Julie Coker
President & CEO // Philadelphia CVB // San Diego Tourism Authority
Contribution: COVID-19 destination leadership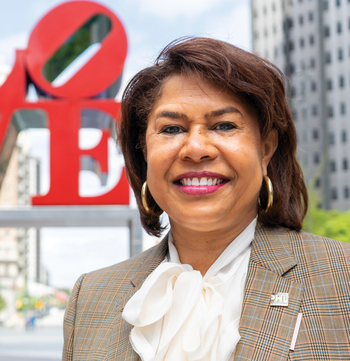 The impact of the COVID-19 pandemic hit meetings destinations hard, with hotels shuttered and businesses dependent on visitors forced to lay off personnel. When the seriousness of coronavirus became painfully relevant, Philadelphia CVB President & CEO Julie Coker forgoed leaving for her new position leading the San Diego Tourism Authority—and her salary and accrued vacation time—to stay put and help Philly navigate the crisis until early June.
According to Coker, her experience leading the CVB, love of Philly and connections with key local hospitality leaders as well as the local and state political establishment were key in her decision to stay put.
Related Content:
---
6. Courtney Stanley
Speaker, Event Emcee, Career Coach // CS Consulting
Contribution: Social media community building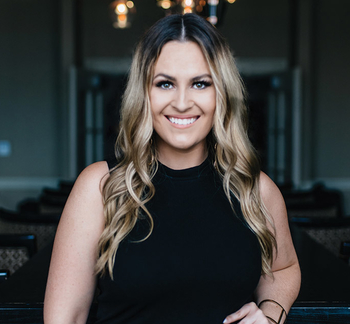 Courtney Stanley co-created Meetings Mean Community, a Facebook group for professionals in the meetings, hospitality and travel industry who are interested in using times of conflict as opportunities for positive collaboration and growth.
To better help support and connect people on a broader scale, the community also sparked a new social media campaign, #MeetingsMeanCommunity. Using the hashtag, posts fill social media channels with stories of humanity and compassion, transforming elements of the global crisis into opportunities of positive impact and relationship building.
Related Content: Dare to Interrupt Podcasts
---
7. Clara Carter
President & Founder // Multi-Cultural Convention Services Network
Contribution: Champion for multicultural tourism and diversity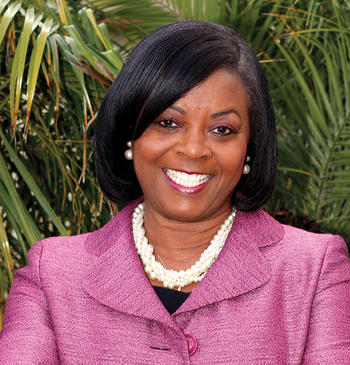 Clara Carter is a seasoned meetings and events manager with more than 20 years of experience promoting multicultural tourism and diversity. In 2015, she created the Women in Tourism and Hospitality (WITH) program to promote an inclusive culture that values and appreciates women with different points of view in the industry.
WITH has grown to include a national two-day conference and a scholarship for students pursuing a career in meeting and event planning. Carter is also a community leader, business consultant and an instructor at San Diego State University for its Meeting and Event Planning Extended Studies program. 
In March, the 2020 Women in Tourism and Hospitality National Conference was abruptly cancelled due to COVID-19. In response, Carter instituted free, weekly WITH Zoom conversations on the topic "Where Do WE Go From Here." She hosts a number of past and present C-suite women in tourism as well as the organization's male executives to speak on a relevant topic of interest. So far, guest C-suite presenters have included the CEO of Port of San Diego, the CEO of SeaWorld San Diego, the COO of the San Diego Convention Center, the CEO of TD Jakes Foundation and hotelier and CEO of RAR Hospitality. The conversations are a way to thank WITH's conference supporters and registrants for their support and patience amid the pandemic.
---
8. Joan Eisentstodt
Chief Strategist // Eisenstodt Associates
Contribution: Monitoring and communication of COVID-19 risks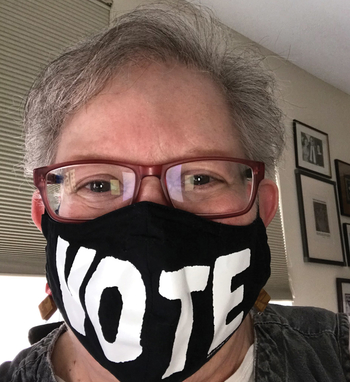 As a teacher and practitioner of risk and contingency planning, Joan Eisenstodt was a frequent participant in WHO press briefings and discovered early on that COVID-19 was not going to stay in one place.
When WHO said to begin planning for conference and large-gathering contingencies, and knowing in a global economy the potential coronavirus had to spread rapidly, she sounded the alarm on social media and via her blog on Meetings Today, and talked frankly with clients about the possible impact. Some called her a "fear-monger"; she preferred to think it was better to be prepared than caught off guard. She wishes she'd been wrong.
Related Content:
---
9. Joshua L. Grimes
Attorney-at-Law // Grimes Law Offices
Contribution: COVID-19 meetings and conventions industry legal issues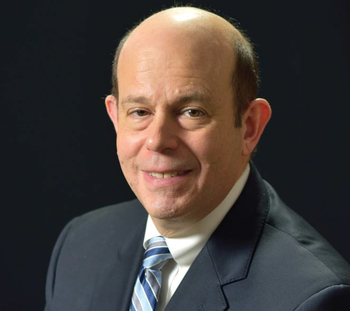 A longtime fixture on the meetings industry legal scene, Joshua Grimes' expertise was quickly put to the test when the coronavirus pandemic hit. COVID-19 presented a range of legal issues mired in ambiguity, from force majeure and its relevance to cancellations to attrition allowances and the navigation of myriad regulations regarding health and safety issues.
Grimes has brought his expertise to planners through numerous Zoom conferences within and outside of the meetings industry. Looking forward, Grimes is now immersed in making sure his clients' future face-to-face meetings are legally protected.
Related Content:
---
10. Aaron Kaufman
President // Fifth Element Group
Contribution: Education, advocacy and assistance to laid-off peers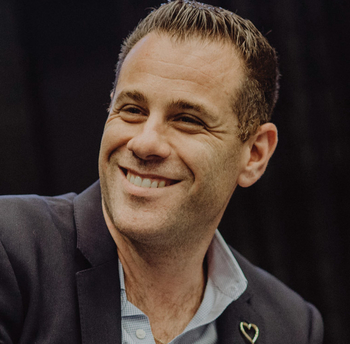 With over 20 years of experience in live events and creative strategy, Aaron Kaufman is no stranger to the industry. When the pandemic hit, Kaufman pulled all his professional levers to help his peers. This spring, he launched a public document created for hospitality companies still hiring, where people who had been laid off could add their names, expertise and contact information.
He's also been active in education and strategy, using his recently launched consultancy to present to notable organizations to help creative businesses stand out and innovate during such a turbulent time.
---
11. Elliott L. Ferguson
President & CEO // Destination DC
Contribution: Social justice in the hospitality industry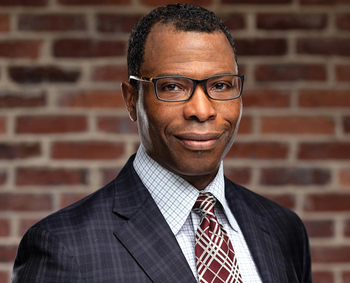 Elliott Ferguson has leveraged his position as national chair of U.S. Travel to advocate for diversity in the industry and beyond.
As part of his work at U.S. Travel, Ferguson led two webinars about race and racism in the hospitality and meetings industries and participated in a moving video, debuted at Destination International's Annual Convention, with several of his Black DMO colleagues detailing their personal experiences with racism. The participation in the video was preceded by his inclusion in an open letter with more than 20 of his colleagues, presenting their "New Vision for the Travel Industry."
Related Content:
---
12. Melissa Cherry
COO // Destinations International
Contribution: Diversity and inclusion; meeting planner COVID-19 resources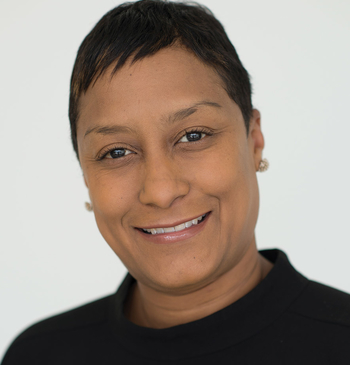 In her role as COO of Destinations International (DI), Melissa Cherry is responsible for the development and execution of the overall marketing and communications strategy to elevate the DI brand and drive awareness. She also leads the organization's Diversity, Inclusion & Equity Task Force.
In June, Cherry launched the "We're Here to Help" campaign at DI. The campaign includes a website that links to over 120 CVB destination sites and contacts available to help planners solve problems in the ever-changing COVID-19 landscape. The campaign also directs users to a new feature on the Cvent Supplier Network website that can help planners source venues for meetings and events.
---
13. Mary Ann Pierce
Founder & CEO // MAP Digital
Contribution: Sharing her expertise in hybrid and virtual events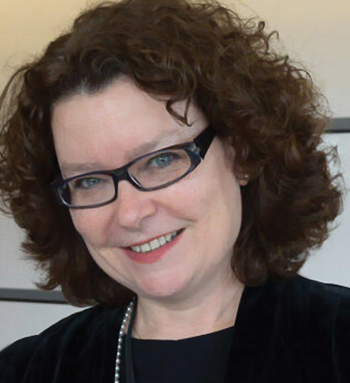 Mary Ann Pierce is the founder and CEO of MAP Digital, a conferencing platform that primarily works with investment banking clients. Since the onset of COVID-19 in the U.S., Pierce has given her expertise to the industry by deploying MAP Digital's MetaMeetings platform for such webcasts as "Meetings in the Age of Coronavirus" and "The Global Summit of Women."
For over 20 years, Pierce has organized hybrid events for clients and is now generously sharing what she has learned with planners and suppliers and showing the events industry the way forward.
---
14. Jose Andres
Chef and Founder // World Central Kitchen
Contribution: Restaurant partnerships to feed those in need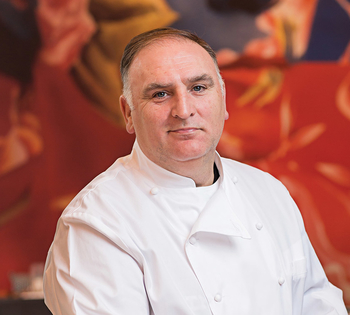 Celebrated chef Jose Andres founded World Central Kitchen (WCK) in 2010 to help communities in need, transforming the field of disaster response to help devastated communities recover by donating meals and establishing resilient food systems.
When the pandemic hit this spring, decimating the restaurant industry and leaving millions of Americans out of work, WCK's Relief Team hit the ground. As of June, WCK is working in communities in over 30 states, partnering with 2,300 restaurants for its Restaurants For The People program to provide nourishing meals to vulnerable families while supporting local economies. With public support, WCK has distributed over $60 million to small, independent restaurants.
---
15. Chris Flatt
EVP Hotel Sales & Marketing // Wynn Las Vegas
Contribution: Helped create hotel reopening plan that paved the way for other hotels and resorts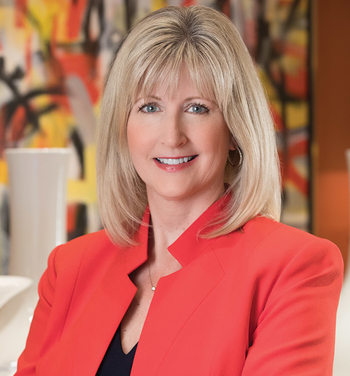 Wynn Las Vegas' reopening plan, with disinfection and cleanliness protocols, was one of if not the first hotel reopening plan of its kind amid the shutdown. Chris Flatt and other Wynn executives worked with leading public health professionals to hammer out the health and safety plan.
Flatt and her team curated the detailed departmental protocols, as well as a checklist so planners are fully prepped. Wynn's reopening strategy became an industry-leading template for other hotels and resorts to offer similar transparency.
Related Content:
---
16. Greg DeShields
Executive Director // PHL Diversity
Contribution: Diversity, equity and inclusion education and consulting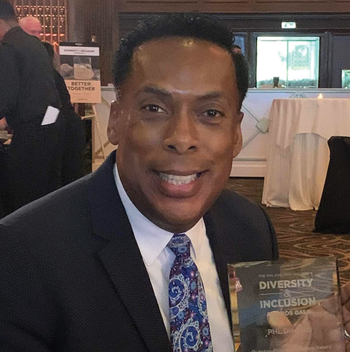 Greg DeShields is a meetings industry diversity, equity and inclusion leader as a presenter and educator. A previous Trendsetter, he has also been recognized with the following accolades: 2019 Philadelphia Inquirer Diversity & Inclusion Awards, Outstanding Association; 2019 Philadelphia Tribune Most Influential African American Leaders; and recipient of the Greater Philadelphia Hotel Association's 2019 Winds of Change Award.
He and his family formed the Delores W. DeShields Endowed Scholarship at Temple University's School of Sport Tourism and Hospitality Management. DeShields also volunteers as a project consultant and career advisor at various colleges.
Related Content:
---
17. Christine Mack
Associate Event Producer // Themed Entertainment Association
Contribution: Social media community building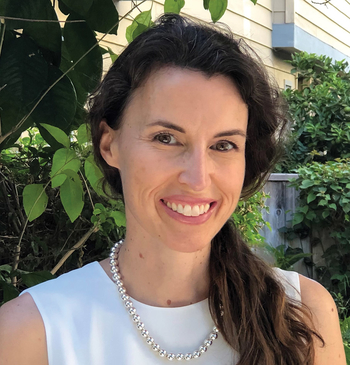 When COVID-19 hit and brought with it furloughs and layoffs throughout the industry, Christine Mack set out to spread kindness and strengthen connections. She linked up with Courtney Stanley, and the two launched the Facebook group Meetings Mean Community, which now has more than 600 members.
It's a safe space for people to share and collaborate while navigating their industry being turned upside down. Stanley focuses on career strategies, while Mack—who's certified in hypnosis and energy work—provides wellness tips and tricks.
---
18. Recep Karaburun
Clinical Assistant Professor // NYU School of Professional Studies, Jonathan M. Tisch Center of Hospitality
Contribution: COVID-19 mask donation; education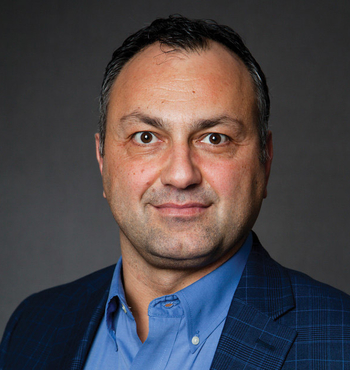 Professor Recep Karaburun, or "Richie" or "Prof. K," as his colleagues and students call him, worked with his students at NYU School of Professional Studies, Jonathan M. Tisch Center for Hospitality and Tourism to donate hundreds of masks to New York City shelters.
He and his school of hospitality colleagues have also produced a series of webinars and other resources to specifically address students' concerns and needs regarding the state of the hospitality industry and resulting career issues.
Related Content:
---
19. Marty Bear
President // PMSI Promos
Contribution: Donating thousands of health kits to hospitality professionals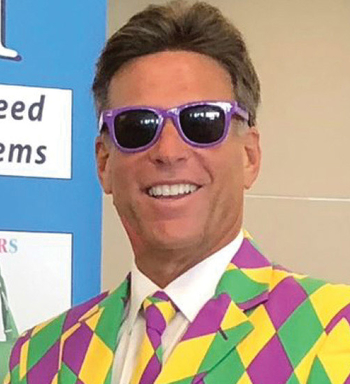 Marty Bear's PMSI Promos has been a long-time leader in providing branded products for meetings and events. When the COVID-19 pandemic brought the industry to a full stop, Bear and his staff sprang into action to help their hospitality peers and their families, putting together health kits of masks and sanitizer.
The three-month program had PMSI Promos staff send out over 9,300 PPE health pouches to the hospitality industry and their families. Bear noted PMSI had enough to cover every request from PCMA, IAEE, Association Forum, ASAE, MPI, FSAE, GSAE, ESSAE and other industry groups in need.
Related Content:
---
20. Zoe Moore
Inclusive Event Strategist & Consultant
Contribution: Diversity, equity and inclusion education and consulting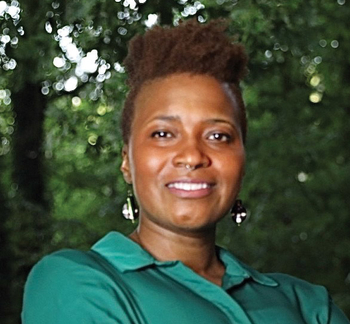 As an inclusive event strategist and consultant, Zoe Moore engages the industry as a speaker and has been featured in webinars, live virtual events and podcasts like MPI's "ASK WHY? Confronting Racial Injustice in the Black Community" with NCBMP Chairman Jason Dunn and Destination DC President & CEO Elliott Ferguson.
Her former company, LB Alliance, lives on through her passion as an advocate for supplier diversity, diverse representation in leadership and eliminating professional barriers across all dimensions of diversity. Moore is currently the co-chair of MPI's Global Diversity & Inclusion Advisory Committee.
Related Content: