6 South Texas Destinations for Drive-To Meetings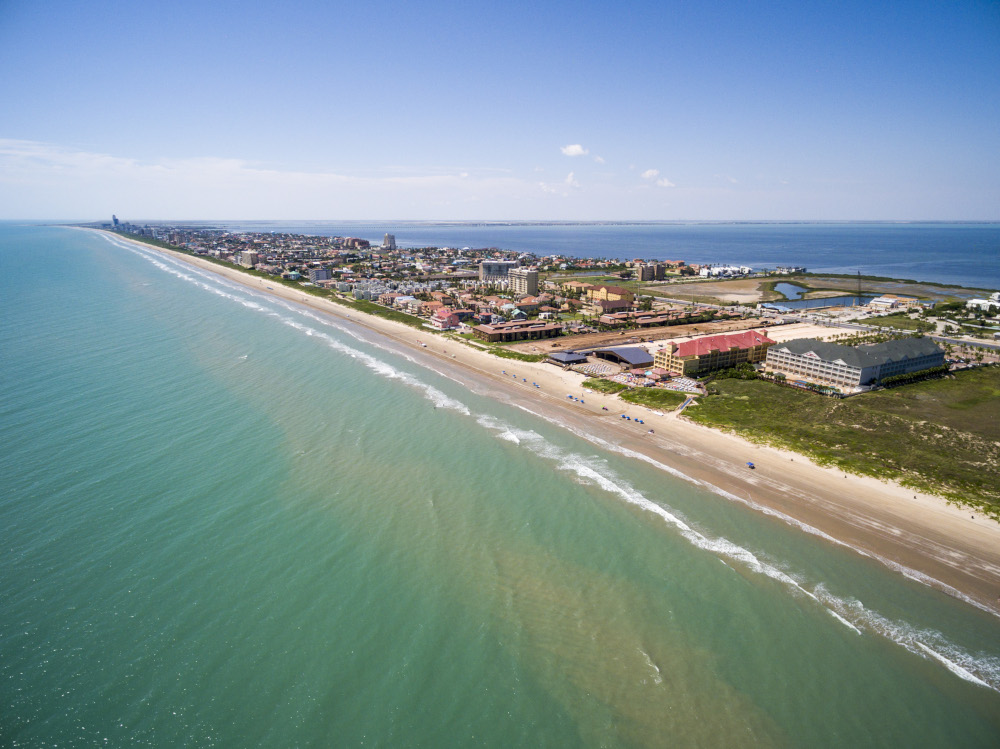 Industry predictions point to drive-to meetings making a strong comeback as the country continues to navigate how to do business during the COVID-19 pandemic.
This is great news for Texas-based groups who'd like to explore parts of the Lone Star State that they haven't visited before, without having to fly.
"When flying is not an option, drive-to meetings are undoubtedly easier and help maximize your budget," said Paul Schultz, vice president of hospitality for Landry's Inc., which owns Galveston-based The San Luis Resort & Conference Center.
"Now more than ever, people want to travel in the safety of their own vehicle and at their own pace."
From various directions in Texas, attendees can hop in their cars, open the windows and crank their favorite songs as they drive to Southern Texas destinations like Houston, Laredo, South Padre Island, Galveston and Corpus Christi—all well-known for their group hosting prowess—for gatherings that are both close yet far enough away for a fresh perspective.
Houston
Top Drive Markets: Austin and Dallas
At publication time, according to Visit Houston, the city is welcoming a safe return to meetings business that includes social distancing, hand washing and other preventive measures.
Planners know that the climate for meetings is in flux right now, so they'll need to confirm reopening policies with individual businesses.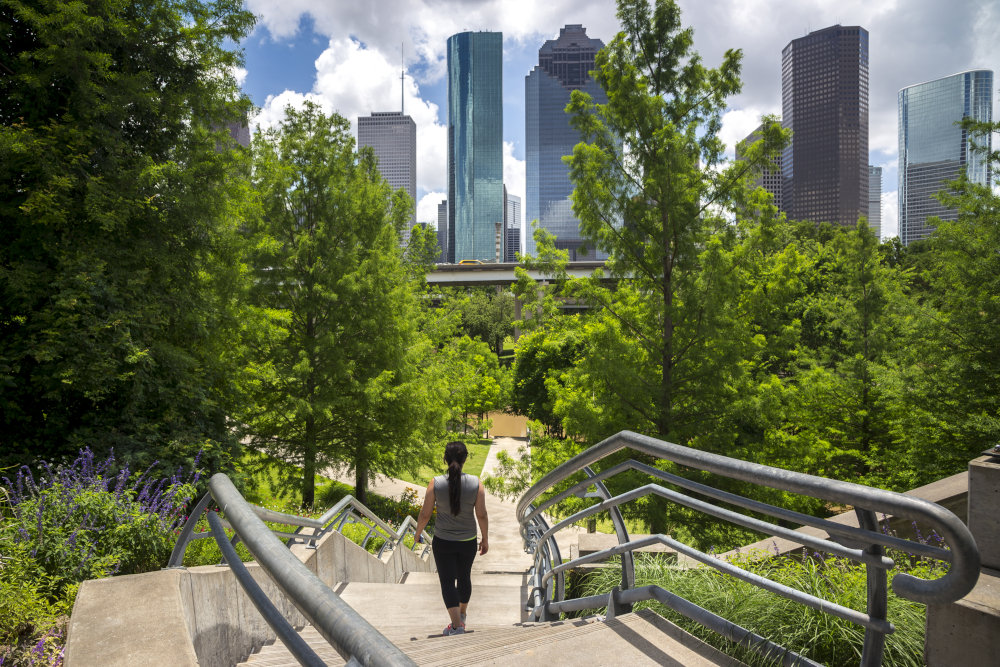 Photo: Buffalo Bayou Park
Under normal circumstances, groups rely on George R. Brown Convention Center and NRG Park for large-scale events, and among the popular attractions that double as offsite event venues are Space Center Houston, Houston Museum of Natural Science, Buffalo Bayou Park, Hermann Park and the Houston Zoo.
At publication time, a number of Houston hotels were open and welcoming drive-to meetings, including Hotel Alessandra, with a current demand for small corporate meetings, and Royal Sonesta Houston Galleria, with a current demand for corporate/manufacturing and SMERF meetings.
Representatives at InterContinental Houston-Medical Center, which is calling for medical, education and corporate meetings, report accommodating companies and organizations that need a large space to gather everyone safely because they don't have enough space to practice social distancing in the office.
Corpus Christi
Top Drive Markets: San Antonio and Austin 
Corpus Christi's meeting facilities and hotels are following state and local mandates of social distancing, limited capacities and mandatory face masks, to name a few pandemic precautions, according to Melanie Granado, SMERF sales manager for Visit Corpus Christi.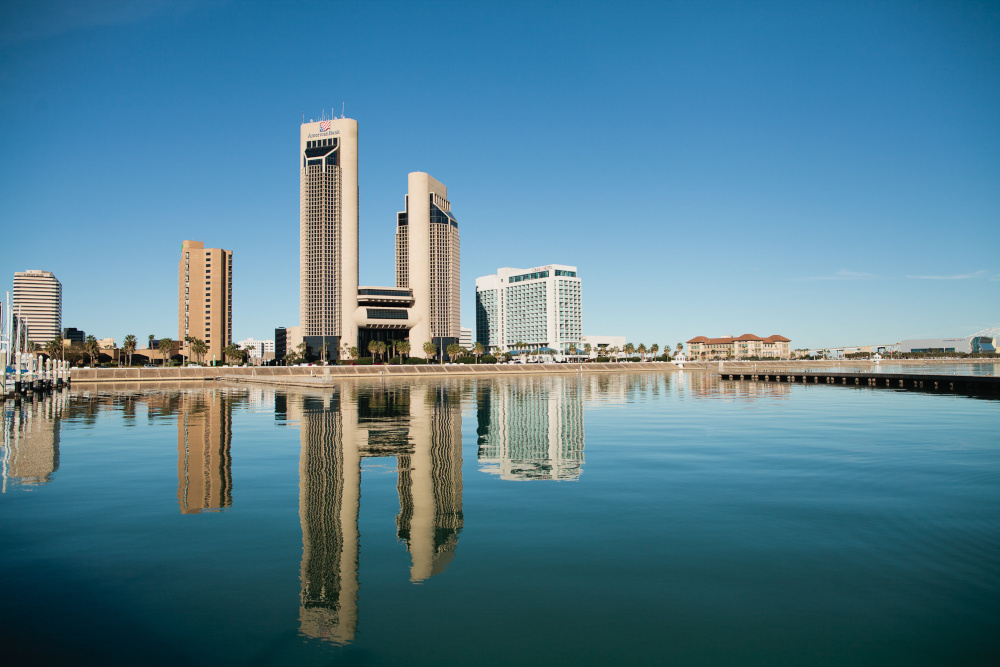 Photo: Corpus Christi
The city is ideal for small incentive meetings, and at publication time hotels like Corpus Christi Hotel, Holiday Inn Corpus Christi Downtown Marina and Emerald Beach Hotel are open for business.
The scenic outdoors in Corpus Christi is one of its main attractions, and groups are always eager to take advantage of the miles of gorgeous beaches, where they can take a stroll or participate in activities such as windsurfing, kayaking, shelling and horseback riding.
Different types of fishing, including jetty fishing, kayak fishing and offshore fishing, are very popular in Corpus Christi.
South Texas Botanical Gardens & Nature Center also invites groups who'd like to spend time outdoors. This leading nature tourism facility features 11 uniquely designed floral exhibits and gardens, including the 2,600-square-foot screened Butterfly House, seasonal Plumeria Garden with a viewing ramp, the Rose Garden and Rose Pavilion.
Laredo
Top Drive Markets: Austin and San Antonio
Laredo offers groups a fascinating mix of culture, history, shopping bargains, fine accommodations and entertainment, all in a relaxed, festive atmosphere, according to Joel Vazquez, assistant director for the Laredo CVB.
"Laredo is within two to three hours from major destinations such as Austin, San Antonio, Corpus Christi and McAllen, so it's easy to drive in and out for your next meeting," he said.
Laredo is standing by to host small to midsize meetings, and at publication time, group-friendly hotels including Embassy Suites by Hilton Laredo, La Posada Hotel and Tru by Hilton Laredo Airport were all open for business.
An easy group-friendly activity in Laredo is a walking tour of historic downtown. Vazquez said groups could go at their own pace, referring to brochures filled with information on notable sites.
Groups can also practice social distancing during a round of daytime or nighttime golf at the MAX Golf Course.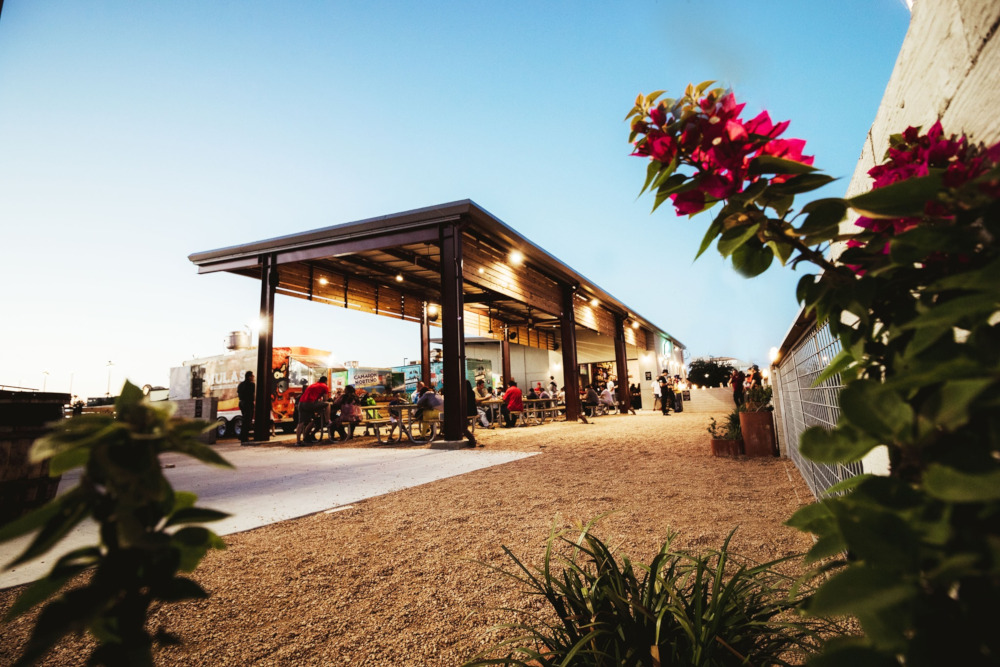 Photo: Golondrina Food Park
Golondrina Food Park has open-air seating for groups interested in grabbing a bite for lunch or dinner. The food park is also available to rent for meetings and parties.
Golondrina has two full-service bars serving refreshing cocktails and four food vendors serving an eclectic lineup of dishes, from street tacos to pizza.
Galveston Island
Top Drive Markets: Houston and Dallas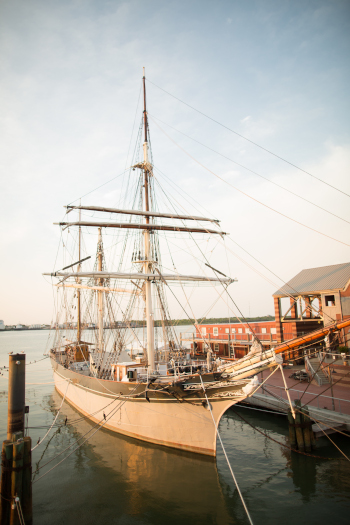 Galveston Island is an ideal place for groups to blend work with outdoor recreation near the water, according to Michael Woody, chief tourism officer for the Galveston Island CVB.
(Photo: The 1877 Tall Ship Elissa)
"A quick drive from several larger cities in Texas, Galveston is a world away with 32 miles of Gulf Coast beaches and a host of historic sites and family attractions," he said. "We know from emerging industry research that driving is the preferred way to travel right now, so Galveston is a great choice for drive-to meetings."
Among the available group-friendly options for meetings here are The Tremont House, a Wyndham Grand Hotel, which features a rooftop bar with views of the harbor, and the beachfront San Luis Resort & Conference Center, which has an expansive pool featuring a swim-up bar and is within walking distance from the Galveston Island Convention Center.
The 1877 Tall Ship Elissa is located on Galveston's picturesque harbor and is wonderfully suited for an outdoor reception.
As for group activities after business has concluded, an inspiring Artist Boat tour mingles kayaking with a painting exercise.
"It's a fun way to explore nature and remain socially distant," Woody said. "A fishing charter with a limited amount of guests is another great way to be outdoors."
South Padre Island
Top Drive Markets: San Antonio and Austin
Meetings are happening on South Padre Island, in fact, according to Matthew Lee, marketing and communications specialist for the City of South Padre Island CVB.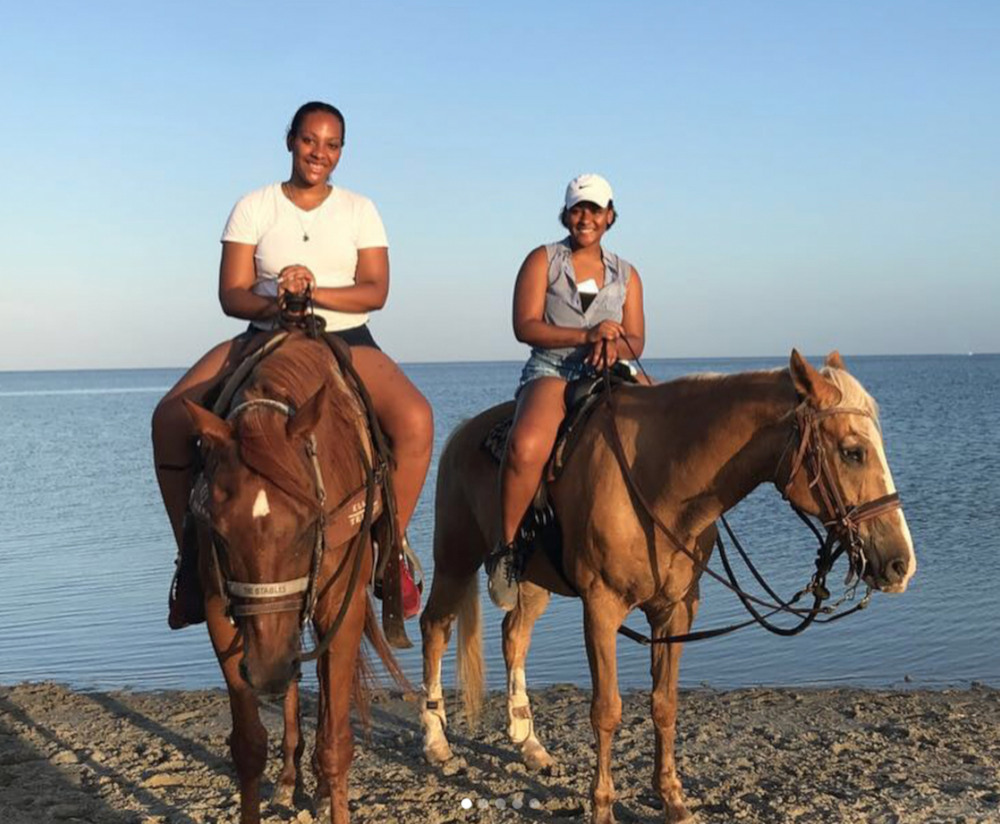 Photo: Horseback riding in South Padre Island
He added South Padre Island is one of the most affordable destinations in the state.
"It's the perfect place for the 'meet, sleep and play' approach that will leave attendees motivated and inspired," he said. "And our pristine beach is perfect for social distancing."
Isla Grand Beach Resort, Hilton Garden Inn South Padre Island Beachfront and Beach Resort at South Padre Island, an IHG Hotel, are all open for quick drive-to meetings.
Groups can also plan on meal functions away from the host hotel, including at Longboard Bar and Grill, the Painted Marlin Grille and Clayton's, which is known as the biggest beach bar in Texas.
Outdoor activities that groups will enjoy include sandcastle building contests, horseback riding, kite flying and sunset flashlight crab hunting.
Harlingen
Top Drive Markets: Brownsville and McAllen
In Harlingen, Residence Inn by Marriott, Courtyard by Marriott and Homewood Suites by Hilton properties are open and receiving groups driving in from elsewhere in the state.
Standout offsite venues here include Casa Del Sol and Casa De Amistad, and easily arranged off-session activities include a mural hunt in downtown Harlingen, hiking the Arroyo Hike and Bike Trail, exploring Hugh Ramsey Nature Park and visiting the Iwo Jima Memorial.
Connect
Galveston Island CVB  
409.797.5144
www.galveston.com
Harlingen CVB 
956.622.5053 
https://harlingentexas.com
Laredo CVB
956.795.2200
www.visitlaredo.com
City of South Padre Island CVB 
956.761.6433  
www.myspi.org
Visit Corpus Christi 
361.561.2000
www.visitcorpuschristitx.org
Visit Houston
713.853.8100 
www.visithoustontexas.com