Downtown Los Angeles Hotels Are Stepping Up to the Pandemic Challenge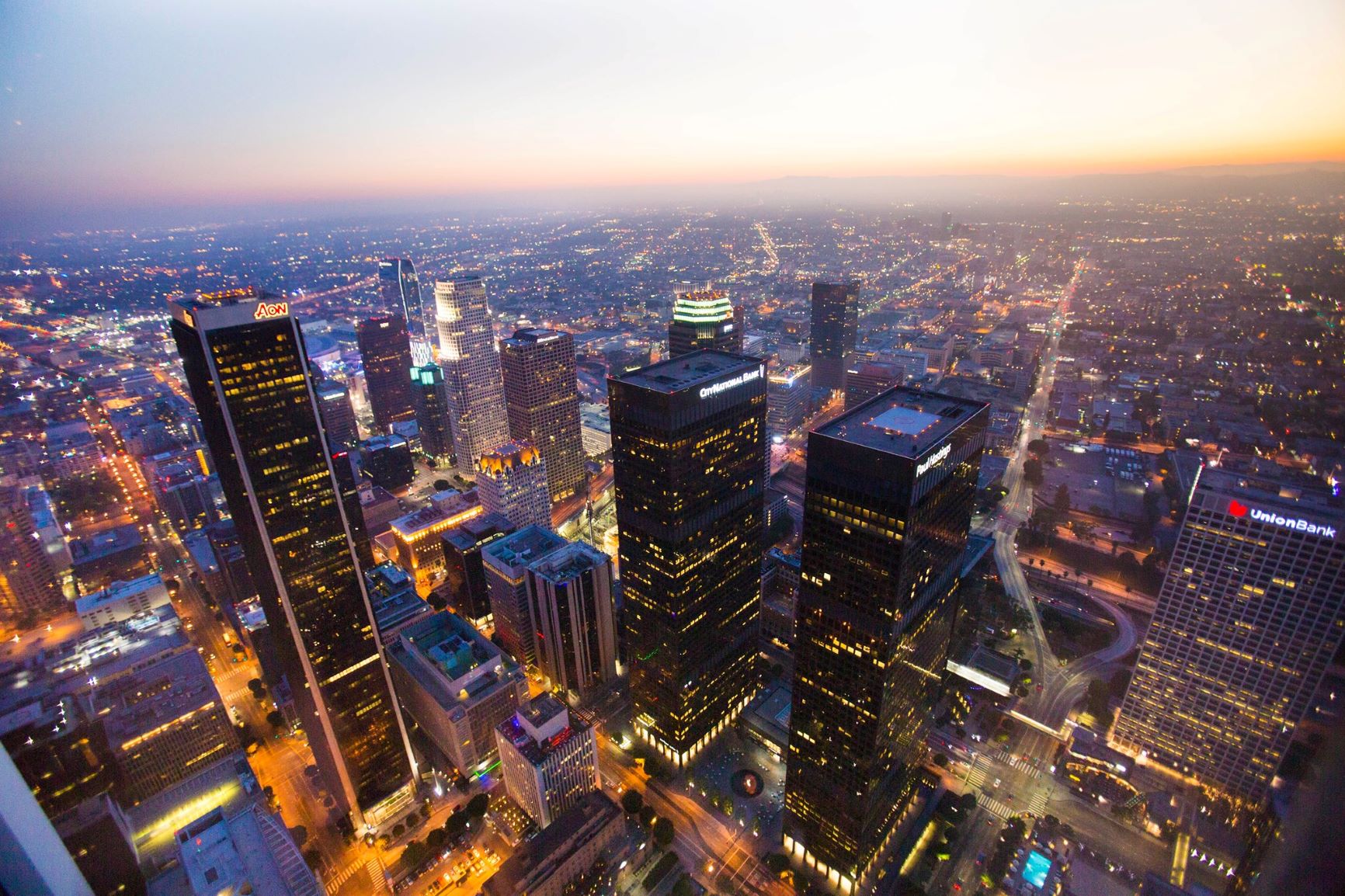 While the entertainment industry mecca of Los Angeles has found itself gone "dark" when it comes to meetings and events during the pandemic, the city has certainly not been idle.
"California is taking a very regulated approach, so we're trying to get at least small meetings started, and at the same time looking at large conventions [further out]," said Darren Green, senior vice president of sales and services for the Los Angeles Tourism & Convention Board. "Los Angeles has benefited from a lot of staycations and its drive market, and is running 50% occupancy, but it's not a lot of meetings business."
Green said that the city has enjoyed a robust rebooking rate, hovering at 80%, and launched a Turn Your Meetings Inside Out marketing campaign to promote its many outdoor venues, such as L.A. LIVE and sports venues such as Banc of California Stadium, home of the MLS Los Angeles Football Club, and SoFi Stadium, home field of the Los Angeles Rams and Los Angeles Chargers.
SoFi Stadium is currently promoting an Embrace the Space, Return to Special Events promotion that focuses on its safety protocols and special features for hybrid and indoor-outdoor events when they are allowed again.
"We have 300 days of sunshine per year," Green said, "so a lot of it you don't need back-up space for, and planners overall feel safer in open air."
Downtown L.A., especially, has been busy during the pandemic, even though at publication time it was still not offering in-person meetings at its major hotels and other meeting venues.
One person who always has the skinny on the downtown meetings business is Javier Cano, vice president and market general manager of the dual-branded JW Marriott L.A. LIVE and The Ritz-Carlton, Los Angeles. Besides being a fixture in the downtown hospitality industry effort, he also is involved with Los Angeles as a whole as well as the state of California.
"I've never seen anything like it before in my life," Cano said. "The fact that you had business come to a complete near stop in such a short time was really unprecedented. It's been particularly devastating for our industry to see all these wonderful events that take place on a regular basis that have come to a halt, and the most devasting part is we are employing a fraction of the people that we normally do."
[Related: Landmark L.A. Sights and Sounds for When Meetings Roll Again]
Major in-person events such as the Emmys, which went virtual with the awards presentation, were canceled, and championship fetes for the Los Angeles Lakers and Dodgers were scuttled due to the pandemic.
"Right now in the state of California meetings are not allowed," Cano said in an interview November 13. "Certain counties may allow meetings for essential workers, and some for under 10 people, but Los Angeles is not allowed any meetings now."
Cano added that the hotels are working with organizations such as the California Hotel Lodging Association and the Governor's Office to hopefully be able to offer small, controlled meetings soon.
Downtown Hotels Gives Back
According to Cano, his properties initially opened their doors to house essential workers for the first couple of months of the pandemic, and then partnered with other major downtown hotels to produce meals for local seniors who were impacted when senior centers closed.
"Unfortunately, those senior citizens used to depend on these centers for meals on a local basis," Cano said. "We partnered with the local unions and the city and in some cases the county, and we started producing meals that were delivered to these seniors in late April-early May and are still doing it today. Among all of the hotels, I think that we are doing about 20,000 to 25,000 meals a week."
A benefit of the effort was that the hotels' culinary staff were put back to work producing the meals, which were delivered via a partnership with a local taxi company.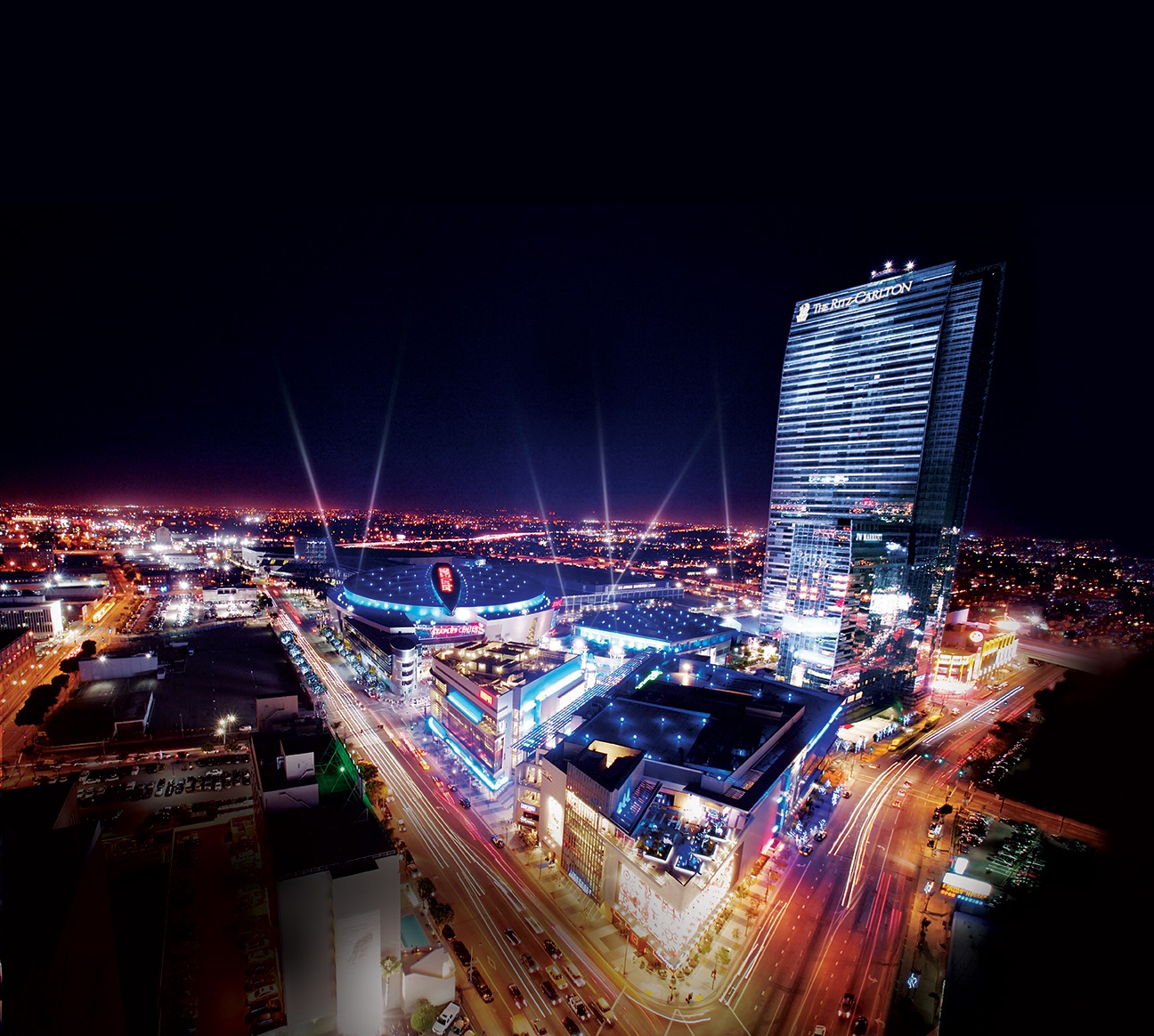 Cano said many properties in the city used the shutdown as an opportunity to get renovation work done, with his properties recently completing a renovation of all of their guest rooms as well as its lobbies. He added, too, that the properties offer many outdoor dining opportunities just outside of the hotels in the L.A. LIVE entertainment district.
"We're fortunate that there are a lot of outdoor creative spaces here at L.A. LIVE that our customers will be able to utilize," he said.
Hybrid Event Offerings
Being the center of the entertainment world, Los Angeles is especially primed to offer the highest level of production facilities and workers.
Jeff Stutts, director of event management for The Ritz-Carlton, Los Angeles and JW Marriott Los Angeles L.A. LIVE, said the JW Marriott recently launched a Virtual Sudio, which was used for the November 13 La Grande Affaire Fundraiser for the California Hospital Medical Center Foundation.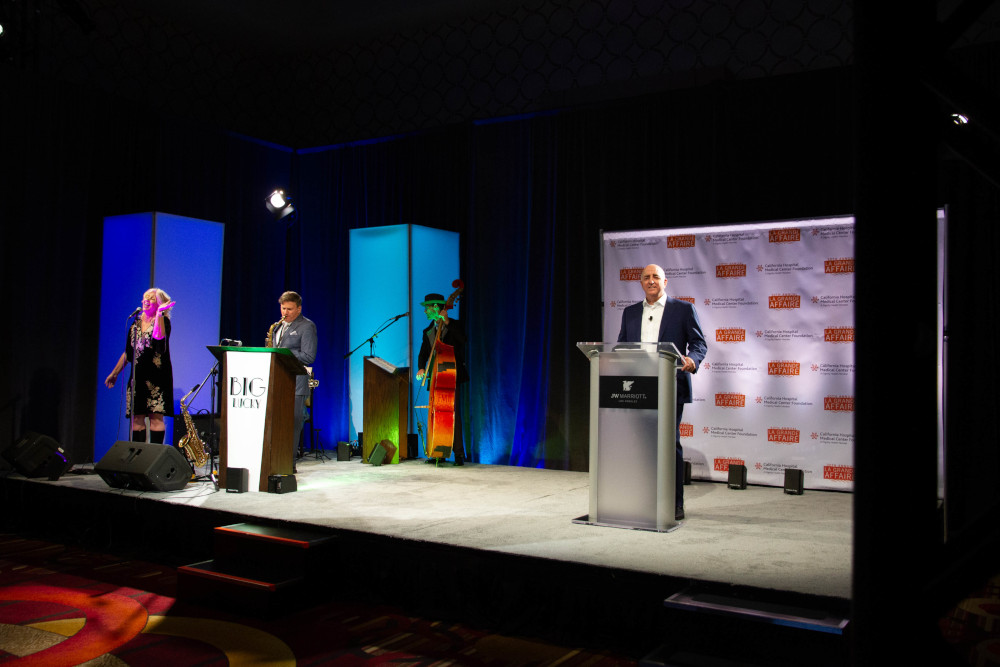 When in-person meetings and events resume, L.A. LIVE's many tech-forward outdoor spaces will be ideal spots for activations, with standouts that include Xbox Plaza, a frequent host of red-carpet affairs, movie premieres, festivals and corporate events.
Stutts said another venue that is frequently used for outdoor events is its West Road area, which is located off its convention space and often benefits from a small armada of food trucks that are driven in to serve hungry attendees. West Road was used in that capacity during PCMA's 2019 EduCon at the JW.
The property also offers an Event Deck on top of its parking garage that was most recently used for a drive-in movie event for 150 cars and catered by celebrity chefs.
[Related: Ultimate List of Outdoor Teambuilding Activities in Southern California]
While the meetings and events business is stalled, Stutts said that he's starting to feel business reviving, and has conducted one or two site visits consistently in recent weeks.
"I think we'll get play for next summer on," he said. "From June on we'll see action. It's just those first six months of next year. We're also seeing April/May pushing into June, July and August. It feels like people next summer are moving forward, but they're just trying to plan for all of the scenarios coming up."
Stutts added U.S. Travel Association's ESTO educational event for tourism organizations, which was canceled in August, expects to cut its 2021 show from 900 attendees to 450, but is planning "full steam ahead."
New Entrant on the Downtown Scene
One downtown hotel scheduled to open in 2021 that will certainly turn eyes is the Proper Hotel, a member of the Proper Hospitality company, led by Viceroy Hotel Group founders Brad Korzen, Brian De Lowe and Alex Samek.
The 144-room landmark luxury hotel on South Broadway on Theatre Row in the Design District, which began life in the 1920s as the Case Hotel—a famous "old school" property where film moguls such as Cecil B. DeMille used to sign talent—and was turned into a YWCA in the 1960s, will offer 14,000 square feet of indoor and outdoor meetings and events space.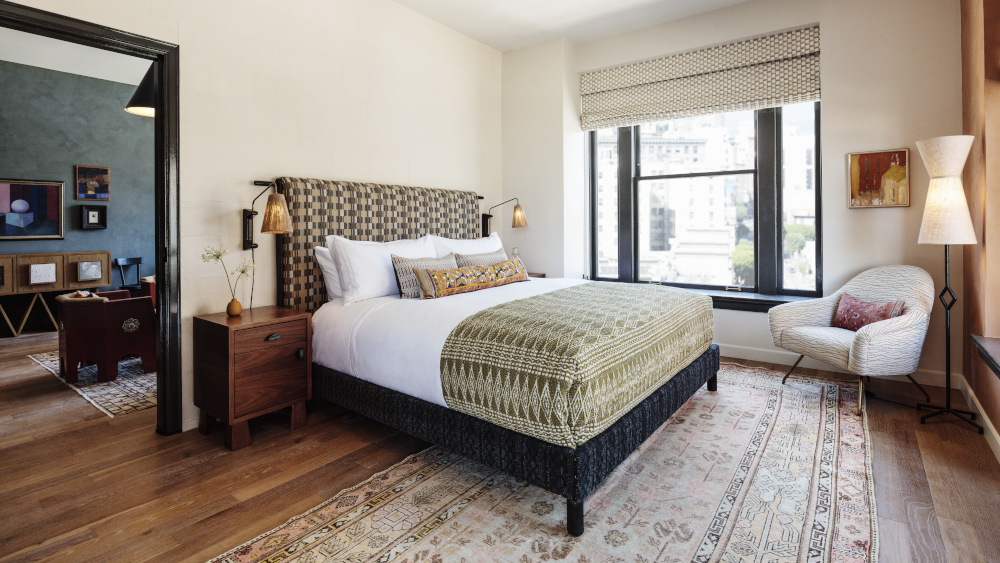 Concepted by superstar designer Kelly Wearstler, Proper's vice president, commercial, Patrick Pahlke, said the hotel will have an elevated yet eclectic feel that is heavily influenced by Mexican Modernism.
All of the Proper's 14,000 square feet of meeting space is located on the fourth floor, which is dedicated entirely to meeting space.
"The YWCA had an indoor swimming pool and racquetball court, so we kept the indoor swimming pool and built the largest suite around it—we ended up building a massive suite with a lap pool in the living room that can be used as an event space," Pahlke said. "And the racquetball court was turned into a basketball court, so the second-largest suite has a basketball court in the living room. It's definitely going to make for amazing event spaces."
The Proper also has a rooftop event space with panoramic views of downtown, as well as a 4,000-square-foot ballroom.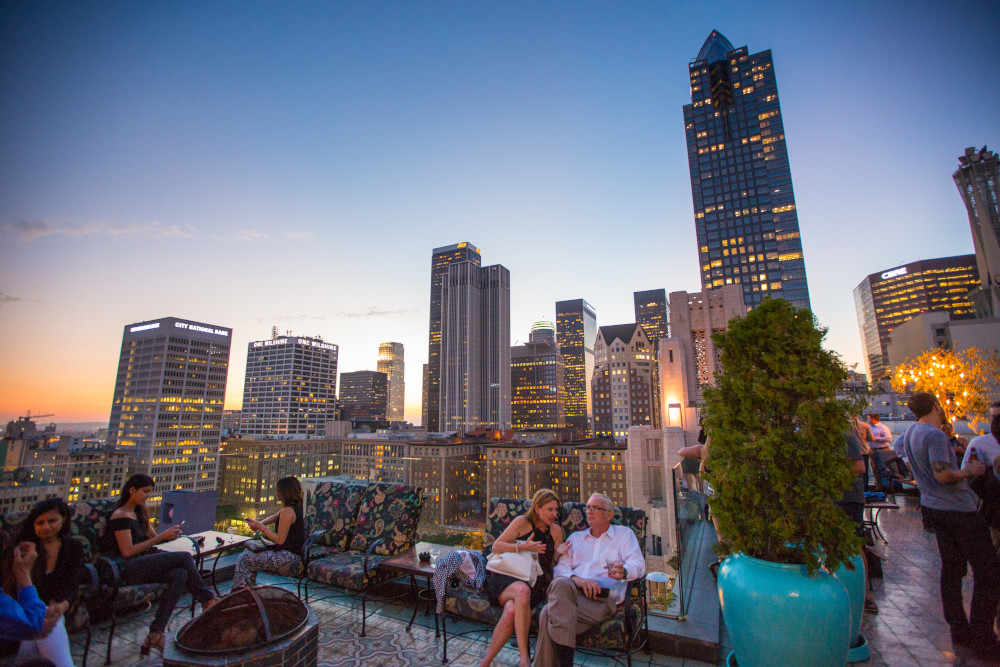 "It's basically the only rooftop in Downtown L.A. that has 360-degree unobstructed views," Pahlke said. "You can walk on every side of the roof and enjoy views of the city."
The hotel's F&B offering is led by a partnership with Lucques Events, which is helmed by two notables on the local cuisine scene, Suzanne Goin and Caroline Styne.
"Since they'll be operating all of the F&B in partnership with us, it gives us more flexibility when we operate events," Pahlke said.
Read Next: Refreshing Ways Groups Can Get Outdoors in Westside Los Angeles and the Beach Cities
Connect
Los Angeles Tourism & Convention B236.oard
213.236.2367