How to Add Mind-Blowing Holopresence Tech to Your Virtual Events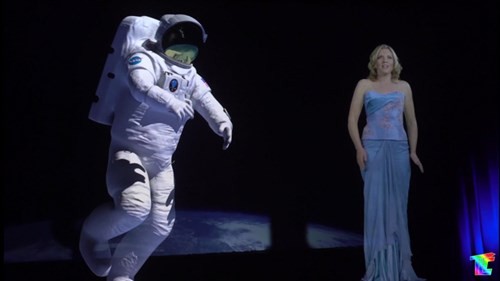 Engaging. Captivating. Creative. These are the requests I get daily from our clients.
Why? Because they need to step up their meetings and make sure virtual events feel live.
But creating captivating live virtual presentations requires visually stimulating productions using the most creative tools. Holopresence technology allows multiple presenters from remote locations to be blended onto one virtual stage, and its super low latency creates seamless audio and video, allowing real time conversations and presentations.
In the end, combining multiple presenters turns any virtual meeting into an amazing stage presentation!
Picture-in-picture can be used to add in any content or images that the presenters want. The images can be superimposed onto a virtual screen or added into the video in many creative ways.
By integrating live presenters with excellent content, TLC Creative Technology has been able to recreate the live experience using virtual technology! And adding in layers of visual excitement only adds to the presenters toolbox.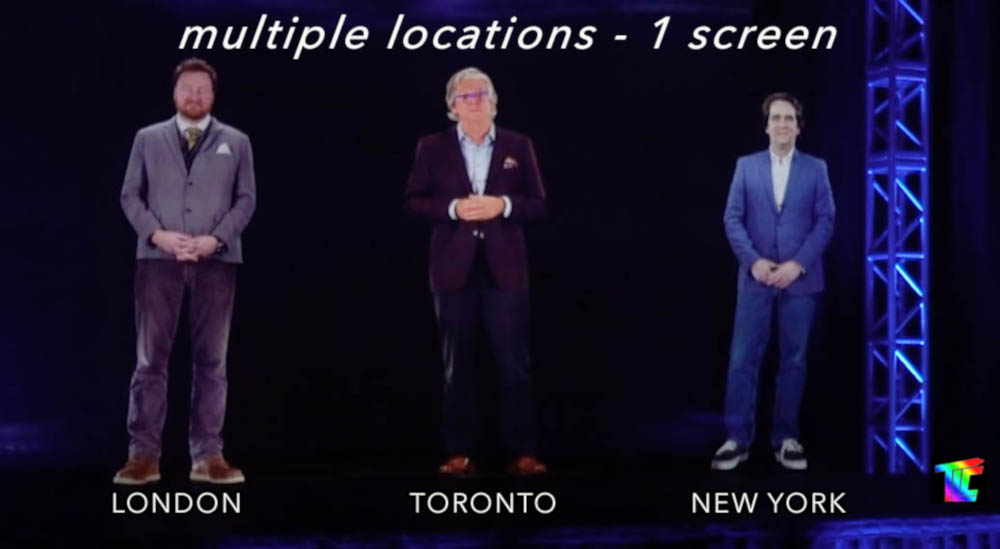 The Origins of Holographics
The technology was originally designed to "beam" someone from a remote location onto a stage as a holographic display. The hologram is then able to show the presenter on the stage by themselves or combined with a live person.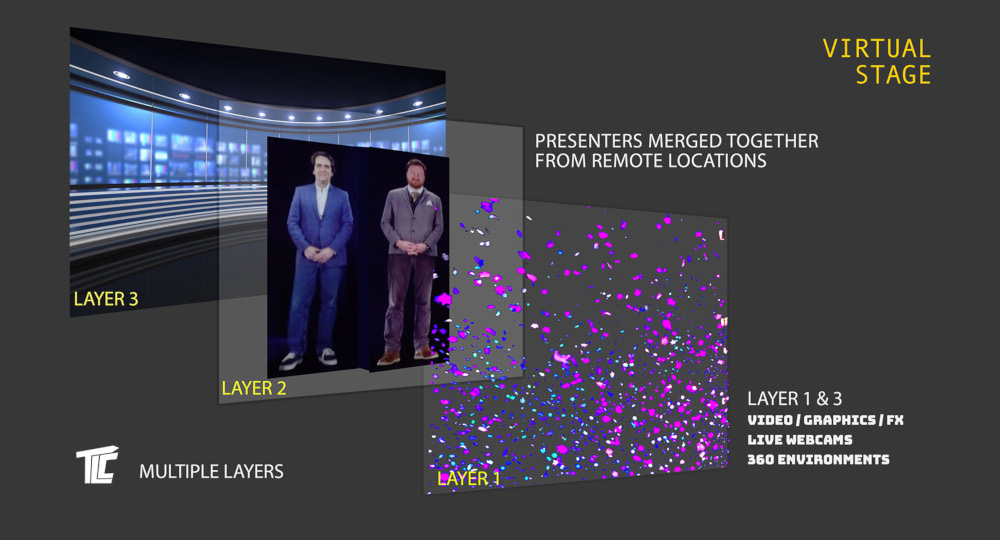 Adapting this technology to the virtual environment, TLC has created the perfect way to enhance a virtual presentation, which creates a more memorable event. Having real-time interactions and the ability to feed off each other makes for the ability to do the spontaneous banter so often scripted out of a virtual event.
Check out my terrible acting in the attached video. But bad as that is, the holopresence technology is that great! I was seriously blown away by how easy it was to feel like I was in the same room while I was in a New York City studio and my other two presenters were in different cities: one in Toronto and one in Los Angeles.
This one gets a big #MCAprroved!
Look for more Cerbelli: Hot Virtual Event Ideas in the upcoming weeks, and most of all stay healthy, stay safe, stay home and stay #EventStrong!
Please sign up for Cerbelli Creative's inspirational monthly newsletter at eventstrong@cerbellicreative.com 
Contact
Cerbelli Creative
Sara Meletis or Meagan Shipley, CMP: 212.256.1518
info@cerbellicreative.com