Central Illinois Cities Surprise With an Array of Group Activities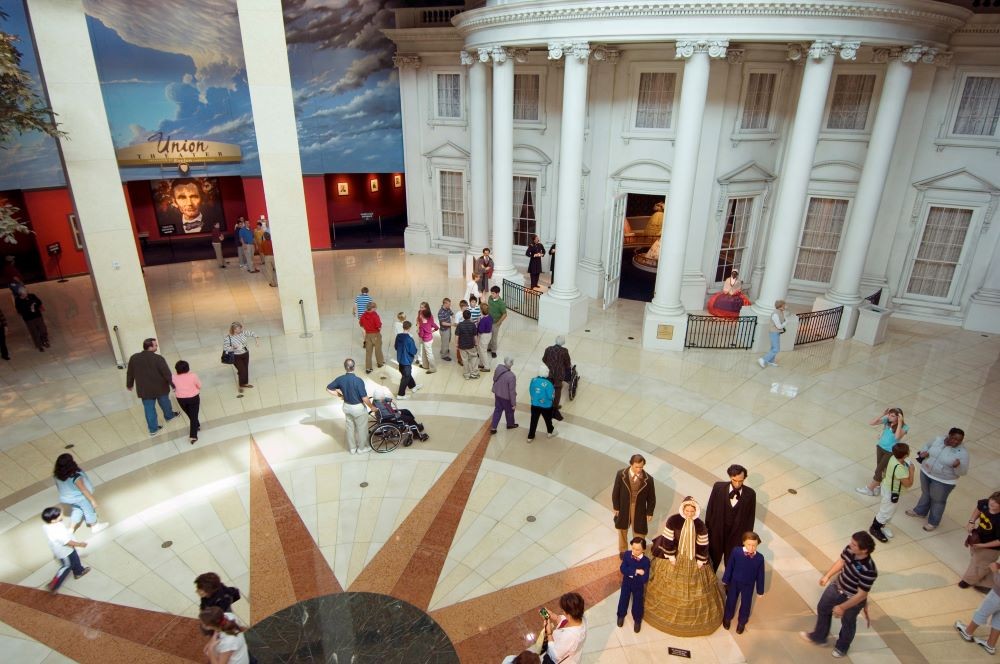 Abraham Lincoln Library & Presidential Museum. Credit: Visit Springfield
Smaller cities in Illinois are often in the shadow of Chicago, the third most populous city in the U.S. and a longtime Midwest meetings giant, which hosts some of the largest conventions in the country at expansive venues like McCormick Place and its many historic hotels. 
But, as with many destinations, the COVID-19 pandemic has turned things on its head in Illinois, causing planners to scale down the sizes of their meetings and pay closer attention to smaller, more affordable markets.
The Central Illinois region in particular is seeing new activity in the meetings sector.
"We are finding that a lot of people want to be in a smaller market, a drive-to market," said Amy Beadle, sales and marketing manager for Visit Springfield. "Groups who haven't looked at us in the past are now looking at us." 
If you're scouting this region of Illinois for the first time and are looking for team-bonding activities to add to the agenda for your small meetings groups, Springfield, Peoria and the Bloomington-Normal area have much to offer. Discover their buzzing downtowns and surrounding lands with historical attractions, unique venues, tours and more.
Springfield
A lot of people in local Midwestern markets are discovering Springfield this year—it was even recently named the fourth-best city in America to live in post-pandemic by Business Insider. And this allure extends to meetings groups.
Beadle pointed toward Springfield's accessibility, affordability and drivability as the main draws for meetings and events.
Beadle also noted that once in Illinois' capital city, attendees unfamiliar with the area might be surprised by the wealth of historical and cultural attractions available. Its most famous claim to fame is being the former home of President Abraham Lincoln, where he practiced law and served in the U.S. House of Representatives before he was elected president.
[Related: 3 Route 66 Attractions for Groups in Springfield, Illinois]
Some post-meeting group activities in the Springfield community include:
Abraham Lincoln Presidential Library & Museum: A trip to Springfield isn't complete without a visit to this museum, which details key moments in the life of the revered 16th president of the U.S. "You can do an offsite lunch and learn, where experts can come in and bring some artifacts from the vault," Beadle explained. "They can also do dinners over there after the museum is closed. Depending on the size of the group, we could have Abe and Mary [actors] there to do photo ops. We can make it really interesting and unique."
Knight's Action Route 66 Drive-in Movie Theater: For a relaxing outdoor activity, attendees can pack their cars for a night out at this iconic drive-in, which sits just blocks away from Route 66. "It's so nostalgic, it's a thing a lot of people haven't done or haven't done since they were a kid," Beadle said. "They can block out a section for groups and work on discounts."
Springfield Ghost Walks: These popular 90-minute walking tours take participants around key historical spots in downtown Springfield detailing bizarre ghost lore surrounding Abraham Lincoln's life and death, plus his wife Mary's spirituality and seances.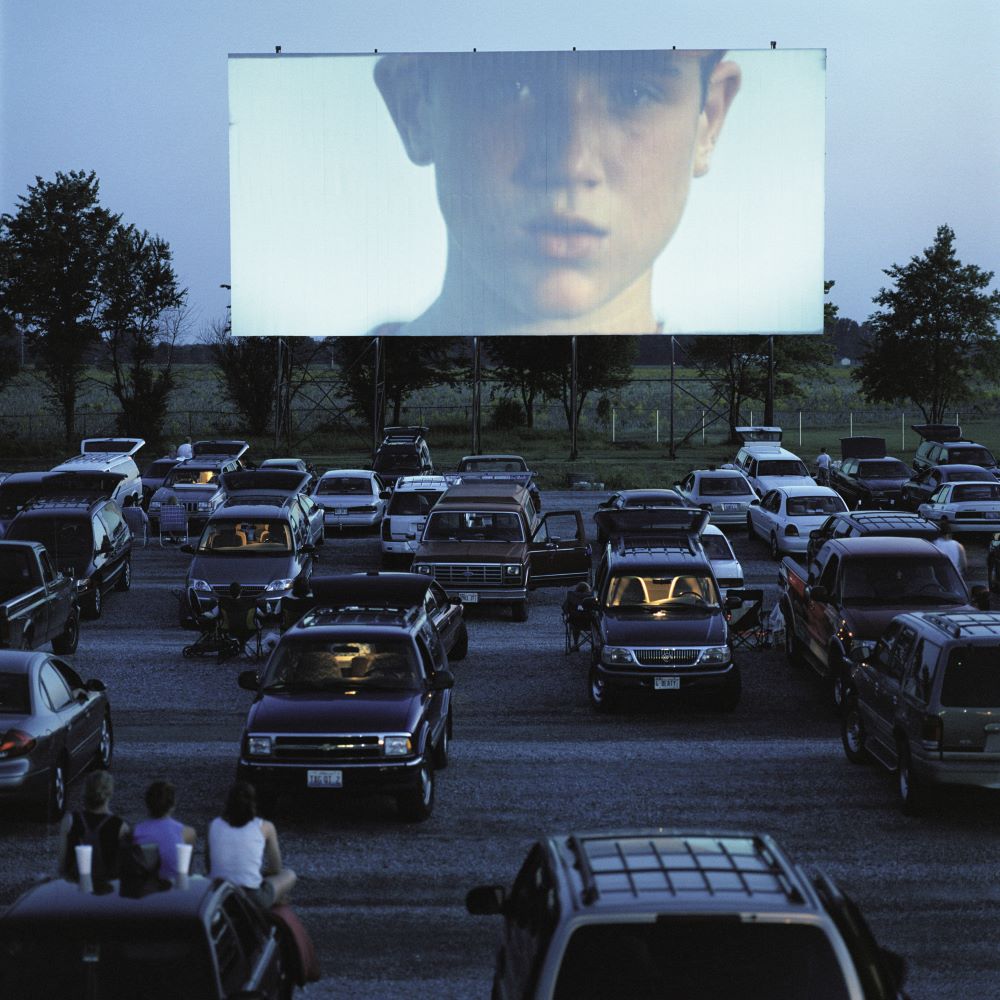 Peoria
Set on the Illinois River roughly 73 miles north of Springfield, Peoria offers picturesque scenery amid urban amenities. The city is the oldest urban European settlement in the state of Illinois—in 1680, French explorers established a fort along the Illinois River where Peoria now sits, and before their arrival, Native Americans had been settled in the region for centuries. 
This storied history gives modern-day Peoria's riverfront district a historic pull, home to attractions like the Peoria Riverfront Museum downtown, which houses art, science and history exhibits. Surrounding the downtown core is abundant prairies and wildlife, giving way to attractions like state park Wildlife Prairie Park.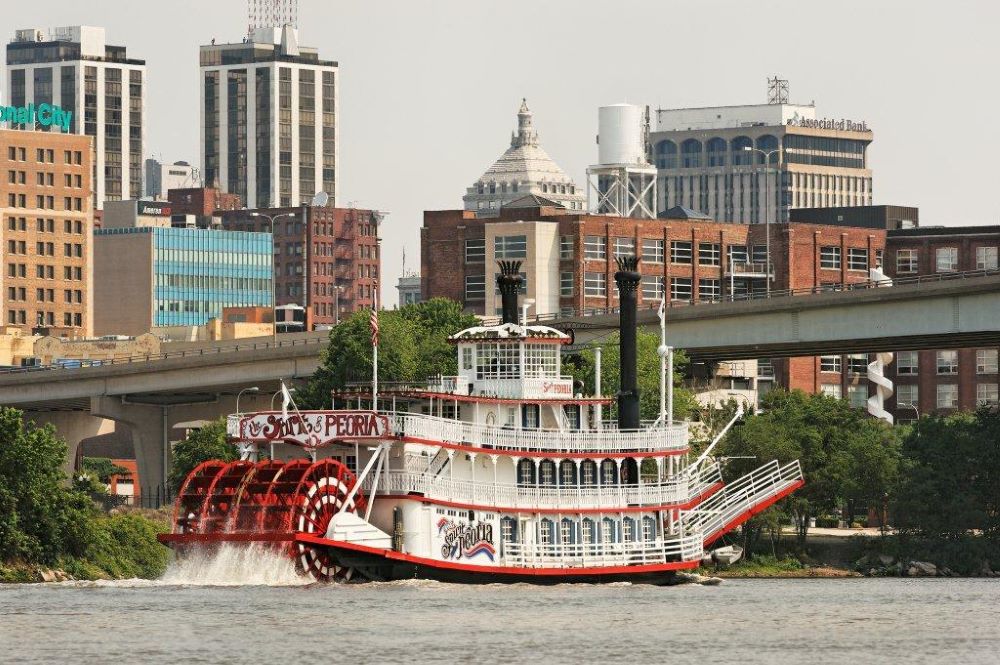 Meeting and event groups can easily access Peoria to harness all of this and more for meeting programs. 
"We have been really pushing road trips," said MacKenzie Taylor, marketing coordinator for Discover Peoria. "Chicago and St. Louis are two-and-a-half hours away, Indianapolis is three hours, and Quad Cities is one-and-a-half hours." 
She added that Peoria has an airport—General Wayne A. Downing International Airport (PIA)—if attendees would like to fly in, with direct flights all over the country from cities in Florida, Texas, North Carolina, Nevada and more.
Meeting in Peoria for the first time? Explore its history, nature and more by adding one of these group activities to the agenda.
Disc Golf: Peoria has a large disc golf community, and even hosted the Professional Disc Golf World Championships in 2019. According to Taylor, many golf courses in the Peoria area have a disc golf course attached. 
Wildlife Prairie Park: This 800-acre zoological park is home to 60 different species and over 150 animals native to the area—visitors can even feed roaming bison. The park has onsite lodging, including luxury cabins and renovated Santa Fe train cabooses for small retreats.
Wineries: Two wineries just outside of Peoria are within reach for groups: Mackinaw Valley Vineyard and Kickapoo Creek Winery, both of which can host private events. Mackinaw Valley even organizes Murder Mystery Dinners and trivia game parties for teambuilding fun.
World on Wheels Segway Tours: Owned and operated by Lynette Lee, World on Wheels Segway Tours can take groups on informative tours of Peoria's riverfront area. Options for corporate functions are available, with blocks for up to 50 people. Quadracycle bike rentals are also available.
[Related: Central Illinois Tempts With Food Tours, Cooking Classes and Other Culinary Experiences]
Bloomington-Normal
Comprised of two cities, Bloomington and Normal, this centrally located region within 40 minutes of Peoria is also an attractive location for small and mid-sized groups. Facilities and amenities abound thanks to surrounding higher education institutions like Illinois State University and Illinois Wesleyan University.
Much like its Peoria and Springfield neighbors, Bloomington-Normal touts its accessibility and affordability. 
"We are a very feasible location, a lot more money-wise than the northern locations [in Illinois]," said Samantha Morehead, convention and tourism manager for Bloomington-Normal Area CVB. She also said the CVB is currently offering an incentive for groups who book in the region—up to $1,000 when booking 50 room nights or more.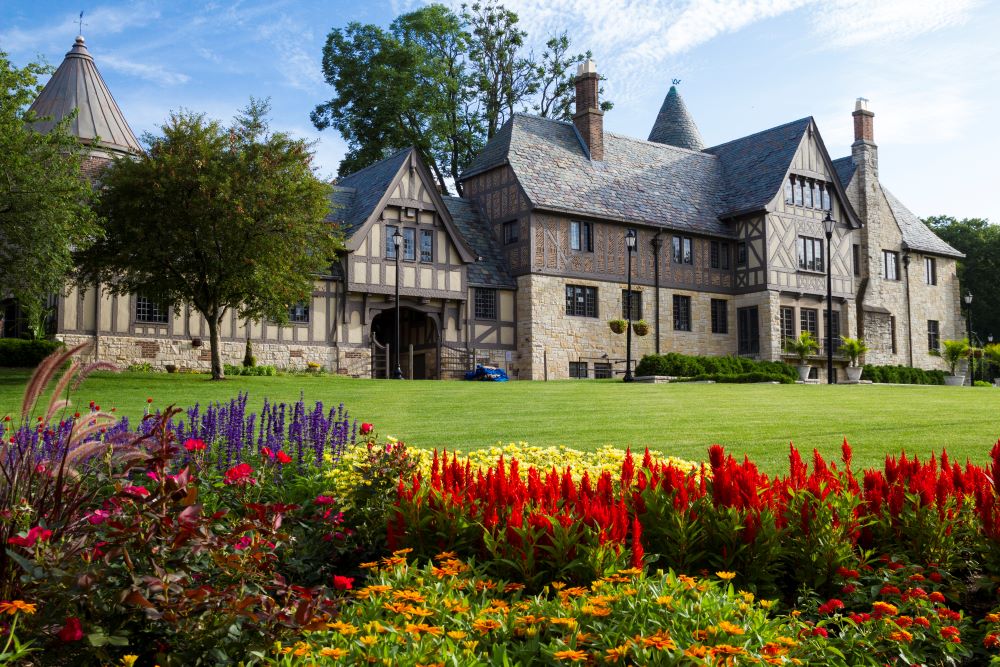 When it comes to bonding outside the meeting room, Bloomington-Normal has much to offer. Like Peoria, it's within close distance of wineries like Mackinaw Valley Winery. Additionally, popular attractions include:
Ewing Manor and Cultural Center: An event-capable historic mansion dating back to the late 1920s where groups can take tours of the house and gardens. In the summertime, its outdoor theater hosts the Illinois Shakespeare Festival and is capable of hosting other events and performances. 
Destihl Brewery: This modern-industrial 47,000-square-foot beer hall has indoor and outdoor spaces for attendees looking to relax in a casual atmosphere after meetings. Over 30 beers are on tap for craft brew enthusiasts, and Morehead noted that private events are also possible.
Connect
Bloomington-Normal Area CVB
309.665.0033
Discover Peoria
309.676.0303
Visit Springfield
217.789.2360
Read this next: 4 Chicago Suburbs Offer Convenience and Personalization for Meetings