Kearney, Where the Heartland Gathers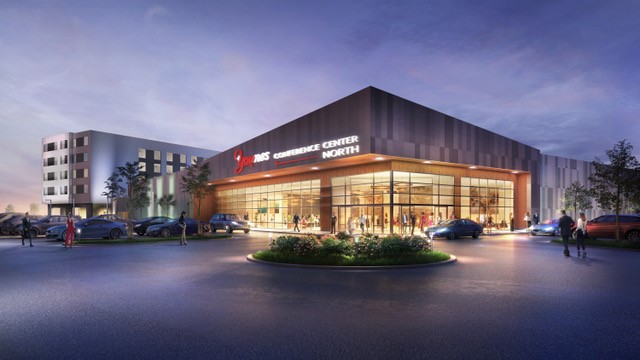 Every year Kearney hosts more than 1,350 events. On average, that breaks down to at least one convention, trade show, meeting, or sporting event per day.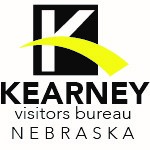 There's one simple reason why so many events are held at Kearney. It's because Kearney has the best meeting and event facilities between Denver and Omaha. Kearney isn't resting on its laurels. Continued facility improvements and expansions ensure that Kearney is where the Heartland gathers.
Younes Campus
The Younes Campus is what allows Kearney to host so many events every year. Located in the heart of Nebraska, just off of I-80, the Younes campus currently features 6 award-winning hotels with 913 sleeping rooms and 4 restaurants. With 138,000 square feet of meeting space, the Younes Campus offers everything an event needs to be successful.
In addition to all the amenities on campus, you'll also find the U Med Spa, Kearney Cinema 8 Theater, Big Apple Fun Center and Sports Bar, Yanney Park, and the Kearney Hike & Bike Trail nearby, giving you and your attendees options to unwind, socialize, or get a breath of fresh air.
As great as all the facilities are, what really sets Kearney apart are the people. In an industry where high turnover is the norm, you'll find experienced people who are dedicated to ensuring that your event is a success.
It's not just the top people either. At the Younes Campus, you'll find years—decades even—of experience up and down the line. Everyone from the event planners and coordinators to the chefs, servers, and bartenders, has years of experience. So, no matter the demands of your event, you can count on experienced people who will make sure everything goes as planned.
Welcome to Younes North
Even with the best facilities and staff between Omaha and Denver, the Younes Campus continues to grow to better meet the needs of planners from across the Midwest. That's what led to the construction of the Younes North facilities.
Scheduled to open in January 2022, Younes North is an expansion of the current Younes Campus. The North section offers one of the premier meeting venues in the Midwest: the Younes North Convention Center, offering 75,000 square feet of flexible meeting space, multiple pre-function areas, and state-of-the-art facilities to further accommodate events large and small.
It's never enough to have just a premier meeting and event space. The Crowne Plaza in Kearney will boast 174 sleeping rooms and include an indoor water park, gourmet restaurant, boutique, and Starbucks coffee shop. The Crowne Plaza will be your go-to destination for comfort and convenience when you visit Kearney.
Younes Hospitality and the community of Kearney are committed to providing the highest level of service. No matter what your event requires, it will be taken care of by the experienced staff, catering team, and event planners who make sure each event is a success.
Kearney may have the best meeting and event facilities and staff between Omaha and Denver, but that's not all you'll find here.
Sports in Kearney
For the past 49 years, Kearney has been the proud home of the NSAA State Cross Country championships. But that's not the only statewide or regional tournament Kearney is known for. High school wrestling teams from across Nebraska face off in Kearney for the NSAA State Dual Championships. Kearney also hosts the Nebraska Senior Games, Nebraska Shrine Bowl, and the Midway PBR Challenge.
Every one of these events chooses Kearney because of the facilities, amenities, and local support they receive from our community.
Even if you're no longer a competitive athlete, Kearney offers a variety of spectator sports. Feel like hockey? Kearney is also home to the University of Nebraska Kearney, a branch of the University of Nebraska system. UNK participates in the NCAA Division II and the MIAA. USHL team Tri-City Storm. How about some drag racing? If you're looking for something slower-paced or just want a fun way to get attendees active, try some frisbee golf, pickleball, or footgolf.
Welcome to the Sandhill Crane Capital of the World
Every spring, almost a million cranes (that's about 80% of the world's population of Sandhill Cranes) gather in Nebraska's Platte River Valley. The Kearney area offers a variety of crane viewing experiences.
Take a guided crane-viewing tour, or use the Crane Watch Guide Map to take a self-guided tour. Just 20 minutes outside of Kearney, you'll find Audubon's Rowe Sanctuary. This non-profit organization focuses on the conservation of the Platte River ecosystems for Sandhill Cranes and other wildlife through conservation and education.
For public viewing, visit Plautz Viewing Platform and Fort Kearny State Recreation Area Hike Bike Bridge which spans the Platte River.
Archway
The massive Arch spanning over I-80 is actually a museum that tells the story of the adventurers who followed the Great Platte River Road and helped to build America. Since the Archway's opening in 2000, the Arch has welcomed and inspired over 1.5 million visitors with its story.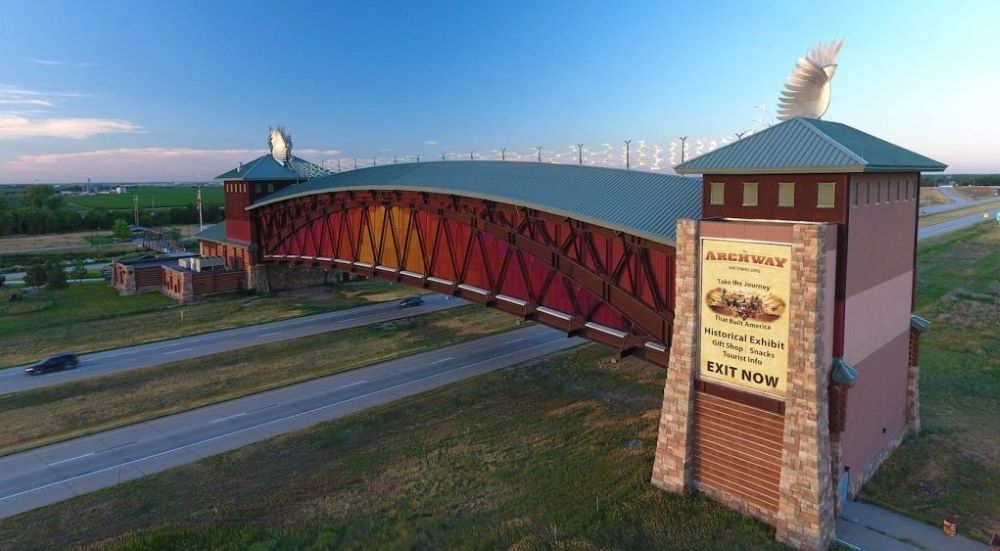 Those visits continue to this day, with nearly 60,000 visitors every year. Everyone from local school children to people taking the Great American Roadtrip, makes this one of Nebraska's iconic destinations.
Walk with pioneers along the Oregon Trail, watch a rider switch horses at the Pony Express Station, hear Mark Twain describe a stagecoach ride, and so much more.
Speaking of Museums…
Check out the Museum of Nebraska Art, which is housed in a 1911 NeoClassical building and listed on the National Register of Historic Places. The Museum of Nebraska Art is the only museum exclusively dedicated to telling the story of Nebraska through the art of Nebraska and, by extension, the story of America. Rotating exhibitions are featured in 11 galleries throughout the year.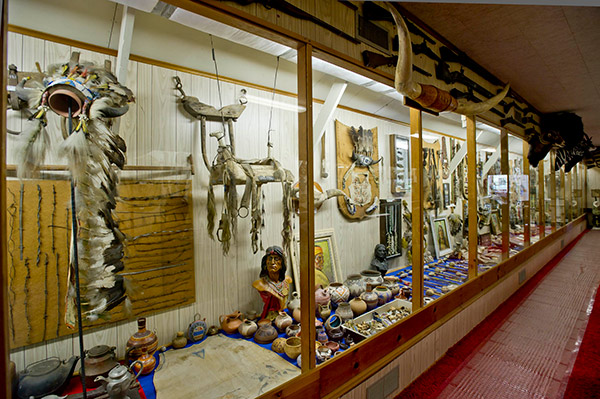 If you're looking for more, there are a dozen museums and cultural exhibits in the Kearney area. Soak in some culture at the Trails & Rails Museum, Ft Kearny Historical Center, Nebraska Firefighters Museum, or the G.W. Frank Museum, just to name a few.
'On the Bricks'
Downtown Kearney is the hub of locally owned businesses and exciting seasonal events. From boutiques to barbershops, murals to museums, taphouses to theater, find it 'On the Bricks.'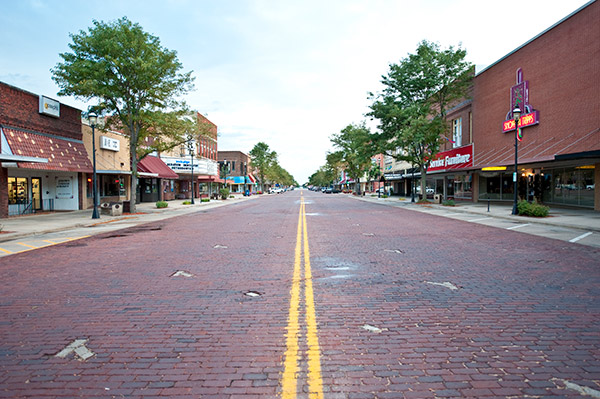 Not all the restaurants are downtown. If it's a brew you're after, try Thunderhead Brewing or McCue's Nebraska Taproom. Alley Rose and Cunningham's Journal are both Downtown and are locally owned. Ktown Cakery or Kitt's Coffee Bar to satisfy your sweet tooth.
The Great Outdoors
Go for a bike ride on over 20 miles of paved trails. Take a kayak or paddleboard down the Kearney Water Trail, an easy 2.3-mile water trail. Whitewater features will be ready for the 2022 season and will be the 1st of its kind in Nebraska. Don't have a kayak or paddleboard? Don't worry—rentals are available at Kearney Paddle Sports.
For a relaxing day of swimming, fishing, or camping, check out Fort Kearny State Recreation Park or Cottonmill Park & Recreation Area.
The parks, outdoor recreation areas, and wildlife sanctuaries at Kearney offer an activity for everyone.
Arts and Culture
Kearney is the cultural heart of Nebraska. Theatrical performances, concerts big and small, and shows of all sorts can be seen here sprinkled throughout the year. During summertime, performances go outdoors, and live music is a weekly event.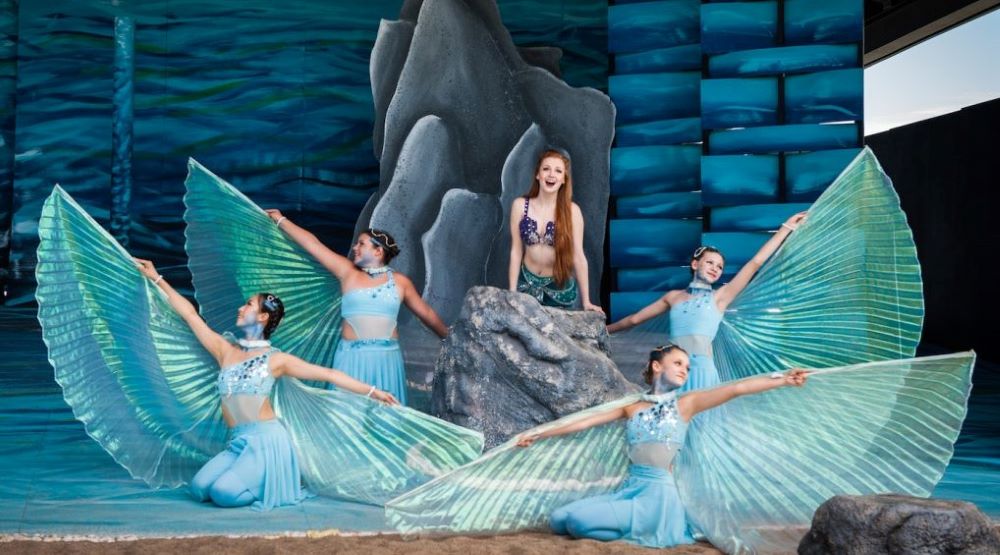 The Viaero Center, Merryman Performing Arts Center, and the World Theatre host concerts, comedians, orchestras, dance performances, and more.
If you're looking for something more local, Concerts in the Park is a 40-year-old summer tradition that happens Sunday evenings at Harmon Park.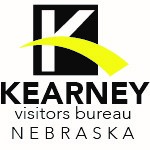 No matter how big or small your event, Kearney has the facilities, amenities, and experienced staff to ensure that it's a success.
Learn more about Kearney, Nebraska.
---
Partner Content is submitted by our advertisers and does not represent the views of Meetings Today or its publisher, Stamats Communications. Content may be edited for clarity and style.