How the Onsite AV Landscape Has Changed as In-Person Meetings Resume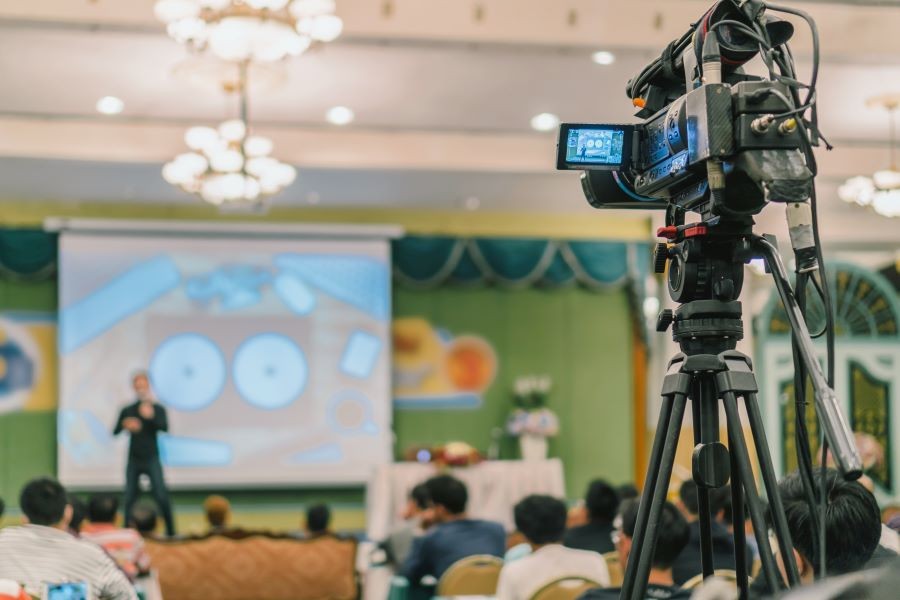 Image courtesy of Shutterstock.
In one challenging year, audiovisual (AV) companies have transitioned from helping meeting planners produce their in-person events to leading the discussion on how best to execute their hybrid events.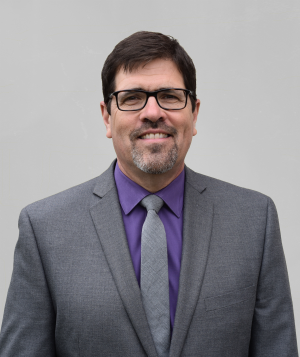 The use of AV technology has abruptly shifted from typical general sessions and breakouts to creating an impactful event for the in-person and virtual audience—quicker than it takes someone to unmute themselves. From a logistics perspective, popular hybrid events are two events happening at the same time, and that amps the risk along with the reward. 
I've reached out to some of my fellow AV professionals to get their take on what meeting planners should consider as they re-enter an in-person events world that now often demands a robust hybrid track that runs concurrently with the traditional program. 
When Two Worlds Collide 
For starters, hybrid meetings require expanded production technology to create an inclusive experience that involves audiences in different spaces, according to Melonie Drotts, senior project manager at AVT Productions in Santa Clara, California.  
[Dowload Our Free A Hybrid Meetings How-To eHandbook]
Live video production software, which features switching, mixing, recording and streaming, is a must for your virtual attendees, along with a virtual platform. The in-person production will need additional camera capture to enrich viewing angles, event recording for post-show viewing, and a more thoughtful design that considers the aesthetic power for the virtual audience. 
Dedicated sub-teams also are needed in today's evolved events space. There's the in-person live production team—just like before the pandemic—and the new digital production team, working together to create an overall experience that feels cohesive and exciting for all attendees. 
Meeting planners should budget for additional rehearsal time to ensure a seamless hybrid event collaboration with their production partner, as well as more pre-recorded content that allows for additional control and mitigates the risk of external factors impacting the content quality. 
Who Turned Sponsors Into Props? 
Meeting planners should think about their events as "Must-See TV," with transitions every 20 to 30 minutes, says Troy Peters, vice president of marketing and business development at Video West in Phoenix. 
Transitions, or breaks, could be leveraged as a two-minute yoga break by one of your exhibitors or a standard 30-second commercial recognizing a sponsor or promoting the next event. These "breaks" allow your audience to lean back from their screen, grab a coffee or snack and get ready for the next section.  
"We're already 'trained' through network television to think in these segmented experiences," Peters said, "so the best advice we can give is to embrace it."  
Using two stages is an innovative way to bring together in-person and virtual audiences, which is a technique employed at sporting events and large global events like the Academy Awards. 
[Related On-Demand Webinar: A Hybrid Meetings Primer: The Rise of the Smart Venue]
This strategy calls for a side-stage, or a remote studio that the production team cuts to from the main stage. Once the in-person, main-stage audience breaks for coffee or walks to breakout rooms or the exhibit hall, the remote audience is automatically transitioned to a news-style interview studio, or side stage, where an anchor will interview the keynote speaker or go more in-depth, answering questions from the virtual audience. This tactic keeps the focus on the remote audience without hindering the experience of the in-room attendee.   
Creating Engagement During Hybrid Events 
Fighting for fleeting attention spans is another challenge in a hybrid environment, according to Gabrielle Wallace, project manager at Sunrise, Florida's Media Stage.  
To increase engagement at an event, she will use trivia so planners can tailor the content around their organization.  
"We've definitely seen that people enjoy friendly competition, whether incentivized by a prize or even just bragging rights," she said. 
Mixology bits have become another fan favorite, thanks to the interaction and step-by-step engagement. Attendees are mailed kits with all the ingredients ahead of time. Then, they make the mock- or cocktails together during the event as instructed by the trained mixologist. 
Virtual comedy and magic sketches are other pre-packaged activities growing in popularity. Media Stage has worked with the same entertainer for the past 12 months, so he has become well-versed in controlling the technical aspects associated with these attention-grabbers.  
He sets up his show to include a select number of audience members, interacting with them throughout the sketch while highlighting their video image on screen for lighthearted fun. 
The Event Before the Real Event 
While hybrid events provide much further reach and more value, the price tag is also higher. The new format has driven pre-production costs from 30% of the total bill to nearly 70%, according to Patrick Phaneuf, vice president of sales and marketing at Montreal's Les Productions Expert'Ease. 
To help find room in the budget, corporate clients and meeting planners are choosing to bundle shows to lower the unit costs for AV services. In fact, he says 40% of his new clients have agreed to long-term arrangements. 
The level of detail also has heightened as the industry moved to hybrid formats during the pandemic. 
Last fall, Phaneuf created a formal, four-page intake form that clients must fill out before they proceed. The new process helps the AV company assess the clients' expectations upfront and establishes a common language amid a shifting business. Time spent on event preparation has tripled. 
In the last six months, Phaneuf's AV teams have delivered 200 virtual events to 70,000 attendees. He says the company has embraced the concept of continuous improvement.  
"We add virtual experiences to the live event," he said about the hybrid events. "We don't try to replicate." 
Read Next: How to Add Mind-Blowing Holopresence Tech to Your Virtual Events