Hawaii Ends Inter-Island Travel Restrictions, Outlines Plan for Full Reopening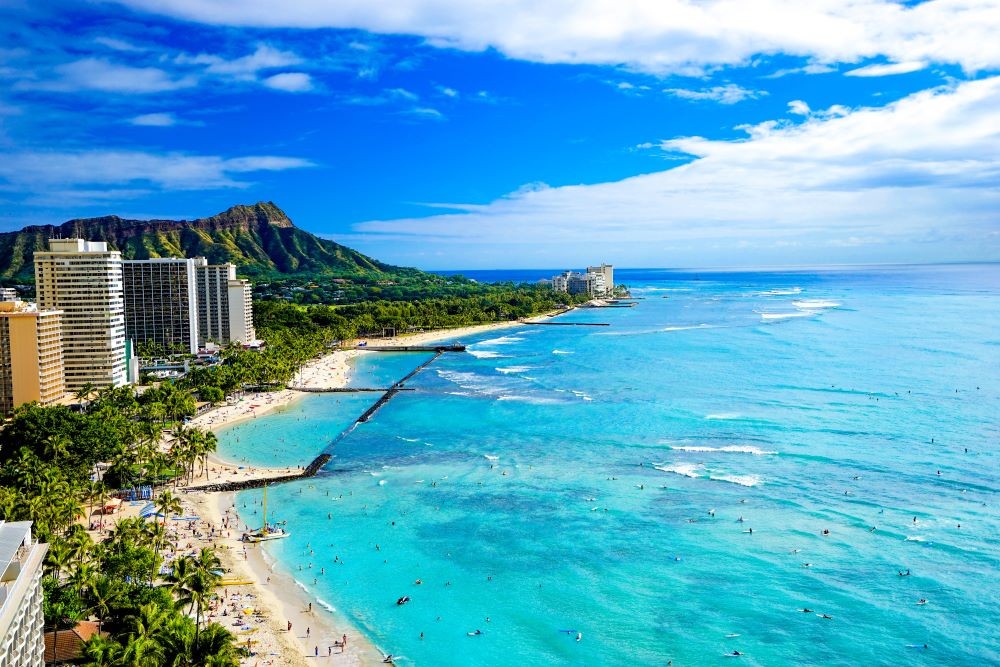 Waikiki Beach and Diamond Head, Honolulu, Oahu Island, Hawai`i
Both leisure and business travelers may soon see a significant shift in Hawai'i's pre-travel requirements—notable news for a state that has had some of the country's strictest travel restrictions throughout the course of the COVID-19 pandemic. 
Using vaccination rates as the essential benchmarks, Hawai'i Gov. David Ige will ease restrictions for both inter-county travel and travel for out-of-state U.S. residents.
Inter-Island Travel
On June 4, Gov. Ige announced the end of all restrictions for inter-county travel, which will begin June 15. This means that all restrictions for travel between islands will be dropped. 
The decision to terminate testing/quarantine requirements comes as the state approaches 55% of its population being vaccinated. At the time of the announcement, 52% of Hawai'i's residents had been fully vaccinated.
Previously, on May 11, the state announced that individuals who are fully vaccinated in the State of Hawai'i may travel inter-county without pre-travel testing/quarantine starting the 15th day after the completion of their vaccination. Proof of vaccination is provided via the state's Safe Travels program.
As part of his June 4 announcement, Gov. Ige said that beginning June 15, those vaccinated in Hawai'i who travel to the mainland may bypass quarantine without a pre-travel test upon their return to the islands.
[Related: See How Meetings Today Hosted Its Spring 2021 Live Event in Hawai`i]
Domestic Travel
Gov. Ige also set benchmarks for easing restrictions on domestic travel to Hawai'i. When the state reaches a 60% vaccination rate, individuals vaccinated in the U.S. who are traveling domestically will be able to bypass the testing/quarantine requirement with proof of vaccination through the state's Safe Travels program.
The most anticipated benchmark? When the state achieves a 70% vaccination rate, all restrictions on travel will be lifted and the Safe Travels program will end.
Gov. Ige said the state's fully vaccinated rate is a major consideration in his policy decisions, along with the latest science and the best judgement of health officials.
"The easing of travel restrictions is a direct result of our robust vaccination rate, and a community that sacrificed and did what it had to do over the past year and a half to stop the spread of COVID-19. We need to push hard now so we can get to the point where Safe Travels is no longer needed to keep the people of Hawai'i safe," Gov. Ige said.
Additional announcements are expected next week when the governor issues a 21st emergency proclamation for COVID-19.
This information is based on a press release from the Office of the Governor of the State of Hawai'i.
Read this next: Meeting and Incentive Options in Maui for Memorable Group Experiences