11 Special Offsite Venues for Wow-Worthy Events in Montana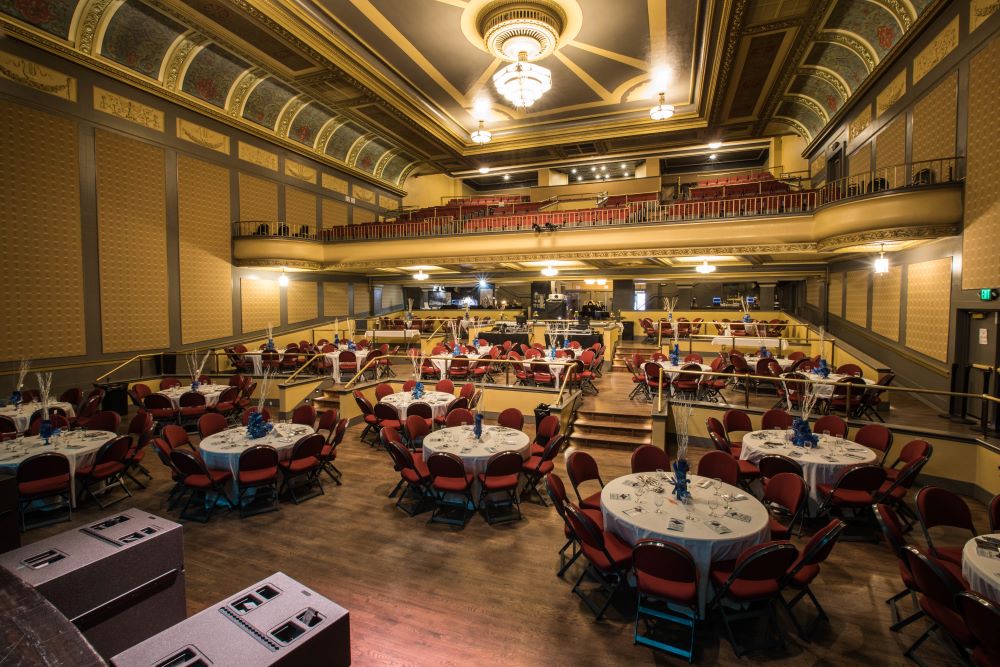 The Wilma event setup, Missoula. Credit: Neubauer Media Courtesy of Logjam Presents
Montana's nickname "The Treasure State" certainly rings true. Its stunning wide-open spaces, national parks and wildlife all inspire wonder and a sense of adventure in those who visit. 
Rich, too, is the state's selection of special event venues that take advantage of Montana's history and natural landscapes. 
"One of our big calling cards is we have some incredible access to the outdoors," said Debbie Picard, tourism sales manager for Glacier Country Tourism. 
From jaw-dropping views at Whitefish's lodges to a step back in time at renewed historic landmarks like Billings' Alberta Bair Theater or Kalispell's Conrad Mansion, Montana delivers on singular venues and then some.
If you're planning a meeting in Montana, it's possible the trip could be some attendees' first in-person experience in some time. Wow them to the nth degree with one of these incredibly unique venues for receptions, networking, corporate retreats and more.
Billings
Montana's largest city has no shortage of unique offsite venues for visiting groups, beginning with the notable Alberta Bair Theater, which will soon open its doors to the public in Billings after an $18 million renovation to what was the original 1931 Fox Theater. The city brims with more venues that make for intriguing offsite banquet and networking spaces, including the following.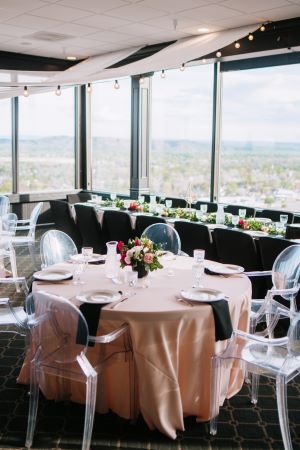 The Billings Petroleum Club
Situated on the 22nd floor of the DoubleTree by Hilton in Billings, this club has been a group staple since 1954, capable of hosting social activities, business meetings and other celebrations. "The Club is full of windows looking onto the city, including the Rimrocks. Beautiful day or night," said Alex Tyson, who noted that the space also underwent renovations a few years back. "Plus, the fact that it shares a building with the DoubleTree by Hilton offers hotel rooms for planners/attendees and additional meeting space as needed. So, this venue is great for views or small meetings, or it can help with breakouts of larger meetings when teamed with the DoubleTree."
The Yellowstone Art Museum
This downtown contemporary art museum is a popular choice for evening receptions that can be paired with a tour of its exhibits. "We will be hosting the opening reception for the Governor's Conference on Tourism and Recreation next spring. It's romantic, but colorful. Lots of glass windows and walls and it's really quite a lovely place to be. The restaurant onsite is delicious and she also caters amazing food and beverages," Tyson added.
The Billings Depot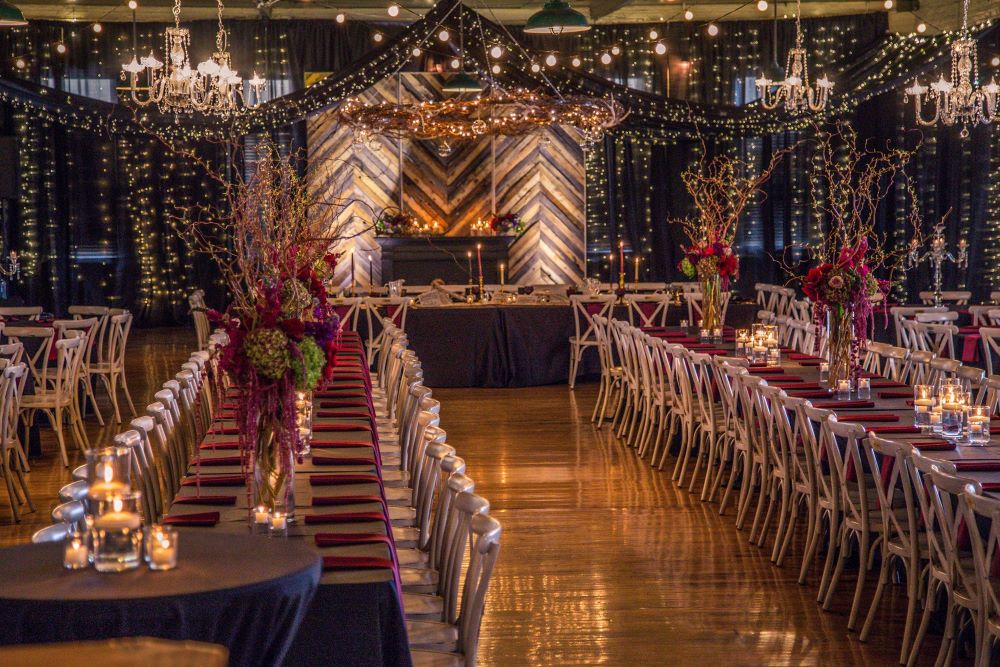 Located along historic Montana Avenue in downtown billings, the popular Billings Depot is a local favorite. "Many tour operators use it for larger, catered dinners in the warm months en route to Yellowstone National Park," Tyson said.
Camelot Ranch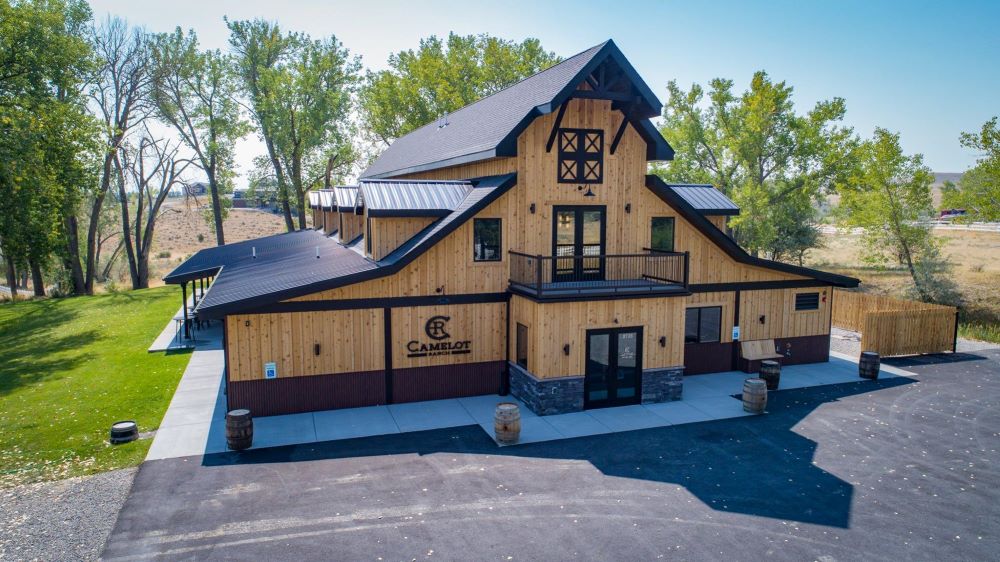 This Western-themed, flexible indoor-outdoor venue west of Billings is ideal for groups that want to get outside. "It's rustic, but not too rustic," Tyson said. "There is room for smaller meetings, but the outdoor access is great for teambuilding and many other needs on the group agenda." Visit Billings can help coordinate transportation to the venue, which is about 25 minutes from downtown.
[Related: Standout Venues and Meeting Updates in Montana]
Whitefish
Nestled at the edge of Glacier National Park in Montana's Northern Rocky Mountains, special venues in charming Whitefish take advantage of the town's access to the many scenic acres of the great outdoors. And it's not hard to reach, either.
"People might envision Western Montana as hard to get to, but we have been having more flights coming—more than 10 in the past few months," Picard noted, recommending to planners the following.
The Lodge at Whitefish Lake
Right on the shores of Whitefish Lake, Montana's only AAA Four-Diamond Resort offers breathtaking scenery for outdoor special events and receptions from its 2,100-square-foot Lakeside Pavilion and Lawn for 120 people to the pool and bar areas. 
Whitefish Mountain Resort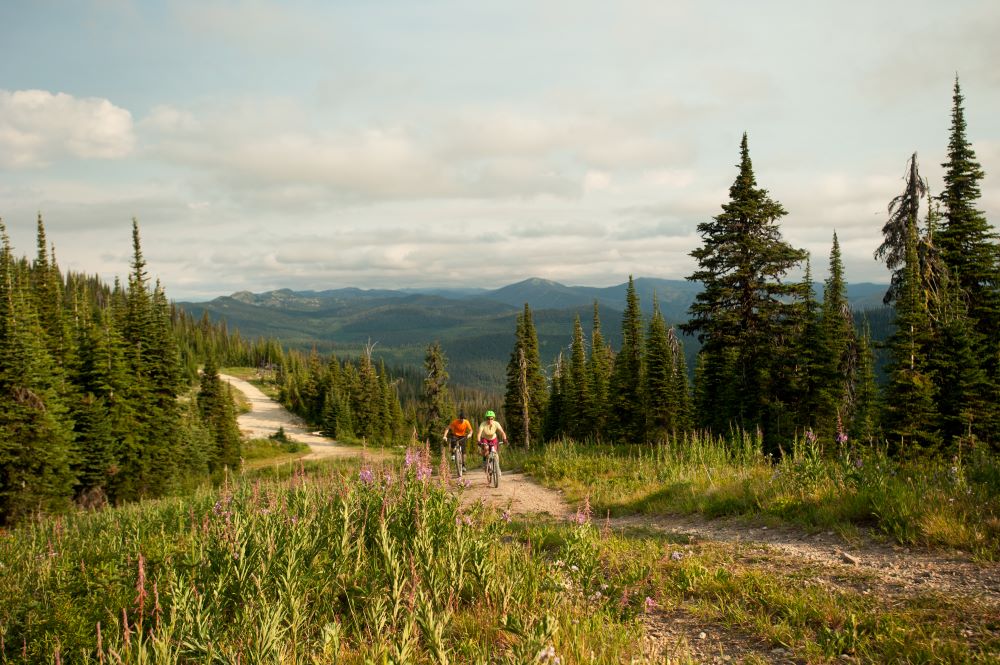 Groups that make the Base Lodge their home base at this resort will have access to flexible indoor and outdoor space, plus close proximity to the mountain chairlift for easy access to skiing in the winter, and hiking trails or huckleberry picking in warmer months.
Grouse Mountain Lodge
With over 11,000 square feet of flexible meeting space, this lodge is ideal for larger meetings and conferences in Whitefish. Amenities onsite include a 300-capacity outdoor pavilion for events and the Whitefish Lake Golf Course.
Kalispell
Northwest Montana's gateway to Glacier National Park is not only an outdoor recreation hub but is also home to a few historic properties that make compelling offsite banquet venues. 
Ashley Creek Historic Venue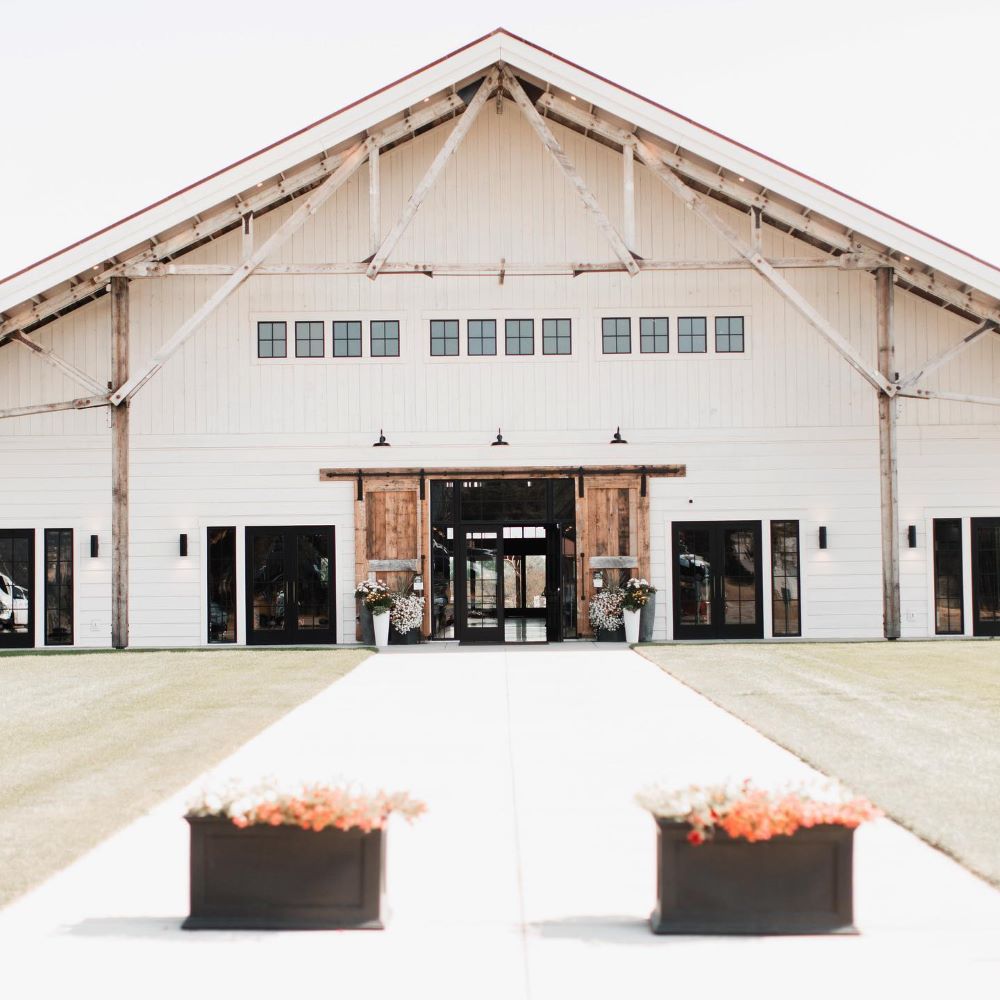 Piece by piece, this 1939 building was recently disassembled, carefully moved and reconstructed on its new home south of Kalispell, sitting on 30 acres with sweeping views of the Swan Mountains. The Glacier Tourism Team called the space "phenomenal" after a site visit in late April, noting its flexible 22,000 square feet of space and wraparound patio is ideal for receptions and corporate events.
Conrad Mansion
This grand 1895 home, surrounded by gardens and lawns and listed on the National Register of Historic Places, is an impressive venue for private events. Outdoors, attendees will be surrounded by history, with the original dry-stack stone fence lining the perimeter and the original gazebo still in place.
Missoula
Outdoor enthusiasts love Missoula and know it well, but it has much to offer meetings, too. The city has an array of urban amenities, like three shopping districts, a variety of restaurants and cafes, plus 170,000 square feet of collective meeting space with 3,400 total guest rooms to offer groups. Plus, its special event venues run the gamut.
FINN at DoubleTree by Hilton Hotel Missoula–Edgewater
Overlooking the Clark Fork River for views unmatched in downtown Missoula is FINN's deck at DoubleTree's signature restaurant. Sitting next door to the University of Missoula and serving up surf and turf cuisine with a regional twist, it's a favorite with locals. "I don't think I've ever sat on the deck at FINN without seeing people fly fish there," Picard said. "It's beautiful, and they have flexible space as well. Of course, there are meeting rooms inside that hold a few hundred people, but you could have a few intimate meetings on the deck [as well]."
The Wilma
This 1920s restored theater now serves as a state-of-the-art concert venue. Its Logjam event planning staff can help coordinate private rentals, organizing banquets on the stage (as pictured at the beginning of this article), parties and more.
Connect
Glacier Country Tourism
800.338.5072
Visit Billings
406.245.4111
Read this next: 6 Must-Do Teambuilding Activities in Marvelous Montana