Columbus, Ohio's Collaborative Spirit and Preparedness Builds Confidence in Meetings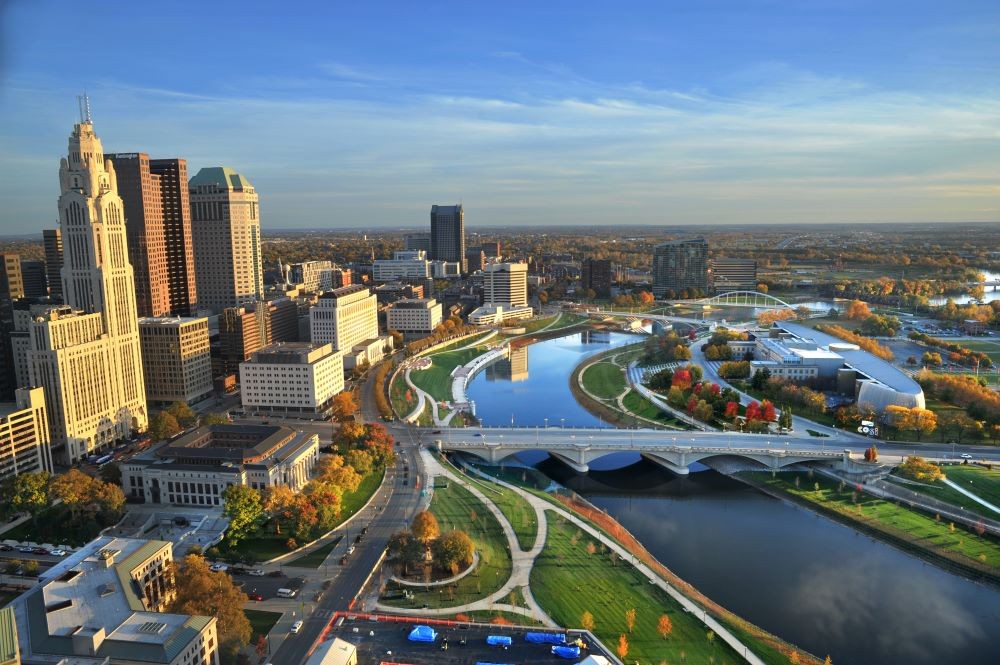 Columbus Skyline and Scioto Mile. Credit Randall L. Schieber
Meetings and conventions have started to return to Columbus, Ohio.
"Things have come back quicker than anticipated, and we are extremely excited," said Dan Williams, vice president of sales for Experience Columbus. "We have about 80-plus events still on the books for the remainder of the year."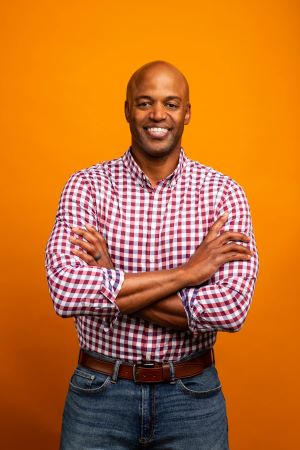 Some of these include AmericanHort's premiere horticulture industry event, Cultivate '21 in July, which brought in 7,500 attendees to the Greater Columbus Convention Center. 
"They usually bring in 10,000—2019 was a record year for them," Williams said, noting that while this year's event isn't at pre-pandemic levels, it's an encouraging sign for the return of conventions to the Ohio state capital. 
Following Cultivate '21, the convention center plans to welcome more large events like the National Association of Insurance Commissioners hybrid event and the National Emergency Number Association Conference & Expo this summer.
Though there is encouraging vaccination access in the U.S. and restrictions are easing in many cities across the country, the future is still uncertain with variants of the virus looming. "We don't know what to expect yet," Williams noted, "but people are clamoring to get back—and we will be prepared for them."
Preparedness and community collaboration are at the center of Columbus' strategy to welcome back meetings and events, in whatever capacity. Williams explains why the city is ready.
Safety First
Columbus came out of the gate fast when it came to recognizing the enormity of the pandemic and investing in safety, beginning with the early cancellation of the Arnold Sports Festival's tradeshow. The bodybuilding and strongman competition and expo was scheduled to bring in 250,000 people to Columbus, March 5-8, 2020.
Williams noted that the tradeshow event was one of the first big events to be cancelled in the nation. From there, Columbus began to take immediate steps to make the city's high travel and gathering touchpoints as safe as possible. The John Glenn Columbus International Airport was one of the first three airports in the world to receive the GBAC STAR accreditation, with the convention center, Nationwide Arena and various hotels following.
This spring, Central Ohio Transit Authority (COTA)—the city's public bus system—also achieved the accreditation and is the second of its kind in the world to do so.
"I could preach from the mountaintops that our city is safe and secure, but we wanted to have that third-party validation, and that's what we wanted to make sure we did with GBAC with all the high touchpoints in our destination," William said.
In addition to major facilities pursuing GBAC, the local businesses rallied to participate in the Live Forward Pledge, launched in summer 2020, with nearly 150 business committing to putting health and safety at the forefront of all they do by following CDC and Ohio Department of Health guidelines.
In February, Experience Columbus announced that the Live Forward Pledge had adopted an infection prevention 101 course from The Ohio State University, supported by CloroxPro, to help partners level up their commitment to health and safety. The four-part series provides foundational knowledge about infection prevention and practical tips, backed up by science, to prevent the spread of COVID-19.
Community Collaboration
At the heart of Columbus' success is the "Columbus Way" attitude—a term coined by Harvard Business School in a 2015 whitepaper examining the city's highly unique collaborative approach to tackling its biggest challenges. The city, businesses headquartered in the region, and academic institutions mindfully work together to help Columbus improve and thrive, exemplified by its revitalization of downtown, new developments and more.
"City leaders considered Columbus far from typical, however, in the manner that citizens worked together. In interviews and conversations, business leaders who had moved to Columbus from other cities said that they were more collaborative and civically engaged in Columbus than they had been in their prior homes," Jan W. Rivkin noted in the 2015 study, who is a senior associate dean and chair of the MBA program and a professor in the strategy unit at Harvard Business School.
According to Williams, this approach came into play in a major way as the pandemic descended upon Ohio and shut down meetings and conventions. The effect of this loss was felt by the community as a whole, and the industry's recovery was prioritized.
"One of the things that I will say that stands out in our community apart from any other is that our community truly gets meetings and conventions," he said. "It's mainly about how public and private entities work together for the bigger picture. And that is rare out of destinations. The spirit of collaboration in our community is unmatched anywhere else. 
"What we were able to do as an organization—the corporate community, political community, hospitality community and education community—they all understood the value of meetings and conventions," he continued. "The more people that come in—these things better our community. That is one of our strongest differentiators, and I hear it all the time."
It's perhaps why so many businesses signed onto the Live Forward Pledge, or why all of the high touchpoints for travelers were GBAC-certified early on—combining to help the city welcome back large meetings in a safe way.
On the Forefront of Diversity, Equity and Inclusion Conversations and Initiatives
The "Columbus Way" attitude extends further, beyond COVID-19. Coinciding with a global pandemic, the nation experienced a reckoning with racism and social injustice in 2020 after the murder of George Floyd in Minneapolis. 
Following the tragedy, Williams joined five other Black meeting professionals in a "5 Questions About Race" video that debuted at Destination International's virtual Annual Convention last summer. Williams also joined 20 Black CVB executives in signing an open letter to the travel industry detailing how the industry can reflect and effect change.
Supported by Experience Columbus in voicing his concerns, Williams said his organization and local community are working together to have hard conversations and create a more diverse, inclusive and equitable meetings and hospitality industry.
"We are going to be intentional in all aspects about showcasing the diversity in our community and also bringing along people within to build pipelines within our hospitality community that we haven't done before," he said. "We have to be authentic and have difficult conversations, which we have been doing."
Williams noted that part of the mission is to help the hospitality community understand how important diversity is, and Experience Columbus is taking concrete steps to push this initiative forward. 
"We are working closely with Tourism Diversity Matters," he added. "They've put together this national apprenticeship program that we are working directly on to make sure that people in underserved communities get an opportunity in our industry to get jobs."
As DEI initiatives continue to be on the forefront of organizations' minds, planners that bring groups to Columbus will be bringing their attendees into a community that is working to actively support diversity, equity and inclusion efforts.
"I just love what our community is doing," Williams said. "Our community supports diverse voices being heard. There was never a balk or anything at me speaking up along with my peers in the industry [saying] hey—we need to see more diverse leadership; we need to see more diverse opportunities.
"As a hospitality industry, we need to put our money where our mouth is," he continued, noting that industry associations like ASAE, MPI, PCMA and others have been nothing but supportive through these efforts, which is a good start. "This is a movement not a moment."
Plus: New Openings and Renovations in Columbus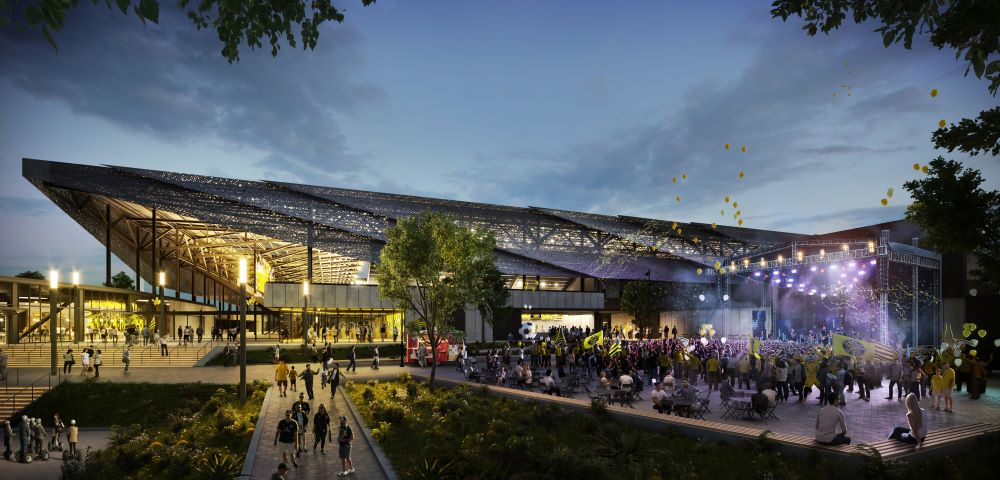 AC Hotel Columbus Downtown opened this summer in the city's convention district, bringing with it 2,400 square feet of meeting space and a rooftop bar.
The new home of MLS team Columbus Crew, Lower.com Field, opened this summer in the Arena District in downtown Columbus. The state-of-the-art soccer field comes with a beer garden, terraces and a public plaza that can host concerts, watch parties and other events.
The Hilton Columbus Downtown is adding a new tower to the property, which is connected to the convention center. The addition will bring the hotel's room total to 1,000.
Connect
Experience Columbus
614.221.6623
Read this next: Why Columbus, Ohio Should Be on Your Radar for Meetings