3 East Tennessee Properties for Small Corporate Retreats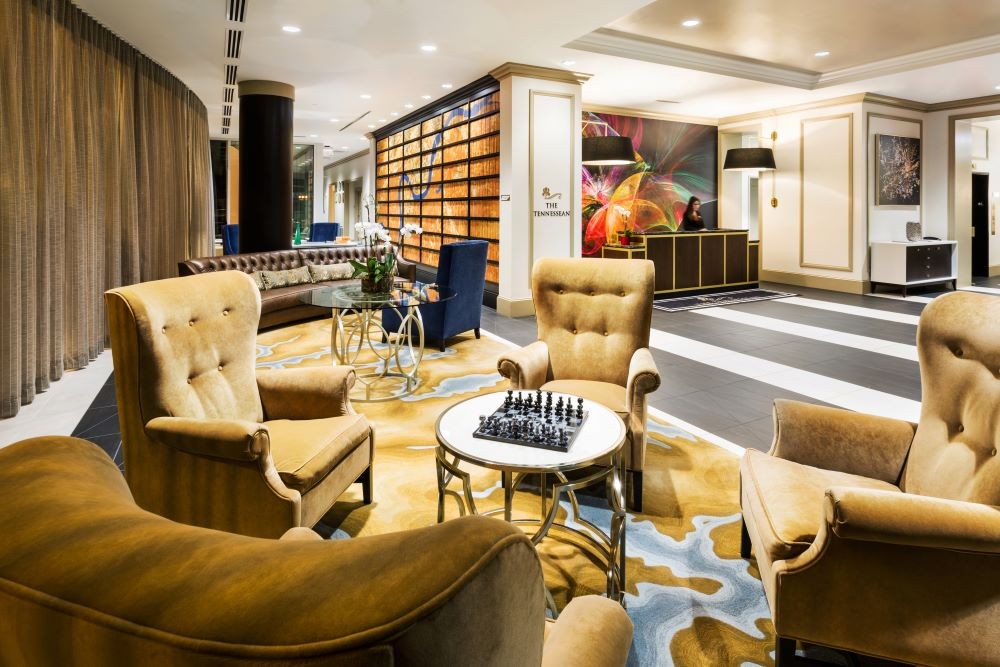 The TENNESSEAN Hotel. Credit: Denise Retallack
Nashville often comes to mind when planners first think about buzzworthy locations to plan meetings and events in Tennessee. Though an incredible choice for gatherings, its skyrocketing rise in popularity might make space for groups harder to find. And for executives looking for a place to reunite and recharge following more than a year of connecting through screens, a quieter location may suit.
Eastern Tennessee can offer both the getaway locations and the luxury properties for these small, intimate gatherings, and may be worth a second look. Gatlinburg and Knoxville, particularly, have the ingredients needed for a successful and impressive retreat. 
If you haven't explored these two eastern Tennessee cities before, we've rounded up a few property recommendations for corporate and executive retreats that may surprise you—and keep you, and your groups, coming back.
Margaritaville Resort & Spa, Gatlinburg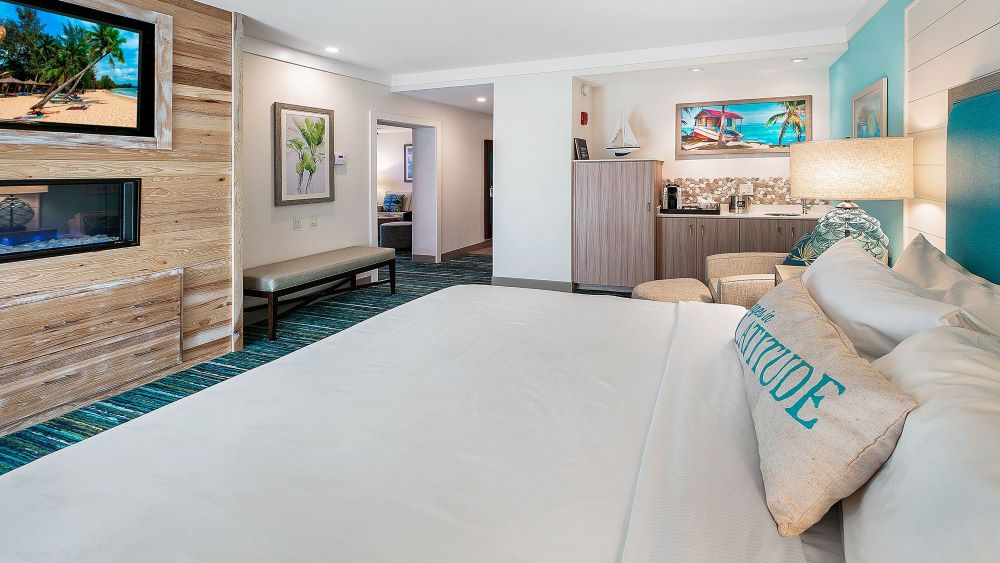 A popular Smoky Mountain getaway, Gatlinburg continues to impress groups visiting for the first time with its scenic location and meeting amenities. 
Miles of hiking trails through the mountains are just minutes from the town center, and hundreds of dining and shopping options within walking distance of its many hotels and chalets make it easy to explore outside of working hours.
For group retreats looking for a laid-back luxury property that can serve as a home base for exploring the Great Smoky Mountains National Park, Gatlinburg CVB's director of sales and marketing, David Esslinger, recommends Margaritaville Resort & Spa Gatlinburg.
For two years running, the property has been named "Brand Property of the Year," or the top Margaritaville property in the country. It sits in downtown Gatlinburg, minutes away from the mountains on the riverfront of Cliff Branch River and is walkable to shops and dining.
Within the resort, groups will find 4,000 square feet of meeting space on the property, along with the full-service St. Somewhere Spa, onsite dining at LandShark Bar & Grill, plus a covered terrace with a fireplace, an indoor and outdoor pool, riverfront patio with fire pits and hammocks, and more.
[Related: 4 Tennessee Banquet Venues With a View]
The TENNESSEAN Hotel, Knoxville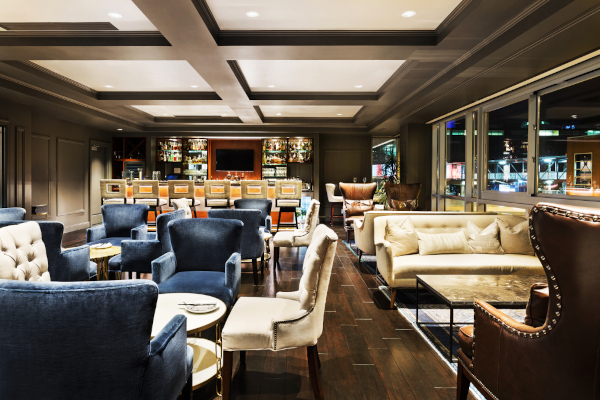 Knoxville is a surprisingly ideal location for executive retreats. The eastern Tennessee city that sits on the Tennessee River is within a half day's drive from half of the continental U.S., and offers more than 9,200 guest rooms countywide, including 1,800 rooms downtown, within one square mile of the Knoxville Convention Center, according to Visit Knoxville.
For executives who are looking to reunite after a long period of virtual meetings, Knoxville has both the easy access and luxury accommodations these individuals typically crave. 
One property that stands out is the AAA Four Diamond hotel The TENNESSEAN, which is an urban retreat in downtown Knoxville that serves as an intimate option for small executive retreats. Centrally located near the University of Tennessee, Market Square and Old City, plus much of the city's dining and entertainment scene, it stands in a convenient location, while its 82 guest rooms and posh meeting and event spaces give it the luxury executives expect.
The Executive Boardroom for 16 features an 80-inch screen and AC outlets at every seat. The hotel's Governor's Suite can also be used for small parties and receptions, featuring 1,600 square feet complete with a fireplace and baby grand piano with sweeping views of downtown Knoxville. 
The Drawing Room—The TENNESSEAN Hotel's onsite restaurant and cocktail bar—can be used for events up to 50 and has a rotating menu using in-season ingredients, plus creative twists on classic cocktails and reliable old fashioneds. The bar, in fact, has one of the largest selections of bourbons and whiskeys in Knoxville.
Ancient Lore Village, Knoxville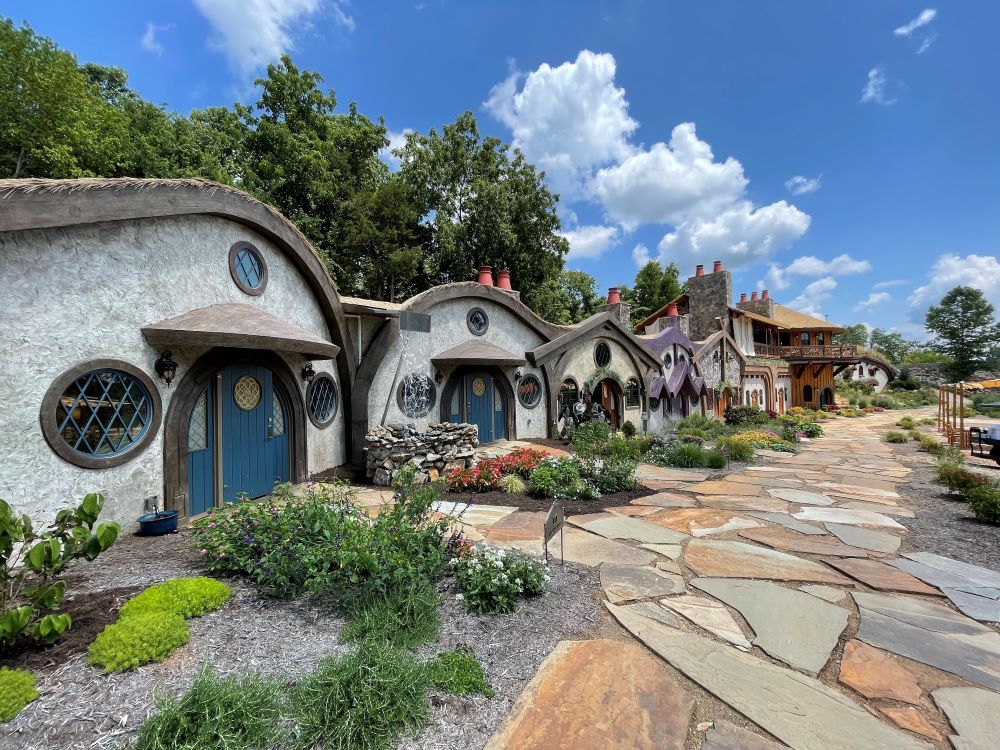 For groups that really want to think outside of the box, the all-inclusive Ancient Lore Village in South Knoxville is a one-of-a-kind option minutes from downtown and recently opened in spring 2021. Sarah Rowan, senior director of convention sales and marketing for Visit Knoxville, said that "luxury dwellings and custom curated experiences for groups make this new concept a great option for private and corporate retreats."
For example, menus for each group can be created based on the group's tastes and interests, and the staff can help organize special onsite events and activities, including music and entertainment, campfires, yoga, meditation, guided biking and fishing tours and more.
The 67-acre property has seven "dwellings," which are all unique and vary in capacity. In total, the accommodations can host up to 22 people. The largest dwelling, "Bokee's Bungalow," was the first dwelling built on the property. The two-story dwelling is 1,600 square feet and features two private bedrooms, each with a queen bed, four bunk beds, and three full bathrooms, a dinette, wet bar, game area, a custom fireplace and several unique seating areas. Other dwellings range in size from 400 square feet to larger. Each dwelling has a sitting area in front of a wood-burning fireplace, king-size bed, coffee bar and fully stocked refrigerator.
Many hiking trails wind around the property, and multiple venues are available for special events, a few of which include:
The Tree Elf Nest is the living room social area of the village designed as a gathering spot, with a beverage and snack bar, games, spacious seating and a cozy wood-burning fireplace.  
The Nest Patio is the main dining area, offering views of the village gardens, waterfall and the Smoky Mountains.
The Ground Elf Burrows is the main flex space, ideal for meetings, dining and special events.
Woodland Terrace is an outdoor space with views of the Smoky Mountains and can host events for up to 250 people, with food truck catering available and sprawling picnic areas.
The quirkiness and variety of outdoor spaces make it a fun choice for groups that want to disconnect from the outside world and get immersed in a completely new environment, which can help get the creative ideas flowing. 
"It's truly a unique experience," Rowan said. "The attention to detail that went into creating this property is inspiring."
Connect
Gatlinburg CVB
865.436.4178
Visit Knoxville
865.523.7263
Read this next: Where to Meet Outside in East Tennessee