12 Major Changes Coming to the Meetings and Events Industry—And How to Prepare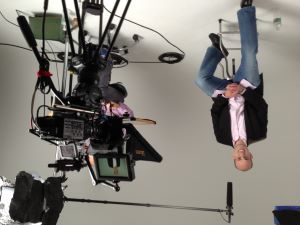 We'll excuse you if your head is spinning due to the massive disruption that's impacted the meetings and events industry in the last two years.
While this transformative change is mostly due to the COVID-19 pandemic, many of the underlying forces were playing out long before. This is also true in a general, non-industry sense, as the world will continue to undergo an exponential and compounding rate of change.
Following are key observations and predictions for the meetings and events industry and society in general. We will flesh out some of these points in our free September 22 The Future of Meetings Is Here webinar for Meetings Today.
1. Speed of Change
The next 10 years will bring more change than the prior 10,000. Case in point: According to McKinsey, we jumped an entire decade forward technologically in just 90 days during the COVID-19 pandemic. Professionals in every space are dealing with the acceleration of change. The only norm will be constant change going forward. What's next? And next? And next? We are all futurists now whether we realize it or not.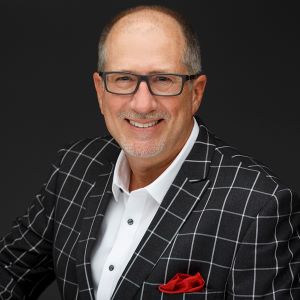 2. Go Local
There is a growing move amid the pandemic to more local and regional events, to use as a safeguard against future COVID-19 surges. As a result, we're also seeing a rise in themed programs that celebrate the best of the surrounding area ("A Taste of Napa," "New Orleans Nights," etc.). The immediate future lies in smaller and more self-contained programs, which can help to minimize travel costs, maximize attendance and keep events manageable.
[Free Don Phin Webinar: On Demand Webinar: Managing Emotions—and Your Career—in a Time of Crisis]
3. Unique Event Formats
The necessity of virtual meetings during the pandemic has led to a variety of unique event formats that will carry over even when in-person meetings resume, such as VIP dinners, invitation-only online meet-and-greets with industry thought leaders or celebrities, fireside chats, live-streamed wine tasting or cooking classes, "virtual boardroom" sessions, etc. "Deep Work" sessions and brief content programs are also on the rise, as programming shifts to either short, bite-sized 15-20-minute content pieces (to adapt to shrinking attention spans) or deep-dive 60-90-minute programs on subjects (to promote focused thinking and learning retention). Use of 3D virtual worlds, online chat/video rooms, VR headsets and other metaverse tools are also growing.
4. Hybrid Is Here to Stay  
The growing push toward digital formatting—building out online video archives, creating expanded content tracks, crafting of two-three-hour micro-online events (think-tank panels, conferences within conferences, symposiums, etc.)—will also become the norm over the next few years. In other words, event planners are realizing what happens onsite at a conference or meeting is just the beginning—expanding your content and reaching into the online realm can greatly help boost your impact.
[Related: How to Prepare Your Meetings and Events Firm for an Uncertain Future]
5. Programming Paradigm Shift
There will be a massive push toward transfer of learning, tangible takeaways and combating burnout. Programming is now either being designed to improve mental health and boost resilience, or increasingly needs to deliver game-changing action steps. Meeting planners increasingly want workshops and talks that teach audiences something and give them action steps that they can quickly take to better themselves, not purely inspirational keynotes.   
6. Need for Shorter-Form Programming
As alluded above, attention spans have shrunk—the average human attention span is now eight seconds or less, while the attention span of a goldfish is nine seconds, by comparison. This is underscored in the industry by the growing need to build more interactivity into talks and adapt 90-minute to three-hour sessions to involve multiple segments, not just a single presentation. Audiences want to be part of a two-way conversation, not simply be talked at.
7. Provide Value Adds
Recorded material can be edited into unique packages ("5 Ways Customer Behavior Is Changing in the Age of COVID-19") for sharing online, or you can transcribe contributions and repurpose them for whitepapers, eBooks, training guides, articles and other content programs that will help provide unique value adds and highlight events throughout the year. Event promoters need to find more ways to extract value from every program, and pass that value along to attendees, noting these learning items can prove a good excuse to be in front of audiences on a running basis.
[Related: 25 Ways to Future-Proof Your Meetings and Events Firm]
8. Evolving Vendor Relationships
Vendors want data and interaction. How can you get that to them? There will be less emphasis on booths and more on gamified interactivity, and greater collaboration in event planning. Speaking of gamification—points, points, points! Leaderboards and prizes! The more interactivity you can build into programs, the happier suppliers, vendors and audiences will be.
9. Diversity and Inclusion
Diversity will be critical in terms of staff, presenters and tracks—not just from a cultural standpoint. Think about how you can also promote diversity in terms of age, industry experience, background, etc., and better speak to what are more diverse working professionals and meeting audiences than ever. It's also important to remember cultural sensitivities when considering food served, meeting locations, themes, etc.  
10. Risk Management
Having backup plans in place to deal with potential cancellations, safety, contracts, insurance, contingency plans, medical services, etc., will be more important than ever. Think about "white swan" and "black swan" events and how you can plan for them before they occur.
11. Staffing
The employee shortage is affecting everyone and the ability to provide quality service. Both on part of meeting planners, staging companies and hospitality. A growing rise in shortages of human capital, and the need for flex-work working models, is forcing planners to get creative—and think way faster on their feet.
12. Managing YOU
How will you show up gracefully and powerfully? How do you come out of this stronger, more versatile and creative? It's important for meetings and events to set a positive tone, promote meaningful action steps that attendees can take to improve their situation, and provide inspiration to make positive changes.
Register for the free The Future of Meetings Is Here webinar.