7 Tips for Staying Safe AND Sustainable As We Resume In-Person Events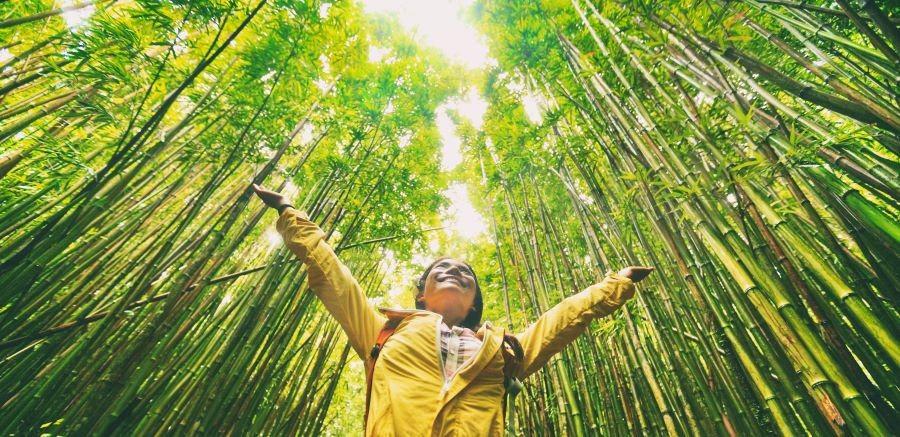 In-person events are starting to come back, it's time to start thinking about meeting safely and sustainably.
Interestingly, as the world reopens, sustainability has become even more important. Organizations have upped their game in reducing carbon emissions and addressing diversity, inclusion, accessibility and sustainability.
These quick tips will get you started on the planning process. Keep focused on No. 7, "Communicating Sustainability Efforts," as you implement and track the first six.
1. Request Reusable Serviceware—No Disposables
By law, event dishware is required to be washed at high temperatures with cleaning product to kill bacteria and viruses. The washed plates would be equal to or safer than most disposable scenarios, as each would be handled at a minimum prior to use.
[Read: More Meetings Today Checklists]
2. Ask for Recycling at the Venue
Did you know recycling centers are considered essential service and are currently open? Recycling bins reduce the amount of secondary separation in municipal systems and stock supply chains, which are currently struggling.
3. Request No Individual Bottled Water Be Served
Bottles are only as safe as the last time they were touched or a surface disinfected. Using your own reusable bottle and refill station could be even safer, or at least equally safe.
[Listen: Sustainable Meetings Tips With MeetGreen's Nancy Zavada]
4. Request Leftover Food Be Donated
Presently, there is no evidence that COVID-19 is transmitted by food, and event food donation is critical for supplying local food banks during a time of increasing demand. And remember this: The Bill Emerson Good Samaritan Food Donation Act protects your organization from liability when you donate to a non-profit organization.
5. Ask for Electronic Signage
Using electronic signage not only reduces material waste, it is one less physical point of contact for shipping, installation and disposal.
[ Related: An Earth Day Sustainability Checklist for Green Venues]
6. Ask About Sustainable Local Food
Sourcing food locally is a best practice, with numerous social and environmental benefits under almost all circumstances. Also consider the social equity issues of buying food from underrepresented minority farmers.
7. Communicate Sustainability Efforts
It is vitally important to measure and communicate your efforts to all of the key stakeholders. It is critical that they understand you are still working hard improve the organization's environmental footprint.
Note: If you need to make the case for reusable serviceware over disposables, MeetGreen recently published a free white paper with all the facts and figures you need to help convince stakeholders to use traditional serviceware. And, after all, it just looks better!
Read more Meetings Today articles from sustainable meetings pioneer Nancy Zavada.