IMEX Group Chief Carina Bauer Talks IMEX America and the Exhibitions Industry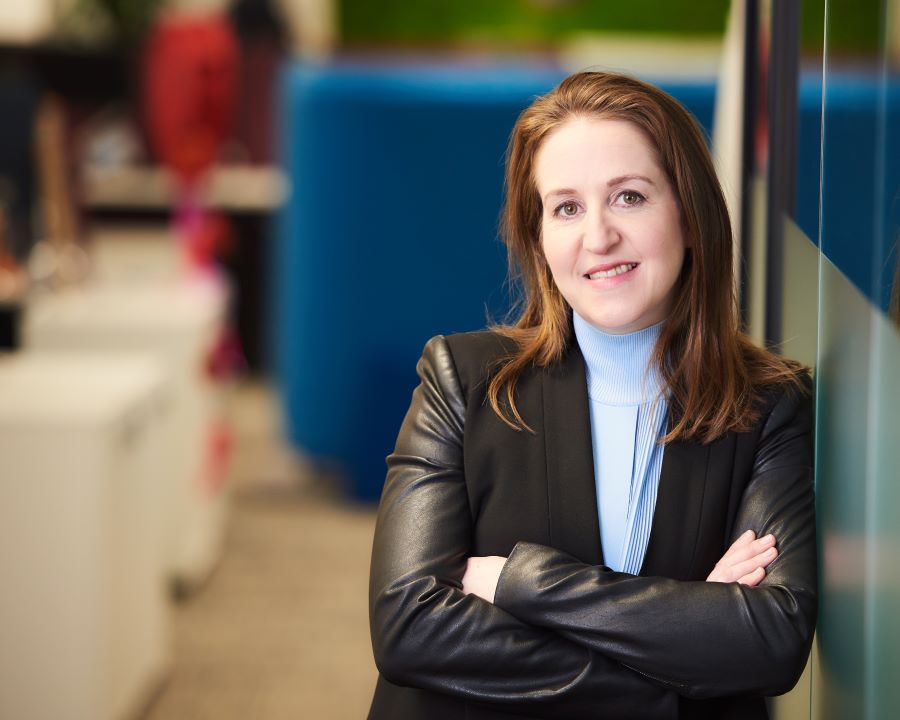 IMEX Group CEO Carina Bauer. Credit: IMEX Group.
A lot has changed since the last IMEX America show, held in September 2019. We'll spare the recap of all the grisly details, but suffice to say, the meetings and conventions world suffered an Ice Age brought on by COVID-19, a deep freeze that resulted in the cancellation of IMEX America 2020.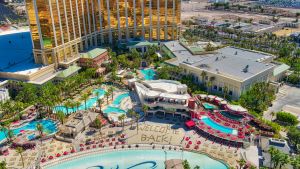 Who would've thought, back in 2019, that attendees would have to produce a document proving they were fully vaccinated against a global pandemic to enter a show, but that's the world we live in, as IMEX Group announced in early September that all participants would be required to provide proof of full vaccination before entering the event facility.
IMEX Group has detailed its full health and safety requirements and precautions on a dedicated web page: www.imexamerica.com/health-and-safety.
Now that the pandemic thaw is on and safety measures are firmly in place, IMEX Group is gearing up to roll out the meetings and conventions industry's marquee North American event, IMEX America, November 9-11 in Las Vegas in its first venture outside of Sands Expo.
Related: Lessons Learned From the Pandemic Experience, According to Meetings Industry Leaders]
Q&A With IMEX Group CEO Carina Bauer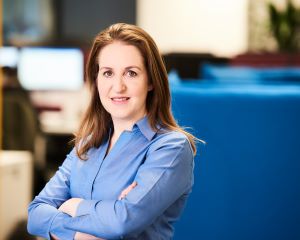 Meetings Today touched base with Carina Bauer, CEO of IMEX Group, to get a preview of IMEX America, get her perspective on how IMEX Group and the industry navigated the pandemic, and what her exhibition industry colleagues are saying about the current environment.
Meetings Today: You haven't held IMEX America in person since 2019. What has changed specifically with the event since it was last held in person?
Carina Bauer: We've moved venues, so it will have a different feel, and I think it will be nice for people to experience a different venue. Mandalay Bay has given us excellent opportunities to use outside spaces for education and its Shark Reef [Aquarium] for our Be Well Lounge.
There's going to be a big focus on the flow of the show when people are arriving. We also made a big effort in terms of looking at what we can do as far as the education and hosted buyer program, and we'll have wider aisles and a big seating area on the show floor.
The main tenets of the show will be familiar, and obviously we hope the borders remain open. We have commitments from Asian destinations, Africa and Europe, but depending on travel, it may have a more or less international feel. I think people will be surprised as to how strong the demand is from international companies and destinations to be there.
The key driver of the show is appointments, and we have high demand from the suppliers and the attendees.
What are some of the highlights of IMEX America 2021 that attendees can look forward to?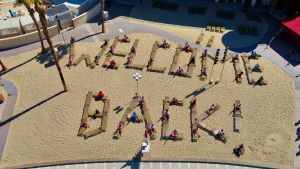 The show floor will be brought together with a Sustainability Village. We're supporting a lot of charitable organizations during the show and brought all of this together on the show floor with the People & Planet Village. I think it will give a very strong focus. The focus on sustainability will  rise again in our industry.
There will also be great sessions in the Inspiration Hub, and the team is looking at different formats as well. We've also expanded some of the programming on Smart Monday. We will be doing a track on event tech. We'll have keynotes as well as headliners, and Ted-type talks, and people will have the opportunity to do workshops as well. 
We'll have a Corporate Focus program on Smart Monday for corporate executives—a very small number of very senior execs from Fortune 2000 companies and leading their local or global meetings program; 20% to 25% of registration is for corporate so far. Also, some of the education will be outside, maybe in the Mandalay Bay Beach area.
Other highlights will include a Lip Smacking Foodie Tours [program]; a new "Mystery Tour"—you don't know what you're signing up for; and a back-of-house tour of Mandalay Bay and the MGM production facility.
We're building a hybrid studio on the show floor and building out the IMEX BuzzHub. We'll be utilizing that platform to broadcast from the show floor on Tuesday and Wednesday, with four hours of content each day—education, interviews, tours—for those who can't attend [in person]. It will be free for people to attend.
What health and safety protocols are you implementing for IMEX America 2021?
One of the great things about Mandalay Bay is that they upgraded their ventilation system. They replace the air in their hall 12 times an hour. We'll be adjusting the timing for buyers to get into the hall to spread that load.
Also, all IMEX America participants must provide proof of full vaccination against COVID-19 to gain entry to the show.
What lessons have you learned about the industry, and personally, since the onset of the pandemic?
I think the industry has been remarkably resilient, flexible and adaptable, really. I think we all kind of knew it was a great community, but that's really shown through in the partnerships that we built over many years that have been incredibly valuable to us and our partners.
If we didn't know it already, we learned how important those relationships were, and those relationships were built on years of face-to-face interaction. You just don't make many new contacts digitally. If anything, it shows how valuable face-to-face is. What a great community we are. People were so supportive of us and everybody.
Personally, I've learned a lot about communication—how important it is to communicate. And transparently; that has been vital. And how important it is to always be present and to be there and try to be empathetic and accessible under all circumstances.
What are your colleagues who hold large tradeshows and exhibitions telling you about the current situation, both in the U.S. and from a global perspective?
They're all talking about the Delta variant and health and safety. Many of them have already run events and tradeshows. What they're saying is very heartening. They're having successful shows. 
Everybody's seeing demand, and people are running successful, safe events. I think there's a lot of confidence. It's been a tough time both for events and the tradeshow industry—it's been a roller coaster. But in the end, I see a lot of positivity. It's not that everything's perfect and it's back to the way it was, but people are back to running shows again and have proven that there's demand for them, and safety. 
I think we've learned enough to understand how to put together a successful, safe show, and that's critical. There's a new flexibility and adaptability. Within reason, we can flex—and at the last minute—to make sure the show is successful and safe.
[Related: The State of the Industry Summit]
Has IMEX Group explored offering hybrid events or any other sort of events conducted via a digital platform?
Over the past 18 months we've been doing fully digital events. It's given us an amazing experience and knowledge. This year it's BuzzHub. We've also been doing smaller zoom events for our association, corporate and agency communities.
I think there's a question mark as to how the in-person and digital audience can react in the moment at the same time. For a tradeshow, we just feel that it's overly complicated. It doesn't make any sense. I think our experience tells us that if you go to an event in person you want to react in person.
That's why we're calling it a broadcast and not an event [at IMEX America], to give them a flavor and taste of some of the value of the show, but that value is in terms of content and not the tradeshow element. Of course, things may change in the future—we keep an open mind—but for now we think people are coming to our shows to do business face-to-face.
Learn More