The Latest Resort News for Your Next Meeting or Incentive in Hawaii (2021)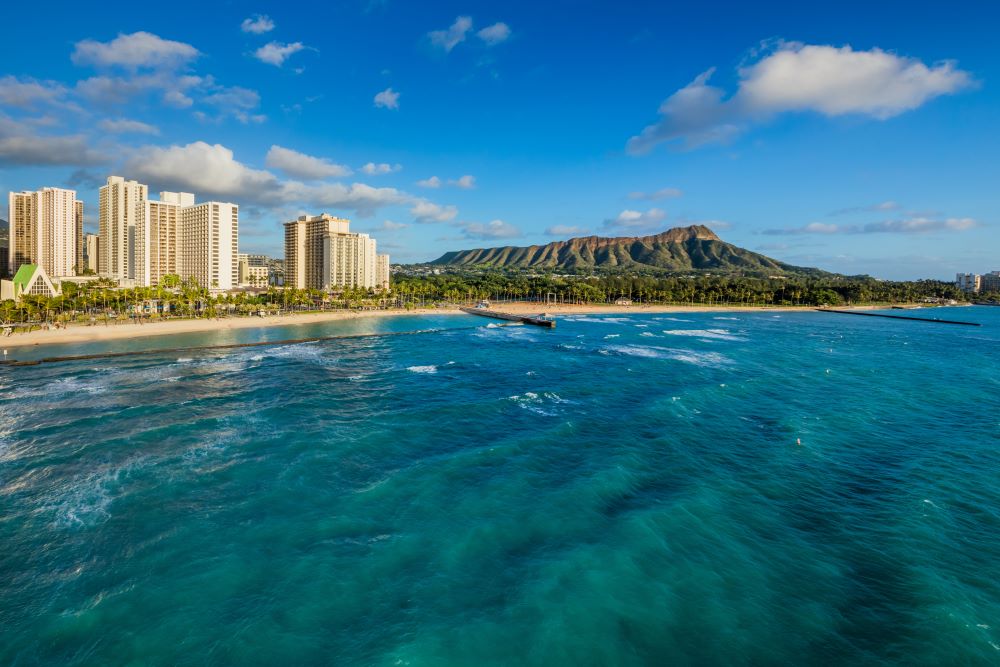 Waikiki Beach Marriott Resort & Spa
While the COVID-19 pandemic may have slowed meetings travel, many resorts and event venues didn't sleep, pumping investments into renovations, new spaces and creative programs to accommodate social distancing and experiential outdoor activities. 
Hawaiʻi's many stunning resorts, backdropped by ocean views and equipped with lush tropical surroundings, did just this and more. As you source properties for future programs in Hawaiʻi, here is a rundown of the most recent property news for you to consider. 
Oʻahu 
Waikiki Beach Marriott Resort & Spa 
Spanning 5.2 acres overlooking famed Waikiki Beach, Waikiki Beach Marriott Resort & Spa unveiled a multimillion-dollar reimagination. The refresh includes an update to all 1,310 guest rooms and suites and adds the new one-acre Queensbreak pool and amenity deck, which features two new pools, 30 cabanas and a new restaurant concept all overlooking the Pacific Ocean.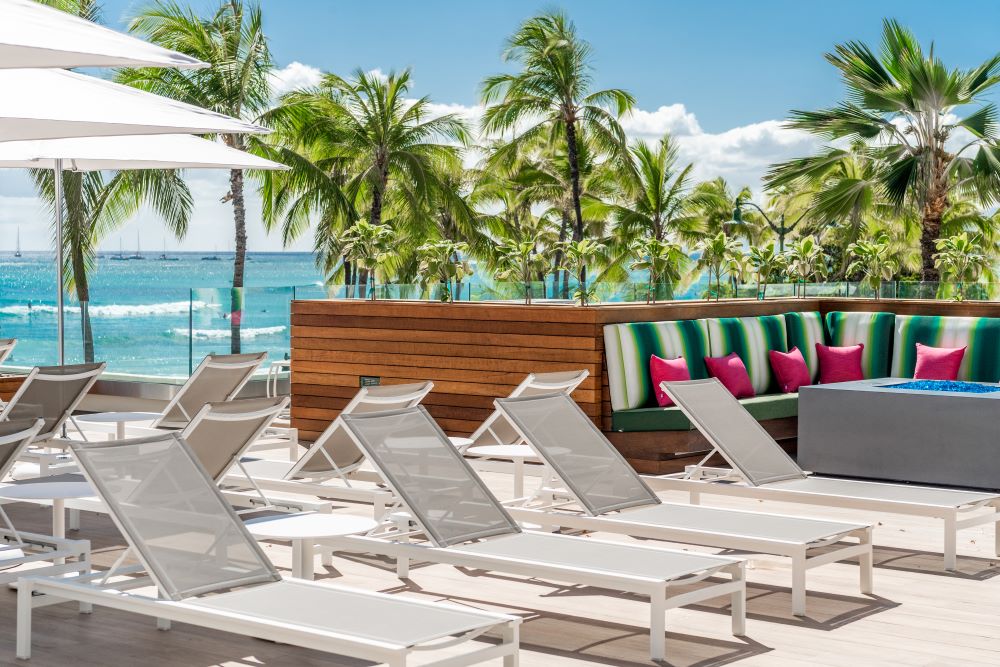 Set in two towers, the expansive guest rooms feature floor-to-ceiling windows, refreshed outdoor balconies and more. The resort also renovated its lobby area and 30,000 square feet of reimagined meeting and event space, including 19 event rooms, 16 breakout rooms and diverse outdoor spaces. 
Halekulani 
Another Waikiki Beach property debuts new spaces this fall with the reopening of Halekulani this month following a year-long restoration project. The hotel's physical infrastructure, public spaces, guest rooms and suites all received a refresh. Additionally, the Halekulani Fine Arts Collection will be introduced onsite.  
In late November, the hotel's iconic poolside restaurant, House Without a Key, will reopen following its own transformation with a redesigned entry, new shaded outdoor bar, state-of-the-art exhibition-style glass kitchen and contemporary furnishings.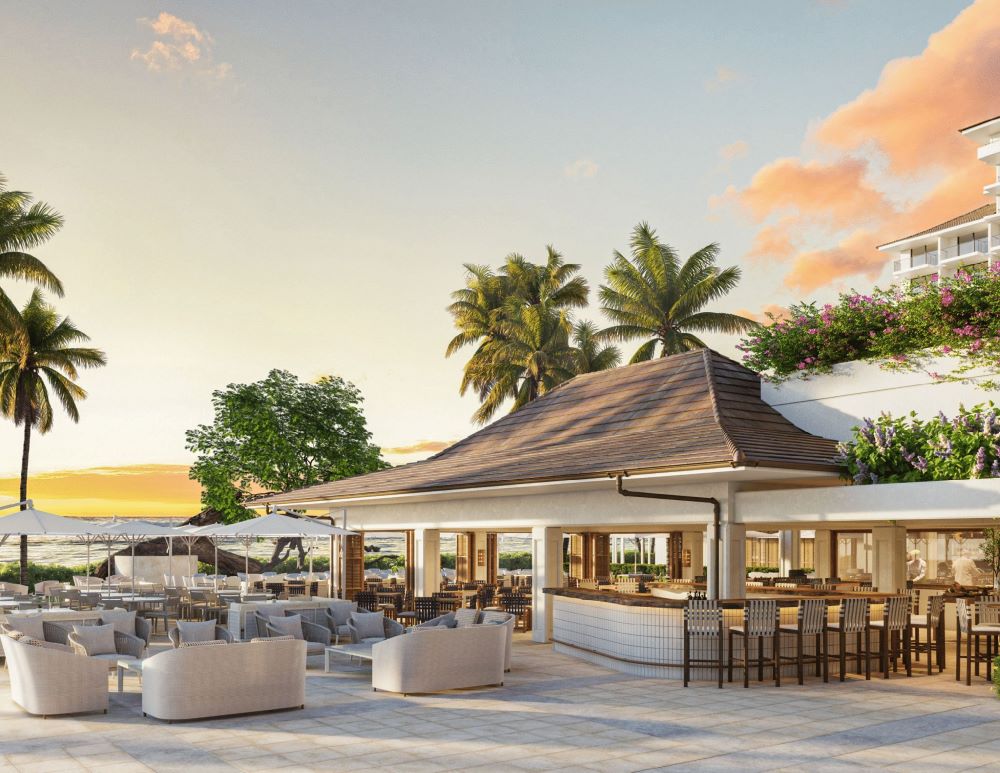 The Ritz-Carlton Residences, Waikiki Beach  
Traveling in small, contained groups—or "pod travel"—has been a popular way to conduct intimate meetings or leisure travel during the pandemic. In an industry first, The Ritz-Carlton Residences, Waikiki Beach introduced a "Pod Travel Concierge" to offer personalized service and access to exclusive experiences for guests traveling in pods.  
Guests who book any multi-bedroom suite have direct access to the resort's Pod Travel Concierge as an extended service and can enjoy safely curated excursions and socially distanced activities. For a "hotel-within-a-hotel" feel, travel pods can reserve an entire floor of 10 guest rooms and suites in the resort's Diamond Head Tower for extra privacy and separation from other guests. 
Groups in travel pods can also up the ante of their private experience by reserving the resort's entire 3,400-square-foot spa without having to share with other guests. The resort's Pod Travel Concierge can also help plan immersive experiences for the entire group. 
Maui 
Hyatt Regency Maui Resort & Spa 
Hyatt Regency Maui Resort & Spa, in Lahaina, recently wrapped a two-year, multimillion-dollar renovation of all 810 guest rooms, including 31 suites, and its lobby. The resort sits on 40 acres of tropical landscapes with oceanfront views along the three-mile stretch of the famed Ka'anapali Beach.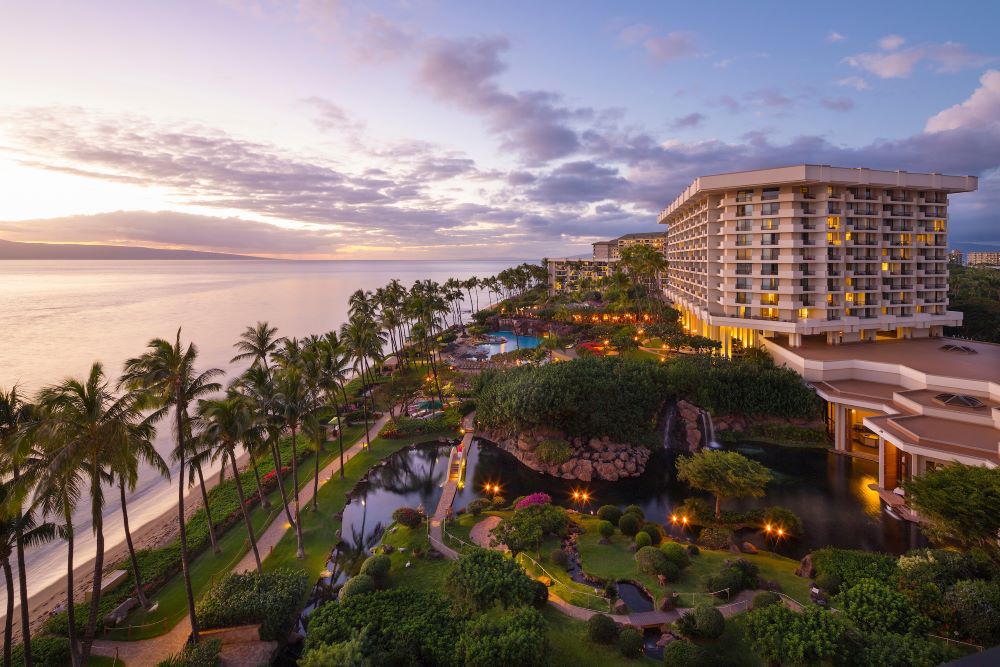 During the pandemic, the property has been converting its outdoor spaces, like open-air restaurants Japengo and Umalu, into private meeting areas for small groups, as demand for outdoor options has increased. 
Sheraton Maui Resort & Spa 
Also in the heart of Ka'anapali Beach, situated on 23 oceanfront acres, is Sheraton Maui Resort & Spa, which unveiled a total transformation of its lobby last year, with the centerpiece being a new wraparound lobby lanai and viewing deck with ocean views, as well as Ka'anapali's first lobby bar, The Sandbar.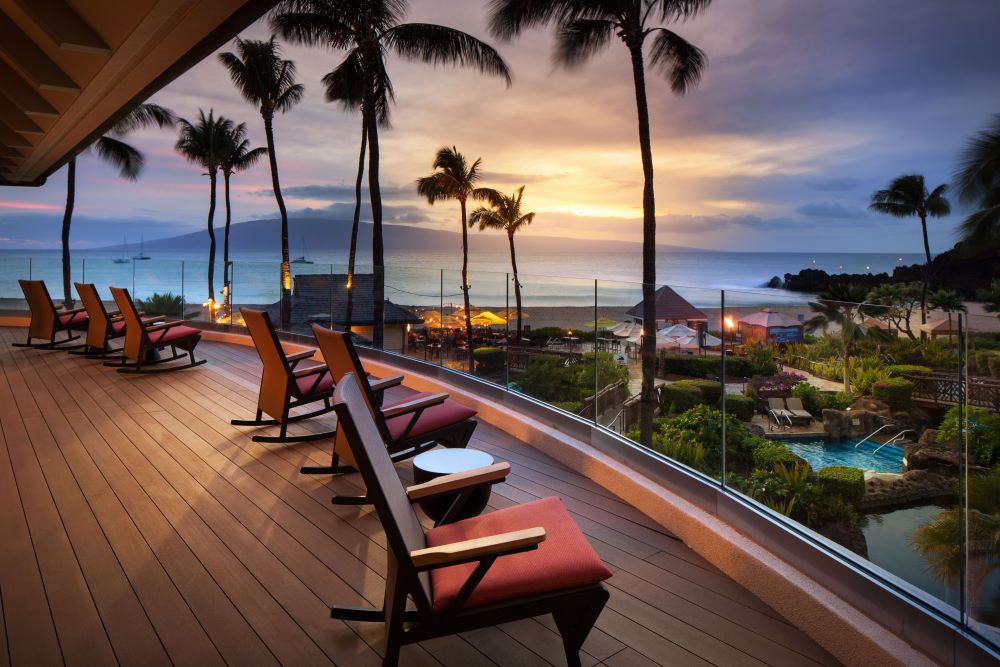 Attendees can now be greeted with a wow and a toast of appetizers and drinks while taking in views of Ka'anapali Beach and Pu'u Keka'a from lounge-style seating and rocking chairs before embarking on meetings or incentive programs within the resort's 42,300 square feet of space, including the 12,000-square-foot Ocean Lawn, which is the largest outdoor event space in Ka'anapali. 
Royal Lahaina Resort 
In 2020, Royal Lahaina Resort on Ka'anapali Beach completed $5 million in property upgrades, including new carpeting, fresh paint and furnishings in the guest rooms, plus a lobby makeover to welcome guests and a reimagined restaurant and lounge experience boasting unobstructed ocean and beach views. Redesigned oceanfront pools were also part of the renovation. 
The resort, which has 14,000 square feet of flexible meeting and event space, also rebuilt its collection of private beachside cottages with all new exteriors and interiors. Energy efficiency improvements, including solar paneling, and added safety measures such as upgraded cleaning protocols, pre-arrival check-in via text messaging, express checkout and contactless menus and guest information, have been made to enhance safety and sustainability. 
Wailea Beach Resort 
High-end meeting and incentive groups will get a boost at Wailea Beach Resort with the introduction of its new Sundeck Collection accommodations. These ground-floor guest rooms have private decks that add 150 square feet of outdoor living space directly off the rooms and are within steps of the ocean and the resort's five pools.  
The 22-acre resort overlooking Wailea Bay also recently wrapped over $100 million in renovations, which included 30,000 square feet of indoor meeting space and 72,000 square feet of outdoor venues that can accommodate groups from 10 to 1,500.  
[Related: Meeting and Incentive Options in Maui for Memorable Group Experiences]
Island of Hawai'i 
Outrigger Kona Resort and Spa 
Outrigger Hospitality Group welcomed Outrigger Kona Resort and Spa into its portfolio in August. Perched above lava-rock cliffs on the Island of Hawai'i's Kona Coast, the 22-acre resort debuted more than 500 guest rooms and suites with private lanai, the Ho'ola Spa, a wedding chapel, fitness center and two restaurants.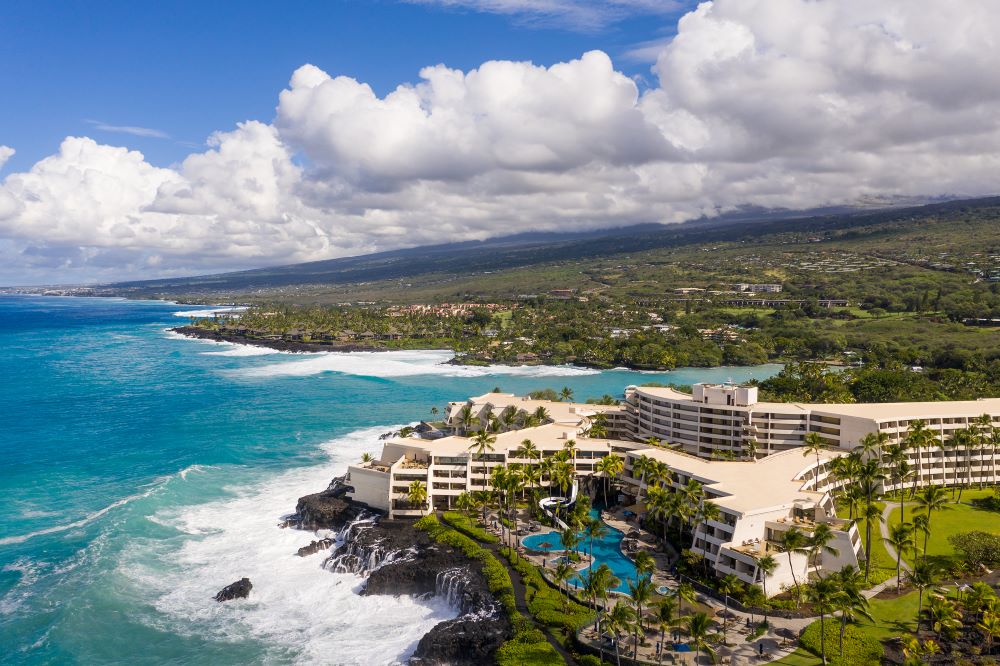 The resort's convenient location, less than 30 minutes away from Kona International Airport, is a plus for meetings and events, along with the resort's more than 100,000 square feet of meeting space. Four indoor venues, oceanfront breakout rooms, an onsite convention center with a 10,000 square-foot ballroom (the largest on the Kona Coast) and a variety of scenic outdoor spaces are available for groups.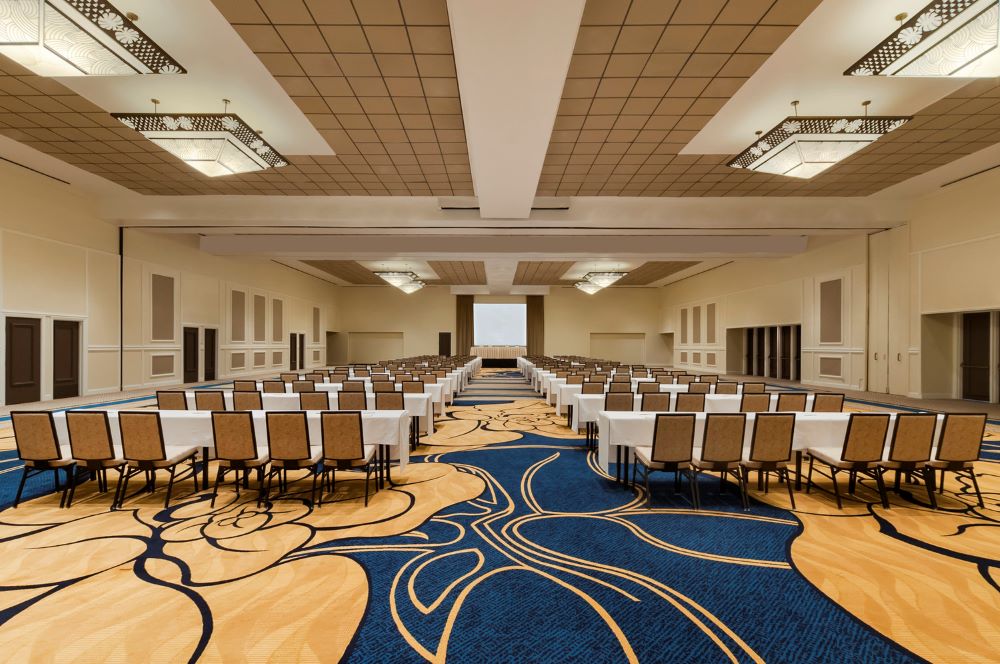 Westin Hapuna Beach Resort 
The stunning Westin Hapuna Beach Resort on Island of Hawai'i's Kohala Coast is a meeting and event haven, boasting 249 guest rooms and suites, 85,000 square feet of event space, the award-winning 18-hole Hapuna Golf Course designed by Arnold Palmer, and more. Now, through a partnership with the Hawaiian Legacy Reforestation Initiative (HLRI), it will offer a new CSR opportunity for groups.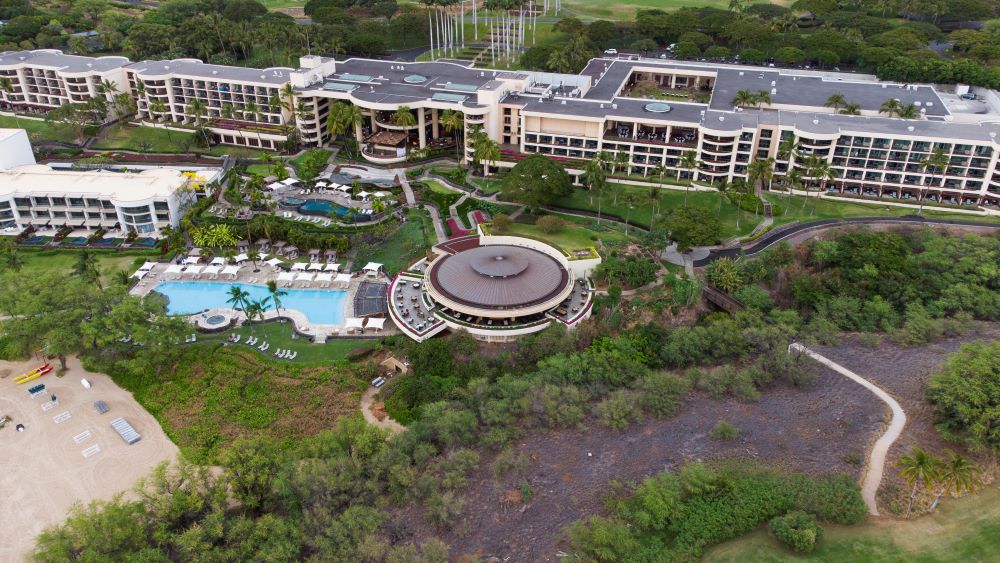 The resort and HLRI partnered to help create the first-ever Hawaiian Legacy Forest to be on a resort property, providing a home for some of Hawai'i's rarest and most iconic plant and bird species via the planting of 100,000 Milo Legacy Trees. Groups can aid in the creation of this endemic forest by planting themselves or by donation. Entire groups or individuals can sponsor Legacy Trees, which then are planted on property by the attendees. 
Royal Kona Resort 
Meetings and events will get a boost at Royal Kona Resort, which has 10,000 square feet of event space, following the completion of a $15 million renovation to its 436 guest rooms and suites and its oceanfront pool deck. The new guest room style draws inspiration from the tropical surroundings and beauty of the islands with modern coastal inspired decor and finishes, teak furnishings, colorful natural fabrics and marble wet bars outfitted with coffee makers and mini refrigerators. The newly refinished pool deck features luxurious new teak furniture, beach umbrellas and pool cabanas. 
King Kamehameha's Kona Beach Hotel 
Following an extensive renovation in November 2020, beachfront King Kamehameha's Kona Beach Hotel, facing Kailua Bay, debuted 452 updated guest rooms and suites. This, plus 28,000 square feet of indoor and outdoor event space, makes this property an even more attractive Kona home base for groups. 
Notable meeting spaces onsite include the Kamakahonu Ballroom, the property's largest indoor space at 5,200 square feet; five conference rooms; the lush Honu's Lawn, which can accommodate 200 to 400 complete with beachfront views and cabanas; and the oceanfront Luau Grounds, which can host groups as large as 600. 
Read this next: Meetings Today Helps Bring Back Meetings to Hawaii