L.A. Hosts First City-Wide Convention Since Onset of Pandemic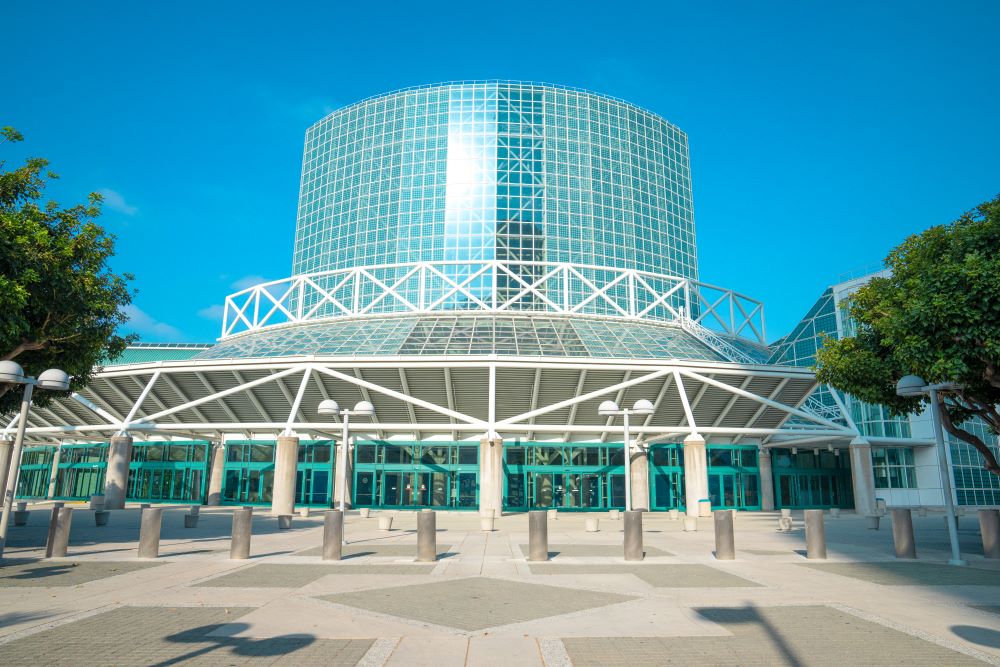 Los Angeles Convention Center. Courtesy Los Angeles Tourism
Los Angeles Tourism announced that Los Angeles hosted its first city-wide convention since the start of the COVID-19 pandemic. The city welcomed more than 2,800 attendees for the American Academy of Otolaryngology Head and Neck Surgery Foundation (AAO-HNSF) at its Annual Meeting and OTO Expo, which took place at the Los Angeles Convention Center (LACC) early October 3-6.
The event is a significant step for the nation's second-largest city, which remained largely shut down for meetings and events until earlier this summer. As a result of the convention, AAO-HNSF contracted with 14 hotels in Downtown L.A. and in total resulted in an economic impact of $9.2 million.  
"Downtown Los Angeles is once again filled with the buzz and energy that only comes from group business," said Darren Green, chief sales officer of Los Angeles Tourism, in a press release. "We've worked diligently to ensure professional meetings and events are brought back in a safe and responsible manner. It was an honor to host this incredible group of medical practitioners in Los Angeles, and their success bodes well for the future of meetings and events in our City of Angels."
A Focus on Safe Events
Restarting the meetings and events industry safely in L.A. has been a top priority for the city and CVB. In May this year, Los Angeles Tourism came forward as the first destination marketing organization in the country to partner with CLEAR, giving meeting and event planners priority access to CLEAR's new Health Pass, which allows individuals to download an app to their phones where they can upload lab results (such as from a COVID-19 test), take health survey screenings for possible symptoms and upload their COVID-19 vaccine records.
Vaccination rates in Los Angeles County are also higher than the national average. All of this, and other considerations, combined to help the large city-wide move forward.
"This meeting was made possible by the extraordinary collaboration we received from the Los Angeles Convention Center and L.A. Tourism throughout the entire process," said Dr. James Denneny III, executive vice president and CEO of AAO-HNS. "They were instrumental in helping us choose our special event venues and COVID-19 monitoring services and identifying enthusiastic local staffing, which contributed greatly to our success. They delivered on all promises, and our experience overall was even better than we had hoped for under the fluctuating conditions. Our attendees routinely praised the facilities, service and safety throughout the meeting.
"I would like to offer my sincere thanks to the wonderful individuals associated with planning and executing a most memorable 125th anniversary meeting in Los Angeles. We look forward to our return in 2029."
[Related: The Sun Rises Again in Los Angeles for Meetings and Events] 
City-Wide Conventions' Economic Impact for L.A.
Conventions represent a significant economic impact for L.A. In 2018, citywide conventions held at LACC drew more than 400,000 attendees who booked 401,154 room nights and generated $341.7 million in direct spending. 
"City-wide conventions are crucial for the recovery of Downtown Los Angeles," said Ellen Schwartz, general manager of the LACC. "The success of our first city-wide event since before the pandemic proves that we are ready and able to deliver safe event experiences for large groups."
AAO-HNSF marks the start of L.A.'s return to citywide conventions—four additional events are on the books for the calendar year, including Linux Foundation KubeCon + CloudNativeCon, GSMA Mobile World Congress, The McCourt Foundation LA Marathon and the National Science Teaching Association NSTA Area Conference.
Read this next: 3 Health-Screening Solutions for the Return of In-Person Events
This article is based off a press release from Los Angeles Tourism