Arlington, TX. Can. Do.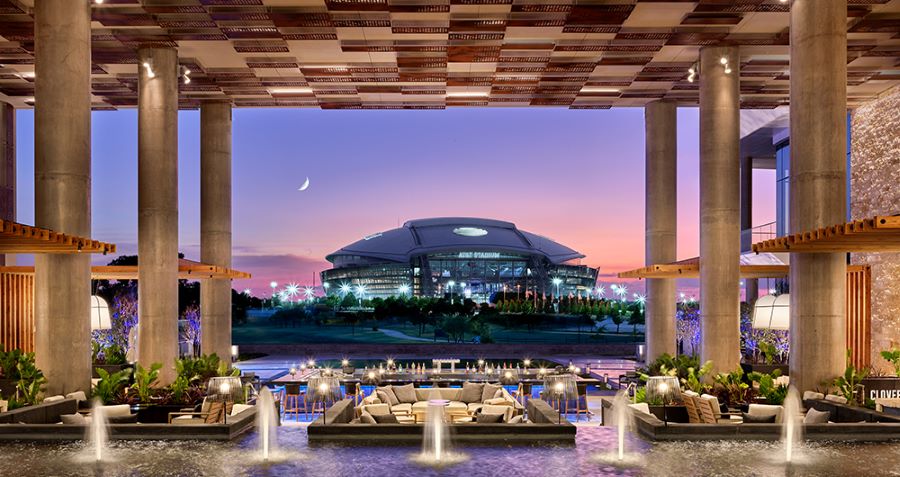 Meetings with the best views in Texas.
Every successful meeting, group tour or event can be broken down into two key elements: work and play.  
Nail them both and your event will be a hit. But to do that, you need the right space, flexibility, access to airports, hotels and a ton of fun stuff to do in your "down time." (Is it really "down time" if you spend it on a 21-story-high roller coaster or the upper deck of a rowdy NFL stadium?)  
 
Arlington, Texas, is probably not the first place you think of, but that's just one more reason it's perfect. We'll break down why Arlington is the "Can-Do City" and what makes our approaches to both work and play so different.  
The Work 
Meetings and events need space that works for whatever is planned. That means solutions for every budget and flexible spaces (both indoors and out) that can meet any tech and safety needs with ease. Arlington is loaded with venues from small to huge, and there's more on the way. In 2024, we'll be adding the highly anticipated Arlington Convention Center and Live! by Loews Arlington hotel, which will bring another 888 rooms and 216,000 square feet of event space to the city.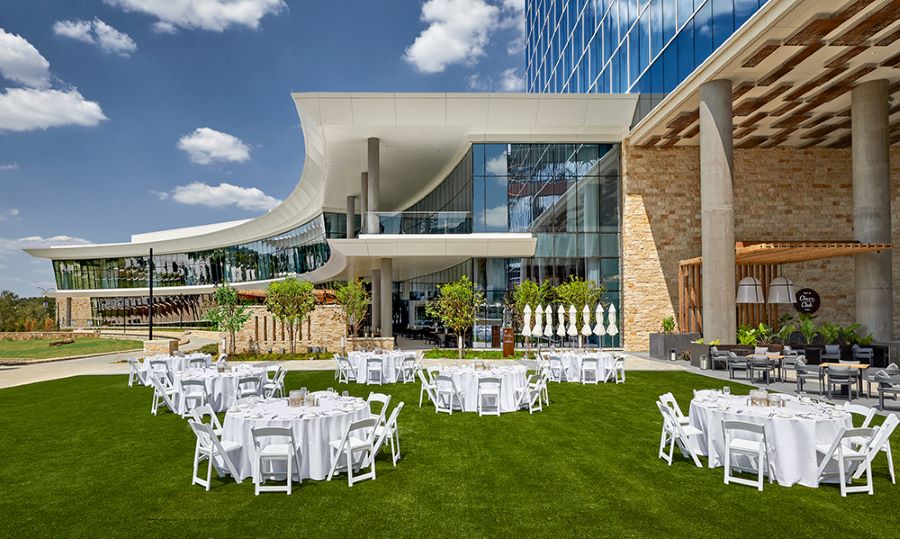 Speaking of hotel rooms, we've got a lot of them. From cute rooms with low rates to stunning five-star properties, there are so many hotels to choose from. If you need help working out a room block, we'd be happy to help. And getting to them is a breeze—it takes about 10 minutes to get to your room from DFW Airport.  
 
And it's not just getting to your hotel that's easy. Because Arlington isn't the first place people think of, it's not nearly as crowded as the normal destinations. Once your guests have checked in, they'll appreciate the central, walkable location of Arlington's convention campus near the fully redesigned Esports Stadium Arlington + Expo Center. The new space goes far beyond gaming, offering 90,000 square feet of meeting space, all on one level, including Exhibit Hall, Grand Hall and meeting rooms, as well as 50,000 square feet of column-free exhibit floor.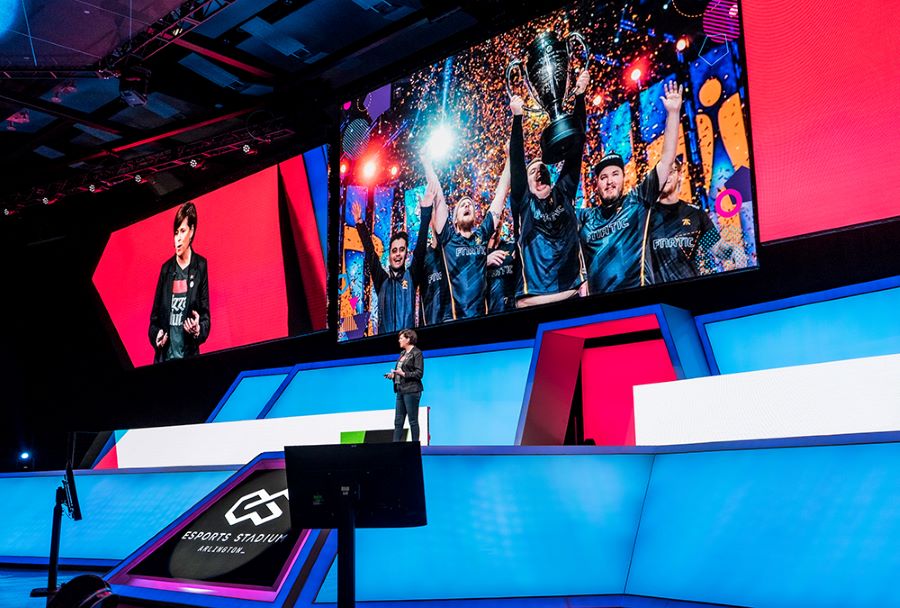 This huge new venue has the most extensive and technologically advanced LED/audio setup available and offers seating capacity for up to 2,500 guests. Meeting space is divisible for breakout sessions, and individual climate, lighting and sound controls and dedicated internet and telephone services are also available. And no matter how large your group is, you want to give your guests the greatest possible culinary experience. We provide customized catering options from our full-service banquet kitchen, which uses the freshest ingredients.  
Safety is paramount. If you're looking for outdoor options, we've got you covered. Meetings in the Can-Do City can easily go open-air with over 66,000 square feet of outdoor space available. Our 150,000-square-foot convention space and 50,000-square-foot ballroom also leave plenty of room for guests to spread out.  
The Play 
What you do with your time outside of the meetings or events can turn a really good, productive trip into one that your guests remember for the rest of their lives.  
NFL, MLB, a world-class theme park, tons of live music, amazing food and local breweries are waiting to be discovered—it's all here. Even if you're not a Cowboys fan, AT&T Stadium is a must-see marvel. The largest stadium (by seating) boasts a retractable roof and one of the largest HD screens in the world at 175 feet wide!  
Six Flags Over Texas is a huge park with over 40 attractions, 13 roller coasters, three water rides and more.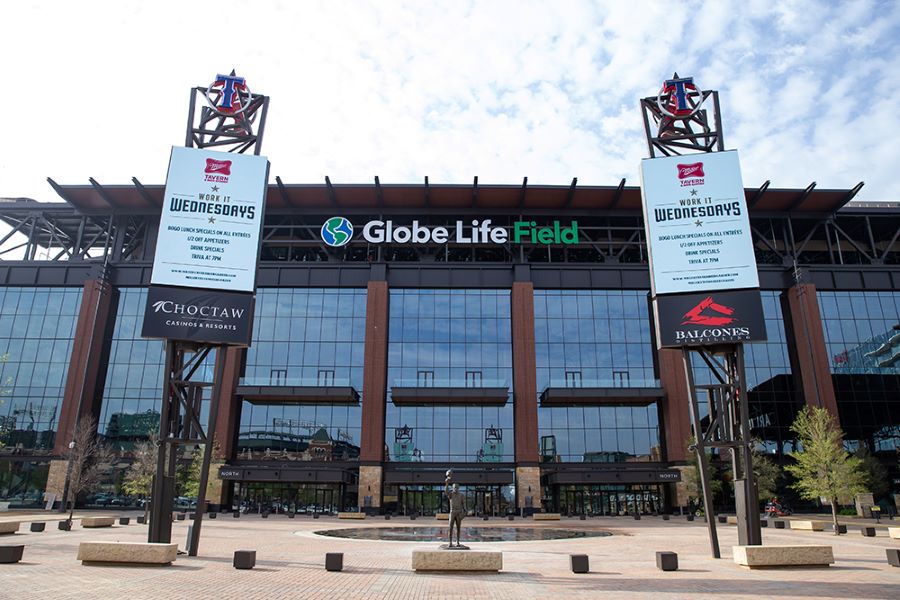 If your group prefers things a little more relaxed, the BBQ, live-music scene, breweries and restaurants are enough to fill a week of exploring. Arlington was recently certified as a Music-Friendly Community, and it doesn't take long to hear why. Just spend one evening at Texas Live! and you'll understand. The $250 million world-class dining, entertainment and hospitality district nestled between Globe Life Park and AT&T Stadium in the heart of Arlington is always rocking.  
Nailing It 
We know meeting planning can be hard. But it can also be really easy. Especially in the Can-Do City, where planning, travel, work and play is all a breeze. Plus, we're here to help. So if you have a hard time deciding between going to a game or taking your group to see a show at Texas Live!, we can help break the tie. We're here to help you find the right meeting space, caterers and hotels, and we'll make your vision come true within your budget.  
Nail the work and the play in the city where "can't" doesn't exist.  
 
See you soon.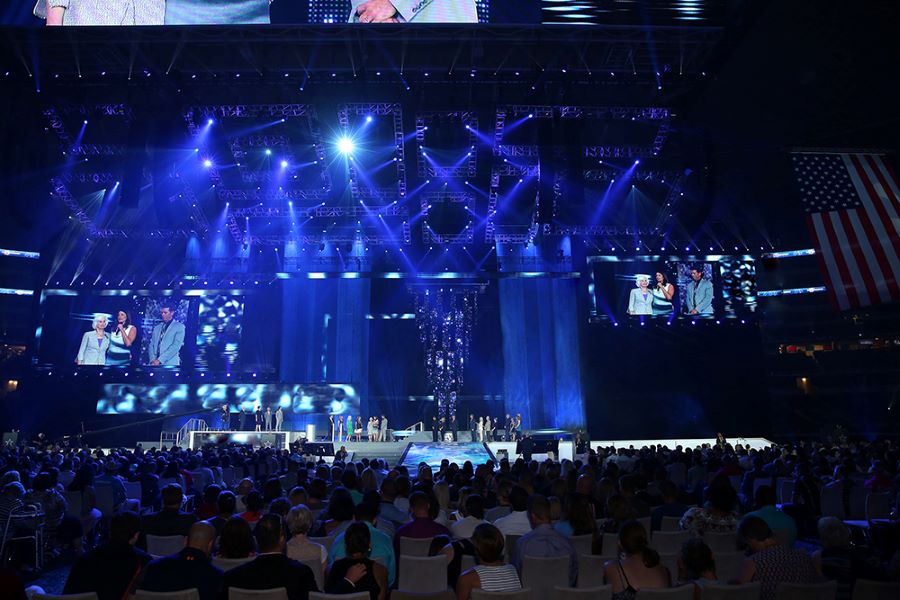 Connect
Arlington CVB
1-800-433-5374
www.arlington.org/meetings-conventions