3 Trends Resort Properties Are Seeing in Meetings Right Now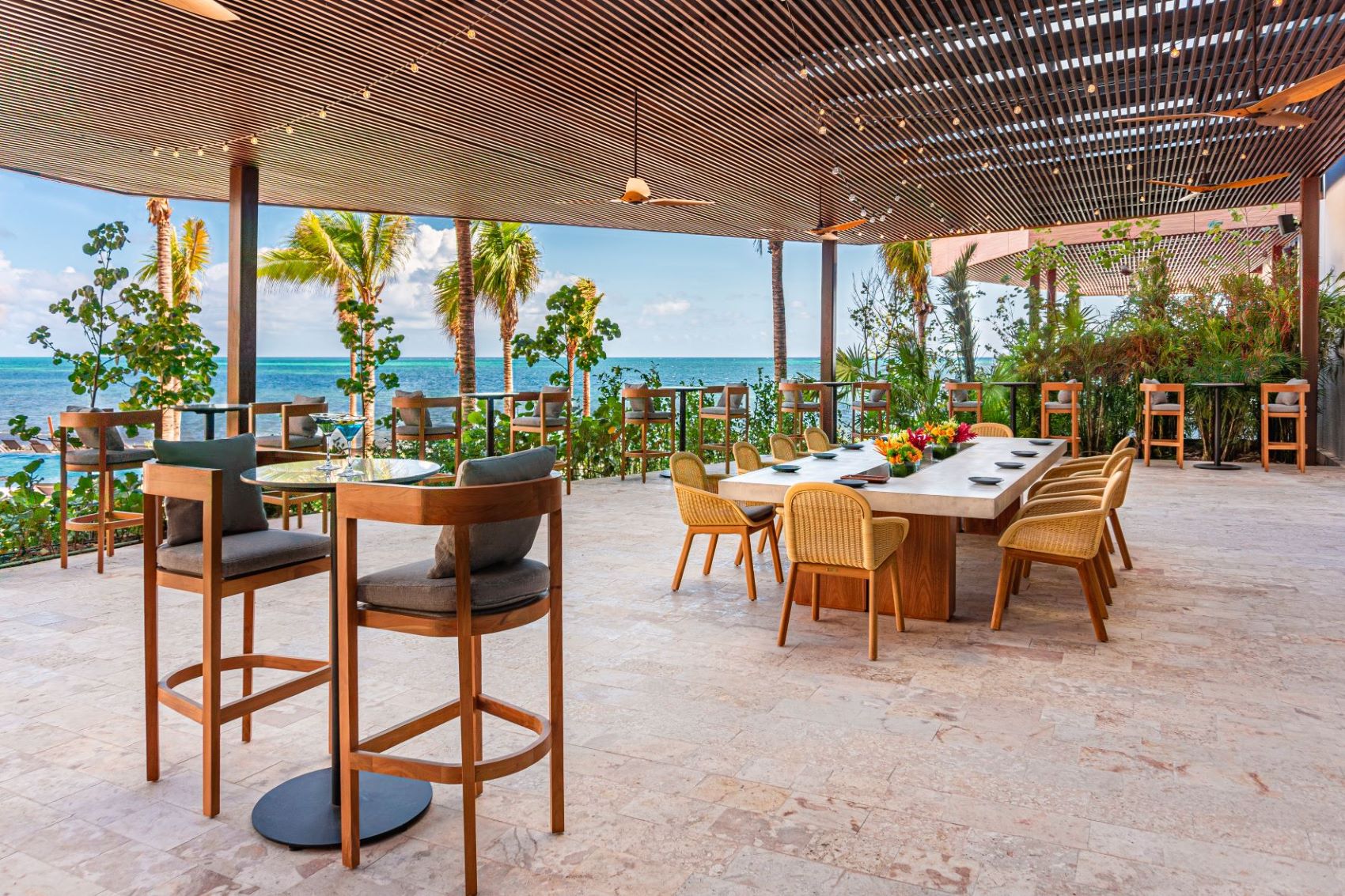 Hilton Cancun, an All-Inclusive Resort
Meetings at resort properties—especially in serene, unique locales like Hawai'i, the Caribbean or South America—are perpetually appealing to attendees. Immersive experiences are in no shortage, and in some Caribbean and Latin American destinations, there's no major time difference.  
Those are just some reasons "why our resorts are doing incredibly well," said Louise Bang, regional vice president of sales and distribution for Marriott's Caribbean and Latin America collection of its Convention Resorts Network. (The collection spans 300 properties across 36 countries in this region.)  
What else can planners expect when booking resort meetings in these parts of the world? We break down three noteworthy trends. 
1. All-inclusive properties with plenty of outdoor space. 
This is a trend resorts are continuing to see as the pandemic enters its third year. Groups want to keep their members safe while traveling, and all-inclusive properties (especially ones with plenty of room to spread out outdoors) continue to be appealing.  
"There's a lot of growth in that area," Bang said. "We've also had a lot of requests for full hotel buyouts, and that's where all-inclusive comes into play as well. People want to have their team safe. They have confidence in Marriott given our protocols, our Commitment to Clean.…They want to make sure that wherever they go, they truly do spend time together." 
The balmy weather in these regions is certainly a plus, as attendees might feel more comfortable in the fresh air.  
"When you talk about meeting space, there's something pretty magical about going to a resort and arriving at the hotel and right from the lobby you've got that ocean view and wide, sandy beaches ahead of you," Bang said. "And you walk into the meeting space and many of our hotels in the region will have views to the ocean or outdoor areas where you see the palm trees blowing in the wind, the sun rising or setting.…The region really caters to a much more immersive experience." 
Another draw when it comes to all-inclusive resorts: the abundance of onsite entertainment and dining options. Lisett Díaz, director of sales and marketing for Hilton Cancun, an All-Inclusive Resort, said she is also seeing an increased demand for corporate meetings at all-inclusive properties, partly for this reason. 
"Meeting planners are looking for resorts with a variety of dining options and entertainment programs," she said. "Our resort offers exceptional meeting facilities, coupled with all the amenities that allow for the meetings and events attendee to truly enjoy and curate their experience without leaving the property."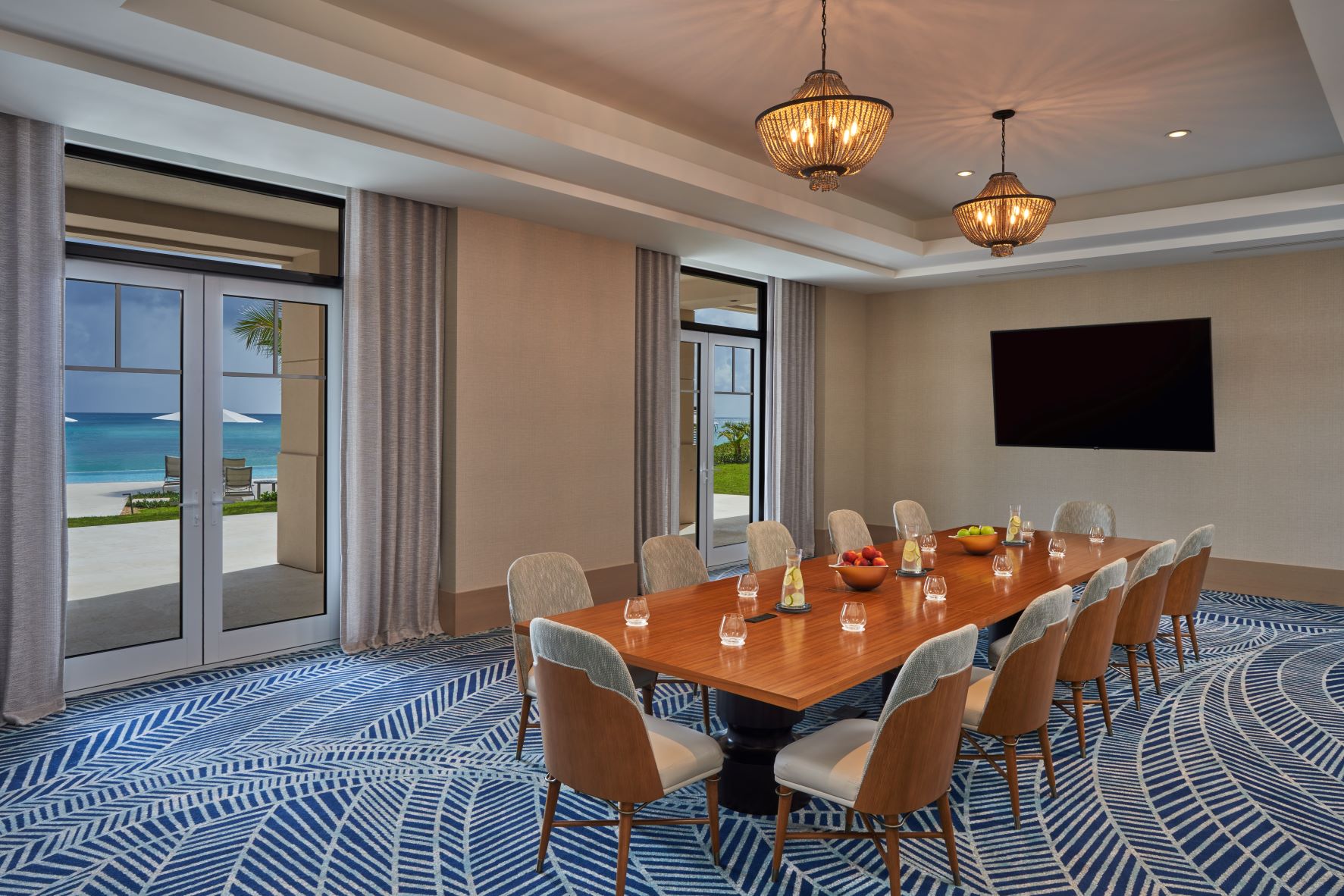 2. Purposeful travel and meaningful experiences. 
Perhaps even truer than before the pandemic, resort meetings—especially in the corporate sector—are a way for groups to gather in person to achieve specific goals like creating a vision for a new product or nurturing talent and company culture. And a surefire way of fast-tracking those goals is getting groups out of their comfort zone. 
"There are three things that really distinguish [the Caribbean and Latin America]," Bang said. "One is the culture, another is the gastronomy, and then there's the natural architecture and landscape. Groups are really searching for those three things—they want authentic experiences. They want something that's going to be meaningful to them. They want to get away because they haven't traveled in a while, or they really need to create those bonds, but they want to nurture themselves as well. I think all of those aspects are something that we deliver in the region." 
[Related: Stunning New Coastal Hotels in Bermuda, Thailand and Turks and Caicos]
At Disney resorts—which counts Aulani, a Disney Resort & Spa in Hawai'i in its portfolio—the House of Mouse's meetings and events team has always leaned into storytelling and one-of-a-kind experiences to create something special and worthwhile for groups. 
"Meeting professionals tell us that content and experience are important trends right now," said Maryann Smith, vice president of sales, services and events for Disney Destinations. "In fact, we have a whole discovery process so clients can identify the experiences they want to create, what they want attendees to learn and how they want attendees to feel. The end result: Attendees feel like they made meaningful connections and spent quality time attending an in-person meeting." 
3. Individual incentives. 
A budding trend that Bang is seeing at her collection's resorts right now is the demand for giving individual incentives. (Instead of traveling as a group for an incentive program, an attendee has the option of traveling individually at a time that they prefer). 
"There's certainly some appetite for it," Bang said, "but we've actually seen a return to normalcy in terms of [incentive] requests. I think people want to get together as a group. They want to see each other. They miss each other. As humans, that's what we enjoy." 
She also added, "In many cases it's become a talent recruitment tactic, of [letting potential employees know that] we do incentives to these locations, or these are the profile of hotels that we booked for these incentives. We're certainly seeing that." 
Read Next: 5 Incentive Travel Trends to Watch