A Convention Center Designer on Prioritizing the 'In-Between' Spaces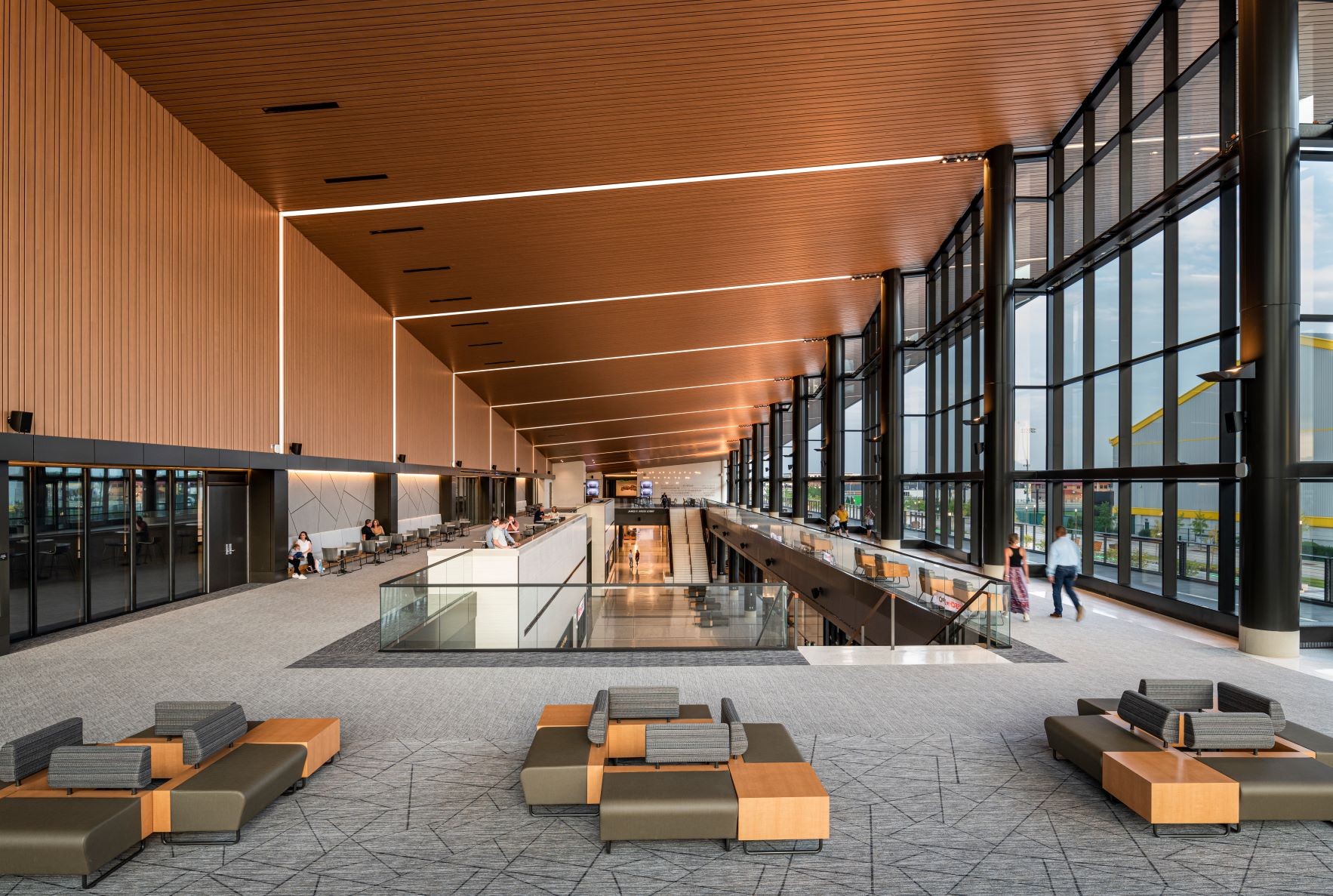 Resch Expo in Wisconsin, which opened in 2021. Credit: Peter McCullough
If you think about the last tradeshow or conference you planned, where did attendees do the most networking onsite? Where were new connections made? (Sometimes the most important reasons why they attend a convention.) It's likely the answer is everywhere but the ballrooms—but rather, in between meetings or sessions. 
This idea has greatly transformed the way architects and designers think about convention centers, especially in terms of making these liminal spaces their core features. Michael Lockwood, senior principal at Populous and design director of the firm's convention center practice, has been responsible for a number of new and renovated convention center projects over the years—such as San Antonio's Henry B. Gonzales Convention Center, the Resch Expo in Wisconsin and ICC Sydney in Australia—and is working on several new ones slated to open this year. 
"We're in the position of designing facilities where actually meeting somebody at a convention is not an accident," he said. 
Below we chat with Lockwood about the ways in which convention center design is changing and why planners need to prioritize the liminal spaces in these facilities. 
Meetings Today: So what exactly is an "in-between" space in a convention center? 
Lockwood: Liminal space is the space in between, and from an architectural point of view, that can mean different things in different building types. Each building has its own primary programmatic elements—for a convention center, it's always been exhibit space or ballroom space. We've found over time that the liminal space is really where people want to be, as opposed to need to be.  
You might go to a conference or a tradeshow to absorb information or content in the meeting rooms and ballrooms. But really, where you may want to be is in the in-between spaces, because that's where you're going to bump into a colleague or plan to meet somebody that's there. It's where you might refresh or start a conversation. It's the in-between spaces that we found are actually providing such a better experience, such a higher value, reinforcing the reason why you go to the convention in the first place.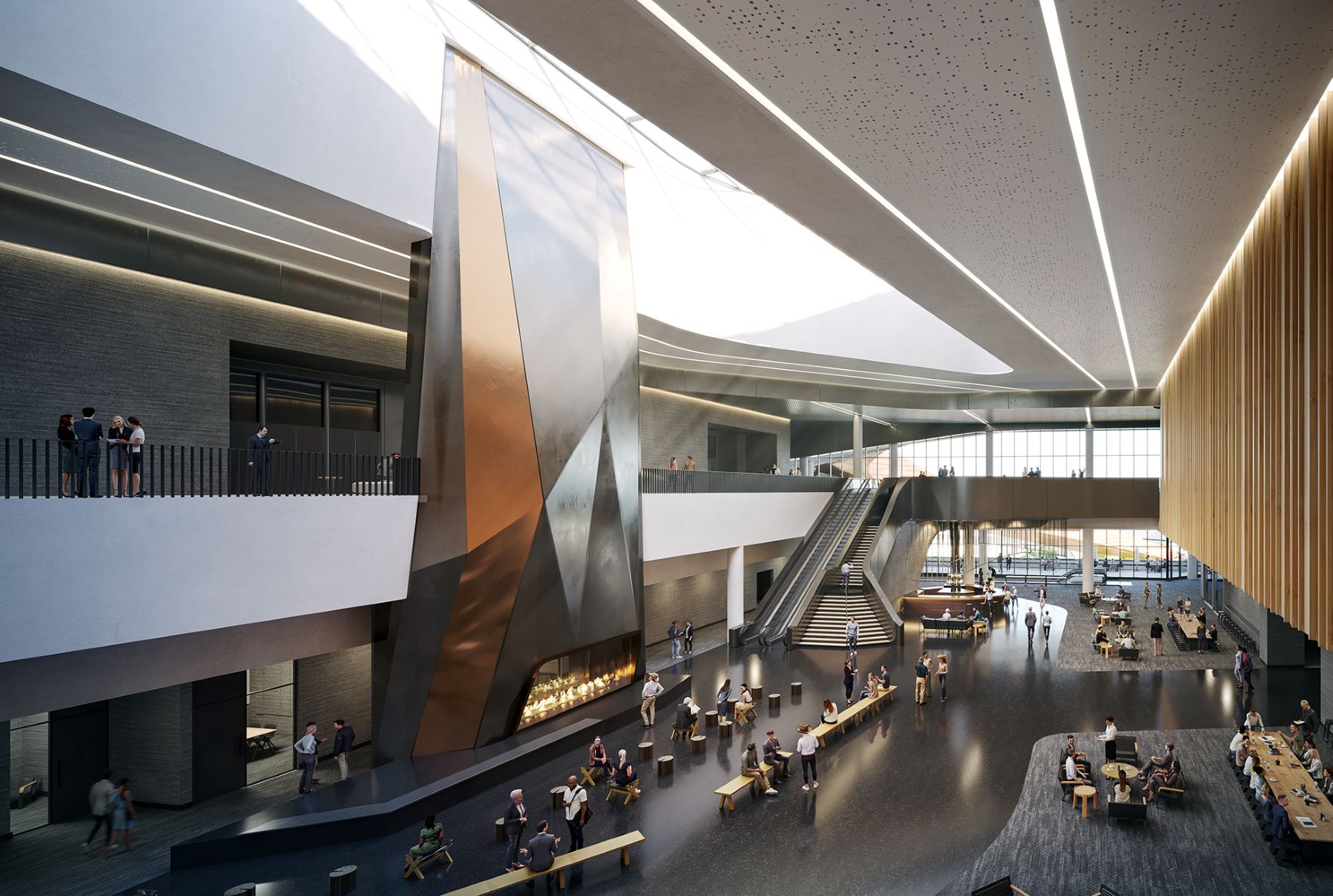 MT: What are some examples of these spaces from recent projects? 
Lockwood: For our project in Calgary, the BMO Centre expansion, we went all in on this concept. We created the Exchange, the central space that is the crossroads of the building. Every meeting room or corridor, every element of circulation leads you to this space by design. It's got a massive fireplace that opens up to a great skylight. It's got a bar and a grandstand. It has all kinds of furniture and features. It's probably where you're going to spend most of your time. Ideally you want to come back to this place again and again.  
MT: How else are you seeing convention center design change as you work on upcoming projects? 
Lockwood: At Populous, we design public assembly buildings: sports arenas, stadiums, convention centers, ballparks. I would say a general trend across these building types is that consumers or attendees are placing a much higher value on the out-of-seat or out-of-box experience. These parallels are fascinating, where you look at an NFL stadium, the social spaces are at a high premium, high priority. At convention centers, it's the lobbies, prefunctions and social spaces that are really what people are investing their time and money into.  
MT: How else can convention center design impact a meeting? 
Lockwood: One of the convention center's core components is to maximize the economic impact of the destination in which it sits. That means people staying in hotels, eating at local restaurants, shopping local shops. If you can get them to engage in the local community in a more meaningful way, I think the building can actually be a contributor to that.  
Instead of being a box that keeps them in, it needs to be an expression of the destination that lets them out. I think many planners understand this. The buildings need to work with them, not against them. They need to allow for views out, for easy connections to the outdoors, whether that be balconies or just a simple way to walk out of the building and into a restaurant. 
​​​​​​Read Next: Contract Tips for Working With Convention Centers During the Pandemic