What Components Make Successful Agriculture Meetings?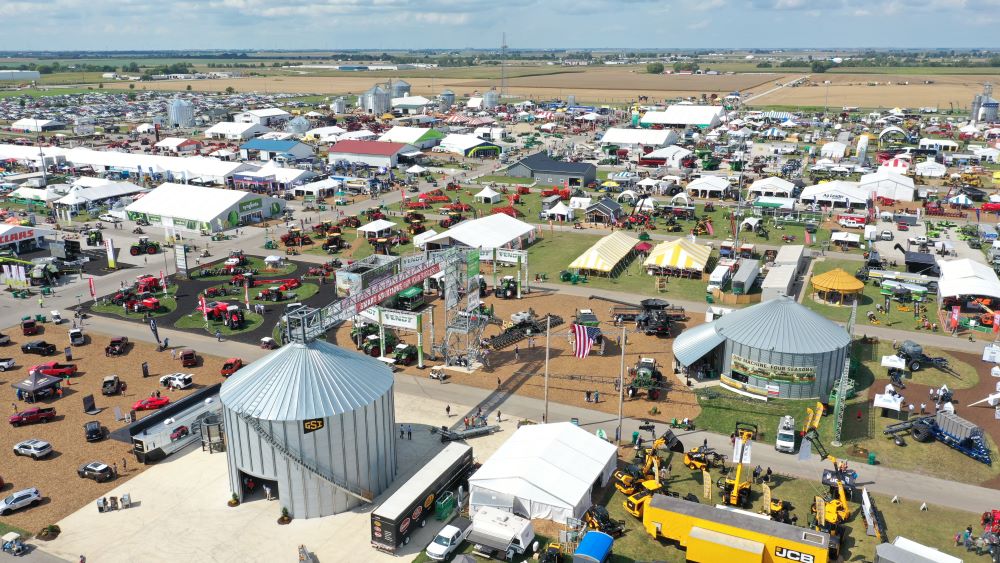 It's no surprise that some of the country's biggest agriculture shows have made the Midwest their preferred region. Located in America's heartland and home base for many farmers, major equipment players like John Deere, and universities with rich ag programs, the Midwest has the expertise, venues and passion for key agriculture expos. 
We spoke with some leaders in the ag meetings field to discover what the necessary components are for a successful, modern-day agriculture show, and where the industry is heading.  
Permanent Locations With Large Footprints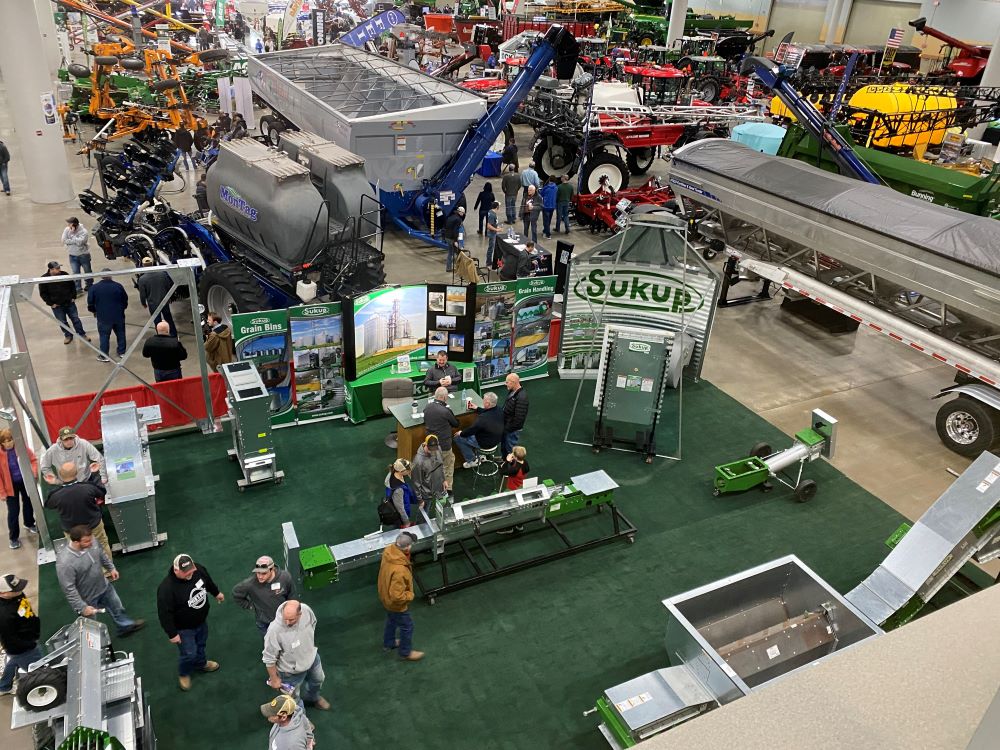 The Farm Progress Show—the nation's largest outdoor farm event—alternates between two permanent locations in Boone, Iowa, and Decatur, Illinois. Don Tourte, senior vice president of sales and events for the Farm Progress Show, has seen the event and the agriculture industry evolve substantially over his 24 years working on the show. After enduring a bad storm during the 2003 event that dumped sheets of water onsite, his team saw the need to make future shows more weather independent. 
"There's a lot more electronics involved in the shows today," he said. "Our exhibitors pay a lot of money on the show…[it's important] having a show site that isn't going to rain out."  
After settling on the two sites in Iowa and Illinois, $10 million was invested in each site to make them the permanent homes of the show, armed with the infrastructure tailored to the show's specific needs. Improvements included hard-surface streets and slopes for water drainage in case of inclement weather, with electricity running underground. 
The Nebraska Ag Expo and the Iowa Ag Expo—the second- and third-largest indoor ag shows in the U.S., put on annually by Iowa-Nebraska Equipment Dealers Association (INEDA)—may not have to deal with bad weather, but organizers also see major benefits in keeping their show locations permanent at Lincoln, Nebraska's Lancaster Event Center and Des Moines, Iowa's Iowa Event Center. 
"In Lincoln, the community is very supportive, and it has enough hotel rooms to host a show of this size," said INEDA President and CEO Mark Hennessey, who noted that both shows require nearly 400,000 square feet of space with upwards of 20,000 attendees over the course of the three-day programs. "The reason we stay there is it's a great location, it provides our exhibitors a place that's easily accessible by our attendees, and they like to come to the same place—they know what it's going to take to move their product in and how quickly they can get out of there." 
"A significant trend we are beginning to hear is the need to incorporate and demonstrate new technology at their events," added Derek Feyerherm, director of sales and operations for the Lincoln CVB.  "Agriculture is a robust industry with technological advances occurring every day. The ability to highlight these changes, whether it is in an exhibition hall requiring high-speed internet or large outdoor spaces for demonstrations, is essential."  
[Related: Development Boom in Omaha Is a Game Changer for Meetings and Conventions]
Community Passion for Agriculture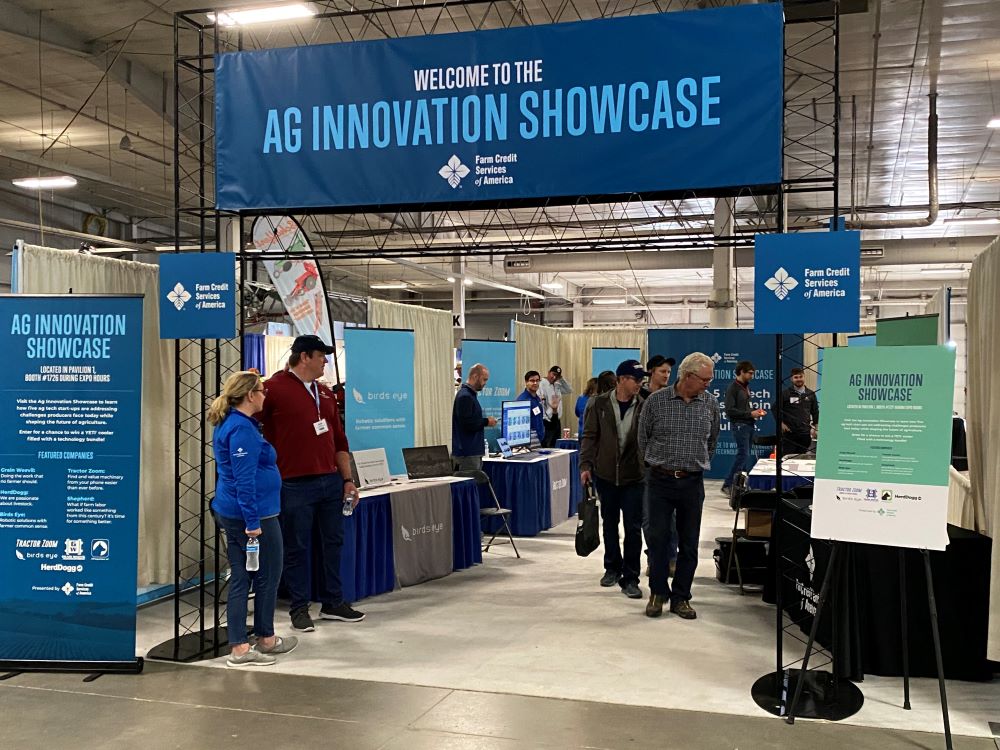 The Midwest is an agriculture hub—many attendees of large ag shows hail from states in the center of the country. Destination selection can hinge on drivability and affordability—two major advantages to meetings in the heartland—but a passion for the agriculture industry in the communities in which the events take place can seal the deal. 
For example, many colleges and universities in this region have impressive ag programs—and planners often take advantage of their resources. 
"Lincoln is in the heartland of the agriculture industry, it's right there in the middle of the United States," Hennessey said. "And the university in Lincoln we work with, it's a great community that supports agriculture." 
"Another great venue that has been popular is the Nebraska Innovation Campus Conference Center.  This venue located on Innovation Campus at the University of Nebraska-Lincoln has a 400-seat auditorium, 400-seat banquet room and eight breakout rooms," Feyerherm said. "Event organizers select this venue due to its connection with the University of Nebraska and the research component it has around agriculture as a land-grant university." 
In Cedar Rapids, Iowa, Mary Van Houten, who is the catering sales manager for The Hotel at Kirkwood Center at Kirkwood Community College, said that the college's large beef and pork programs are well known by event organizers who will take advantage of the college's expertise and venues in the summertime when student attendance is sparse.  
The Hotel at Kirkwood Center sees its fair share of smaller ag meetings as well.  
"One thing, of course, is the seed corn companies. It's their time of year to meet and we have had a lot of those meetings, in the 80-150 range," she said, referring to springtime. In mid-March, she added, the Iowa Farm Bureau had its 300-person conference at the hotel as well. 
Also in Cedar Rapids, Travis Faust, director of catering and events for DoubleTree by Hilton Cedar Rapids Convention Complex, is seeing ag meetings bounce back at his venues, which include the meeting spaces within the hotel and the connected Alliant Energy PowerHouse.  
As a native Iowan who grew up on a farm himself, Faust sees Cedar Rapids' passion for the industry as a big strength for attracting meetings. Cedar Rapids is home to food companies like Quaker Oats and a Cargill plant, and the DoubleTree hosted the Celebration of Agriculture event on March 23, which thanks community members involved in all aspects of agribusiness.  
Irreplaceable In-Person Experiences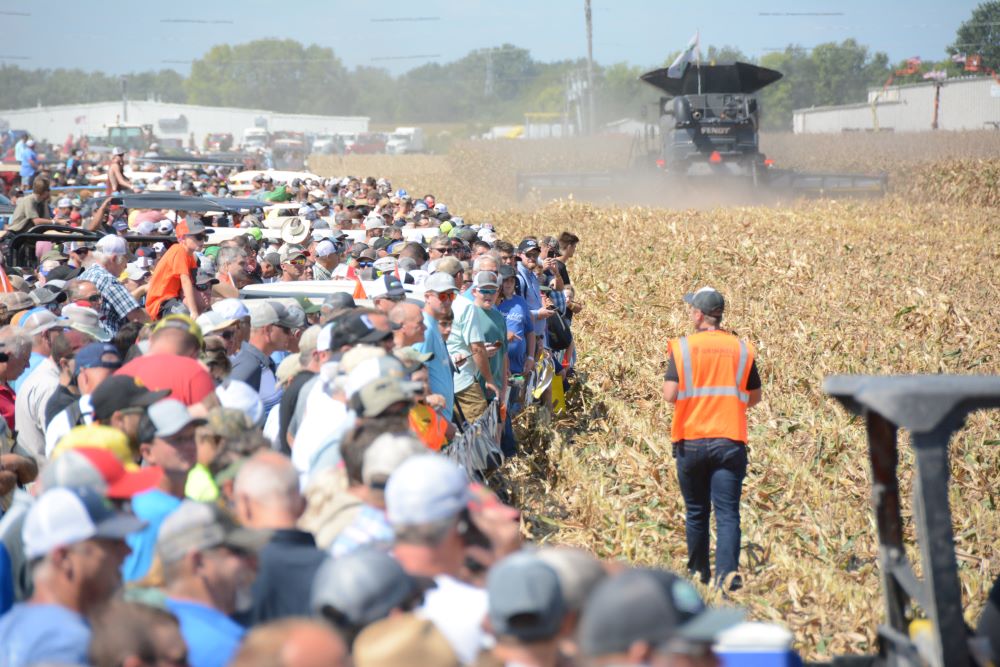 Just as the pandemic upended almost every in-person gathering, it disrupted the agriculture industry as well. The in-person experience is invaluable for large ag events like the Farm Progress Show and Nebraska and Iowa Ag Expos, and it's hard to replicate in a virtual format. 
One of the most important components to the Farm Progress Show is its field demonstrations. Attendees have a chance to see new equipment in action, working on a field. In 2020, when the show had to create a modified experience due to the pandemic, the Farm Progress Show's Tourte said his team outfitted each piece of equipment with cameras and Go Pros and had drones flying above and a stationary camera on the field.  
"A cornerstone of our shows are the field demonstrations," he said. "We already had all of the crops planted, so what we did is we invited companies to come in and had the field demonstrations without an audience. People could see field demonstrations better than before. We really put together a great field demonstration virtually."  
Tourte added that its editors gave each company an interview about the latest in their technology as well.  
"I think it was the best event that could be had out there in a virtual experience," he said. 
While his team was proud of their work, the results just weren't the same as the in-person field demonstrations.  
"It looked great, but people just didn't gravitate toward it like we thought they would," Tourte said. "People like to gather, people like to talk, touch, and we were missing that. It was a one-sided story—they couldn't ask that engineer from John Deere about the lowdown of what was going on." 
Hennessey was presented with a similar conundrum in 2020 as the Nebraska Ag Expo neared, and decided to move forward with a modified in-person event, working closely with the Lancaster County Health Department to ensure a safer experience.   
"I did a lot of phone calls with exhibitors [who were] asking, 'Are you going to cancel the show? We are a small company—20 employees and families—and this is the only way I get to show my products and market them,'" Hennessey added, stressing the importance of in-person shows for small, family-owned companies that don't have the resources to pull together virtual content quickly.  
"Not everybody is John Deere; they don't have the fancy videos, they just don't," he said, adding that it's hard to replace the in-person experience at ag shows, especially when the industry is advancing so quickly and sharing ideas on how to move forward is paramount. 
"I've never seen the amount of tech that goes from the drawing board to use as fast as it does in agriculture, it just blows my mind," Hennessey said. "We are talking things that go into technology that is resulting in more efficient ways to grow product to feed more mouths across the world with a limited amount of land." 
Tourte is of the same mindset: "The Farm Progress show is absolutely a key event in ag, and it's the largest gathering for ag media out there. You get a chance to spread your story. For us, we are proud to have this show. We never rest on our laurels, we work hard to make it the best it can possibly be, and we are bullish about agriculture and where we are going."
Read this next: Why You Should Host Agriculture Meetings at Ag Colleges and Universities