Meet Vibrantly in Tampa Bay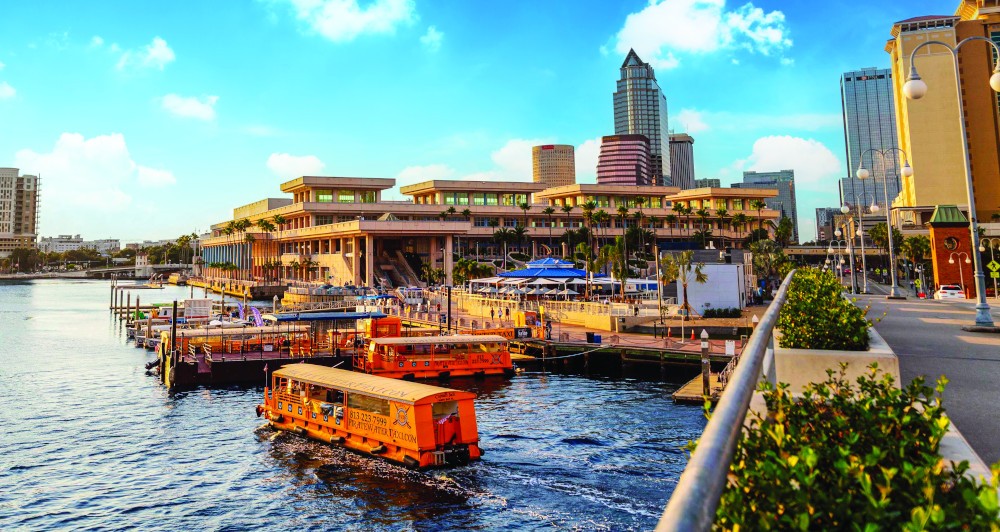 With an award-winning airport, cutting-edge venues, a vibrant array of amenities and innovative tech grants, Tampa Bay can transform your meeting into an unforgettable success story.   
Celebrated Service for Air Travelers From Around the World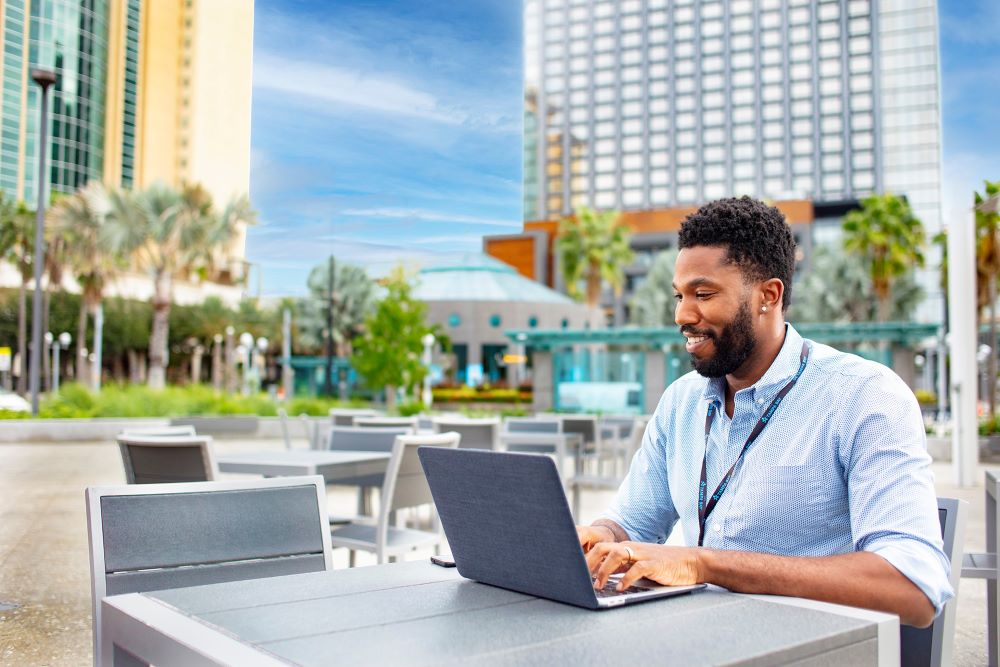 Occupying the No. 2 spot on the J.D. Power North America Airport Satisfaction Study, Tampa International Airport (TPA) is home to world-class service. And now it can bring an even wider range of attendees to your meeting. TPA has added the new Eurowings Discover airline to bring direct flights from Frankfurt, as well as Edelweiss Air, which includes flights from Zurich. Additionally, Air Canada will soon be on the TPA roster to offer flights from Toronto, Montreal, Halifax and Ottawa. 
The Crown Jewel of Your Meeting  
After completing renovations worth millions of dollars, the waterfront Tampa Convention Center is already upgrading again—expanding with 18 new meeting rooms offering floor-to-ceiling windows and picturesque views of Tampa Bay. 
Bringing Together a World-Class Convention District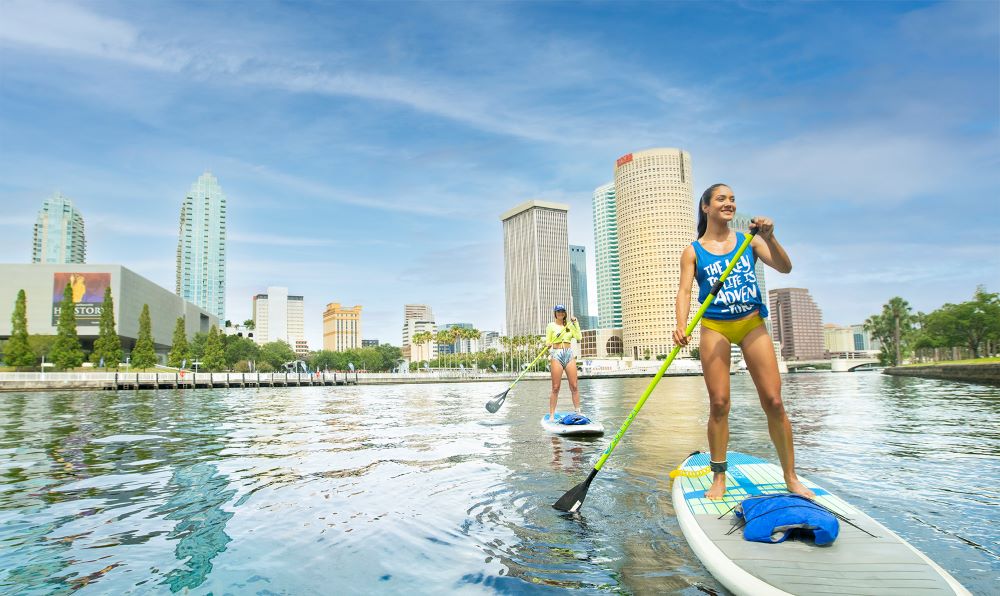 Running right past Tampa Convention Center, the Tampa Riverwalk conveniently links many must-experience destinations along one easy-to-access path. With 2.6 miles of scenic waterfront views, stroll or bike to celebrated museums, beautiful parks, award-winning restaurants and unique attractions, such as The Florida Aquarium on the path's south end. For an even more adventurous experience, rent a standup paddle board, or take the Pirate Water Taxi. 
Savor New Tastes
Tampa Bay's renowned culinary culture offers something to please every attendee's palate. Plus, the city will soon be featured in the prestigious new Michelin Guide to Florida as the guide's undercover reviewers explore the many innovative tastes of Tampa Bay.  
You'll find trendy, waterfront foods halls with a diverse range of dishes, local landmarks with new twists on native-inspired flavors, and spots with an array of fresh Gulf seafood. And that's just near the Convention District. A short drive away in historic Seminole Heights, experience Korean fried chicken and karaoke at the new Gangchu Chicken & Beer. Or go to trendy Ybor City to savor Sicilian cuisine at the recently opened Casa Santo Stefano. You can also head upstairs to kick back with a plate of street food and a cocktail at the restaurant's rooftop bar, Santo's Drinkeria.  
Five-Star Luxury Enhances the Diverse Hotel Landscape  
As the city's first five-star hotel, the soon-to-open The Tampa EDITION will feature 172 stylish, luxurious rooms and suites. Located in the vibrant Water Street Tampa neighborhood, and a short walk from the Convention District, The Tampa EDITION will boast a rooftop bar, meeting space and gourmet dining. It's also just blocks from the JW Marriott Tampa Water Street that boasts sprawling views, sleek midcentury modern furniture, a rooftop pool and 100,000 square feet of event space.  
An Array of Multicultural Meeting Experiences  
Among Florida's oldest communities, Tampa Bay has always been home to a unique blend of people and cultures. Our calendar is stacked with multicultural events, festivals and meetings. Plus, many of our streets are lined with monuments and parks paying homage to diversity and civil rights leaders. 
Tampa Bay was the first U.S. community to host the International Indian Film Academy awards, broadcast to billions of Bollywood fans around the world. We hosted repeated Imperial Sessions of the Prince Hall Shriners as well as gatherings of many African American sororities, fraternities and business organizations. And now, we're ready to do the same for you.  
Discover more at TampaMeetings.com today.  
*Sponsored by Visit Tampa Bay