Destinations International's Annual Convention Explores the DMO of the Future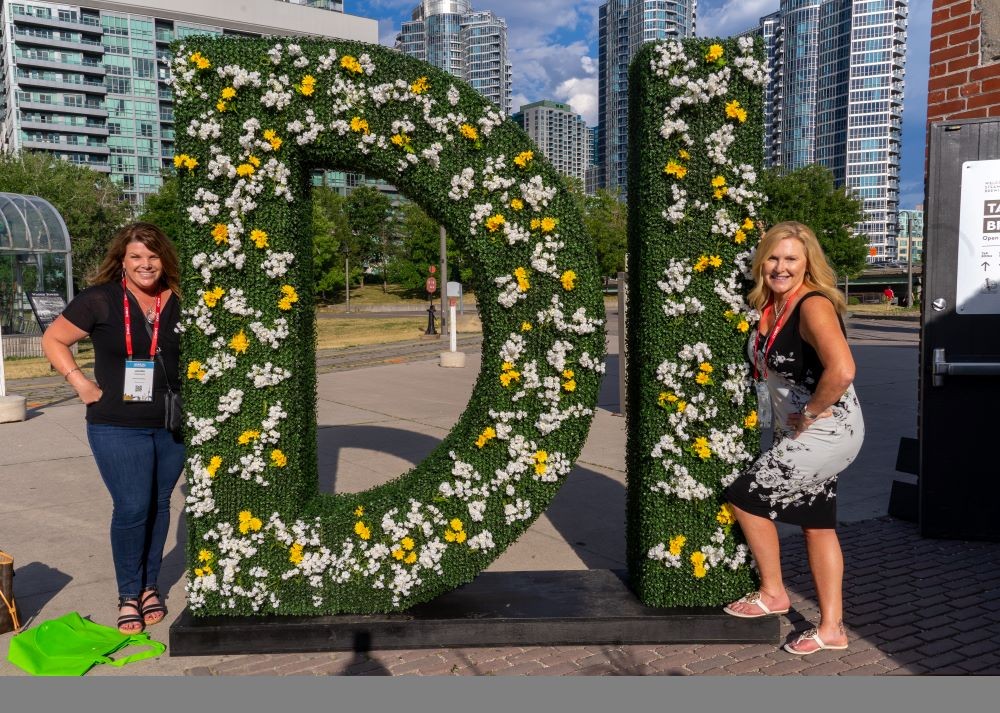 Destinations International Annual Convention attendees pose with a DI sign outside of the Steam Whistle Complex in Toronto. Credit: Destinations International
"Your jobs in your communities have never been more important," said Don Welsh, president and CEO of Destinations International, during the opening session of the association's Annual Convention in Toronto, which took place July 19-21.
Community was the buzzword of this meeting of the minds at Metro Toronto Convention Centre, which brought together destination marketing professionals from around the world, including 1,339 attendees—600-plus of which were first-time participants—from 20 countries.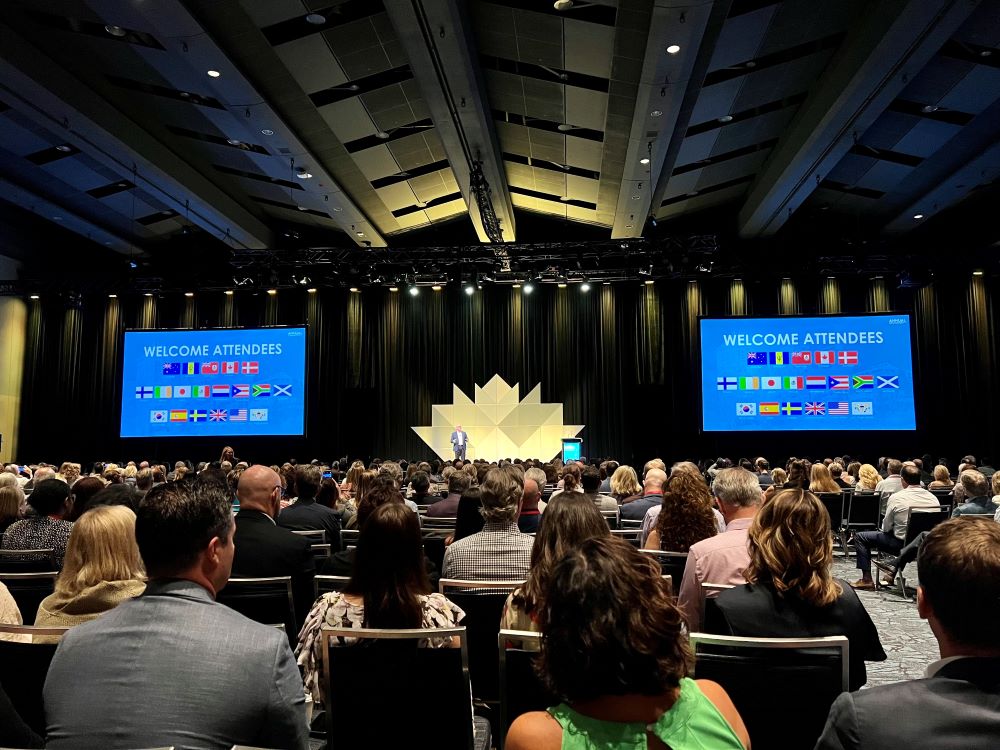 New entrants and long-time industry veterans alike seized the face-to-face opportunity to tackle the evolving roles of DMOs in regard to major social issues such as diversity, equity and inclusion (DEI), sustainable tourism, workforce development and violent crime, among others, while also continuing to navigate the economic impacts of the pandemic. 
Connecting the dots for locals about why tourism and meetings business is positive and meaningful, while listening to community members about what's concerning them, was stressed in many of the week's sessions as well.
"If there's a significant issue impacting our community, we need to be at the table engaging," said Adam Burke, president and CEO of LA Tourism during the convention's Global All-Star session, "Defining the Destination Organization of the Future," which highlighted groundbreaking works and impactful connections with local communities from LA Tourism, Western Virginia Department of Tourism and Group NAO.
With new tools, leaders and a renewed sense of purpose, the Annual Convention shined a light on where DMOs are going, and how to best prepare for the future.
[Related: How the Roles of CVBs and DMOs Are Evolving]
New Tools 
Sophia Hyder Hock, chief diversity officer for Destinations International, and Andreas Weissenborn, VP of advocacy and research for Destinations International, announced the launch of the association's Equity, Diversity and Inclusion (EDI) Assessment Tool, a resource for destination organizations to create intentional EDI goals and track progress in the workplace and the community through data-driven metrics.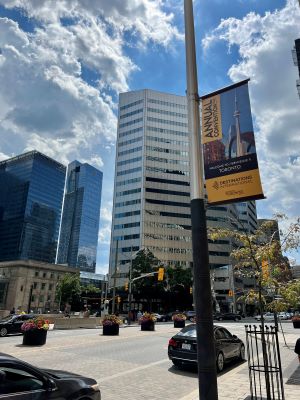 "We have recognized the need for authentic EDI initiatives in our industry and have discussed the need for accountability through measurement and metrics," Hyder Hock said. "This assessment will provide our destination members with the ability to have a baseline understanding about EDI initiatives as it relates to their workplace, policies and operations, vendors, community and accessibility plans. We are grateful for the partnership with the National Coalition of Black Meeting Professionals (NCBMP), which sparked the idea to create this groundbreaking tool for our industry."
"Many destination organizations recognize the value of incorporating EDI principles into their brand, but it is often hard to know where to start," Welsh added. "This tool will set standard metrics across the industry for our members to keep track of progress being made in the areas of EDI."
The tool, which opens to members in August, will create awareness and discussion about how to develop and implement intentional EDI strategies for destination organizations of all budget sizes around the globe. It will also provide members with the capability to filter their results by comparable budget size, geography, tourism assets and more. During the convention, Hyder Hock and Weissenborn released case study results from the tool's beta test, which helped various DMOs increase vendor diversity, fine tune their operations and policies, diversify marketing materials and more.
Destinations International also introduced the Public Relations Measurement Guidelines Handbook for Destination Organizations in partnership with AMEC, the international association for measurement and evaluation of communication, the world's largest media intelligence and insights professional body, on establishing public relations and communications measurement guidelines for destination organizations.
Workforce Development
The fact that more than 600 attendees were first-timers at the Annual Convention signaled a wave of new faces to the hospitality industry and the shifting of roles for others, so it came as no surprise that workforce development was a strong focus of many sessions and discussions in Toronto. 
When Al Hutchinson, president and CEO of Visit Baltimore, took the stage to accept his position as the new chair of Destinations International, he announced a new scholarship program for hospitality students attending Historically Black Colleges and Universities.
"As we look forward to the year ahead, it is critical for our industry that we focus on membership engagement, workforce development, post-pandemic marketing support and diversity, equity and inclusion," Hutchinson said. "As part of this focus, we are thrilled to announce a scholarship program to provide opportunities to hospitality students attending Historically Black Colleges and Universities. I truly believe that together as an organization, we can make critical and lasting impact on the state of tourism as we tackle some of the most important issues facing our industry."
Hutchinson added that the fund has already raised $180,000—with personal pledges from himself and other industry leaders, including Elliott Ferguson of Destination DC, Melvin Tennant of Meet Minneapolis, Julie Coker of San Diego Tourism Authority and Cleo Battle of Louisville Tourism.
Additionally, Destinations International announced a new Mentorship Program that aims to provide opportunities for members to foster relationships between industry professionals throughout all levels of their career. Members can enroll as mentors or mentees and connect with others from anywhere in the world in the Mentor Directory, track mentoring relationships, participate in discussion forums on mentoring topics and search for helpful mentoring resources.
New Leadership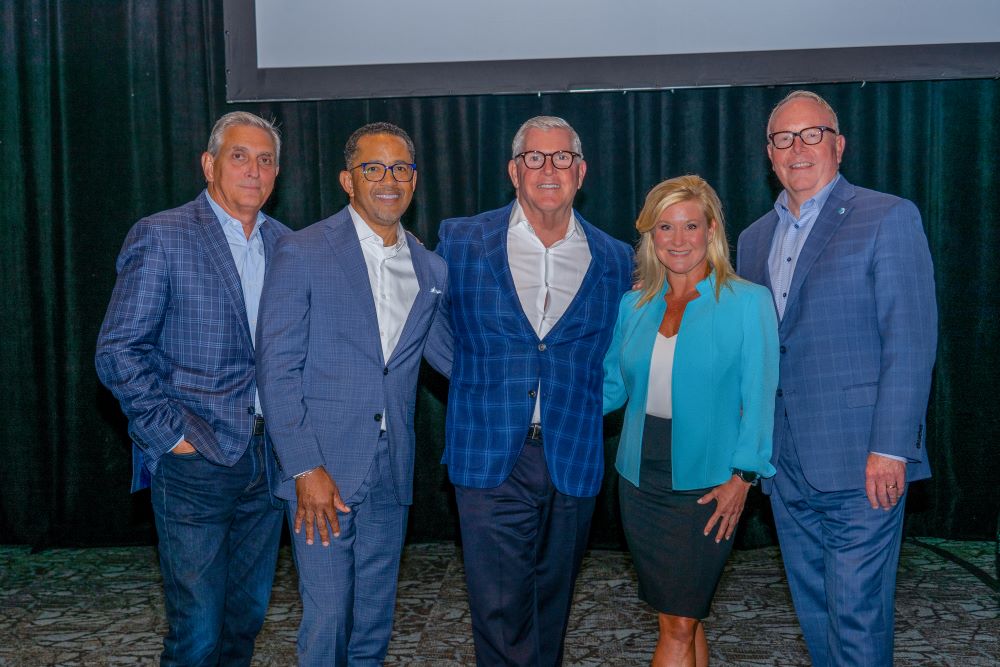 The new 2022-2023 association Board of Directors and foundation Board of Trustees for Destinations International was announced at the convention. In addition to Hutchinson assuming the role of chair of Destinations International, Vail Ross, senior vice president of sales and marketing of hospitality data and analytics company STR, assumed the role of chair of the Destinations International Foundation.
See the full list of the 2022-2023 Board of Directors and Board of Trustees officers.
Toronto on Display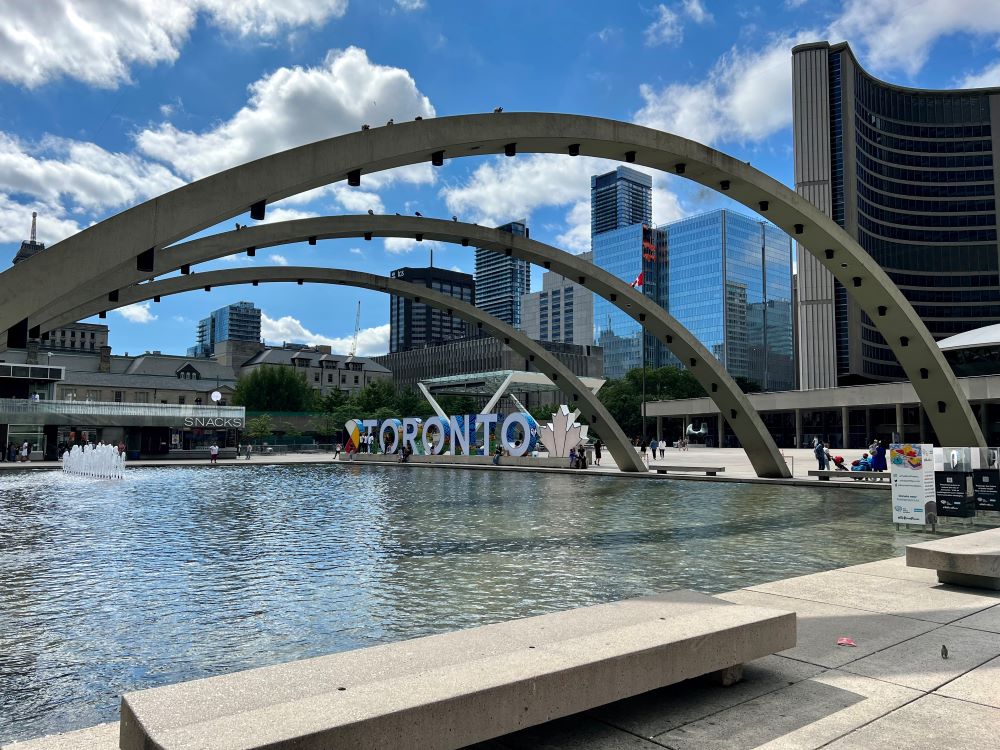 Host city Toronto, the fourth-largest city in North America, was put on display during the Annual Convention. While the bulk of the event was held at Metro Toronto Convention Centre, a variety of offside venues had the opportunity to shine throughout the event.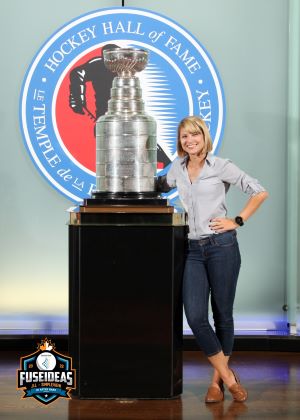 The Annual Convention kicked off its opening reception, hosted by Destination Toronto, at Steam Whistle Complex, across the street from the convention center. Inside The Roundhouse, which once served as the Canadian Pacific Rail company's steam locomotive repair facility, the opening reception brought together attendees in a historic brewery venue that showcased local beers and makers. The following DI After Dark event allowed attendees to mingle inside the Hockey Hall of Fame and Museum, where relics of Canada's favorite sport are on display, including the Stanley Cup.
The Annual Convention closed things out at stackt market, a venue made up of shipping containers, for its Spirit of Hospitality event Thursday night. The self-described cultural marketplace features a microbrewery, shops, offerings from the area's top chefs, and ongoing community programming.
At the event's conclusion, Destinations International officially announced its location for next year: Dallas, July 18-20.