How the Roles of CVBs and DMOs Are Evolving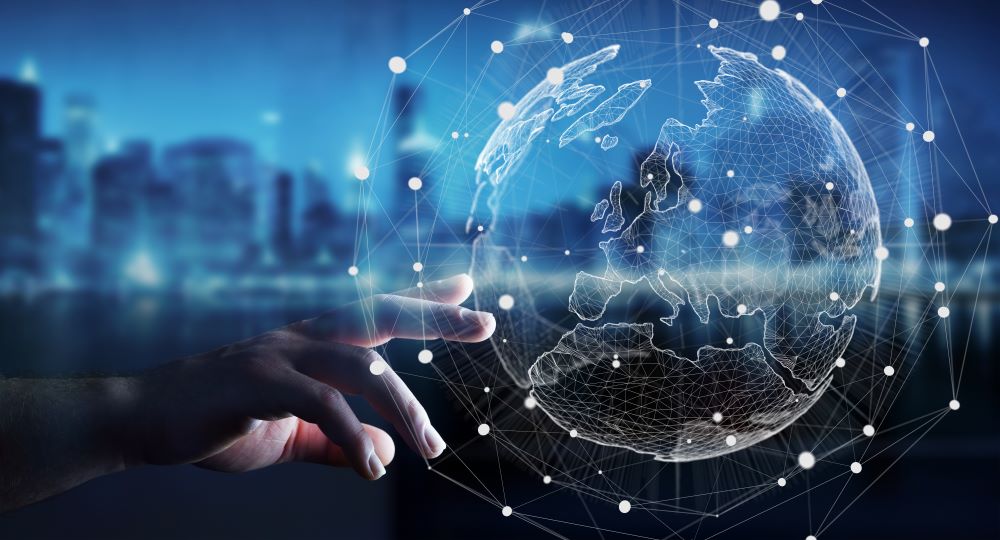 Anyone who works in the meetings and events industry knows that the business hasn't just been about "heads in beds" for a long time. Creating memorable experiences that pioneer new ideas, build professional relationships and leave lasting positive impacts on attendees—and destinations —are par for the course nowadays. But any meeting professional will also admit that the past two years have changed everything. 
This extends to the roles of destination marketing organizations (DMOs). Wearing more hats than ever before, DMOs have had to change their operations and outlook—in many cases, with small staffs—to bring back business and leisure travel to their cities.  
It's not enough to be an expert on what to do and where to stay in your destination. Following, a few industry experts share some of the new roles DMOs have stepped into, and how it can help make the meetings industry flourish. 
Community Connector 
Gone are the days of simply providing venue recommendations to meeting planners. Attendees want personalized experiences. They want to walk away from an in-person meeting knowing it was worth their while, feeling like they experienced a new destination and met new people that changed their outlook or sparked new ideas. To help facilitate such a localized experience, Don Welsh, president and CEO of Destinations International (DI) says that DMOs are called upon to be "community connectors."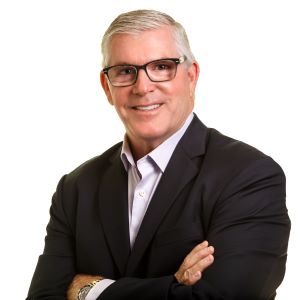 "Before, for those of us who do meetings all the time, we had this mindset: 'Okay, I'm leaving Tuesday, I'm
coming back Thursday,' and it was more mechanical, or more check the box," Welsh said. "Now, I think we've realized that if I'm going to get on an airplane, and I'm going to be away from my family for two or three days, and I'm going to spend a lot of money to be there, I better walk away as a changed person.  
"So that puts further responsibility, I think, on the local teams to help execute [on their] end," he continued. "And we know right now, a lot of planners are looking to the destination to really help in the planning of 'what's the meeting look like?'" 
Not only are planners looking for the information about hotels, convention centers, available meeting space and airlift—all still essential for executing a meeting—but they are also asking questions that go beyond square footage that DMOs are expected to provide. 
"The expectations now of the planner have also changed and are evolving," Welsh said. "They're coming in and saying, 'Tell me about your DEI commitment. Tell me about the makeup of your team, your city, your convention facility. Tell me about your purchasing within your city." 
DI is developing tools to aid DMO professionals to meet such needs. The EDI Assessment Tool, launching this summer, is designed to provide DEI standards and metrics for its member DMOs with respect to internal EDI policies and procedures, community, vendors and accessibility. 
Additionally, DI is supporting RISE (Report on Inclusive Spending Efforts), a data-driven program being developed by CFO by Design that will deliver insights and best practices to help organizations support economic opportunity by achieving vendor diversity. Julie Hart, the company's president and CEO, noted that several DMOs are already on board as the product prepares to launch, including Discover Los Angeles, Visit Spokane, Visit Loudoun County and Visit Richmond. 
"Our goal with RISE is to provide economic opportunity to historically underrepresented businesses. In short, RISE will aid a DMO in identifying not only their spend with diverse vendors, but also with their local small-business community," Hart said. "RISE will also provide a vendor directory that will allow DMOs to more effectively source business with diverse businesses who understand their industry.   
"RISE will also dive into their local partner business community, providing meeting planners with an easily accessible directory of local diverse businesses in the tourism industry, aiding their efforts to support diverse businesses," she continued. "All with the goal of helping diverse-owned businesses thrive." 
Peggy Williams-Smith, president and CEO of VISIT Milwaukee, echoes the importance of connecting planners to a diverse network of vendors.  
"[We ask ourselves]: How do we take this organization and really make people aware of everything there is to do?" Williams-Smith said. "We have 191 neighborhoods. How are we going to expand beyond the traditional tourism zones to make sure our organization is representative of the community we represent? We've increased the diverse business owners we represent, and we are looking to increase that base every single day." 
[Related: Destinations International's Annual Convention Explores the DMO of the Future]
Community Advocate 
Especially during the throes of the pandemic, DMOs have had to take up the torch of advocating for the hospitality and tourism industries. Working with U.S. Travel Association, DI and DMO professionals tirelessly wrote letters and met with government officials to advocate for financial help for the travel industry in 2020, leading to Congress expanding the Paycheck Protection Program to include 501(c)(6) organizations in December 2020, providing some much-needed relief. 
It perhaps put travel organizations under a spotlight, where they were unofficially tasked with showing government officials the value that both leisure and group business bring to destinations and their effect on the health of the local economy.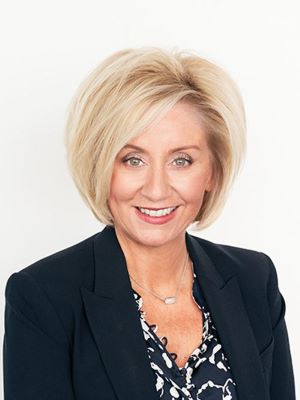 Williams-Smith came into her role just months before the pandemic started after working in the hotel industry for more than 20 years. Even before the economic downturn in 2020, one of her main goals was communicating to the Milwaukee community the importance of the DMO. 
"I'm new to the world of DMOs, but I've been in this [hospitality] market for the better part of 25 years, where people didn't know what DMOs did and why it existed. So, when I took this job, I wanted people to know what it was that VISIT Milwaukee did and why we were here," she said. "Talking about how we are a community asset, we are a community resource, we are experts on the community as a whole, and that helps to connect customers to different experiences." 
When the pandemic upended the tourism industry in 2020, she turned up the dial on this messaging. She kicked off weekly calls with the health department and hotel and restaurant community; with local government officials like the mayor's office and state legislators in conjunction with business owners; all with the goal of tackling the pressing issues at hand like how to open safely, how to reduce crime, etc.  
"We started doing weekly insights, where I communicated with elected officials, partners and community leaders so they could understand everything it is that we [at VISIT Milwaukee] do," Williams-Smith added. "And that's been incredibly helpful. People hear from me on a regular basis. The biggest issue is always communication, and we led with communication." 
Welsh found this constant communication with partners to be key as well. As DMOs' hotel partners suffered similar staffing woes, low occupancy numbers and a lack of meetings, he observed DMOs in many cases become an extension of their hotel sales partners and local businesses. 
"Before the pandemic, we had about a decade's worth of high performance—one year was outperforming another. There was not as much dependency between the hotels and their respective communities, and to some degree the destination and the CVB," Welsh said. "One of the cool things that happened [during the pandemic] is that local CVBs became extensions of hotel sales organizations. And I think it brought together the relationships across the board between DMOs and hotel companies that had sort of waned or been challenged in the past. And that seems like it's staying."  
[Related: A Hospitality School Leader's Take on the Industry Pipeline Problem]
Workforce Development 
Undoubtedly, the hospitality industry is feeling the effects of "the great resignation," and is contemplating if the workforce pipeline is in jeopardy. DMOs and their local partners may be faced with the same question: How do we attract employees, and how do we retain them? 
DI is working hard on this front to develop young professionals and place and retain these employees at DMOs across the nation.  
One such way is the apprenticeship program DI has developed in partnership with SearchWide Global and the International Association of Venue Managers, which is a 600-hour apprenticeship program that provides apprentices with hands-on professional work experience with participating destination organizations and selected destination partners. The goal is to "expand the hospitality and tourism workforce by attracting underrepresented and ethnically diverse college graduates and students to career opportunities they may not have considered." 
Apprentices can choose a tourism, hospitality, events, venue or sports career path that aligns with their professional career goals. They get experience working across multiple departments (like marketing, sales, finance, operations, etc.) and gain exposure to other local stakeholders and community partners such as the airport, government agencies, meeting and event organizations, restaurants and more. At the end of the program, a full-time position is secured.  
DI is also working on university outreach and recently launched a scholarship initiative, the Destinations International Foundation HBCU and Hospitality Scholarship, to attract underrepresented and ethnically diverse students who are seeking a degree in hospitality management or tourism management. More than $180,000 has already been raised, and pledges for the program have been made by leaders in the CVB industry, including Elliot Ferguson of Destination DC, Melvin Tennant of Meet Minneapolis, Julie Coker of San Diego Tourism Authority and Cleo Battle of Louisville Tourism. 
Having worked on both the hotel and DMO side, Williams-Smith uses her platform at VISIT Milwaukee to promote a career in hospitality. During National Travel & Tourism week this year, she took the opportunity to highlight the importance of hospitality jobs. 
"We highlighted people in our hospitality community who are making livings and didn't go to college," she said, noting that not every job in hospitality requires a college-level degree, and there are many examples of employees who rise through the ranks to make a good living. "We aren't the same industry we were three years ago. Any time I can talk about hospitality, I do; any time I can talk about careers in hospitality, I do." 
Read this next: Lessons Learned From the Pandemic Experience, According to Meetings Industry Leaders