10 Sustainable Business Travel Products for Your Next Trip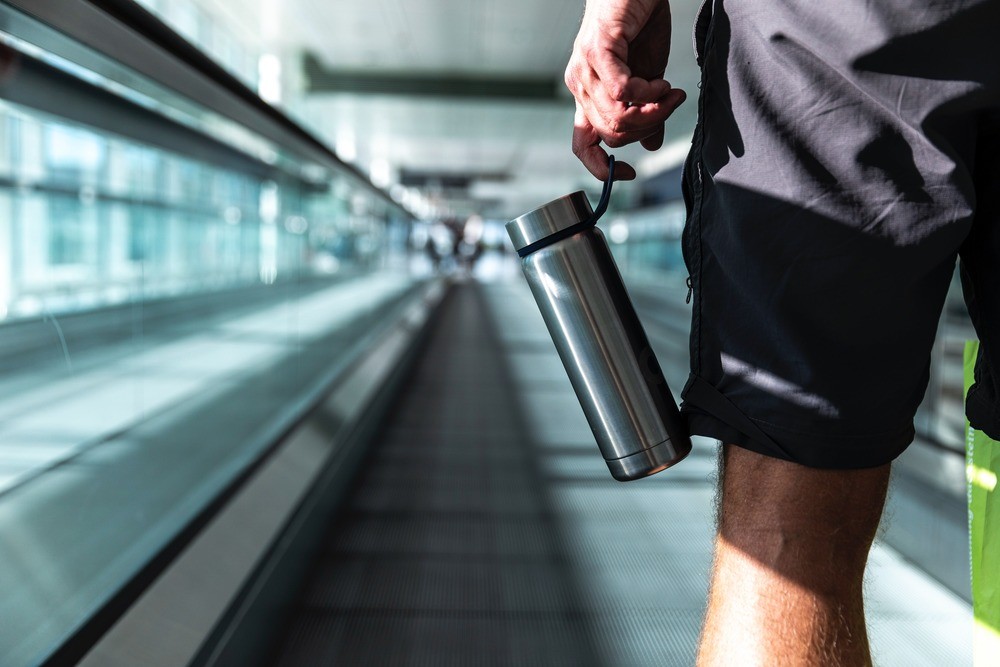 Reusable Stainless Steel Water Bottle
On average, one airline passenger alone leaves approximately 3.15 pounds of trash behind on their flight, according to the International Air Travel Association. As a meeting planner, if you fly 200 guests into your event's destination city, nearly 1,300 pounds of garbage can be collected just flying attendees back and forth.
Each year, 40 billion plastic forks, spoons and knives are used and thrown away, according to Habits of Waste, and by 2050, it is estimated there will be more plastic than fish in the ocean (by weight), predicted by EarthDay.org. Despite efforts to promote recycling at meetings and events, less than 2% of the total waste stream in the U.S. is actually recycled, and only 35% of Americans actively make an effort to recycle. 
Thankfully, there are ways—big and small—to make a difference. Consider these 10 sustainably made travel products to help you lower your carbon footprint during your next business trip, purchasing similar products in bulk as corporate gifts for your attendees or gifting your traveling coworkers something sustainable for the holidays.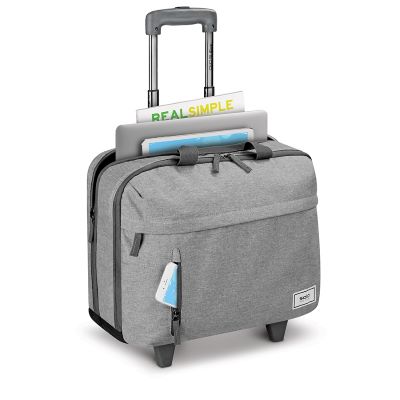 Designed in partnership with the National Forest Foundation, Solo's Re:cycled Collection offers products made from recycled plastic water bottles—all tags, strings and stuffing are made from 100% recycled and biodegradable material. With every bag sold from the collection, Solo and the National Forest Foundation will plant a tree to help restore U.S. National Forests. 
To reduce the amount of travel-sized plastic bottles you pack, consider investing in solid and eco-friendly toiletries, like bar shampoo and conditioners from Lush. One Lush shampoo bar will last 80-100 washes. Other options to reduce your plastic waste include silicone travel bottles, which you can refill using larger bottles of your personal shampoo and conditioner to limit the use of travel-size plastic materials.
One single-use fork can take up to 1,000 years to decompose, and more than 100 million plastic utensils are used every day in the U.S. alone, where more than 1.8 million events, conventions and meetings occur every year. Think about how many years of work that piles on the Earth. Utensils made from bamboo do less harm on the environment as bamboo is a fast-growing grass that self-regenerates from its own roots in 3-4 months, requiring no replanting or fertilizer. When you're on the go, consider throwing a reusable, eco-friendly travel cutlery set into your bag to reduce your plastic waste, or gift a set to each of your meeting attendees. 
How many single-use plastic water bottles do you see at meetings and events, on tables during one-on-one meetings and tradeshows, or passed around during lectures and educational presentations? Consider purchasing for yourself, or gifting your attendees, an Ocean Bottle, made of recycled stainless steel and recycled ocean-bound plastic. Every Ocean Bottle purchased stops 1000 plastic bottles from entering the ocean and limits the amount of plastic bottles being used at meetings and events.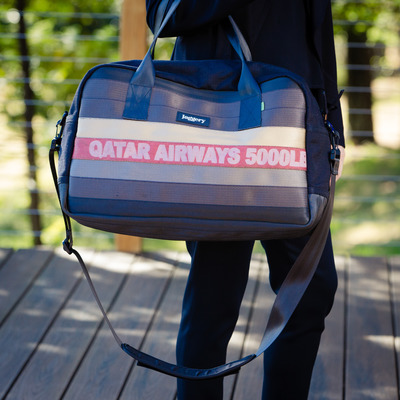 Peace by Piece International provides products handmade by artisans around the globe, including this weekender bag, made from converted industrial waste material by Jaggery, a women-led social enterprise based in India, and the perfect size for all meeting planner necessities.
Sustainably and ethically made from bamboo, these makeup remover pads are made to last for years, whereas single-use wipes take 100 years to break down, and 7.6 billion pounds of them are thrown into landfills every year, working out to approximately 20 million makeup wipes a day. 
Consider how many people pull notebooks out of their bags and briefcases during meetings and events, typically to jot notes down during lectures, programs or educational sessions. Not only do attendees likely go through notebooks quickly, they would probably appreciate being gifted a recycled one as well. Combat paper waste in the meetings and events industry with these 100% post-consumer waste recycled paper notebooks.
Toilet paper made from trees—of which one person uses 57 sheets daily, on average—has three times the climate impact as toilet paper or wipes made from recycled materials, according to the Environmental Paper Network. When you have to go on the go, toss a pack of goodwipes into your travel bag to stay environmentally friendly anywhere you go.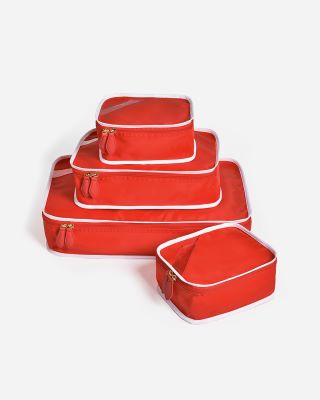 Made from 16 recycled plastic water bottles, Paravel's packing cube quads are held to the highest certification standards and approved by the Global Recycle Standard and Oeko-Tex Standard 100—two third-party organizations tracking the recycled content and ecological impact of Paravel's materials, ensuring an accountable and transparent supply chain. 
In every single meeting attendee's travel bag is a toothbrush—hopefully—and, if not, they're likely picking up a cheap plastic one from the hotel, only to toss it before heading back home. Nearly 1 billion toothbrushes are thrown away in the U.S. every year, according to National Geographic, most of which are plastic and take approximately 1,000 years to degrade. Next time you host an event, consider gifting every attendee a bamboo toothbrush at the start of their trip, or purchase a four-pack for yourself from Greenzla. 
Read this next: U.S. Travel Association Establishes Sustainable Travel Coalition