Find Your Meeting Oasis in Greater Palm Springs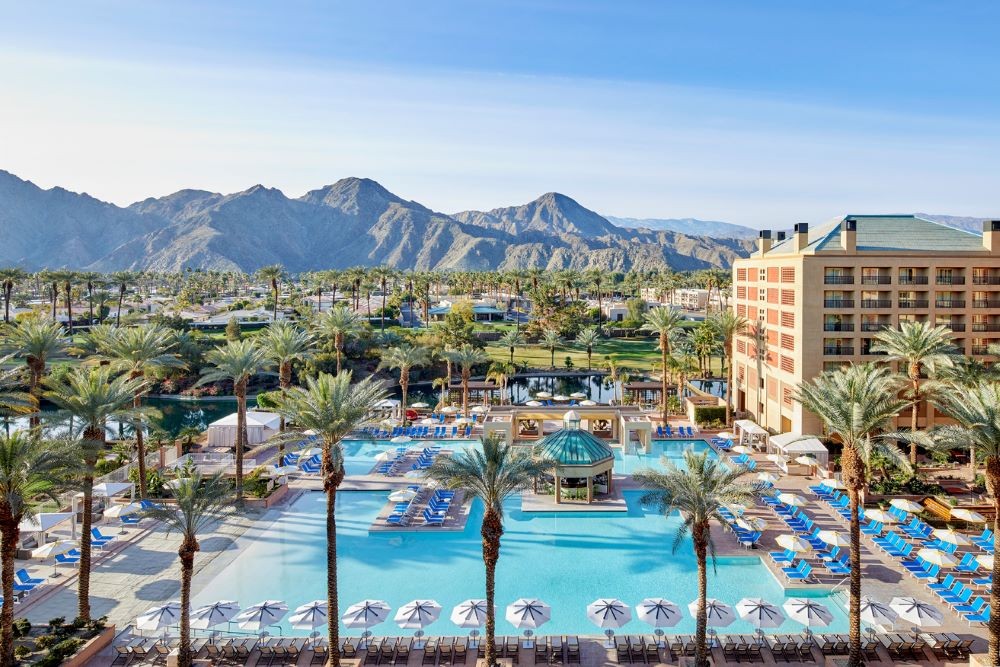 Renaissance Esmeralda Resort & Spa, Indian Wells
Imagine breakout sessions beneath sun-kissed skies, surrounded by sparkling pools, swaying palm trees, and mountains you can almost reach out and touch; it's this beautiful, relaxing atmosphere combined with unique outdoor venues, easy air access, and great value that planners love most about meeting in Greater Palm Springs. 
This sun-kissed destination promises an unforgettable meeting experience, with nine distinct cities—Palm Springs, Desert Hot Springs, Cathedral City, Rancho Mirage, Palm Desert, Indian Wells, La Quinta, Indio, and Coachella—creating one meeting oasis. Whether attendees spend some downtime by the pool or exploring new attractions, Greater Palm Springs offers endless options for unique meetings and experiences. 
More Flights, More Often 
Getting to Greater Palm Springs has never been easier. Palm Springs International Airport (PSP) offers 30-plus nonstop flights across 12 airlines and connections to over 500 destinations worldwide.
SmarterTravel.com even named PSP one of its 10 Most Stress-Free Airports in America; with open-air walkways, lushly landscaped courtyards, and fewer crowds, the airport is far from frenzied, and attendees can arrive relaxed and inspired.  
A Can't-Miss Convention Center 
The Palm Springs Convention Center, located within walking distance of incredible dining, shopping and cultural attractions in downtown Palm Springs, exceeds all expectations—starting with its lobby, where panoramic mountain views make meetings more inspiring. In addition to featuring 120,000 square feet of carpeted exhibit space, the convention center offers 21 breakout rooms, two spacious ballrooms and a 20,000-square-foot event lawn.   
Endless Sunshine & Savings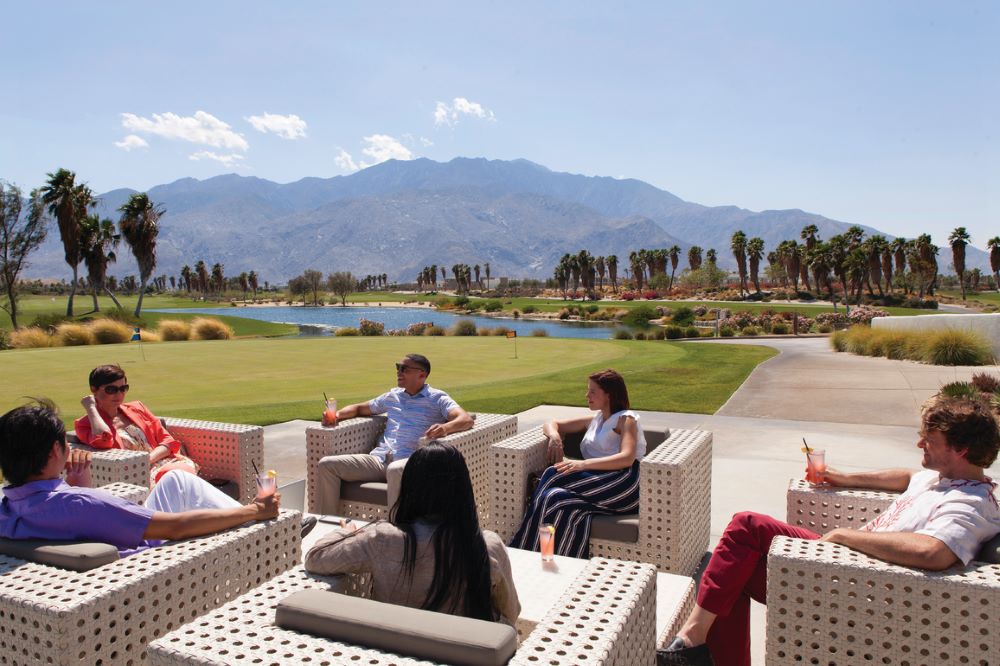 Summer is the perfect time to experience all that Greater Palm Springs has to offer—for less. For a second year, planners who take advantage of the Meeting Oasis incentive can save on events that take place in June, July, or August of 2023, 2024 or 2025 (considered the destination's off-peak "chill" season). 
How does it work? Visit Greater Palm Springs will provide clients with a rebate that can be utilized for facility rental, food and beverage expenditures, audio visual expenses, or other meetings-related fees. The credit will be awarded based on 80% pick up of paid and consumed rooms at one of the destination's hotels or resorts. 
Planners will also find various group savings and offers available from Greater Palm Springs hotels and attractions throughout the year to help create great experiences for their attendees while increasing ROI for their company, organization or association.  
Unlimited Outdoor Space 
Wide-open spaces, breathtaking scenery and warm weather year-round make Greater Palm Springs the perfect setting for outdoor events and activities. Plus, many hotels and resorts feature expansive patios, courtyards, and grassy lawns so groups can get down to business outside the board room. Imagine early morning yoga or brainstorming sessions by the pool. 
The destination's wide range of outdoor meeting space includes major resort properties like the Sonoran Palm Springs (whose 38,000-square-foot outdoor event space features a pool, cabanas and fire pits), La Quinta Resort & Club (set on 45 acres of citrus trees and lushly landscaped grounds), and the Hyatt Regency Indian Wells (featuring terraces, gardens, and lawns with breathtaking views).  
New Attractions & Experiences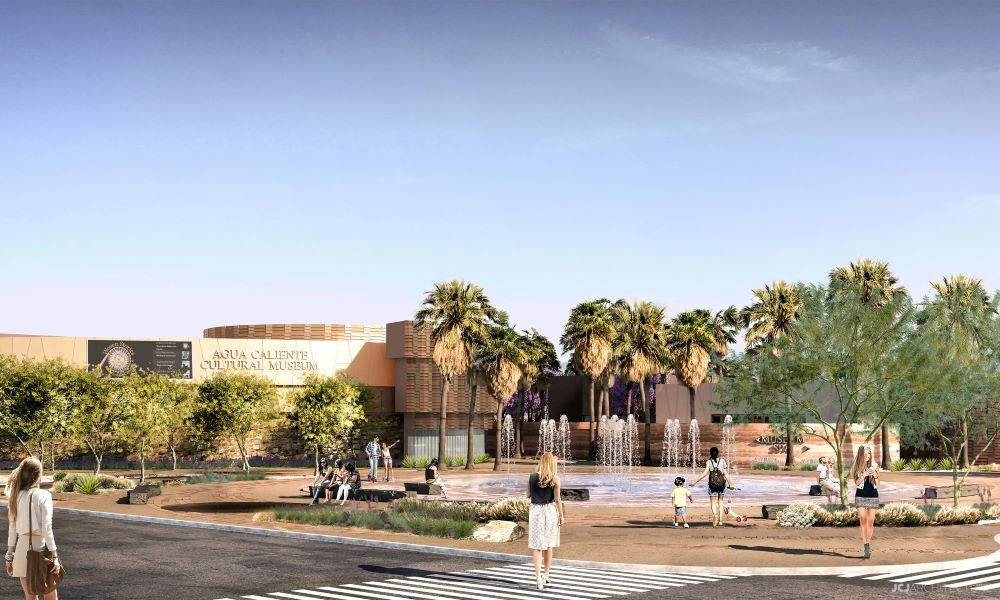 With several developments on the horizon, Greater Palm Springs is always offering something new for groups. This December, the Acrisure Arena opens its doors to hockey fans, music lovers and meeting planners. This state-of-the-art sports and entertainment venue will not only host concerts and events but will also be home to the Seattle Kraken's American Hockey League (AHL) franchise, the Coachella Valley Firebirds. 
Meanwhile, the Living Desert Zoo & Gardens continues to evolve and expand their wonderfully wild spaces for groups, recently welcoming two black rhinos and 11 other African species to its new Rhino Savanna—which includes event space where attendees can enjoy views of the habitat. And the Agua Caliente Cultural Plaza, opening late 2022, will include a tribal cultural museum and hot mineral spring spa, offering a unique space in the heart of downtown Palm Springs to host meetings, private events, and team-building.  
New additions to an already incredible range of accommodations include the colorful Paloma Resort, a former 1930s date grove that now features event facilities for small to midsize corporate events, and the Thompson Palm Springs, opening early 2023 in downtown Palm Springs and offering 168 luxury guest rooms plus panoramic views of the San Jacinto Mountains.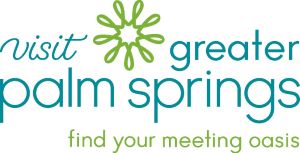 To learn more about finding your meeting oasis in Greater Palm Springs, visit meetingsinpalmsprings.com.  
*Sponsored by Visit Greater Palm Springs