Kingston Resorts Unveils $65 Million Renovation in Myrtle Beach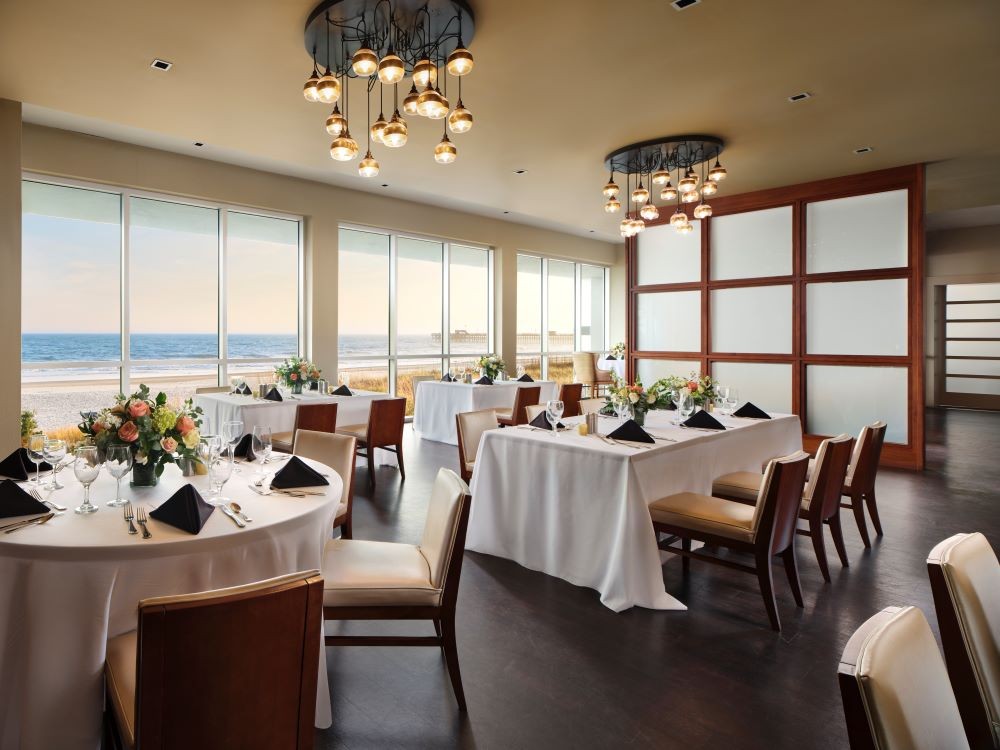 Embassy Suites by Hilton Myrtle Beach Resort Event Space CREDIT Kingston Resorts
Following the completion of $65 million in renovations, Kingston Resorts in Myrtle Beach, South Carolina, is welcoming groups to an elevated experience at the seaside destination. 
Enhancements encompassed Embassy Suites by Hilton Myrtle Beach Resort and Hilton Myrtle Beach Resort and feature updates to Embassy's 255 suites and Hilton Myrtle Beach Resort's 387 rooms and suites, as well as reimagined meeting and event spaces. 
"An integral part of Kingston Resorts' multimillion-dollar property-wide renovation was to differentiate ourselves in the market by creating new and interesting venues that are thoughtfully designed, non-traditional and cater to specific market segments," said Bob Barenberg, managing director of Kingston Resorts. This ideology led to the introduction of the forthcoming Black Drum Brewing restaurant, opening January 2023.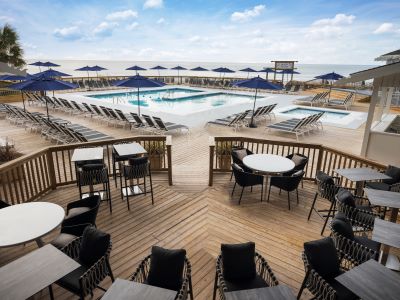 Black Drum Brewing will include a second-floor, design-forward event space with a unique sense of style and fresh approach to F&B. The restaurant's upstairs ballroom will think "beyond the traditional" and feature creative and interesting design choices like high-vaulted ceilings with exposed beams and glass garage doors that open and close to adjust the space as desired. Black Drum Brewing will also have a terrace and two lawn spaces suitable for company retreats and corporate conferences showcasing oceanfront views. 
Kingston Resorts also completely updated Hilton Myrtle Beach Resort's outdoor dining and pool space with a lively island-centric vibe at the West Whistle Pool Bar and elevated alfresco dining at Beachcombers, where guests can play games like oversized chess, Connect Four and shuffleboard. 
The enhancements follow the opening of Currents Seaside Entertainment this summer at Embassy Suites by Hilton Myrtle Beach Resort, which brought a new grand pool and two Currents Water Parks with slides and dunk buckets.  
Kingston Resorts also instituted three Sip-Cycles this summer, offering guests an idealist refreshment on wheels. Resided by a fleet of three tricycles with coolers, the Sip-Cycles feature Wine Water, bottled water and a rotation of refreshments for guests to enjoy while cruising between the resort's pools and waterparks.
Connect
Kingston Resorts