Virgin Hotels Merger Results in New Global Brand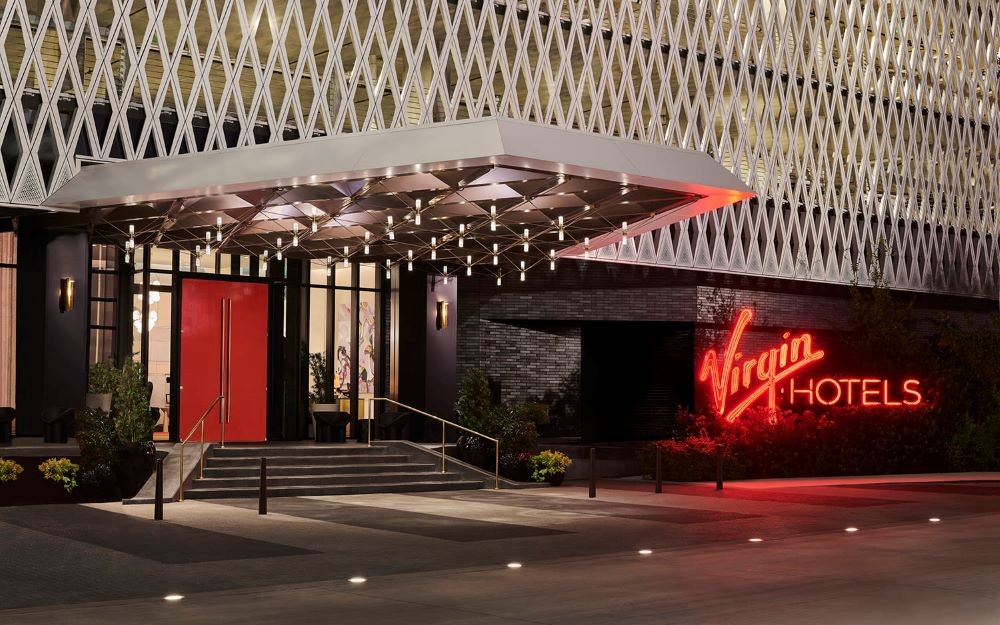 Virgin Hotel Dallas. Credit: Virgin Hotels
Virgin Hotels, the luxury lifestyle hospitality brand of the Virgin Group and Virgin Limited Edition, announced that the private global collection of retreats, hotels and exclusive islands owned by Sir Richard Branson will come together under the new brand name Virgin Hotels Collection. 
The two award-winning and world-class luxury hospitality brands will also be joined under the Virgin Hotels Collection brand by Virgin Residences, all three of which will collectively have a significant growth strategy to add more city locations, resorts and residences. 
"I'm thrilled that we are bringing Virgin Limited Edition and Virgin Hotels together under the Virgin Hotels Collection brand," said Sir Richard Branson, founder of the Virgin Group, in a statement. "Two incredible teams that share a deep passion for creating unrivalled and unique customer experiences whilst making a positive impact on people and the planet." 
Following the brand merger, James Bermingham, current CEO of Virgin Hotels, will take the helm of CEO for the new Virgin Hotels Collection brand April 1, as Jon Brown, CEO of Virgin Limited Edition, steps down at the end of March after more than 24 years leading Virgin Limited Edition. Bermingham brings 37 years of industry experience with him to his new role and will be responsible for driving forward the brand merger and Virgin Hotels Collection. 
"I have some huge shoes to fill in Jon's departure, and I can only promise to ensure his legacy and give Virgin Limited Edition the same love and devotion he did—with the added opportunity to bring further growth, collaboration and innovation by bringing our wonderful brands together and ensuring they are best placed to compete in the luxury lifestyle and ultra-luxury markets," Bermingham said in a press release.  
In addition to the launch of Virgin Hotels Collection, the year ahead will bring the opening of Virgin Hotels in New York, Glasgow and the highly anticipated Son Bunyola Hotel in Mallorca's UNESCO World Heritage Site.  
This information is based on a press release from Virgin Hotels.