Hyatt Regency Hill Country Resort and Spa Announces Multi-Million Dollar Guestroom and Meeting Space Renovation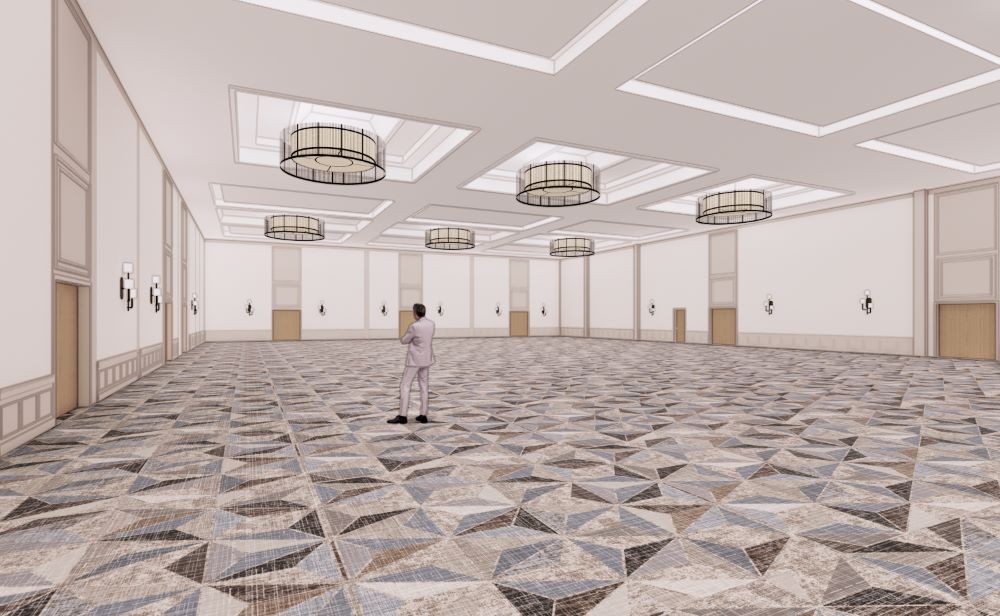 Hyatt Regency Hill Country Resort & Spa Ballroom Rendering 2023
Hyatt Regency Hill Country Resort and Spa, an award-winning resort nestled in the Texas Hill Country and just 20 minutes from downtown San Antonio, announced a multi-million-dollar renovation to its meeting spaces and guestrooms. The enhancements are expected to be completed in spring 2023, coinciding with the resort's 30-year anniversary as a premier Texas destination. 
"We are thrilled to announce that our iconic Hill Country hotel is in the process of completing a major renovation in order to provide an enhanced and authentic Texas Hill Country resort experience for our guests," said Steven J. Smith, general manager of Hyatt Regency Hill Country Resort and Spa. "As one of the state's first destination resorts established in 1993, we are excited to begin a new chapter for the hotel while continuing to ensure the unmatched guest experiences and service our guests have come to know and love from our property over the last three decades. The updates will place emphasis on our unique location on the grounds of the historic Rogers-Wiseman Ranch as well as pay homage to our distinctive culture and setting here in Central Texas."
As a premier Texas meeting destination, the reimagined Hyatt Regency Hill Country experience will showcase renovated event spaces. The Hill Country Ballroom, Fredericksburg Ballroom and all indoor breakout rooms will be updated with new carpeting, wall coverings, light fixtures and sound systems. The updated style of the meeting spaces features a blend of soothing hues, textures and classic patterns including rich metallic finishes, stripes, linens, leather, natural stone and wood tones. The new design concept boasts a sophisticated aesthetic inspired by the surrounding landscape while paying homage to the resort's heritage. 
Additionally, the renovation will completely reimagine the resort's 500 guest rooms and suites. The changes will include a conversion of all double-double rooms to two queen beds allowing for spacious and comfortable accommodations. The updates will showcase an upscale, ranch-inspired aesthetic featuring warm neutral tones with an accent wall, brand new wood flooring complemented by a stylish rug, a chaise lounge and local Texas artwork and photos. The artwork will pay tribute to the resort's history as the location of the Rogers-Wiseman Ranch, featuring framed family photos and sketches, graphic artwork created by a local Hill Country artist and other historic San Antonio pieces. Renovated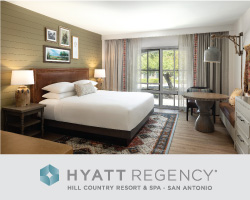 guestrooms will also include LG 65-inch class 4K smart ultra-high-definition televisions, and an overhaul of bathrooms will entail new tilework, toilets, fixtures, marble countertops and vanity lighting. Most bathrooms will also be converted to feature walk-in showers.  
For more information or to book a stay at Hyatt Regency Hill Country Resort and Spa, please call (800) 233-1234 or visit HyattRegencyHillCountry.com.
Sponsored by Hyatt Regency Hill Country Resort and Spa