MGM Resorts Donates $20k to Save The Music Foundation Through Candlelight Concerts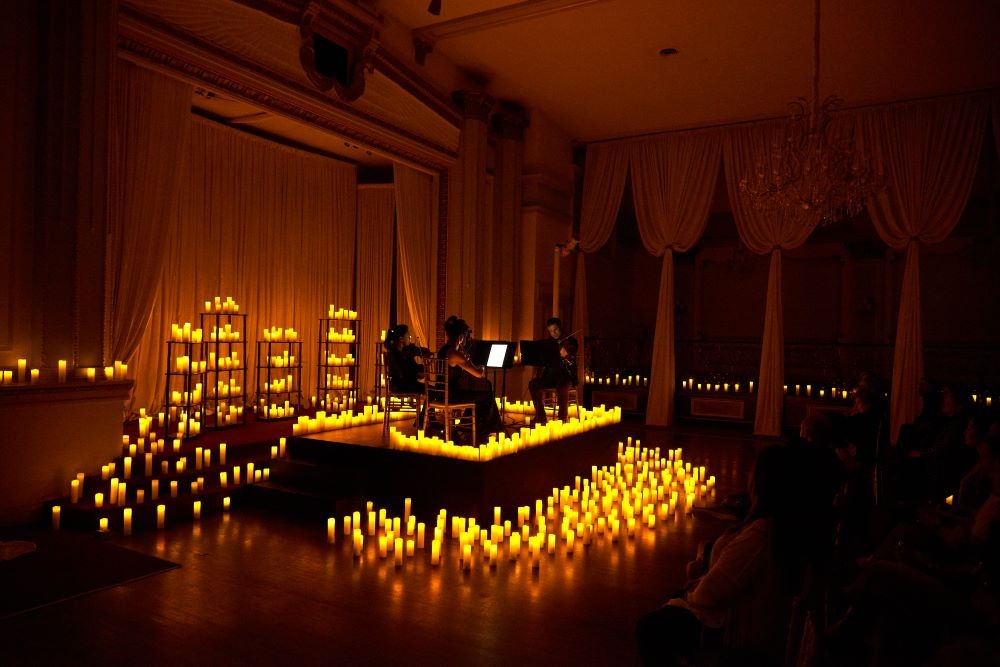 MGM Resorts' Chicago Candlelight Concert
Chicago's Stan Mansion, a former Masonic temple that sits on the 2.5-mile stretch of Logan Square's Historic District, has remained virtually unchanged for more than a century. In fact, the event venue looks like any other iconic and historic Chicago mansion on the outside. But on the inside, true magic takes place.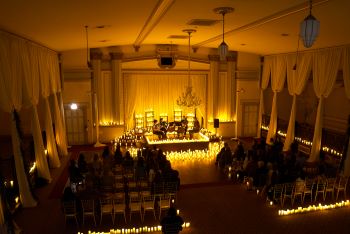 In early June, Stan Mansion served as the host venue for MGM Resorts' Candlelight Concert Series, a philanthropic effort to celebrate its meetings and conventions clients and benefit Save The Music Foundation. The company aimed to demonstrate its "position as a leader in live entertainment and its commitment to serving and uplifting communities," partnering with live-entertainment discovery platform Fever to make the completely candle-lit performances possible.  
The invite-only series traveled across the country and hosted concerts in cities that included Atlanta, Boston, New York, Dallas, Los Angeles, Minneapolis and Chicago, where the Listeso String Quartet performed a tribute to Beyoncé for the intimate meetings and events industry crowd.  
The evening of Chicago's Candlelight Concert May 16, Stan Mansion's black wrought iron fence was sparkling with the same twinkling lights that dangled in spheres from tree branches above my head as I entered the event. Guests were greeted with MGM Resorts' signature cocktail for the evening upon entering the venue's lower-level ballroom for prefunction mingling over food stations with options including charcuterie boards, sushi rolls and mini tacos.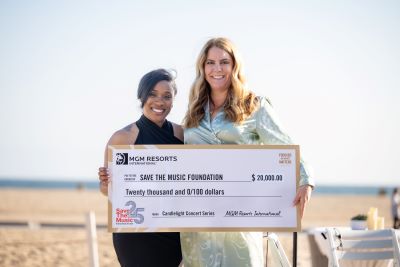 Shortly before the show began, attendees made their way upstairs to Stan Mansion's Grand Ballroom, completely lit with hundreds of flameless candles that lined the aisles and illuminated the stage at the west end of the venue in a warm and moody glow. During the 65-minute show, the string quartet performed fan favorites like Love on Top, Single Ladies, Halo and Crazy in Love. 
MGM Resorts concluded its Candlelight Concert Series June 22 at the Johnathan Club in Santa Monica and presented a $20,000 check on behalf of its meetings and conventions clients to Save the Music Foundation.  
"By simply attending one of MGM Resorts' seven candlelight concerts, attendees raised money to support a new music program for an under-resourced school in Mississippi," said Kris Jebson, director of global sales for MGM Resorts International, at the Candlelight Concert in Chicago. "So, just by being here at this experience, you're giving back, and you're helping us give back, too."  
Connect
Read more Meetings Today corporate social responsibility coverage.