Knowland Reports Big Growth for Meetings and Events in June at 30.3%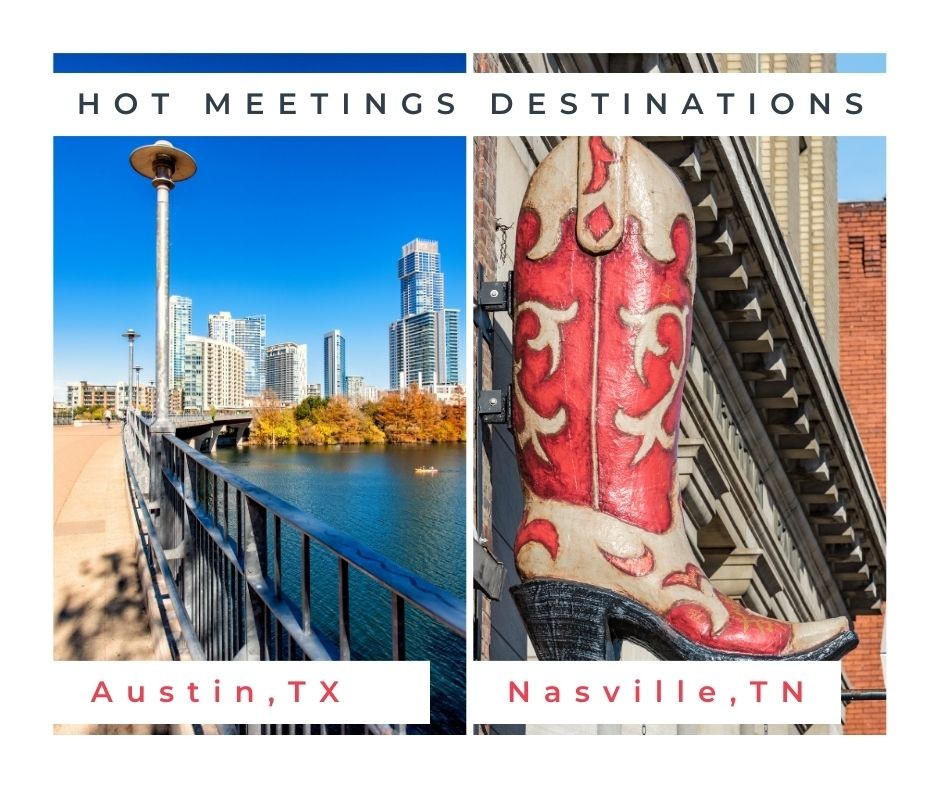 Knowland, a leading provider of data-as-a-service insights on meetings and events for hospitality, reports June meeting and event volume was up 30.3% over June 2022. 
According to Knowland's data, the top 25 markets in the U.S. are 90% recovered for year-to-date June 2023 performance compared to 2019, which is considered a benchmark pre-pandemic year. Austin, Texas, and Nashville, Tennessee, were the standouts, with growth topping 74% and 42%, respectively. 
The growth of these two destinations can be partially attributed to major seasonal events such as music festivals. Both Austin and Nashville have added a significant amount of amenities desirable for groups,—including several new hotels opening or on the horizon, growing nonstop flight options and some of the most unique meeting spaces in the country. 
Bleisure continues to be a buzzword in the meetings world, and both Austin and Nashville offer many ways for meeting attendees to enjoy a balance of the environment, local-flair restaurants, live music and entertainment, which also make these cities popular destinations with meeting planners.
[Related: Austin Is Growing Rapidly, And So Are Its Options for Meetings]
Top Five Markets 
The top five markets by event volume and the industries that helped fuel their recovery include the following:
Chicago: National association meetings followed by pharmaceutical/biotechnology, wedding healthcare and technology.
Los Angeles/Long Beach: Business was fueled in this sunny locale by education, national association, training/education, entertainment/media and charity/non-profit/social.
Washington, D.C.-Maryland-Virginia: This region enjoyed business from national association, travel, charity/non-profit/social, education, federal government agency.
San Diego: National association, wedding, education, training/education and charity/non-profit/social.
Anaheim-Santa Ana: Wedding, financial/banking, technology, training/education and national association.
The top U.S. markets (by percentage growth) year-over-year in meetings and events are:
Michigan South
Delaware
Kansas
Mobile, Alabama
About the Data 
This data is sourced from Knowland's sales intelligence platform, designed to help hoteliers build and protect a hotel's revenue base. It's provided to help hoteliers still building momentum gain insight into the top locations selected by meeting planners.
Insights presented are a result of the analysis of meetings and events data acquired through Knowland data collection and aggregation methods, including field reporting and automated methods of customer and non-customer data collection in primary, secondary and tertiary markets, as well as its large historical database. 
This information is based off a press release from Knowland.
Read this next: Marriott International, PCMA and CEMA Release 'Guiding Principles in Experience Design' Study