Rosen Hotels & Resorts: Spectacular Spaces for Groups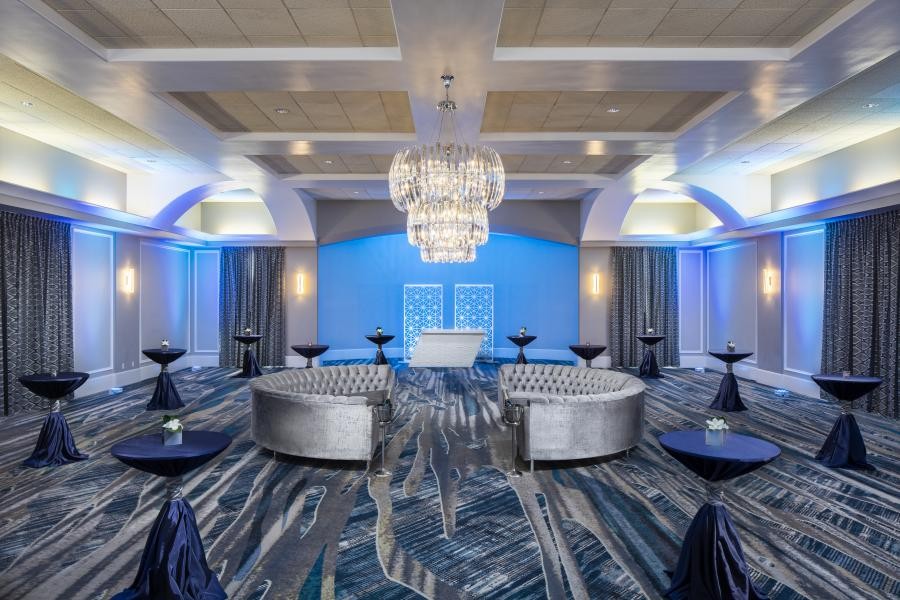 After years of working for other hospitality companies, Harris Rosen stepped up to the proverbial plate and bought his first property in Orlando in 1974. Today, Rosen, president and COO of Rosen Hotels & Resorts, heads Florida's largest independent hotelier with a portfolio of seven hotels and a combined 6,336 superior guest rooms. 
What, you may ask, is Rosen all about? Starting with family values applied to business acumen and a culture of giving back, this innovative hospitality company features elegant decor, premium accommodations and staff and service par excellence. 
Prepare to be dazzled by the plethora of indoor and outdoor venues, innovative cuisine and contemporary meeting space. 
This award-winning collection, serving greater Orlando and the International Drive tourism and convention district, includes four leisure hotels and three luxury convention properties. Together, the 800-room Rosen Plaza, 1,334-room Rosen Centre and 1,501-room Rosen Shingle Creek feature 730,00 square feet of versatile meeting and event space, ensuring value and memorable group experiences. 
Meeting Spaces & Amenities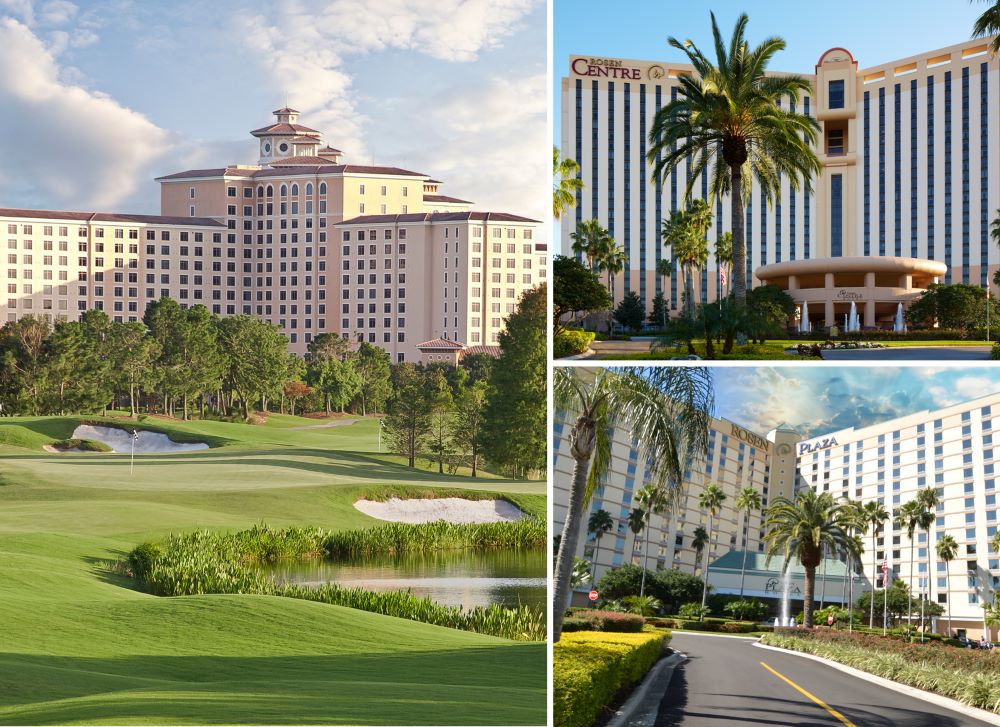 Rosen Plaza and Rosen Centre book end the West Building of the Orange County Convention Center (OCCC), providing a direct connection for attendees via pedestrian skywalks. 
With more than 60,000 square feet of state-of-the-art meeting and event space, Rosen Plaza Hotel includes a 26,000-square-foot Grand Ballroom, a 12,500-square-foot Foyer and 22 additional meeting rooms. Private events are elevated at 3NINE, the Plaza's exclusive indoor/outdoor venue featuring two full-service bars and a poolside patio for a unique meeting experience, while feasting the next day at '39 Poolside Bar & Grill that dishes up a tempting menu serving beyond brunch poolside edibles, such as Brunchadilla, Poolside Tacos and yes, a Fruity Mimosa or Blackberry Sangria Lemonade to quench your thirst!
Rosen Centre Hotel, stylish and sophisticated, features a 35,000-square-foot Grand Ballroom, 18,000-square-foot Executive Ballroom, 14,448-square-foot Junior Ballroom and 35 meeting rooms for an impressive offering of more than 150,000 square feet of cutting-edge meeting space for all group sizes and configurations. Adding to a newly refreshed property are redesigned VIP suites with modern decor and sleek furnishings. 
The Rosen collection's crown jewel is the 1,501-room Shingle Creek, which features 524,000 square feet of meeting and event space and world-class amenities such as the 18-hole championship course at Shingle Creek Golf Club and The Spa at Shingle Creek. Guests will also appreciate four outdoor pools, tennis courts, sand volleyball, a nature trail and 15 dining and lounging choices, including two nationally recognized, AAA Four-Diamond restaurants—A Land Remembered and Cala Bella Italian bistro. Both restaurants and catered events use fresh vegetables, fruits and herbs grown on the resort's own Emma's Creekside Farm, the brainchild of executive chef Michael Dunton. His insistence on fresh and locally sourced foods is top of mind when overseeing event catering for up to 10,000. 
"One of my strengths is knowing what's coming from our local waters," Dunton said, who also sources local produce, utilizing area purveyors, but relies heavily on his home-grown organic crops from Emma's Creekside Farm. 
Work with Rosen Hotels & Resorts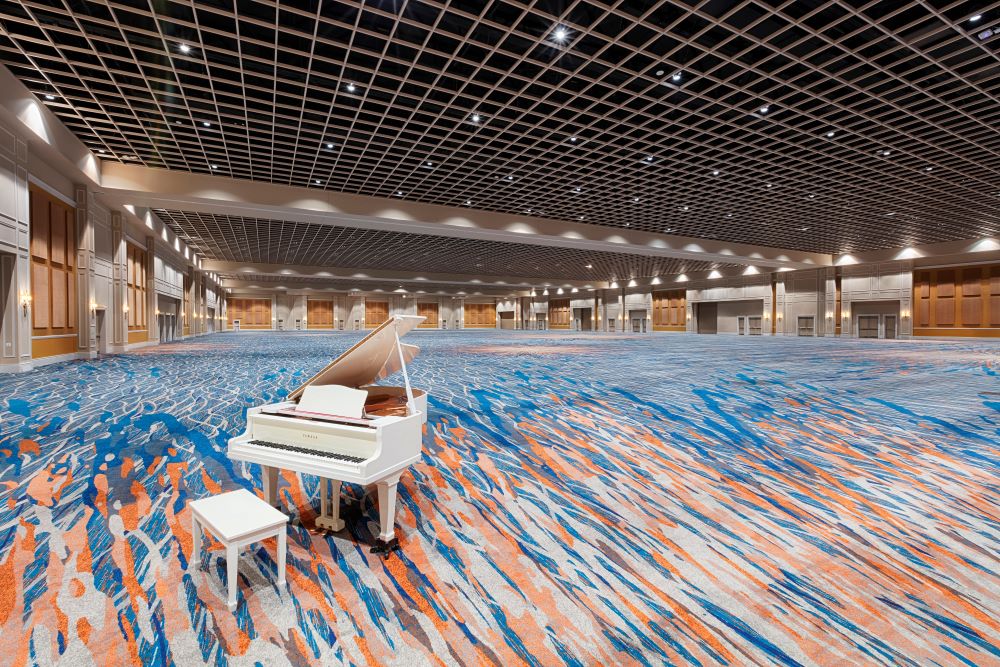 A professional convention services team will personalize your experience at Rosen Hotels & Resorts the most respected name in Central Florida hospitality, to ensure every meeting detail is nailed down and executed to perfection. 
For more information contact: Todd Frappier, chief sales & marketing office, Rosen Hotels & Resorts, Convention Properties. 
Sponsored by Visit Orlando