Virginia Beach Meetings Focus on Wellness, Sustainability and Fun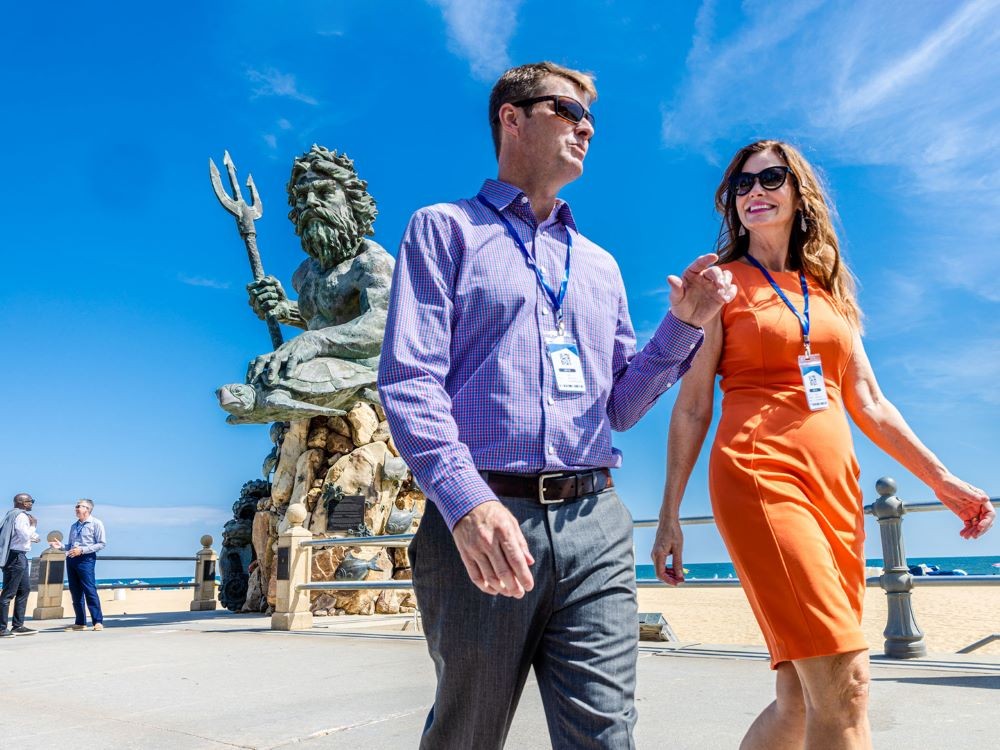 King Neptune statue, Virginia Beach Boardwalk
With inspiring nature at every turn and stunning waterfront settings, Virginia Beach is an ideal destination to meet and retreat. Attendees can look forward to wellness-infused activities that cater to work-life balance, and a host of adventurous and cultural activities that offer meaningful connections and team building. Virginia Beach also stands out for its eco-friendly meeting facilities and sustainability practices.   
Wellness as a Meeting Backdrop in Virginia Beach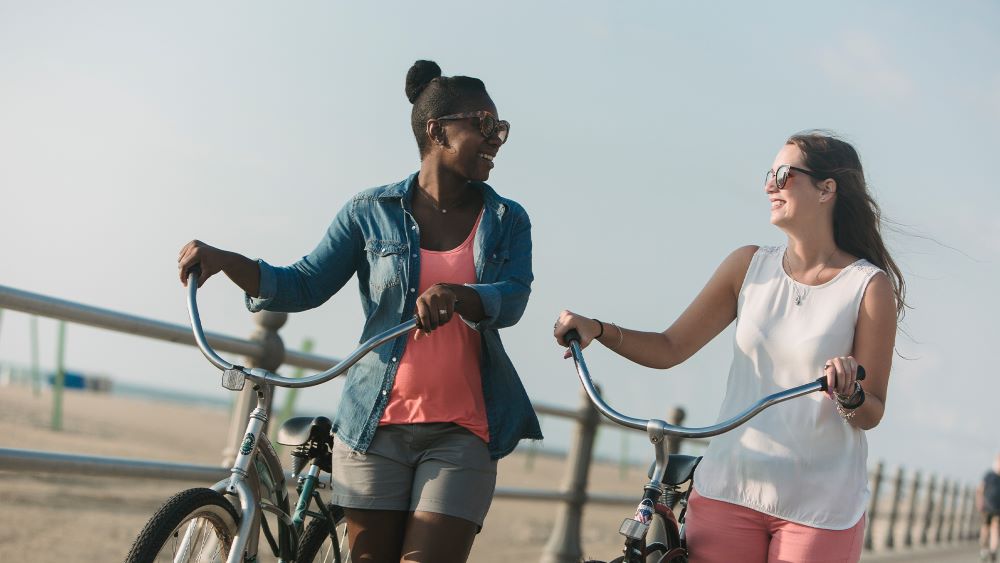 Virginia Beach is known as one of the happiest communities in the country, and with its abundance of nature, it's easy for meeting planners to tap into activities and much-needed breaks that boost mental health and wellness.  
Make it easy for attendees to keep up with their fitness routines. Before a day of long meetings, gather the group for a sunrise walk on the beach, or even yoga with feet grounded in the soft sand. Skip the doughnuts and pastries and fuel the day with healthier options like a smoothie station, locally grown fruit and bagels. 
Ready for a break later in the day? Meeting spaces are within easy proximity to sun-drenched beaches and nature parks meant for picturesque walks and biking. Taking breaks in nature not only offers a brain boost but can also enhance meeting experiences by offering inspiration.  
Meetings That Care for the Environment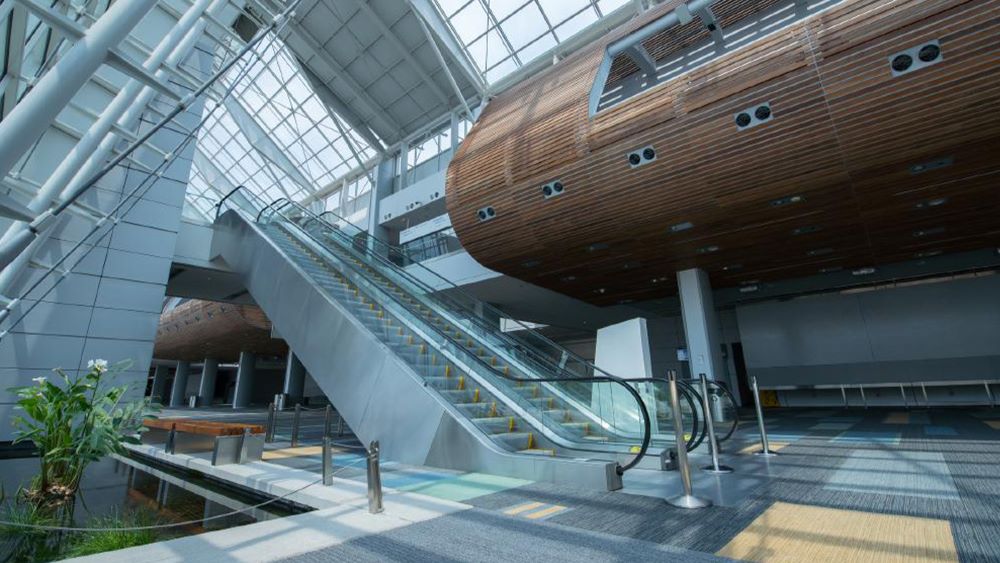 Those who are conscious of the environment can feel good about attending a meeting or event in Virginia Beach, where sustainability is a core value. The Virginia Beach Convention Center has bragging rights as the first convention center in the country to earn a LEED Gold certification. With its wood ceilings, curtain of glass that bathes spaces in natural light, and outdoor water features dotted with flowering lily pads, this stunning eco-friendly building creates a natural, serene backdrop for meetings. Eco-friendly practices here go deeper than good looks, however. The convention center works to reduce overall waste and offers menus crafted with local and sustainable ingredients.  
Your group can also feel good and do good when it comes to choosing locally sourced foods for a lighter impact on the environment. Just a short drive from the beach, the rural agricultural area of Pungo is rich in 8,000 acres of farmland, offering u-pick farms and resulting in homegrown options on restaurant menus throughout the destination. With Virginia Beach's prime location along the Atlantic Ocean and the Chesapeake Bay, it's easy to dine responsibly at restaurants serving locally caught and sustainable seafood, including locally harvested oysters.  
Amazing Views and Unique Settings for After-Hours Gatherings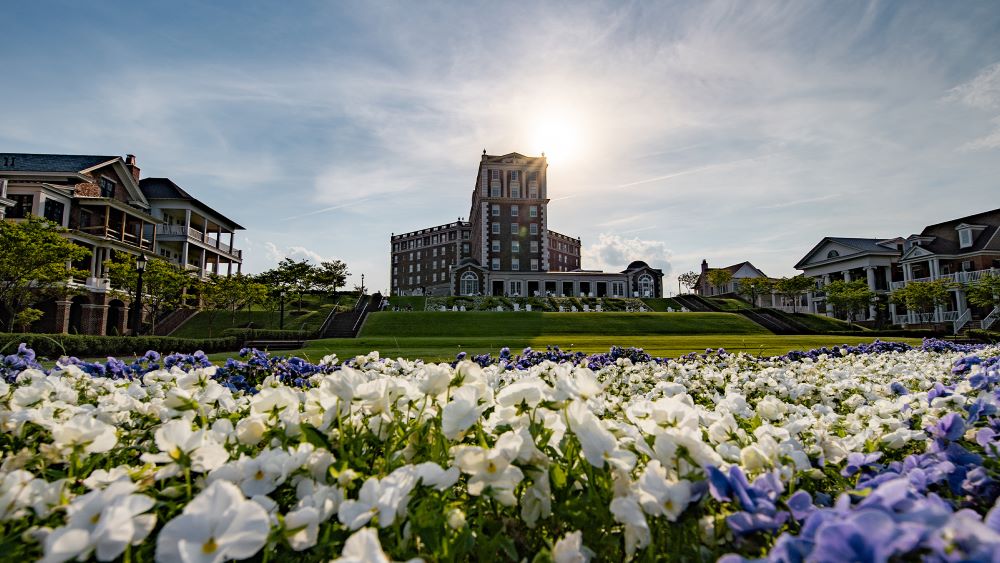 After long days of meeting, attendees will look forward to networking at the group dining venues in Virginia Beach, many of which offer breathtaking views and special settings that showcase the area's beauty and history. Fresh seafood is served with a side of incredible water views at Chick's Oyster Bar, Catch 31 and Rockafeller's Restaurant. For vistas overlooking the ocean, choose Waterman's Surfside Grille or upscale Italian Il Giardino Ristorante. At Rudee's on the Inlet Restaurant & Cabana Bar, you'll have front-row seats to the Rudee Inlet. 
Plan a cocktail hour on the lawn or garden spaces of the historic Cavalier Hotel & Beach Club, which has hosted a bevy of U.S. presidents and glamourous A-listers such as Frank Sinatra and Elizabeth Taylor. Nearby at the Marriott Virginia Beach Oceanfront Resort, elevate the night at Orion's Roof, a sleek rooftop bar and restaurant that towers more than 180 feet above the ocean, where meeting and event attendees can sip handcrafted cocktails and dine on Asian-fusion cuisine. 
Fun Teambuilding Activities in Virginia Beach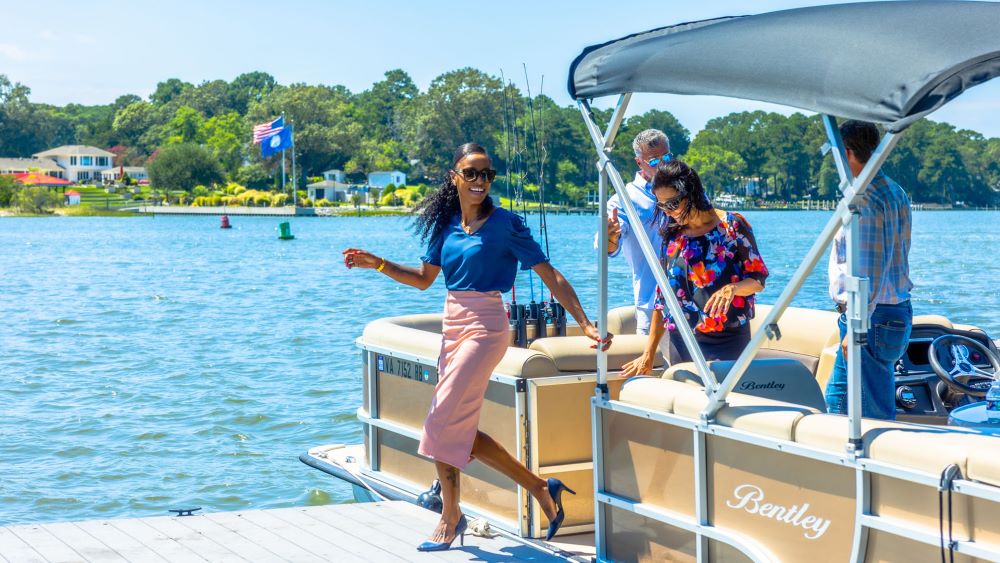 Capture attendees' attention by taking teambuilding activities outside the traditional meeting room, and explore a wealth of fun and unique activities that spark creativity and build stronger relationships.  
If you want to add adventure to the day, escape for an adrenaline-pumping outing to IFLY Virginia Beach for indoor skydiving. Soar through the treetops and above the swampy forest at Adventureworks Wetland Zipline Park, or for more immersion into nature, head to the Adventure Park at Virginia Aquarium where your team can navigate treetop trails with bridge crossings and rope courses.  
Encourage meeting attendees to put their minds together to solve a mystery while enjoying dinner at The Dinner Detective Murder Mystery Dinner Show, which can be customized for a private sleuth-solving event.   
Embark on a patriotic and adventurous mission with veteran-owned Patriotic Excursions, where small groups can join simulated Special Ops missions on the bay and ocean aboard an authentic U.S. Navy RHIB. 
If you plan your meeting during the cooler winter months, particularly January and February, you can arrange a special group outing: a whale-watching cruise. It's one of those awe-inspiring activities that will stay in their memories and cherished photos. It's possible to spot bottlenose dolphins frolicking in the Atlantic waters Chesapeake Bay year-round, and some local boat tours can accommodate groups.  
Head to the ViBe Creative District, a hub of art and culture, for walking tours through artists' galleries and to peep the many murals by local artists that splash the district. The vibrant murals make the perfect backdrops for taking group shots together. 
Nature and culinary tours also make for fun group outings. Depending on the season, head to one of Virginia Beach's rich agricultural communities to gather food together at u-pick farms. Take an educational tour of all-natural New Earth Farm or team up for a chef-led immersive cooking class where your group will take the ingredients from the earth to the table. For something truly unique, learn about oyster harvesting along the Lynnhaven River with Pleasure House Oyster Farm Tour, or slide on waders for the Waterman's Tour.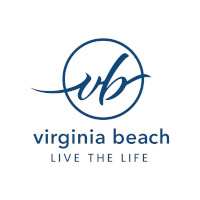 Sponsored by Visit Virginia Beach