Site Selection in the Post-Shutdown World
Nothing, as we consider meetings for the second half of 2021 and into the future, is or will be the same as we venture forth to select, confirm or reconfirm selected destinations and sites for meetings that are physical ("live"), virtual or hybrid. Cities and destinations have changed how they operate, how they look, and the services for transportation and for meetings.   
Join Meetings Today blogger, honored meetings industry consultant and educator Joan Eisenstodt, principal of Eisenstodt Associates, LLC, for this free one-hour webinar that will help you develop an RFP strategy for destination and site selection to avoid costly surprises.
By participating in this webinar, attendees will:
Improve RFP checklists so that proposals address key issues.
Increase awareness of news to follow and questions to ask, people to see and timing for in-person or virtual site inspections.
Enhance the ability to delve deeper in assessing the future into what is not shown or addressed or even now known—or as said in improvisation, your "yes and…" skills.
Earn CEUs: The Events Industry Council has reviewed the learning objectives of this activity and has indicated that attendees will receive 1 CE hours in the Site Management Domain of the CMP or CMP-HC Standards.
Visit our Sponsors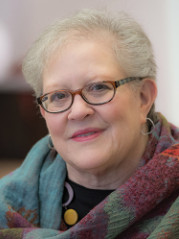 Joan Eisenstodt
Principal
Eisenstodt Associates, LLC
Joan founded Eisenstodt Associates, a DC-based meetings and hospitality consulting and training company in 1981. Joan's vast experience with clients, serving on the Editorial Advisory Board of the Journal of Convention and Event Tourism, and with ASAE, DMAI, MPI, and PCMA, has brought her honors from MPI, HSMAI, and NSA; IACC, as an inductee into the CIC Hall of Leaders, and by the PCMA Foundation for Lifetime Achievement as an Educator. Joan knows that selecting a site begins to build the foundation of a successful meeting. You can interact with Joan at her on social media outlets.