Critical Contract Clauses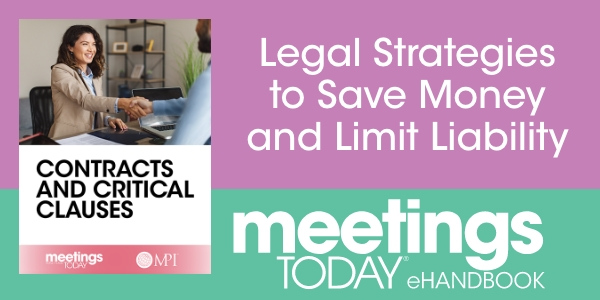 * Produced in collaboration with MPI.
Legal Strategies to Save Money and Limit Liability
Rising like the proverbial phoenix from the pandemic-era shutdown, in-person meetings are back big time and venue availability is tight in this seller's market. This new era of meetings also brings with it heightened awareness around issues such as sustainability, DEI and labor shortages impacting service levels.
Meeting and event organizers need to be aware of this changing landscape, and the contract issues they bring. Partnership between buyers and suppliers is as important as ever--maybe even more so. Our eHandbook on contracts helps you navigate this new landscape while keeping the interests of your organization firmly in the fore.
Download your free copy!