MGM Resorts Leader on Evolving Through the Pandemic, New Meetings Campaign
Meetings Today's Sarah Kloepple sits down with Stephanie Glanzer, senior vice president and chief sales officer for MGM Resorts International, to discuss how the company has come through the pandemic better, with new safety protocols, the launch of new meetings campaign "Here" and how planners can make a difference through their events at MGM.
This podcast was produced in partnership with MGM Resorts International.

Sarah Kloepple: Hello, everyone, and welcome to the Meetings Today Podcast. I'm Sarah Kloepple, content developer of destinations and features for Meetings Today. In this episode, we will be putting a spotlight on MGM Resorts International, headquartered, of course, in the Entertainment Capital of the World Las Vegas. Since the onset of the pandemic, MGM has been at the forefront of meeting and event safety. Its properties have hosted over 2,000 groups since they reopened, both small and—since states have relaxed capacity restrictions—quite large as well, some groups bringing thousands of attendees to a destination.
Joining me today to talk about some things MGM has been up to recently, like instating new amenities and helping organizations to make a difference through their events, is Stephanie Glanzer, senior vice president and chief sales officer. Thanks so much for joining me today, Stephanie.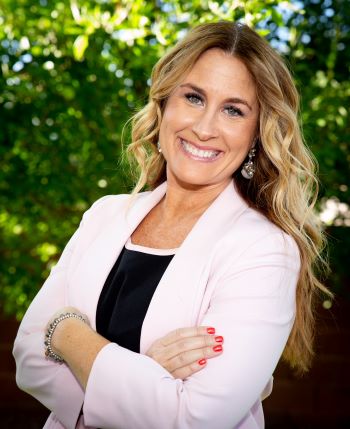 Stephanie Glanzer: Thanks, Sarah. Great to be back.
Kloepple: Let's start with the most important topic of health and safety. The last time we spoke with you in May 2020, kind of right in the thick of all this uncertainty, it was about MGM's Seven Point Safety Plan. How have MGM safety guidelines evolved since then?
Glanzer: Sure, I would say that we've evolved in, first of all, trying to stay ahead of everything. And what I mean by that is as early as when we spoke in May of 2020, we were getting ready to launch our Convene with Confidence plan. We had partnered with companies like Impact and Cue Health and CLEAR, who remain partners today. And I think what we have learned is to be able to have flexibility and to customize for whatever groups need. And what I mean by that is I think we all know that a group's level of what they what they want to do to provide to their attendees, whether it was onsite testing, which still happens to this day, whether it's international travel or even some domestic groups. But mostly that we have the capability to provide the CLEAR app to track vaccination status, which again, many groups are choosing to use.
So I think in short, on top of everything that we did within our buildings, we had already upgraded our HVAC system and enhanced our health and cleaning [protocols] and provided training. All of the things of the silver linings that came out of an awful situation, we feel that we're in a much better place. We continue to stay focused on wellbeing and health through our Stay Well products, as well as just different offerings that we want meeting planners and attendees to know that we have within MGM Resorts. So really about customization and flexibility. And on everything related to health, safety and wellbeing.
Kloepple: Yeah, flexibility is certainly top of mind right now. So MGM is also getting ready to launch a new meetings and events campaign called Here. Tell us a bit more about that. How did it come about? And what are some of the most vital messages you want to get out with it?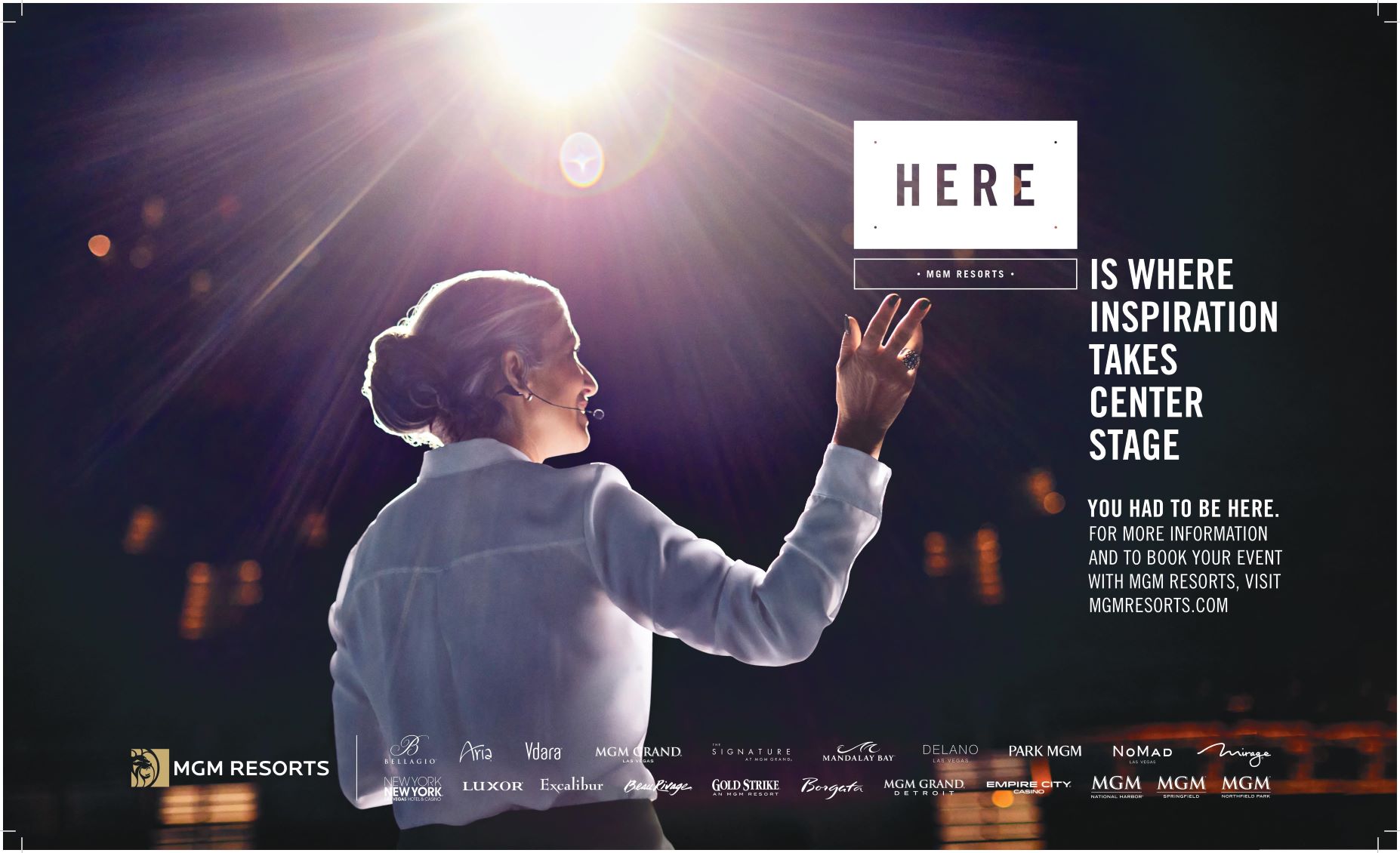 Glanzer: Thank you. Yes, we are very excited to reveal our Here campaign. And really what the premise is, is you can find meeting spaces and amenities relative to meetings everywhere. But what MGM Resorts has to offer holistically and as a global company, you can only find here. It's a little bit of the word FOMO [fear of missing out], of making sure attendees would rather be here than not be here. And so through storytelling is to say "here" is where we can not just provide a room, but we can actually move your organization forward. Or "here" is where a simple idea could turn into a big startup and successful program. Or "here" is where you can celebrate your incentive winners. And then more importantly, "here" is also where we focus on what matters. And that's a big part of the campaign.
Because we feel that we need to do a better job of communicating all of our sustainability, protecting our planet, embracing mankind initiatives that have always been a part of MGM Resorts. We have progressed, not just overall, but in our meeting spaces as well. So to be able to share the news of we've launched the largest solar array in hospitality earlier this year that produces 90% of the daytime power to our resorts. Or things like our reused food program from a catered event, where you are able to give back the unused food to those in need in our community. And so the campaign is really about here is where we can make great things happen for organizations, for meeting planners and for attendees.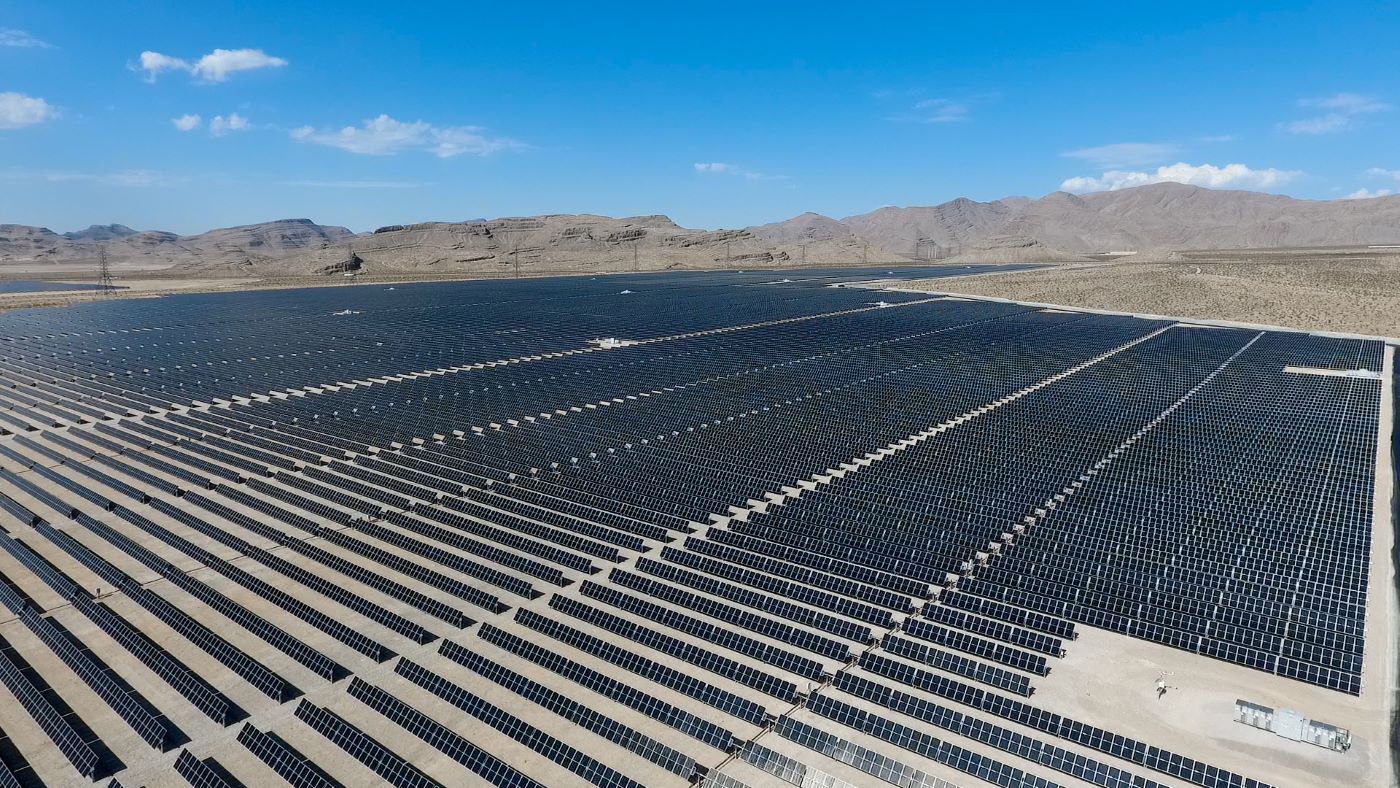 Kloepple: Yeah, excellent, that's great. How else has MGM come through the brunt of the pandemic better?
Glanzer: I think that if anything, we all learned that you we had to come out differently. Meeting planners are being asked to hit new objectives and goals. Attendees, after being on virtual cameras for so long, are looking for more meaningful experiences. So for us, it was how did we use the time to continue to reinvest in our properties and move on with capital investments that we had planned on?
We launched digital technology that wasn't just for health and safety, but like contact-less check in, will also improve the guest journey, whether that is shortened lines at meeting spaces, or in a Starbucks line, to be able to do things digitally at MGM Resorts property.
And I also think that we took the time, you know, I was very grateful that we kept a team that not only stayed in touch with our customers, but also worked with our groups on moving their dates, shifting their dates, looking at new sets, new diagrams, and how many people? And really, how could we come out of this differently? Where we can look at the meeting planner journey, and we can streamline the way that we do things, and we can work more consistently as a company. So I think like many, we probably worked more and longer hours in the past 20 months to be able to come out of this better.
Kloepple: Yeah, that's great. Communication, too, is also very top of mind right now, for sure. And you kind of touched on this a little bit already, but how else can MGM help an organization make a difference through their meetings and events? 
Glanzer: I would say that, when we talk about the word communication and learning from experiences, both from a meeting planner and a decision maker, is to have an open mind on maybe something that worked great in one venue in another location, may not work the same in an in a new destination. And to really use your convention services, catering and sales teams to say, what can we do that our meeting attendees would feel that is different or is unique, or may be something that they haven't done before?
And I would say to really just open up your brain on ideas and thoughts and collaborate and say here is the goal of the conference or the meeting. How can you, hotel—MGM, Aria, Bellagio or whoever you're talking to—how can you help me meet that goal? And so if someone says the goal is collaboration and networking, well, how can we create meeting experiences that would do that for their attendee? So I think like we've always said, being as transparent and collaborative as possible with your hotel contacts, to use their knowledge and experience of everything they've been through in the past 20 months with hosting groups—What's worked? What hasn't? What has changed?—to be able to provide that best experience for your event.
Kloepple: That's great. You touched briefly on unused food at events and how that can go back to the local community. I think that's a great initiative. Can you expand on that? And are there any other initiatives like that, that planners can be a part of at MGM properties?
Glanzer: Sure, I touched on the food donation program. We have other statistics, for example, you know, all the oysters that we go through as a company—we go through a lot of oysters—they're all thrown back in and recycled and again, become a part of the food cycle, which is a pretty special program. But the other thing that I will touch on is not only from a CSR initiative can there be advantage to things people in organizations, but also from a teambuilding standpoint, we have many groups that will say, to our convention services team, what are some things that we can do locally or within your meeting space for our attendees, our leadership team, our group to do together, but gives back? And we have many of those examples. Not just through environment and sustainability, but also through community and giving back, there are many options for groups to utilize.
And then again, from our recycled program, our compost program, we are not using plastic straws throughout our buildings. It's also about setting expectations. That's another thing that I think is very important. I just talked to a meeting planner that said I personally am not a fan of paper straws; I wish I would have known. And that, again, is on us to be able to work with our planners to say we want to be sustainable, but we want to provide the level of experience that you and your group are looking for. Let's make sure we're setting those expectations ahead of time.
Kloepple: Any final thoughts for our listeners before we wrap up, and then maybe where they can go for some more information on meetings and events at MGM?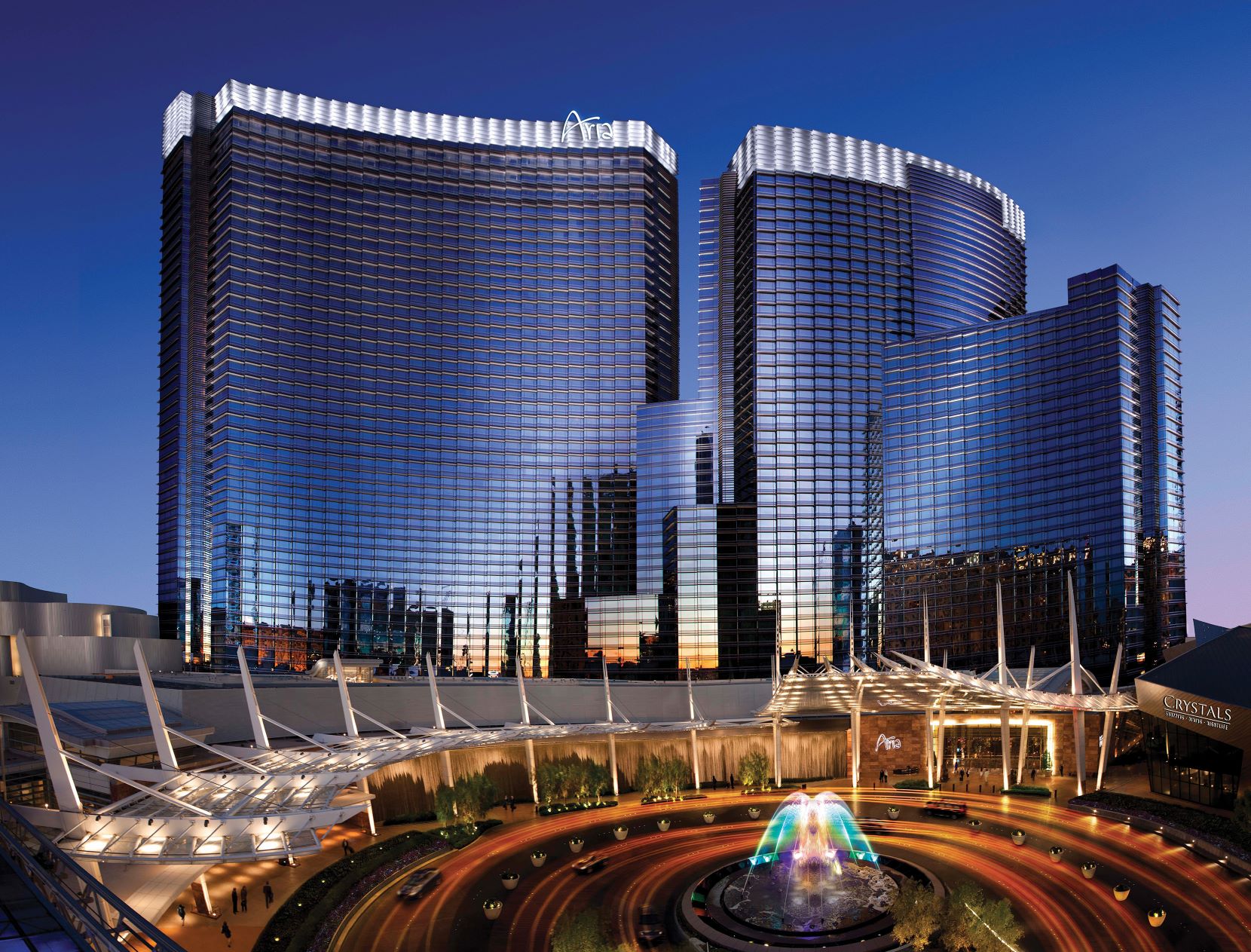 Glanzer: I think to wrap up, I believe that as an industry, we are evolving of how great face-to-face meetings can be. I think we all, what we're seeing anyway, is people appreciate them more. People are looking for more meaning in why they come to an event. So you know, maybe quality versus quantity. I think that as people show up to events and meetings to again, set clear expectations on what the experience is going to be.
While we are not seeing as much virtual and hybrid, as I think we all thought we would a year ago, it is still there. And I think that the virtual component of meetings is going to be there, not for only people not coming to face-to-face, but to be able to use the content and the storytelling and the marketing for after the actual conference, and maybe reach a broader group than initially was planned to come. I think that's another part that we have to offer is we have experiences that we can create virtually, so whether somebody is watching it in person, or to be able to share it after the fact, or for those that can't make it. We have lots of those experiences. And some of them we tried to share with a lot of our customers throughout our virtual series during the shutdown. But I think that is the part of what else, other than just four rooms and a meeting space and doing some decor, can a hotel provide to give that meaning of why face-to-face really makes a difference in our world?
Kloepple: Yeah, absolutely. If our listeners are interested in visiting MGM or interested in hosting a meeting at MGM Resorts, what next steps should they take? Where should they go?
Glanzer: Sure, MGMResorts.com. There's a meeting and events page that will share everything from our health and safety guidelines. And actually, in just a few days, we'll update and launch with all new collateral campaign and content, just based on the new campaign launch. So thank you for the opportunity.
Kloepple: We will make sure to include all that information and those links on our website, as well as at MeetingsToday.com/Podcasts. Well, thank you so much for your time today, Stephanie. It's been great catching up with you and MGM Resorts International.
Glanzer: Thanks, Sarah. Have a great day.
Kloepple: Thanks, you too. And thank you all for tuning into this episode of the Meetings Today Podcast. Don't miss an episode by subscribing to the Meeting Today Podcast on Apple Podcasts, Spotify or wherever you get your favorite podcasts. You can also read more about MGM, about Las Vegas and other industry news at MeetingsToday.com. Thanks again to MGM Resorts International for their partnership on this podcast. Until next time!