Contracts in the "New Normal"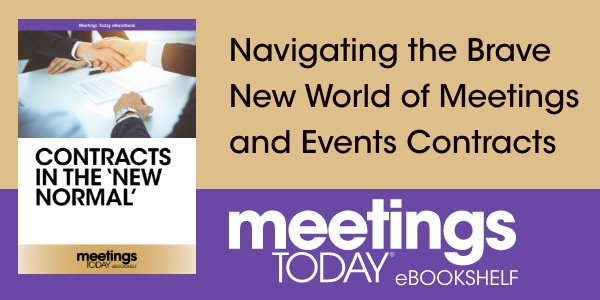 "Be Prepared"
The Boy Scout motto certainly applies to the current environment in the meetings industry, as organizations prepare to return to in-person events as the pandemic lingers. Preparation is especially essential when it comes to navigating a new contract and negotiation landscape, with critical considerations we never could've imagined two years ago. 
Complete the form on this page and receive your free copy!

Note: By submitting this form, you agree to receive emails from Meetings Today and its valued industry partners. View our Privacy Statement for more information.
---
Check out all of our eHandbooks on our eBookshelf.