Diversity, Equity & Inclusion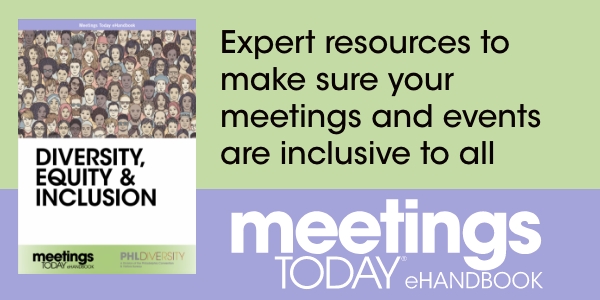 DEI, or diversity, equity and inclusion, is one of the preeminent trends in the meetings and tourism industries, impacting not only travelers and meeting and event attendees, but also suppliers in destinations and destination marketing organizations.
Our Diversity, Equity & Inclusion eHandbook checks in with DEI leaders to provide you with the knowledge you need to ensure your events are inclusive for all, from attendees to vendors and suppliers, bringing a positive impact to the destinations where they are held.
Complete the form on this page and receive your free copy!
Note: By submitting this form, you agree to receive emails from Meetings Today and its valued industry partners. View our Privacy Statement for more information.
Sponsored by our partner:

---
Check out all of our eHandbooks on our eBookshelf.