You Don't Know Oxnard. It's One of California's Best-Kept Secrets.
Visit Oxnard invites travelers to rediscover Oxnard, California with a new campaign titled, "You Don't Know Oxnard". Nestled on the Central Coast, Oxnard is one of California's best-kept secrets.
Playing off the city's unique name, Visit Oxnard's new tourism campaign shines a spotlight on all that Oxnard has to offer—from pristine beaches and outdoor adventures, to rich historical and cultural attractions— welcoming visitors to discover their Oxnard.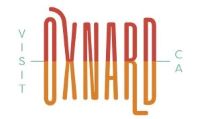 *This video was created and sponsored by our partner Visit Oxnard.