Meet in Seattle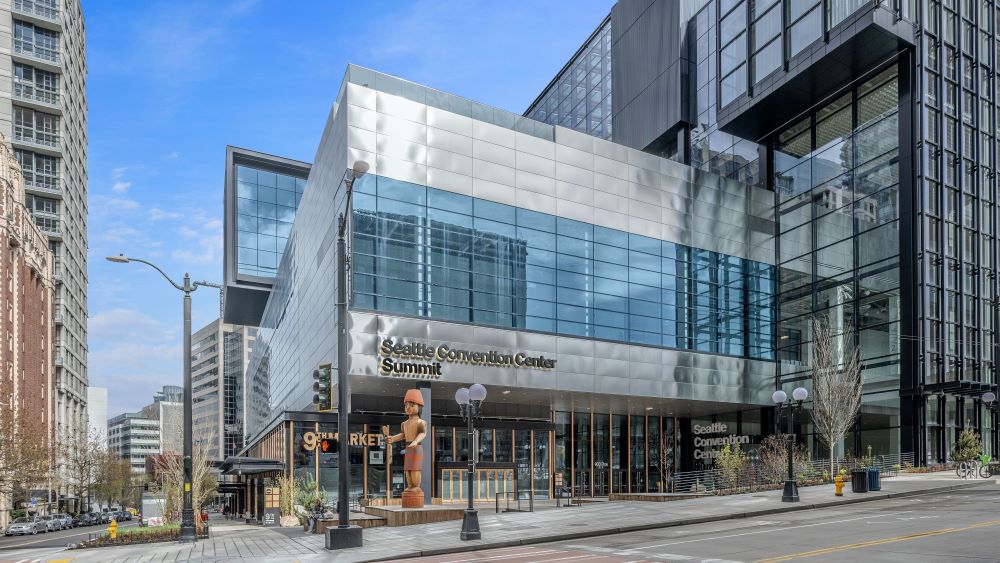 When groups choose Seattle, attendees are given the reason they've been looking for to visit this distinctive city. An urban metropolis set in the middle of luscious natural surroundings, Seattle offers the ability to explore longstanding landmarks such as Pike Place Market and the Space Needle alongside world-class restaurants and signature retail shops—all within walking distance of premier meeting facilities and a robust hotel mix.  
And now it's even better. 
The Summit building at Seattle Convention Center is officially open and has welcomed its first guests. The first vertical convention center in North America offers more than 570,000 square feet of additional event space and pairs with the existing Arch building—just one-and-a-half blocks away—doubling the capacity of the entire campus.  
Watch the video and contact Visit Seattle for more information.

Sponsored by Visit Seattle