Profile: Lee Papa, Mindfulness Speaker, Trainer, Author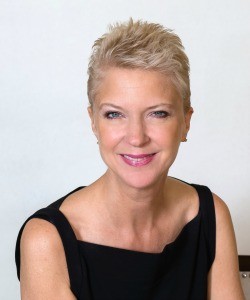 There's an immediate sense of calm that overcomes you when you meet Lee Papa. Warm, engaging, present and centered, this mindfulness and meditation expert definitely found her calling, first in owning a Las Vegas wellness center that taught 4,000-plus classes in the six years it was open and currently on a mission to create well-being experiences at meetings and conferences around the world.
"Through the center, I experienced how meditation and other modalities in well-being supported people in their lives personally and professionally," Papa said. "I wanted to expand this knowledge to a broader audience."
Enter IMEX, which in 2014 reached out to Papa to present a class at the show in Las Vegas, then invited her back in 2015. She delivered an inspiring keynote, "How to Live and Lead Mindfully," and with the help of AWG Destination Management, created the Be Well Lounge.
The successful concept, now an integral IMEX wellness initiative and in 2016 sponsored by Hilton Worldwide, is a haven complete with dim lighting, trickling water features, candles, relaxation zones and an area for daily meditation sessions and yoga classes.
"This kind of support system for attendees at any meeting is such a wild benefit," she said. "It makes them more inspired and alert, it gives them more clarity, and it puts them in alignment for things to flow with less effort."
Papa's training mixes mindfulness, starting with awareness of the brain's inner dialogue, and mindfulness meditation, awareness of the body and the breath.
"Science tells us that our words hold an energy—and we actually have up to 70,000 thoughts a day," she said. "Depending on your inner dialogue, you are creating your reality based on those thoughts, so intention is important. Coming together as a group with an intention is very powerful."