22 meetings industry luminaries who light the way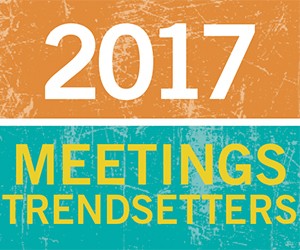 This year's class of Meetings Trendsetters, compiled through a survey of our readers, industry outreach and input from past Trendsetters, features a stellar lineup of forward-thinking planners, educators and suppliers—with a few that blur the line between!
Looking for previous years' lists? Follow the links below!
We encourage readers to share the good news and make sure to keep an eye out (and vote) for future trendsetters!
 THE PLANNERS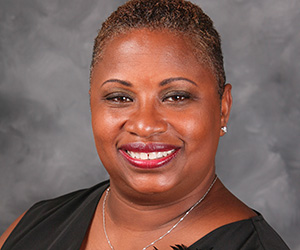 Desiree Knight
Director, Education & Meetings // AREMA
Specialties: Association planning
Besides expertly tackling myriad meeting planning duties for the American Railway Engineering and Maintenance of Way Association, Desiree gives back to the association meetings industry through her work as an ASAE DELP (Diversity Executive Leadership Program) scholar, which supports people from under-represented identity groups advance into leadership roles in the association management profession.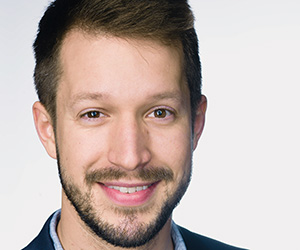 Maxx Lebiecki
Account Executive // Association of Equipment Manufacturers
Specialties: Exhibition/tradeshow planning
Named one of the "20 Under 30" by the International Association of Exhibitions and Events, Maxx knows how to handle exhibitions on a grand scale, working with companies that exhibit at AEM tradeshows such as the CONEXPO-CON/AGG international construction industries exhibition, which packed some 2,500 exhibitors in 2.5 million square feet of space for its 2017 event at the Las Vegas Convention Center.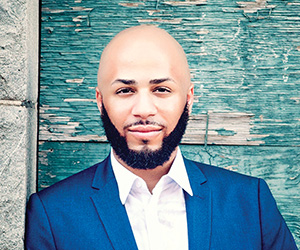 Antwone Stigall
President & CEO // West Wing Events
Specialties: Meetings management, event design
Teaching meeting and event management and designing engaging experiences for his clients' participants is where Antwone spends the bulk of his work and free time. He strongly believes that because the future is always changing, we should learn from our best practices, but continue to innovate and design our next practice. Antwone currently serves as the international chair of the Diversity & Inclusion Task Force for MPI, which assists in understanding the multicultural communities underrepresented in the industry and MPI, as well as advise the association on its diversity initiatives and raise awareness around issues that may affect minority groups in the industry.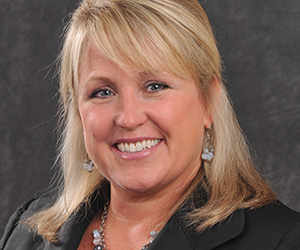 Amy Ledoux
Senior Vice President, Meetings & Expositions // ASAE: The Center for Association Leadership
Specialties: Association industry meetings management
Rhonda Payne
Chief Learning Officer // ASAE: The Center for Association Leadership
Specialties: Association industry meetings management

 
Amy and Rhonda joined our 2017 Trendsetters list for their work leading ASAE's Xperience Design Project (XDP), an innovative endeavor to replace its annual Springtime Expo. XDP turned the traditional association event on its head with a theater-in-the-round concept featuring five Lab Zones occurring simultaneously, with small groups moving through each and collaborating during breaks. The two-day event also featured a Business Exchange where pre-scheduled meetings were held in a variety of environments. See our story here.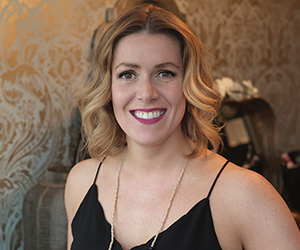 Deb Gee
Experience Designer, Mindful Performance // Lululemon Athletica
Specialties: Event design, wellness
Known for weaving super unique sensory experiences into every event she activates, Deb has crafted everything from a "Breathing Room" for TED to a custom farmers market at a leadership retreat. Deb imparts her signature sense of experience design as a teacher and as a presenter at industry events. Look for the profile on Deb in our August In Balance wellness section.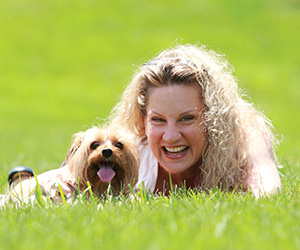 Christy Lamagna
President and Chief Strategist // Strategic Meetings & Events
Specialties: Strategic meetings, speaking
A nearly 30-year industry veteran, Christy has participated in the strategic revolution that has reshaped the meetings and events world, and firmly believes the wise interpretation of analytics is the key to success. Christy has also taught two college courses on strategic planning, is a frequent source in industry publications and is an active volunteer for a variety of charitable efforts.
 THE EDUCATORS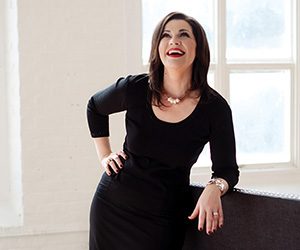 Kiki L'Italien
CEO & Founder // Amplified Growth
Specialties: Speaking, SEO, association engagement
The subject of a Profile in our April issue, Kiki is perhaps best known as the moderator of the Association Chat Twitter community-#assnchat for short. This weekly video chat tackles the pressing issues shaping the association world. Most recently, she held the stage at ASAE's inaugural Xperience Design Project (XDP) as a co-educator in the Lab Marketing Zone at the innovative new conference. When she's not speaking or facilitating association chats, Kiki heads up Amplified Growth, a company specializing in SEO and social media optimization.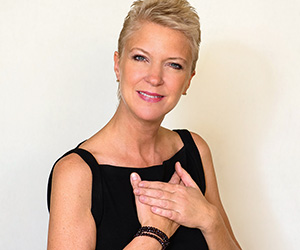 Lee Papa
Speaker, Trainer, Author
Specialties: Mindfulness, meditation, leadership
Ever calm, collected and focused, Lee is on a mission to cultivate her signature well-being experiences at conferences around the world. This wellness trendsetter, profiled in our February issue, is known for her popular mindfulness lounge and keynote, "How to Live and Lead Mindfully," as well as for assisting individuals and groups break through limiting patterns and fears. Check out her Be Well Lounge at IMEX America in Las Vegas this October.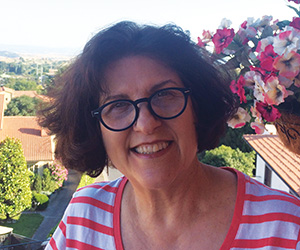 Dr. Cynthia Vannucci
Professor // Metropolitan State University of Denver
Specialties: Education
An enthusiastic supporter of the hospitality, meetings and events industry and a true crusader for students to secure internships to bridge their education with work experience as a career launch, Cynthia has a passion to see her students succeed in an industry that demands experience beyond a degree. She has been affectionately dubbed the "Internship Crusader" and has provided numerous presentations and magazine interviews, conducted research on the subject, and served as the internship coordinator for her department for more than five years.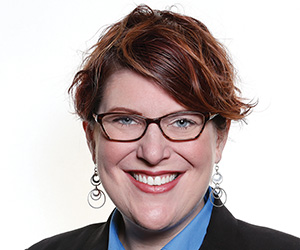 Jessie States
Manager of Professional Development // MPI
Specialties: Live education, continuing education
The manager of professional development for MPI, Jessie designs the interactive 1:1 and one-on-few experiences at MPI's live events, showcasing unique learning experiences and personalized education that help people engage. She also works with team members on certificate programs and with MPI partners and sponsors to create industry-leading case studies and educational courses, sharing best practices from companies across the globe.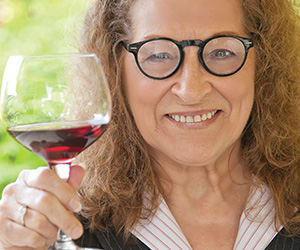 Mary Watson-Delauder
Chief Wine Officer
// The National Conference Center, West Belmont Place
Specialties: Conference center food and beverage
After a long career instructing on all things F&B, Mary landed at The National three years ago following a 15-year stint at nearby Lansdowne Resort and a five-year run as corporate sommelier for Benchmark Hospitality. At The National, she creates a variety of wine programs and seminars for clients, works directly with chef Chris Ferrier to pair wines with cuisine at monthly Chef's Tables and is the herb gardener for the Black Olive Bar & Grill.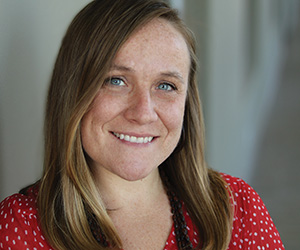 Erica Ryan Shonkwiler
Lecturer // Indiana University­–Purdue University Indianapolis School of Physical Education and Tourism Management
Specialties: Hospitality industry education
Selected following a recommendation by a past educator Trendsetter, Erica excels in getting students involved in real-world meetings activities and is also the faculty advisor to the PCMA Association Student Chapter and the MPI Student Chapter. She was the recipient of the 2015 Linda Brothers Teaching Award.
 THE SUPPLIERS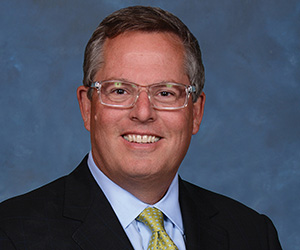 Richard Harper 
Executive Vice President // HelmsBriscoe
Specialties: Industry advocacy, executive
Industry veteran Richard Harper has graced many "top people in the meetings industry" lists in his career in executive positions at MGM Resorts International, Westin Hotels & Resorts and since 2012 at meetings procurement and site selection company HelmsBriscoe. His most recent efforts touting the value of meetings as a co-chair of the Meetings Mean Business Coalition during a presidential election year translated into his recognition as a 2017 Trendsetter, however.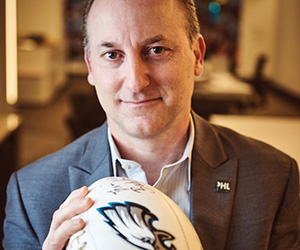 Larry Needle
Executive Director // PHL Sports
Specialties: Destination sports sales and marketing
Philadelphia had a banner year in 2016 with the 2016 Democratic National Convention, but its efforts in the sporting events and conventions segment answered the bell, too. Leading the sports charge for the Philadelphia CVB, Larry helped land marquee events such as the ESPN X Games, NBA All-Star Weekend, NCAA Women's Final Four, Major League Baseball All-Star Weekend and 2017 NFL Draft, which brought 250,00 people to the City of Brotherly Love.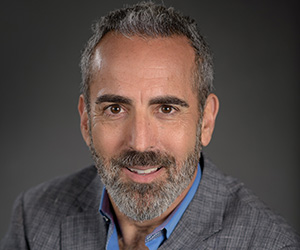 David Kliman
President // The Kliman Group
Specialties: Speaking, international meetings, advisory board facilitator
If you haven't had the pleasure of seeing David lend his years of meetings industry expertise and concise thinking to panel discussions at major MPI events or via webinars and other educational vehicles, you really need to get out more. As president of The Kliman Group consultancy, David facilitates customer advisory boards for major organizations such as the Las Vegas Convention and Visitors Authority, Hyatt Hotels Corporation and Cvent, among many others, but one of his transcendent trendsetting powers is his expertise as a thought leader in the ever-changing world of global meetings. See our Profile of him in March's Meetings Today magazine.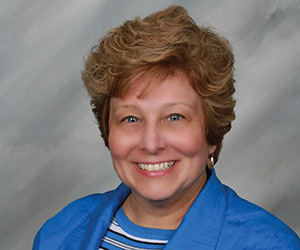 Ellen Sinclair 
Senior Vice President, Operations // Benchmark
Specialties: Destination sales and marketing
Ellen gives back to the industry through participation in efforts such as IACC's Conference Center Management Certificate Program and by sitting on Virginia Tech's Board of Directors for its Hotel and Travel Management School. Recent trendsetting accomplishments include chairing IACC's Meeting Room of the Future initiative.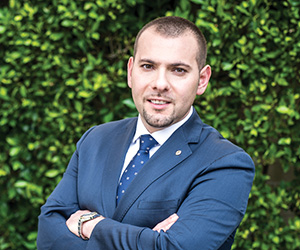 Jake Megrikian
Director of Sales & Marketing // InterContinental Los Angeles Century City
Specialties: Hotel sales and marketing
A 15-year hospitality veteran, Jake has been recognized for outstanding achievement by continuously attaining record-breaking sales. Additionally, he was awarded the SITE Kevin Forde Spirit Award for his involvement in the Society for Incentive Travel Excellence. With a strong passion for meetings and dedication to exceptional service, Jake is not only a role model for his own team, but his community of meeting professionals as well.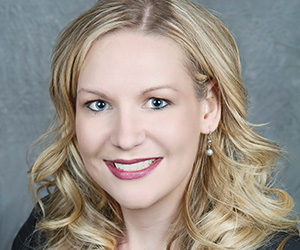 Ashley Lowe
Director of Sales // Caesars Entertainment
Specialties: Casino resort sales
In 2016, Ashley was awarded the Las Vegas Hospitality Association's Rising Star Distinction Award, which honors those who have made a difference in the hospitality industry. She is passionate about the city of Las Vegas, the importance of face-to-face meetings and the continued growth of the meetings industry. Ashley brought her more than 10 years of expertise to the Caesars Entertainment family in April 2015 and currently oversees the on-property sales efforts for all meeting and convention groups across Caesars' nine Las Vegas properties.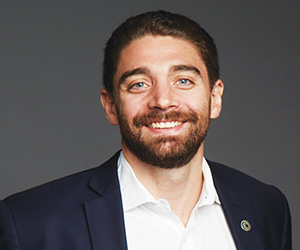 Ryan Simonetti
Co-founder and CEO // Convene
Specialties: Conference centers
Convene has disrupted the traditional conference center formula by infusing hotel-like services and amenities into commercial office buildings. Ryan has been recognized for his achievements in Inc. Magazine's "30 Under 30," was named "Top Entrepreneur" by Crain's New York, and was a finalist in Ernst & Young's Entrepreneur of the Year New York Awards. Convene, which says 70 percent of Fortune 500 companies partner with them, operates 13 spaces in New York, Philadelphia, Boston and in the D.C. metro area.
SPECIAL MENTION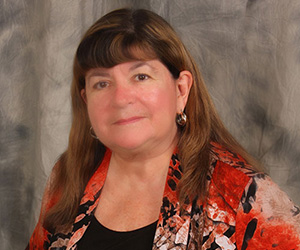 MaryAnne Bobrow
President // Bobrow Associates
Specialties: Industry advocacy, meeting planning, education
Michael Owen
Managing Partner // EventGenuity
Specialties: Industry advocacy, events producer, educator
Ti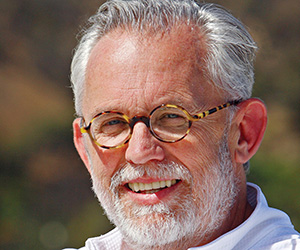 reless contributors to the meetings industry, MaryAnne and Michael are frequent sources in industry publications such as this one, along with presenting webinars and speaking at industry events major and minor. Their work beating the drums to increase awareness about meeting and event security we thought deserved special recognition, however. The two teamed up to present a full-day Emergency Preparedness for Meetings and Events course at MPI's 2017 World Education Congress, and also for our "Risky Business" On Location broadcast, filmed at WEC. You can view the on-demand version at www.MeetingsToday.com/OnLocation.